How To Recreate The Super-Easy Angel Waves Look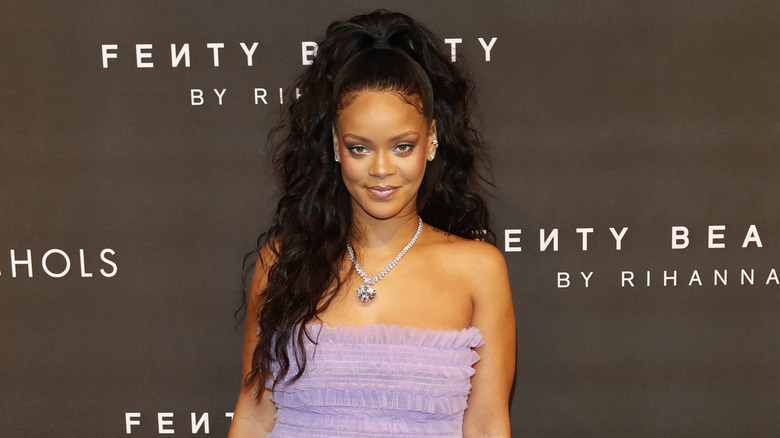 David M. Benett/Getty Images
The long, loose, poetic waves of Renaissance paintings are back and sweeping hearts away with little effort. The undone (and slightly uneven) curls christened "angel waves" or "Boticelli waves" made their debut on runways in 2022 and have a lot in common with mermaid waves (via Metro.co.uk). These are just a bit messier, which doesn't necessarily mean no work is required. But with some intention and the right technique, you can definitely rock these easy cherub locks and embody your inner Venus, per Le Gallerie Degli Uffizi.
"These effortless waves were styled to enhance the overall romantic spirit of the complete look, as if they were created during a time before hot tools existed," said hairstylist Justin Marjan on the Renaissance-inspired runway look, in an interview with Byrdie.
There are a couple avenues you can take to achieve angel waves, and while it may take a few tries to get perfect, the imperfection of this look is actually what may give you a step up.
The loose braid method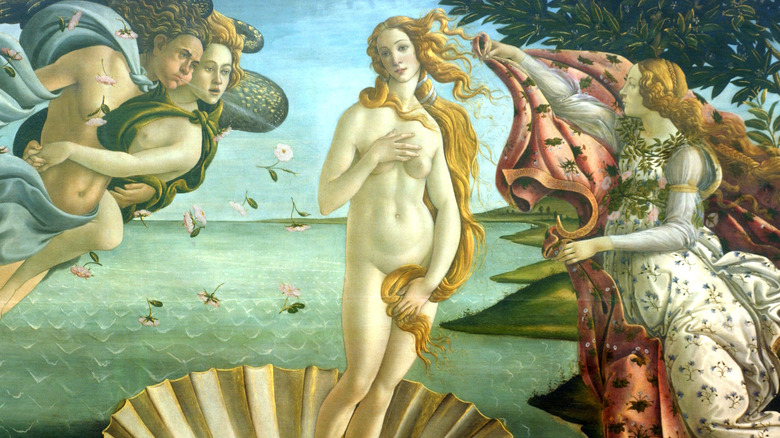 Franco Origlia/Getty Images
To create angel waves using loose braids, start by dampening your hair with a spray bottle. Make sure the moisture level is pretty light, as too much water will weigh down your angel waves (via Foundation Fairy). Next, use a mousse and apply it all throughout your hair, but again, keep it light. Divide your hair into three sections and braid your hair loosely. Now you have two options: Sleep in the braids overnight and undo them in the morning, or plug in your hairdryer. If you're short on time and opt for the flatiron, use it up and down your braid to assure the wave is really setting in your hair. 
Whichever route you choose, be sure to apply a texturizing mist when you take out the braids to make sure the angel waves hold. If you fall for angel waves and make them part of your weekly hairstyle routine, be sure to implement a protective heat spray to minimize heat damage, per All Things Hair.
The small curling iron method
If braiding isn't your thing and you want to use your trusty curling iron, there's certainly a way to accomplish angel waves this way too. However, curling iron size does matter and a small barrel curling iron is going to be your best friend for this look. So if you typically use a larger iron, it may be time to invest in a second smaller option. 
According to Metro.co.uk, you'll want to wind your hair from root to end around the small barrel. The key to achieving the loose look is to then pull out the curl from the end while it's still hot and let it stretch out. If your hair tends to not hold a curl too well, try this method on day two or three after shampooing. Alternatively, if your hair holds a curl too well and your angels waves are too tight, try sleeping on them and scruffing your hair a bit the next morning (via A Beautiful Mess).
You may not be able to take off work and day dream in a field of wildflowers as this romantic, ethereal hairstyle might call you to, but at the very least, your angel curls will bring some soft femininity to whatever the day may bring your way.