Is It Tacky To Gift Someone Home Décor Items?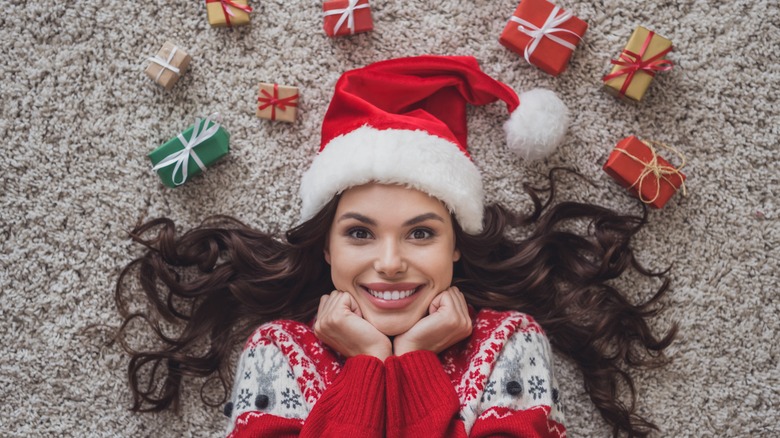 Roman Samborskyi/Shutterstock
The holiday season is upon us, but you likely have some people on your list that you're still struggling to shop for. While the kids and young adults in your life can be endlessly entertained by the latest toy or trend, some gift-seeking grown-ups may feel as though they already have everything they need. It's easy to see why so many people ask for wish lists when trying to buy their loved ones the best possible presents. 
In these instances, it's easy to shift your focus from fun to functional. In a world in which your peers are working day jobs, paying bills, and maintaining residences, it's no great surprise that you may gravitate toward home décor and other practical gifts. 
Is home décor the perfect gifting solution, or a friendship faux pas?  Here's how to navigate the options and expectations that come with buying gifts for helping someone to decorate their home. 
When done right, home décor can be a nice gift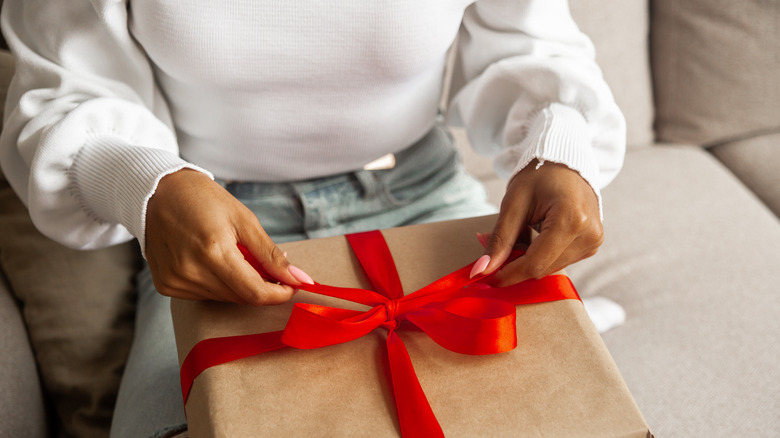 Alex and Maria photo/Shutterstock
Home décor maybe shouldn't become your gifting go-to, but MyDomaine makes it clear that you don't have to entirely rule it out. As noted by an expert source for the outlet, interior designer Marie Flanagan, "Gifting home décor can risk putting you on thin ice," as you don't want your recipient to think that you hate their current decorating style.
One way to avoid this impression is to make sure that you're only gifting home décor to someone who has a personality and décor style that you're familiar with. If you provide a gift that matches their current aesthetic and comes across as a supplement, rather than a replacement, you should be in the clear.
You'll also want to avoid very large pieces, and approach all gift-giving occasions with the knowledge that your choice may not even end up on display. Experts for The Cut say that a candle is the epitome of a choice that is both personal and practical. If you're looking for something a little more elevated, however, there are more options to consider.
Great home décor gifts for the holidays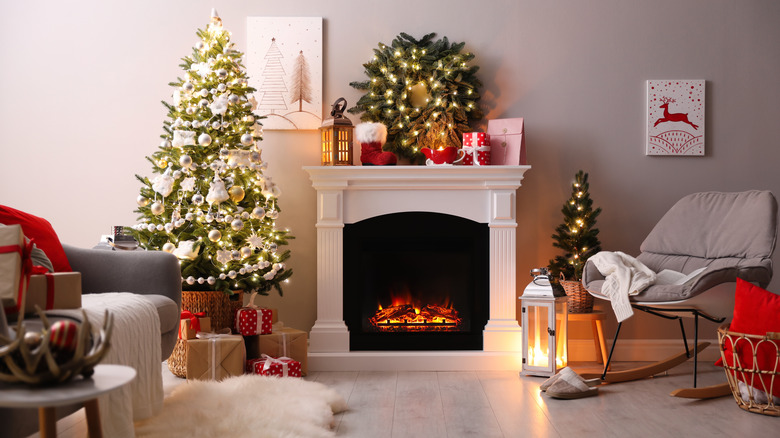 New Africa/Shutterstock
If you're worried about home décor coming across as too thoughtless and basic, there are plenty of ways to add a touch of personality. If you're very familiar with the person you're gifting to, you can customize it and create a gift you can be 100% sure they don't have. Consider a nice framed picture, ready for a side table, or a beautiful vase (with its first bouquet included).
If you're looking to spread warmth and cheer, most people will appreciate a nice new blanket. However, if you worry that this may encroach too far into their personal style, you can instead give them a way to display the items they already have. Today recommends high-quality wall hooks, which can display coats and throws they currently love.
Different decorative objects, like coiled baskets or storage benches, are also recommended. These items are pretty on their own, while allowing the recipient to organize and display the things they already have.