Using Highlighter To Emphasize Your Cupid's Bow Is Easier Than You Think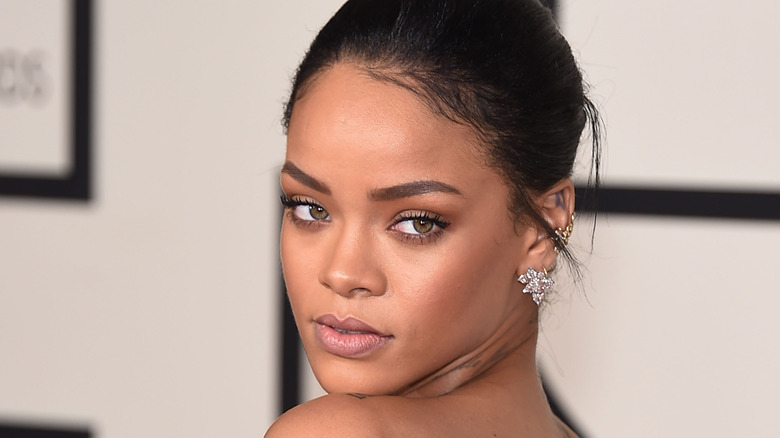 DFree/Shutterstock
Beautiful lips come in all different shapes, shades, and sizes, but there is a lot to be said for a perfectly defined cupid's bow. There's something unexplainably alluring about this dimple which sits in between the arches of the top lip, so it comes as no surprise that a sharp and accentuated cupid's bow is one of the most highly requested lip features from cosmetic surgeons (via Insider).
If you weren't blessed with a Rihanna-esque cupid's bow, there are ways to fake it without cosmetic surgery. In particular, highlighter has traditionally been used to mark this area of the lips and draw attention to the dimple. Just as highlighter can enhance other areas of the face, this powerful makeup product can finish off your lip look with a cupid's bow to die for. And — this is the best part — pulling it off is quick and easy enough for anyone to achieve.
How to use highlighter on your cupid's bow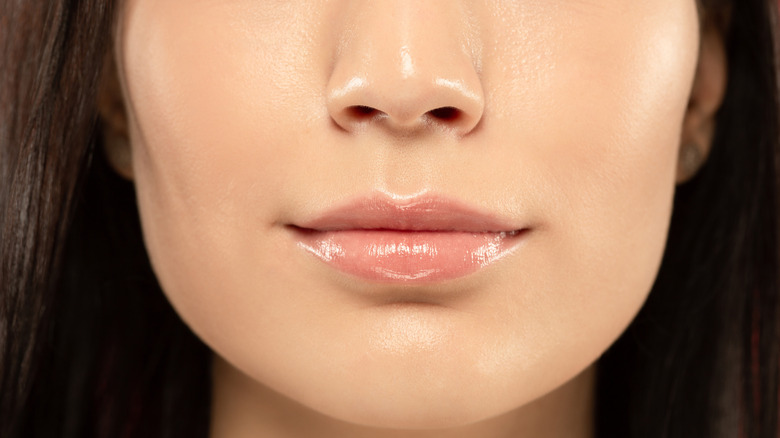 Master1305/Getty Images
Using highlighter to accentuate your cupid's bow is really simple. According to L'Oréal's Makeup.com, you want to focus your highlighter on the "V" point in between the arch of each lip. When you've finished applying your makeup (including your foundation and lipstick, but not setting spray), gently dab on a little highlighter with your finger, tracing along with the shape of the V. That is literally it!
Highlighter is probably the simplest way to emphasize this part of your face, but you can also use lip liner to create the same effect. Line your lips with a lip liner that matches your skin tone, taking care to exaggerate your cupid's bow (via Mary Kay). Apply the liner slowly, making sure that you clearly define the V shape. Clean up any smudges with micellar water on a cotton bud to get a seriously sharp outline.
If you don't have any highlighter on hand and aren't a fan of lip liner, you can also use a shimmery eye shadow to get the job done. However, if you are going to use a highlighter, some products are better than others.
Finding the right product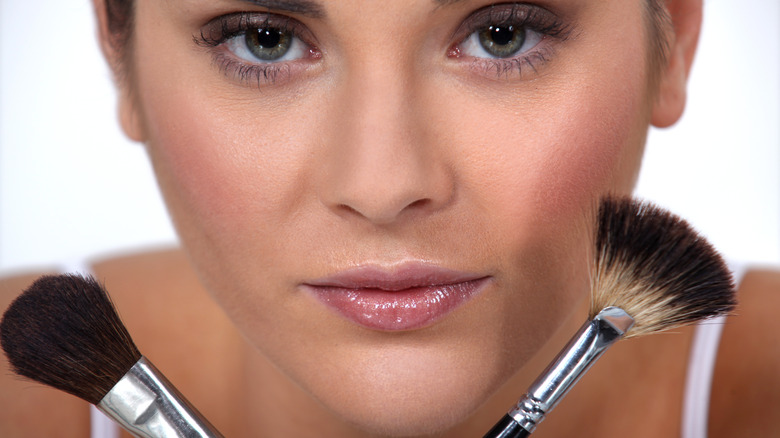 Phovoir/Shutterstock
The most important consideration when choosing a highlighter is to select the right shade and undertone. Speaking to Byrdie, celebrity makeup artist Jaleesa Jaikaran advises steering clear of highlighters that have pink and blue undertones for the cupid's bow, instead opting for "a highlighter with the right undertone for your skin shade."
The tool that you use to apply the highlighter will also depend upon the formula. Powder highlighters are best applied with a brush, while all you need for liquid and cream highlighters are your fingertips.
If you are opting for an eyeshadow, MakeupFiles explains that it's best to stick to colors that are similar to your skin tone with a little shimmer. The lighter the color, the brighter the highlight will be.
Highlighter isn't the kind of product that people tend to use on their lips the most. But with its transformative powers to add dimension to the face and emphasize the attractive cupid's bow, you might consider making it a regular part of your lip makeup rotation.