Which Is Your Favorite TikTok Beauty Hack? Here's What Our Fans Say - Exclusive Survey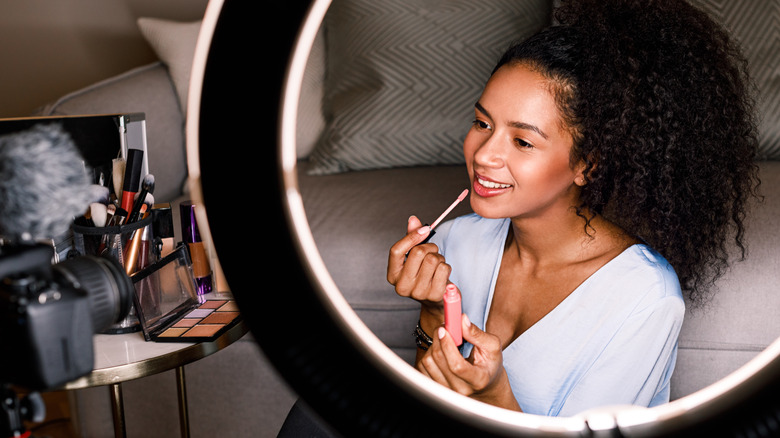 Youngoldman/Getty Images
TikTok isn't just the social media channel currently dominating the digital scene — it's also a veritable holy land of fresh aesthetics, makeup tutorials, and viral manicures. Beauty enthusiasts flock to the platform to keep up with burgeoning trends and add new cosmetics hacks to their everyday arsenal. In fact, Scratch reports that beauty is the second most popular industry on TikTok, beaten out only by fashion.
The metrics seem to agree, as the hashtag #beautyhack has reached staggering popularity with more than 3.7 billion views on TikTok. Boasting an endless array of techniques from skin flooding and movie lips to luminescent LED eyeliner, TikTok never fails to deliver something new, helpful, and downright exciting.
But it's easy to get lost in social media's maze of makeup tips and miss the true stand-outs. That's why we asked readers to choose their favorite TikTok beauty hacks and reveal which tips are really worth your time. Here's how they answered.
The hottest TikTok beauty hack uses blush to hide your dark circles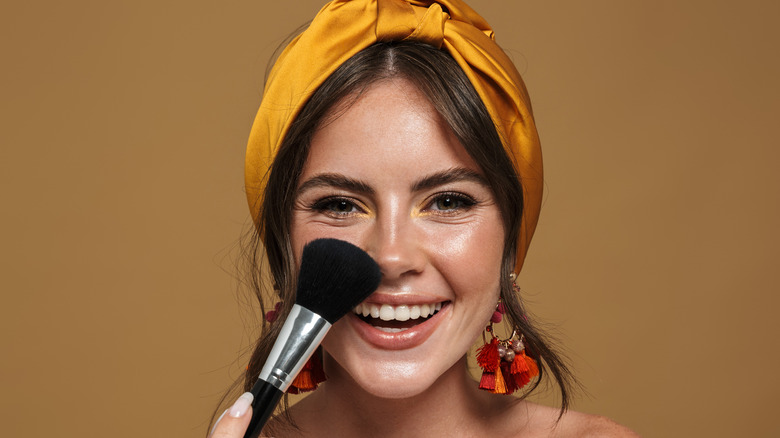 Dean Drobot/Shutterstock
TikTok has answers for all your beauty needs. But according to our readers, only one reigns supreme. Out of the 602 respondents to our exclusive survey, nearly a third agreed on the same top tip. 194 votes — or over 32% — declared that their favorite TikTok beauty hack is adding blush to their under-eye concealer to counteract dark circles.
This hack was popularized by makeup artist Spencer on his channel @paintedbyspencer. In a short TikTok video, he shows off the technique, remarking, "If you're not blending your blush up to your under-eye area, you're missing out — just saying." So far, the video has amassed over 100,000 likes.
Makeup artist Lauren Purvis helps explain the appeal of this technique to Byrdie. "We usually call this underpainting, which gives a lift to the face and adds color at the same time," she says. Essentially, adding the warm tones of blush to your concealer is an effective way to color-correct any blue or gray shades that may be lurking beneath your eyes, making for a brighter, fresher look. But while this daily game-changer clearly ran away with the win in our reader poll, it wasn't the only TikTok beauty hack to receive positive feedback.
Fans love TikTok's hack for perfecting French manicures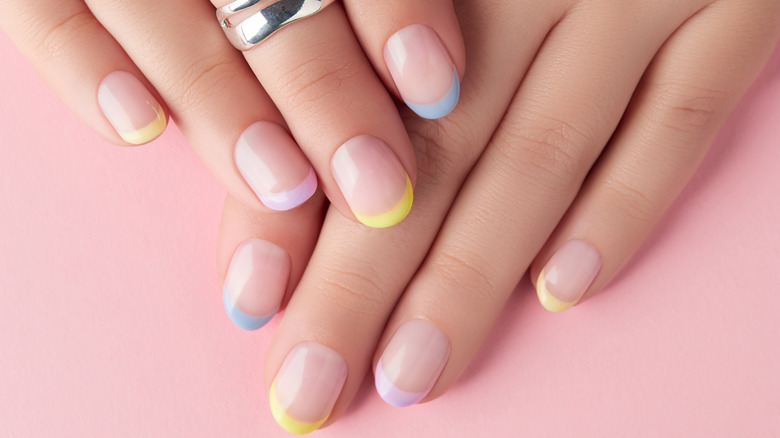 Dariia Chernenko/Getty Images
Nail art is a booming niche on TikTok, so it should come as no surprise that survey respondents' second-place beauty tip is nail-centric. 134 people, representing over 22% of the vote, reported that using a makeup sponge for a French tip manicure is their go-to TikTok hack.
The idea behind this technique is to apply your desired nail polish not directly onto your manicure itself, but onto something soft like a beauty blender. Then you can push the tip of your nail into the polish and, theoretically, remove it for a clean, perfectly-shaped finish (per Into the Gloss). That said, some applicators work better than others. As you might guess, nail art stampers are great for this purpose. But silicone makeup sponges also seem to produce fantastic results, as shown in a TikTok video by @prerana_makeup.
According to our poll, readers also love using tape to perfect the shape of their sharp winged eyeliner, with 18% choosing this beauty hack as their favorite. Finally, almost 16% of respondents prefer frothing foundation for even coverage, while 11% like fluffing their eyebrows with soap.