We Can Already Tell You 2023's Trendiest Eyebrow Shapes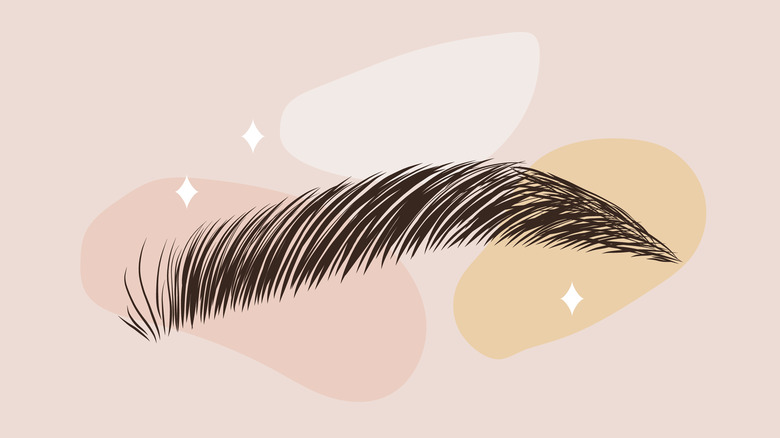 Svetlana Larshina/Getty Images
If you lived through 2014 Tumblr and the obsession in 2016 with Anastasia Beverly Hills' brow pomade, then you know just how much you can put your eyebrows through. You also know how much two strips of hair on your face can really make or break a look. The "your eyebrows are sisters, not twins" adage hits hard now when you have flashbacks of filling them in awfully dark in your college dorm room. But those days are luckily behind us. More recent eyebrow trends have been a bit more forgiving when it comes to products, and a lot of them involve little to no products at all.
Advertisement
This year saw laminated eyebrows and bleached brows as more unique trends. Going into 2023, will we continue to see wild and bold looks run eyebrow trends? Some styles will continue into the new year, but some experts say a brow shape that's chill and universal is going to be everywhere. And you can achieve it at home, too.
Straight-across eyebrows are going to be a big 2023 trend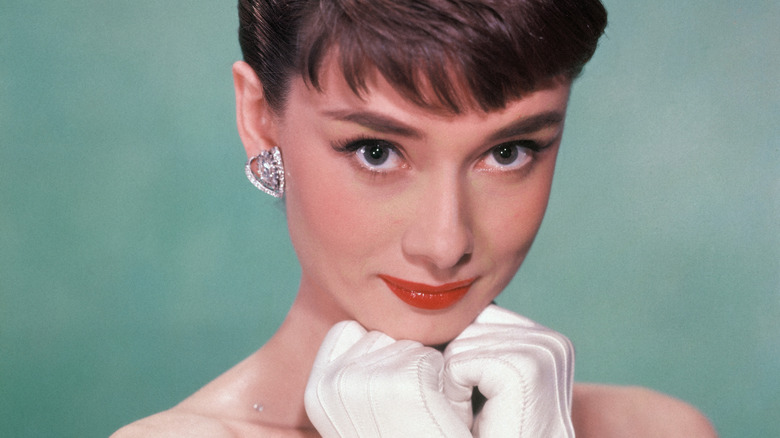 Hulton Archive/Getty Images
According to The Zoe Report, arched eyebrows are a trend of the past and a straight-across brow is the 2023 trend to look out for. The outlet notes that the brow shape has long been popular among K-pop celebrities, but more American celebs, including Ariana Grande, are doing it now. Melissa Pruett, founder and CEO of MELT by Melissa, told The Zoe Report that a lot more clients want this straight-across eyebrow look, too.
Advertisement
Hola! Magazine looked at the top trending eyebrow tags on TikTok and predicted straight eyebrows, which they called the Audrey Hepburn brows, to be a 2023 trend, too. Jamie Long, the lead brow stylist at HD Brows, told the magazine that apart from Hepburn's classic eyebrow, other celebrities like Meghan Markle and Lily Collins have done a straight-across brow, too. There are also a couple of specific traits that can help someone really rock this look. "If you have big eyes and dark hair, you can pull this look off," Long explains. "The brow's tail is lifted slightly to open up the eyes and lift the face, which keeps the eyes looking youthful and fresh. It's a brow style that is universally flattering."
Advertisement
To create this eyebrow shape, you can start by either shaving off the end of your natural eyebrow or covering it with concealer. Then, use an eyebrow pencil to extend your eyebrow straight above your eye so that it creates a line parallel to your eye.
Thin eyebrows and bleached brows aren't going anywhere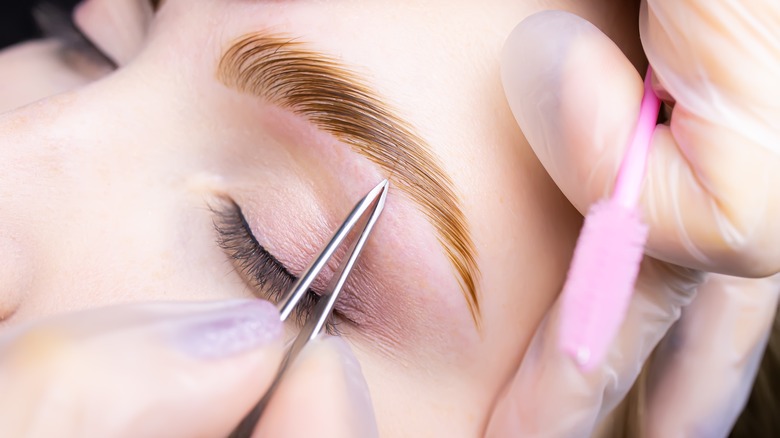 Roman Choknadii/Shutterstock
Straight-across eyebrows aren't too wild and seem like an eyebrow trend that can work for anyone. It does, however, require a bit more effort than natural brows due to either shaving or concealing eyebrow tips if you don't already have a straight shape. But if you want something even more extreme, a couple of other trends will pop up (or come back) that are visually bold.
Advertisement
Celebrities like Julia Fox and Mia Goth really brought bleached eyebrows to the forefront this past year and will most likely propel it into 2023. It's a bit of a commitment, just like shaving them is, but this trend also comes with a concealer hack. Basically, you use your concealer to cover your natural brows and either powder them or fill them in with a bold new color like copper, which is also cropping up for 2023.
Another shape that is potentially going to make waves in 2023 is thin brows. Even though eyebrow ghosts of the 1990s are screaming to us not to do it, The Guardian noted that you don't have to go Pamela Anderson levels of thin. Instead, 2023's thin and plucked eyebrow shape is a bit more natural-looking and thicker than the lines we saw in the '90s. But again, trends are not forever, and it'll be interesting to see what 2023 actually brings for our brows.
Advertisement