The Handbag Silhouettes Projected To Be Huge In 2023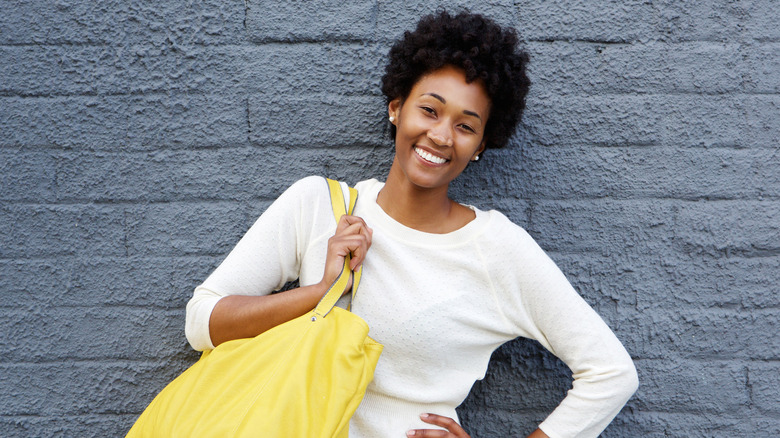 mimagephotography/Shutterstock
We may receive a commission on purchases made from links.
As 2022 comes to a close, all eyes are on the upcoming trends for the year ahead, many of which have already been showcased on the Spring/Summer 2023 runways. From the sneakers everyone will be wearing in 2023 to what hairstyles people are likely to get, there is no shortage of predictions for what 2023 will have in store for the worlds of beauty and fashion. And along with the trends we've already had a preview of, there will surely also be those that will be a total surprise. However, we have it on pretty good authority that the following styles of bags will be the bags to get your hands on come the new year.
Whether you're interested in purchasing new bags to keep up with the trends, scouting vintage stores, or even reworking your old wardrobe into current fads, these are the styles you're sure to want to add to your closet rotation. 
Classic handbags are chic again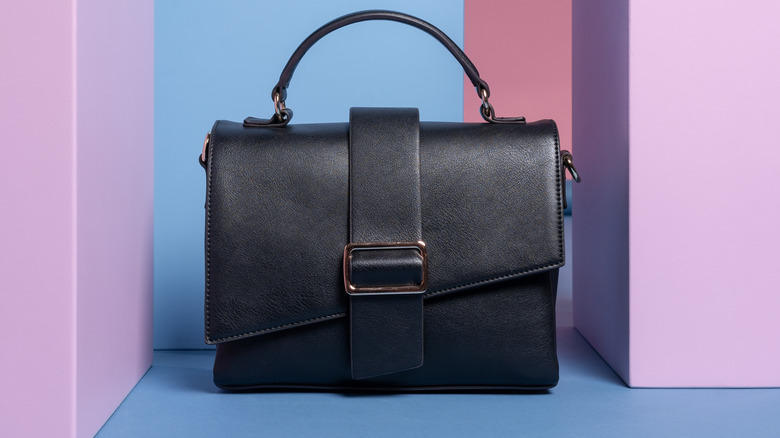 Denis Bukhlaev/Shutterstock
If they ever really went out of fashion to begin with, Who What Wear writes that classic handbag styles are going to be back in for 2023. Saclàb seconds this with its observations for the new year, mentioning that classic structured top-handle handbags are ideal to pair with workwear. In particular, both websites have mentioned the Prada Re-Edition 1995, which is already available for purchase on the Prada website, as one handbag that is set to be very popular in 2023
Silver bags are set to shine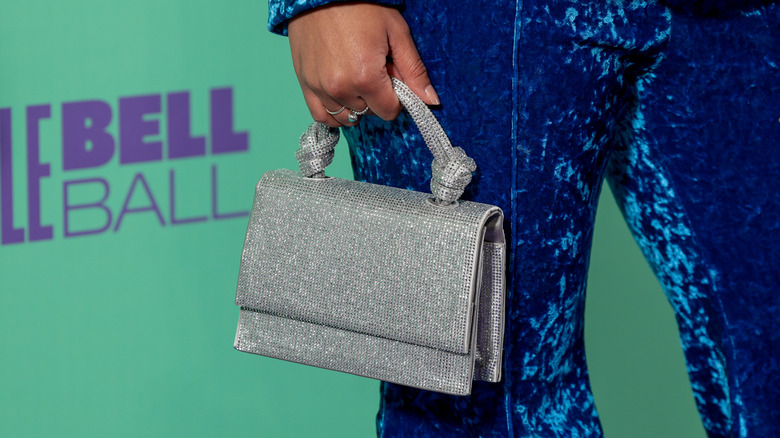 Shane Anthony Sinclair/Getty Images
If you prefer your handbag to make a statement, silver-colored bags are also set to be a go-to for 2023. Glamour & Gains has predicted that metallic handbags in general are predictrd to have a moment in the coming year, which follows along with some of the biggest trends for this holiday season.
Most of the silver handbags already donned by influencers on social media appear on the smaller side, but a listing of silver leather metallic bags on the Saks Fifth Avenue website shows plenty of handbag options in a wide variety of sizes and shapes.
Heart-shaped bags are still in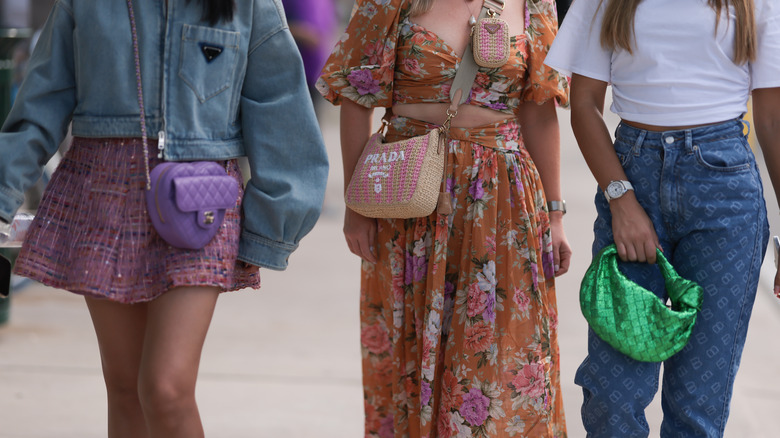 Jeremy Moeller/Getty Images
Worried about not making enough of a statement in the new year with silver? Heart-shaped bags are going to be another on-trend pick for 2023, and you'd be hard-pressed to find a bigger statement accessory.
Though the shape might not be for everyone, PurseBlog notes that even high-fashion labels such as Chanel have gotten on board with the look for 2022 and beyond. Maybe that means that it's time for you to take the plunge too?
Embellishments will add flair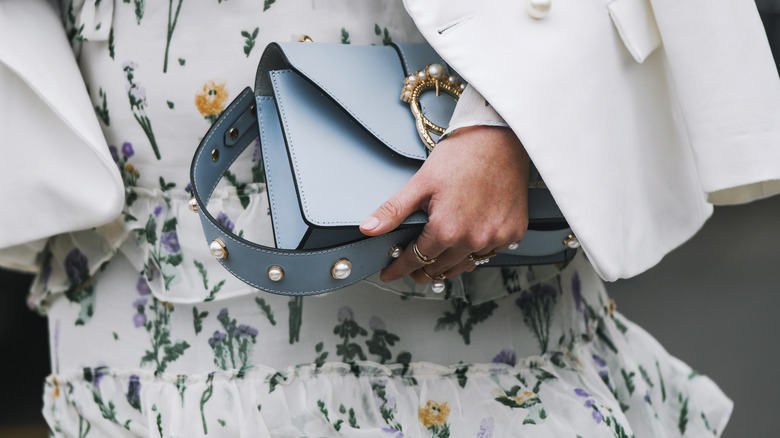 Creative Lab/Shutterstock
Glamour & Gains and Saclàb have both reported that bags with embellishments will prove to be another popular choice of handbag in 2023. From pearls to feathers to fur, there seems to be a wide range of different takes on this trend of embellishing handbags, but many of them remain more understated than might be expected. You can expect many of these bags to be smaller crossbody or clutch styles, with the additions bringing a new dimension.
Oversized bags are a great option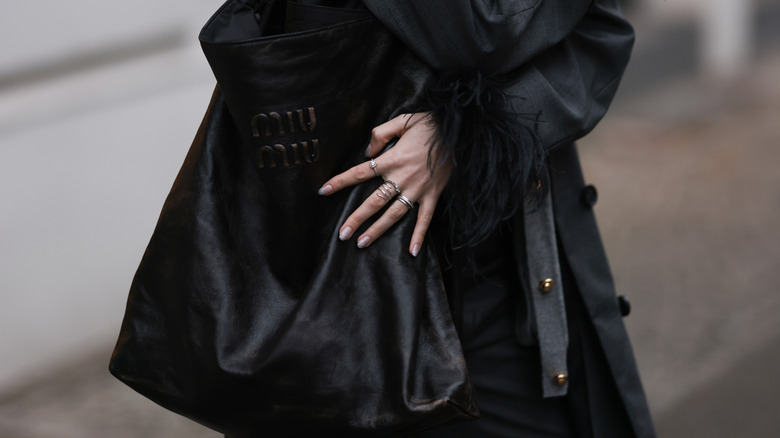 Jeremy Moeller/Getty Images
After the era of the micro bag, we finally have some good news for anyone who carries their entire life with them in their handbag of choice: Oversized bags are going to be popular in 2023. A look through the posts that feature the #oversizedbag tag on Instagram shows that some might be even bigger than is necessarily practical, but at least you can rest assured that you won't run out of space for everything you need.