Your Guide To Instagram's New Group Profiles Feature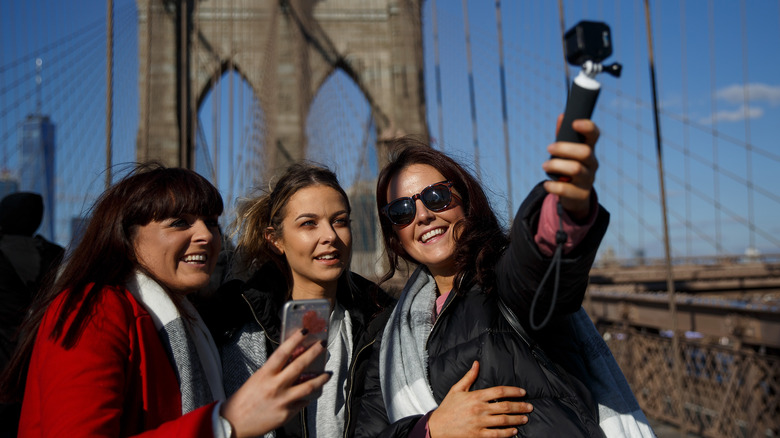 Drew Angerer/Getty Images
The appeal of having a "finsta" may have faded years ago, but Instagram is now set to launch a brand new version of stealthy posting with your closest friends. This shouldn't come as too much of a surprise, though. Social media sites like Snapchat, TikTok, and Instagram have been experimenting with ways to help users keep their content within a tighter circle. Snapchat's "private stories" allows you to share posts with a select group of friends, while TikTok has privacy settings that allow some videos to be viewable by "friends only."
Advertisement
Instagram co-opted Snapchat's "private story," dubbing it a "close friends" story post on its platform. Users can label certain followers "close friends" and post 24-hour content visible to them only. It was perfect for dumping your most unhinged thoughts and subtly throwing shade at your ex — or showing a little more skin. Now, however, the platform has innovated a brand new (and longer-lasting) way to connect with your squad, and Meta says it's coming "soon."
Group profiles create a collaborative archive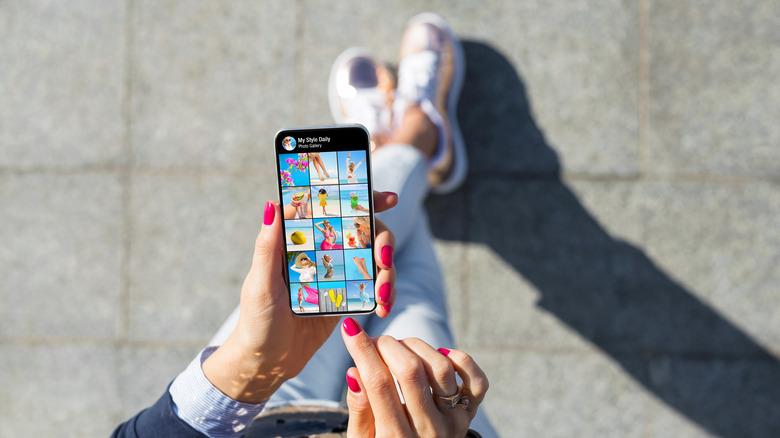 Grinvalds/Getty Images
In 2015, Merriam-Webster added the term "finsta" to its "Words We're Watching" list. The online dictionary noted that the term (short for finstagram, a portmanteau of "fake" and "Instagram") seemed to emerge in 2015 and referred to "an account made so that a user can post images and interact with other accounts in a more private way, usually reserving the account's followers to close friends." As the finsta phenomenon continued, The New York Times clarified that a finsta is not actually an official type of account offered on the platform.
Advertisement
Now, however, that's changing. Meta is beginning to roll out a "group profiles" feature, which will allow Instagram users and their closest friends to have a collaborative Instagram page reserved for their eyes only. According to Meta's press release, users will be able to create and post content to collaborative profiles, enabling users to create a community on the platform like never before. Unlike the close friends stories, these profiles will save all the posts to an evergreen page, creating a new feed of you and your best friends.
Instagram is focusing on friendship and connection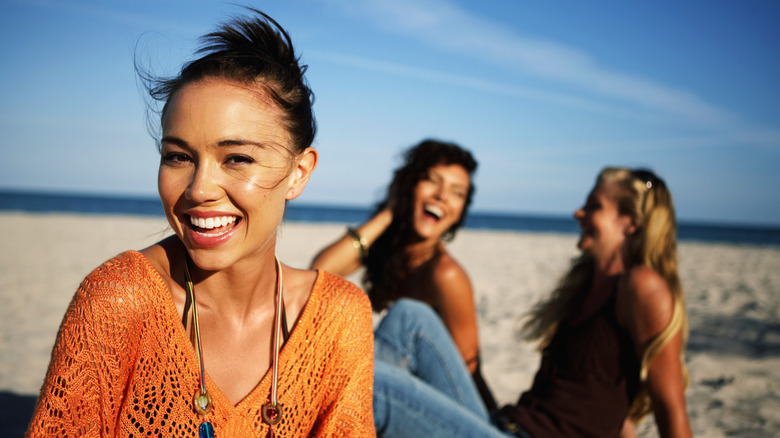 Kraig Scarbinsky/Getty Images
Group profiles are the latest of many Instagram changes in 2022, which have received a mixed reception from its user base. In early 2022, the app shifted its algorithmic focus to video content. This move, as recapped by CNBC, received backlash from Instagrammers as high-profile as the Kar-Jenners. Both Kim and Kylie shared a post that read, "Stop trying to be TikTok I just want to see cute photos of my friends."
Advertisement
This new profile format, which follows Instagram's new notes feature, seems to be a step in the right direction and may also foreshadow more friendship-based features. In the same press release, Meta hinted at "Collaborative Collections," a way to save posts to folders shared with your friends.
In the meantime, we're just trying to get ready for what these group profiles will mean for Instagram's culture and best practices. Soon, you'll be able to soft-launch a relationship to your main feed and hard-launch it to your besties, all at the exact same time. Needless to say, 2023 is going to be the year of doing some messy memory-making with your favorite people, and it can't come soon enough.