What Is Mascara Cocktailing?
Red Umbrella and Donkey/Shutterstock
With the many different TikTok beauty trends out there, it can be hard to tell if you're making more work for yourself or if you've discovered a time-saving life hack that might just change how you apply your makeup. If you've seen the term "mascara cocktailing" floating around the internet, you might have wondered what, exactly, it is. While you'd be right in thinking that it does involve mascara, it doesn't involve any cocktails — at least not any of the alcoholic variety.
Believe it or not, mascara cocktailing isn't just a TikTok trend. It's a technique that professional makeup artists have been using for a long time, per makeup company Huda Beauty, and it's a great way to give your lashes the exact look you want. As an added bonus, you don't need to be a cosmetic chemist to get the best effect with mascara cocktailing, and it's something that you can do at home with ease.
Mascara cocktailing is easier than it sounds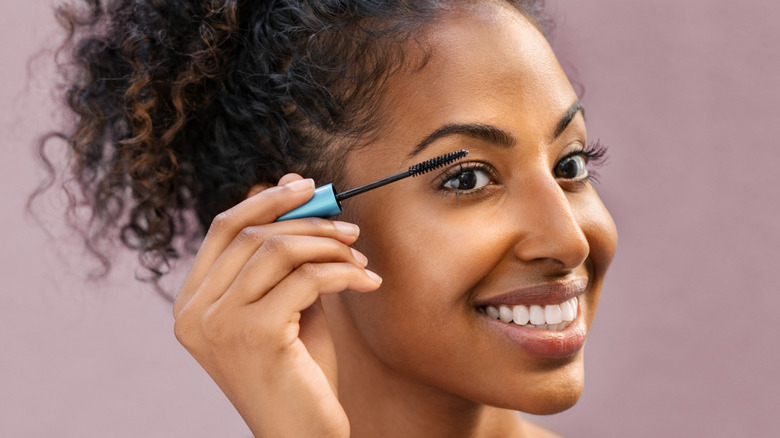 Ground Picture/Shutterstock
Although the name might make it sound a little bit daunting, mascara cocktailing is a very easy makeup technique to pick up on. The whole idea is simple, so simple that you might be doing it already: When applying your mascara, layer on different products to achieve whatever effect you want out of combining them.
As makeup artist Mehak Oberoi told Harper's Bazaar India, "It's overhyped right now because I have been doing this all my life. First, I use a lengthening mascara and then a volumizing mascara. The benefit in doing this is that you achieve the look you desire."
In some cases, you might not even need to resort to mascara cocktailing. This was pointed out by makeup artist Jenny Patinkin to MindBodyGreen, who shared of the variety of mascaras available for purchase, "You can much more easily find one product that will do everything you want it to."
It might involve some trial and error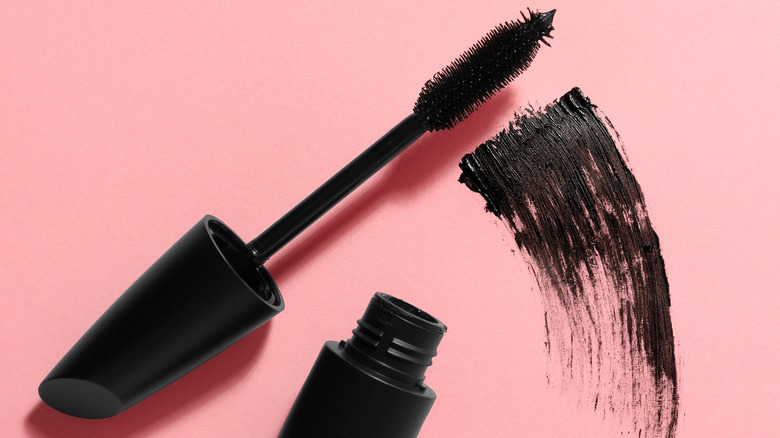 New Africa/Shutterstock
When mascara cocktailing, there are about as many different possible combinations as there are mascaras. This is good news if you can't find a mascara with the exact formulation you'd like, but wish that you could combine two of your favorites into one tube. Layering them on — or cocktailing them — might solve your dilemma.
Figuring out which mascaras to layer and in what order might be the most difficult part of the whole process, but you can use any combination of mascaras you want — well, almost. Speaking about this aspect of mascara cocktailing, Jenny Patinkin advised MindBodyGreen, "I like to apply waterproof mascara over regular mascara when I'm doing red carpet or bridal makeup because it helps with wear time, but applying waterproof mascara under regular mascara can make the lashes brittle and stiff." Keeping elements like these in mind is sure to make your mascara cocktailing smoother.
If you want to know even more about the actual process of mascara cocktailing, we have our own guide to mascara mixology right here on Glam.