8 Skirt Trends That Will Help You Embrace The Wardrobe Staple In 2023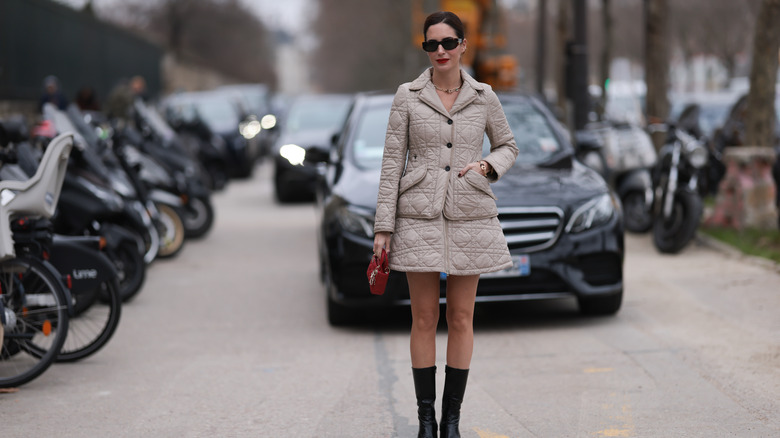 Jeremy Moeller/Getty Images
It's no secret that 2023 means the beginning and end of various fashion trends. From the slow shift from Y2K fashion into the 2000s era fashion, there are plenty of new trends to get excited over. The main focus for 2023 will continue to be this push toward individuality and self-expression. As more people become more comfortable with their sense of style, new trends will start to appear. We have already seen the push toward a specific and individual sense of style with concepts like cores and eras becoming more popular. Fashion creator Kendall Rayburn tells Glamour, "I think people are getting more comfortable with pushing the boundaries. Fashion is only getting more creative in terms of self-expression."
Advertisement
With new trends on the rise, many of your classic and favorite wardrobe pieces have gotten a significant remix. One of the items getting a trendy twist is the skirt. As classic as a skirt can be, new trends are gearing up to make them a new staple in your wardrobe. Many of the skirt trends for 2023 will be reminiscent of older trends but are modern and chic. Since many of the skirt trends are versatile, there's bound to be a new style for you.
Maxi skirt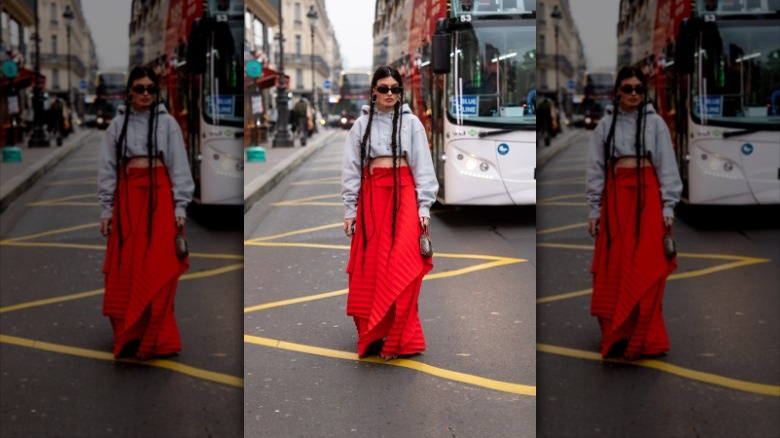 Claudio Lavenia/Getty Images
Although maxi skirts are nothing new, their lengths are causing a stir. Maxi skirts in 2023 are all about sweeping the floor and come in dramatic new lengths. During the Salvatore Ferragamo Spring Summer 2023 show, we saw how these maxi skirts are all about movement and drama. While it can be overwhelming, these longer skirts are perfect for any situation or event you might encounter. Wear them formally or casually, and they become your new favorite item in your closet. You'll also find that nowadays you can find a maxi skirt in almost any fabric you need.
Advertisement
Denim skirts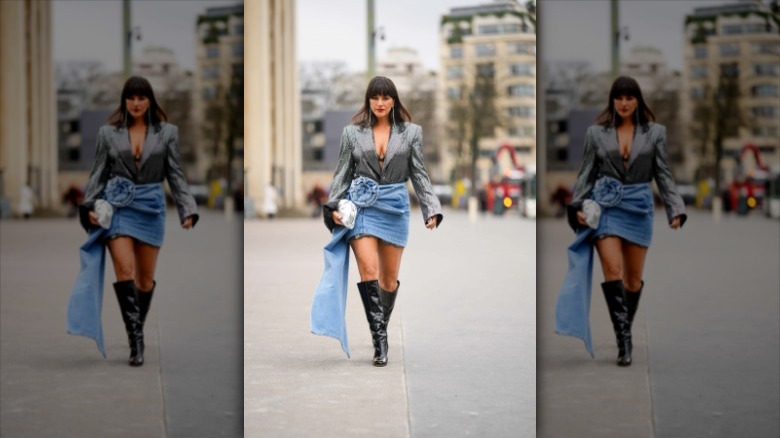 Edward Berthelot/Getty Images
Denim skirts will always be a trend, regardless of the era. A classic in any wardrobe, the denim skirt is both versatile and functional. For 2023, more brands are opting for a patchwork denim skirt as the centerpiece. These reconstructed and patchwork denim designs are reminiscent of the late '90s and early 2000s era when they reached the height of their popularity. Midi, mini, or maxi, a denim skirt will always be an on-trend piece. Since they are denim, you'll find that these pieces can easily match your other clothing pieces, like any pair of jeans.
Advertisement
Cargo skirts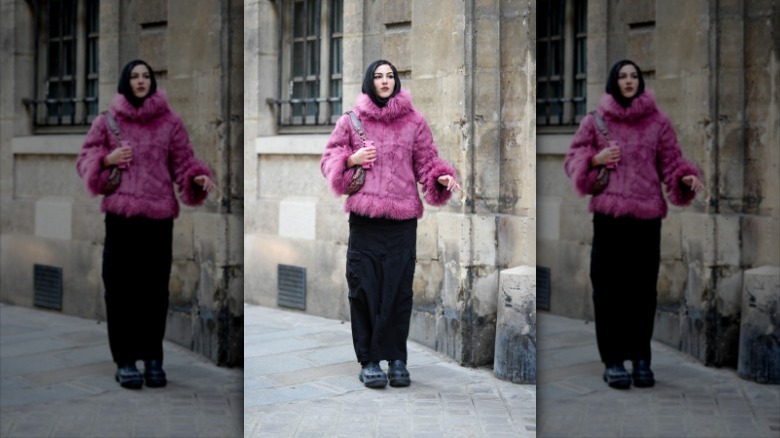 Edward Berthelot/Getty Images
If any designer knows what skirt will be on-trend for the fashion season, it's Miu Miu. The brand that made preppy miniskirts a fashion statement again last year set the mark for this year's skirt trend. According to the Miu Miu Spring Summer 2023 collection, cargo skirts will be the must-have item. This trend is no surprise as more utilitarian-inspired pieces like cargo pants and military-style jackets have become more popular in recent years. The newest twist will be the cargo skirt. The cargo skirt is proof that the cargo trend isn't going anywhere anytime soon.
Advertisement
Ultra miniskirts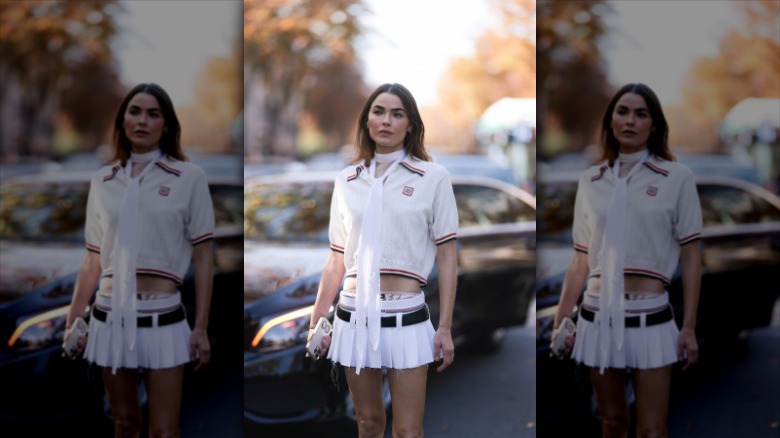 Jeremy Moeller/Getty Images
Keeping on trend with the early 2000s fashion era, ultra miniskirts will continue to be everywhere this season. As opposed to the maxi skirt, the miniskirt trend for 2023 is to go as mini as you feel comfortable. Being opposites, the miniskirt trend is for those who aren't particularly fans of the maxi trend and want something riskier. While this might not be the easiest trend to wear daily, it's the perfect piece to make a statement. This trend is also ideal for those looking for something to wear during those hotter months. 
Advertisement
Low rise skirts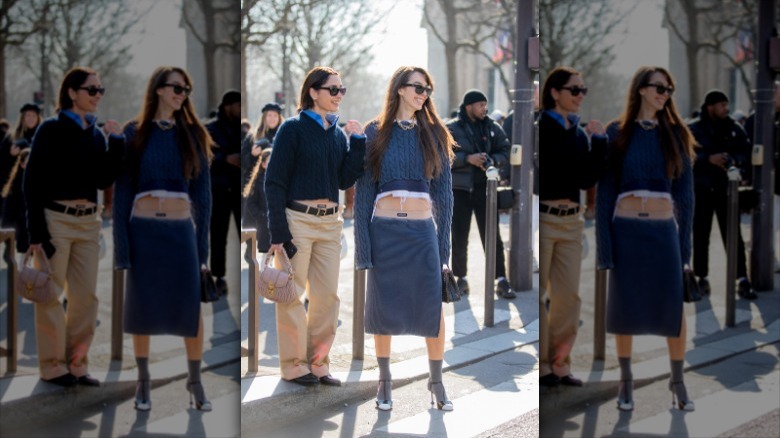 Christian Vierig/Getty Images
Love it or hate it, the low rise has also come to change your skirts. Like with low-rise jeans, this trend is all about your skirt hitting the lowest possible area of your waist. As divisive as this trend can be, it'll be everywhere come the spring and summer months. During the DSquared2 Spring Summer 2023 show, the brand showcased various styles and designs to rock low-rise skirts. From solid colors to floral prints, all designs, styles, and colors are perfect for the low-rise trend. Instead of slowing down, this trend will continue to pick up steam.
Advertisement
Ruched skirts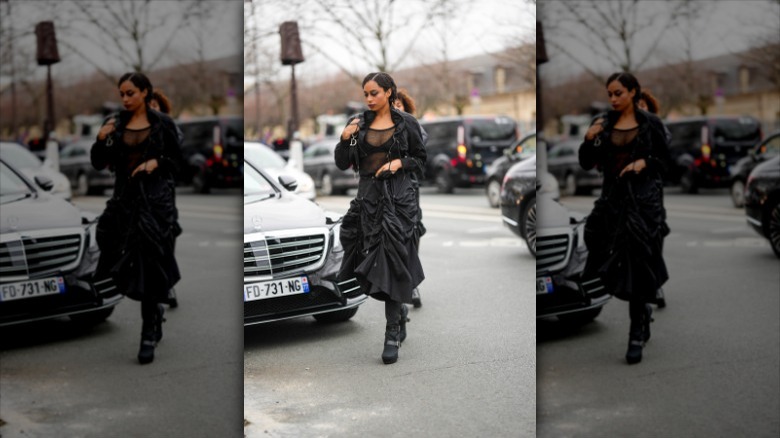 Edward Berthelot/Getty Images
Ruched detailing has long been a favorite from the late '90s to early 2000s era. This gathered detail makes movement more dramatic and your skirt appears as even more of a statement. This newer skirt trend is all about giving your skirts more movement and texture. While you'll mostly see the ruched detailing on maxi or midi skirts, it's also possible you'll find them in miniskirts. Nothing helps create more of a statement than some extra texture. While not everyone will love this added detail, it's a fun way to add some extra flair to your bottoms.
Advertisement
Skirts with slits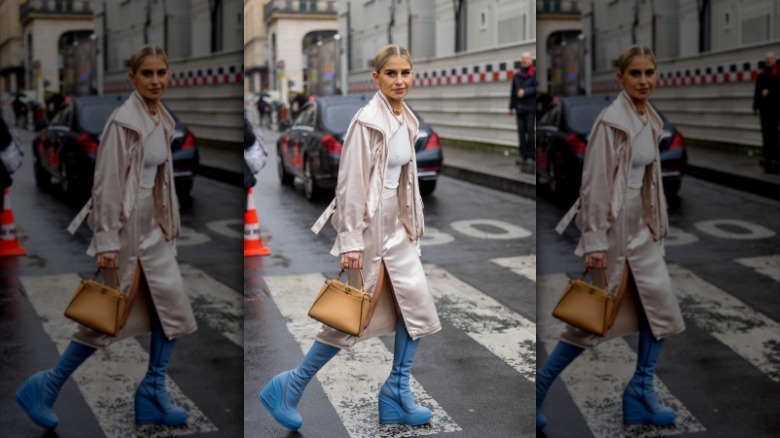 Christian Vierig/Getty Images
High-slit skirts are trendy this year as well. This simple detail will help elongate your legs and give you more of a chic and upscale look. In the Bally Spring Summer 2023 collection, the brand decided to showcase how a thigh-high slit on a skirt is the perfect way to dress up any look. The good news for those concerned about a high slit is that they can be as high as you would like them — whether you are comfortable with a mid-thigh slit or just a small cut along the side.
Advertisement
Layered skirts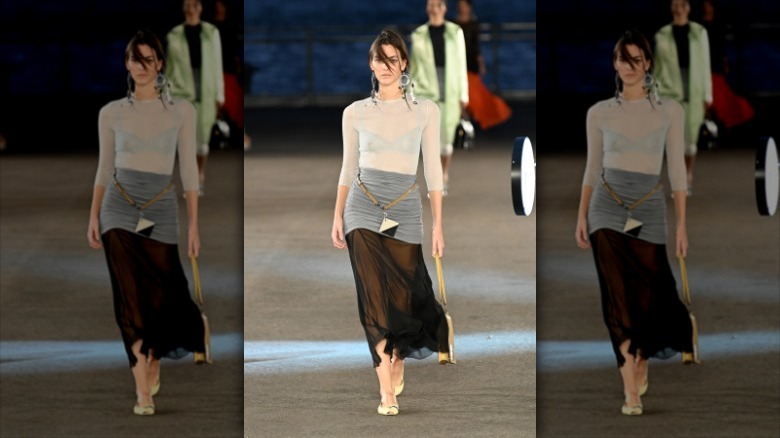 Slaven Vlasic/Getty Images
One new trend that is sure to turn heads is wearing layered skirts. Just as it sounds, this trend is all about layering a longer skirt underneath a miniskirt. While in some cases the bottom skirt is sheer, making it seem like one piece, this trend is about doubling up. As unusual as it sounds, if the latest runway shows are any indication, this trend is about adding something unexpected to your outfit. The best way to wear this is by going for a tighter miniskirt on top with a longer flowy, sheer skirt under.
Advertisement