5 Hair Colors That Effortlessly Highlight Hazel Eyes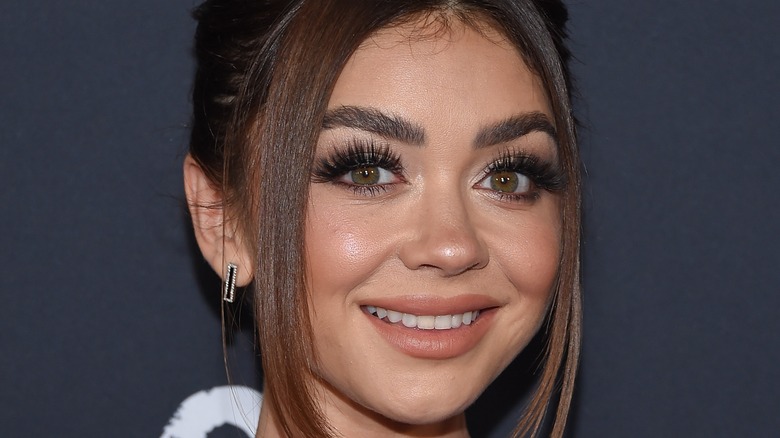 DFree/Shutterstock
The hazel eye color is undeniably unique and mesmerizing, as it presents a captivating blend of brown and green hues. From Lily Collins to Shailene Woodley, some of the most beautiful and successful celebrities in the world have hazel eyes. 
If you have this rare, eye-catching eye color, you should make your hazel eyes shine with flattering eyeshadow, such as rich reds, purple hues, and brown or green options (via Who What Wear). Moreover, choosing the right hair color is crucial for enhancing your eyes. 
If you have hazel peepers, you already have a bold feature, so it's typically a good idea to avoid some overly intense hair colors, as ultra-bright or ultra-rich shades might overpower the mix of green and brown in your eyes. If you're actively looking for a hair hue that will highlight your irises, it's a better idea to choose hair colors that work with that blend rather than compete with it. Which hair colors are best for accentuating your hazel eyes?
Dark brown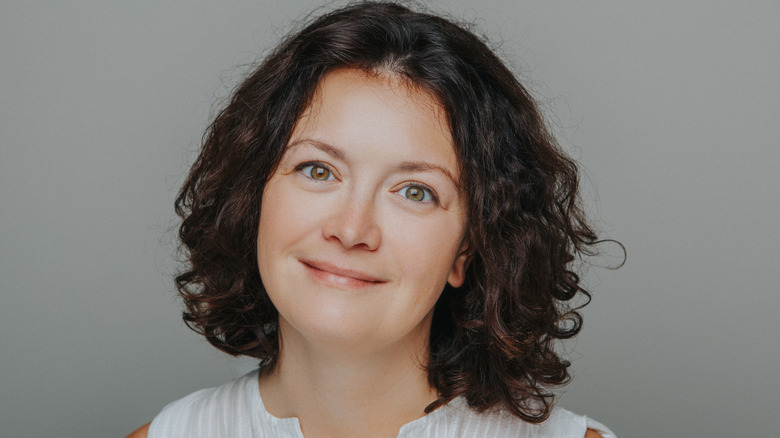 Anna Kraynova/Shutterstock
Brown hair is always an excellent choice for emphasizing your hazel eyes. Choosing a rich, dark brown hair color can draw attention to the specific shades of brown in your hazel eyes, matching any darker brown shades and making the lighter shades pop. Meanwhile, dark brown hair will add effortless contrast and light up the green hues in your irises.
Warm golden or darker blond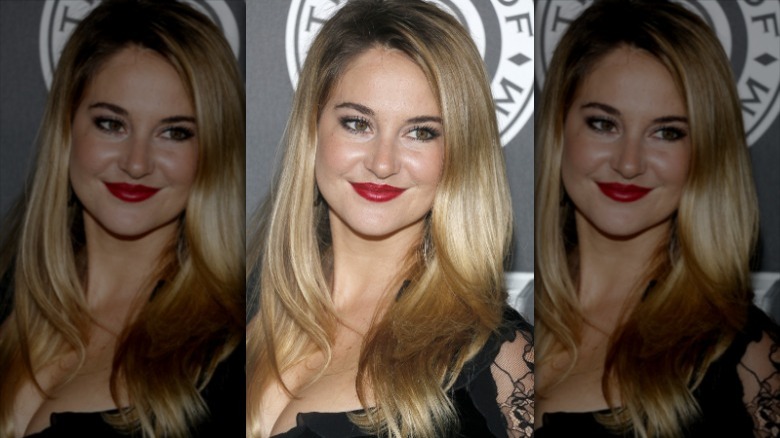 Tinseltown/Shutterstock
Darker or warmer shades of blond locks beautifully complement hazel eyes, as those warmer blond hues will pair well with the brown aspect of your eye color. For instance, actor Shailene Woodley has rocked different hair colors with her hazel eyes over the years, but long, warm blond locks made her hazel eyes pop to perfection more than any other hair hue.
Daring green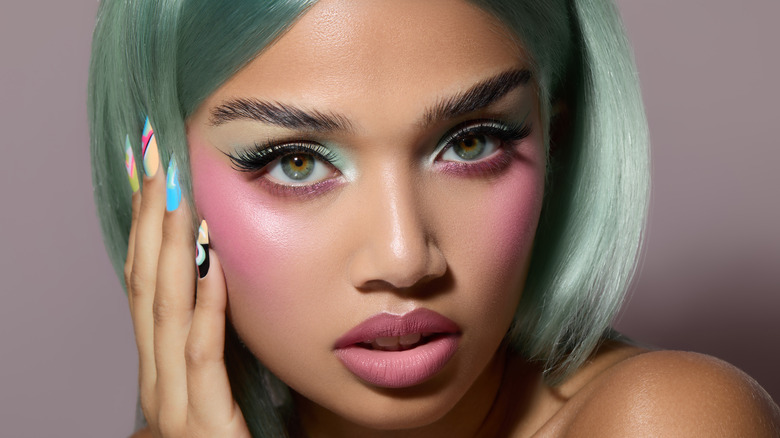 Wirestock/Getty Images
Some people are willing to go a bit bolder with their hair colors, but picking the right bright shade is tough. If you have hazel eyes and want to explore unconventional hues for your hair, green is a fun and flattering option because it will draw attention to the green in your eyes while making a bold statement. Whether you try green streaks, a green balayage, or all-green tresses, this look is super exciting.
Soft light brown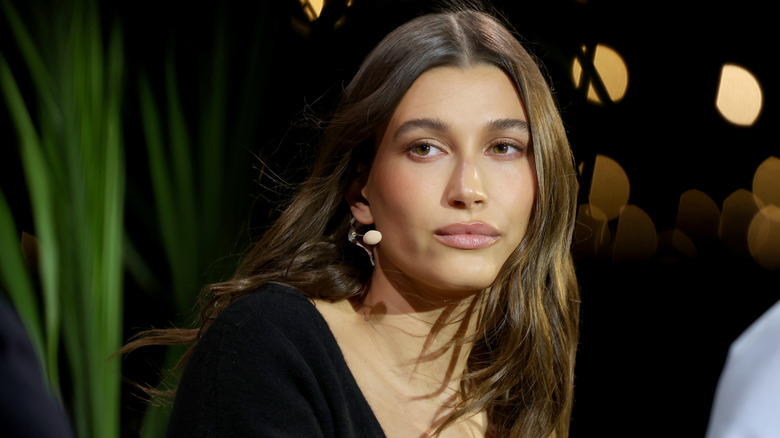 Phillip Faraone/Getty Images
Brunettes of all kinds typically look beautiful with hazel eyes. In addition to dark brown tresses, light brown locks emphasize the hazel eye color. For example, Hailey Bieber has hazel eyes and looks stunning with light brown hair, as this hair color brings out her hazel eyes in a natural-looking, subtle way. Meanwhile, Lily Collins' hazel eyes and light brown hair contribute to her famously charming, youthful appearance, too.
Trendy copper or auburn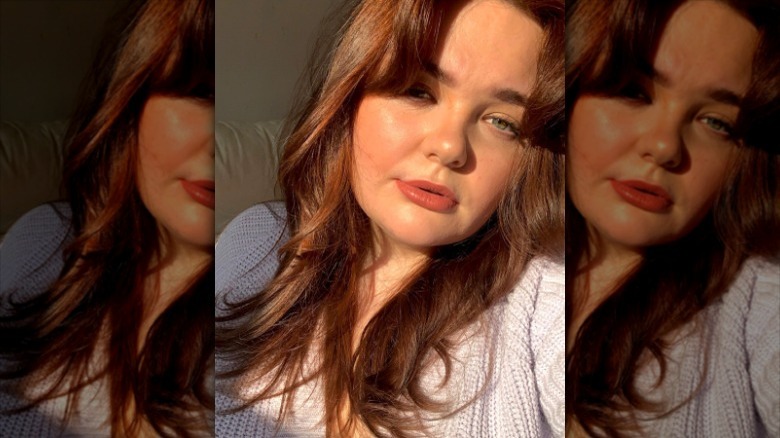 Image Source/Getty Images
Don't be afraid to get in on the copper-colored hair trend if you have hazel eyes and want to explore reddish hair. While brighter, more dramatic reds might come off as overpowering when you already have that rare blend of brown and green hints in your eye color, a more subtle auburn or copper shade will keep your eyes as the focal point of your look and make them pop.