The Most Popular Brow Shape In 2023 Is On The Horizon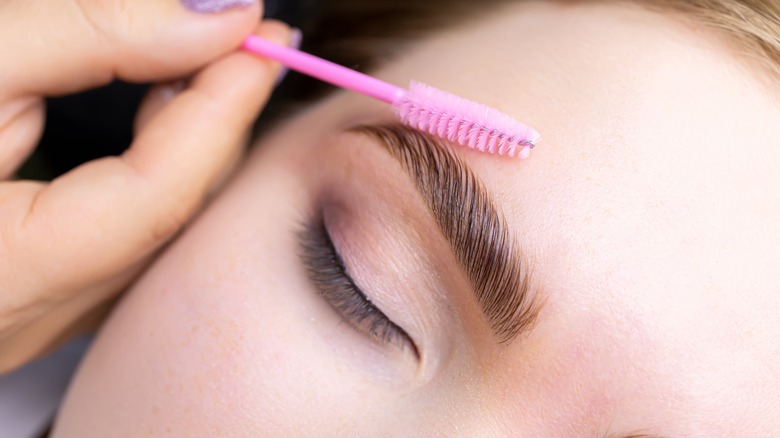 Roman Choknadii/Shutterstock
Our eyebrows, like our fashion, have gone through many trends and phases. At one point, it was all about having the thinnest eyebrows in the room. Another previous trend called for thicker and bigger eyebrows. Regardless of your preferred style of brows, it's safe to say that they have been through a lot. Thankfully, the newest trend is all about keeping things natural and simple. Like other current beauty trends, the latest brow trend keeps maintenance low. Gone are the days of overplucking or constantly getting your brows waxed.
Advertisement
Many celebrities and beauty lovers have fallen for this look since it requires little to get and maintain the shape. Jamie Long, a lead brow stylist at HD Brows, tells PureWow, "Many celebs have recreated the look recently, from Meghan Markle to Lily Collins and now Ariana Grande. To get the look, the tail of the brow is lifted slightly to open up the eyes and lift the face, which keeps the eyes looking youthful and fresh." To get straight eyebrows, all you need to do is groom your brows in a way that fills in your arch to get as close to a straight line as possible. This brow shape is perfect whether you have thin, long, short, or thick brows since it will look amazing on almost anyone.
Straight across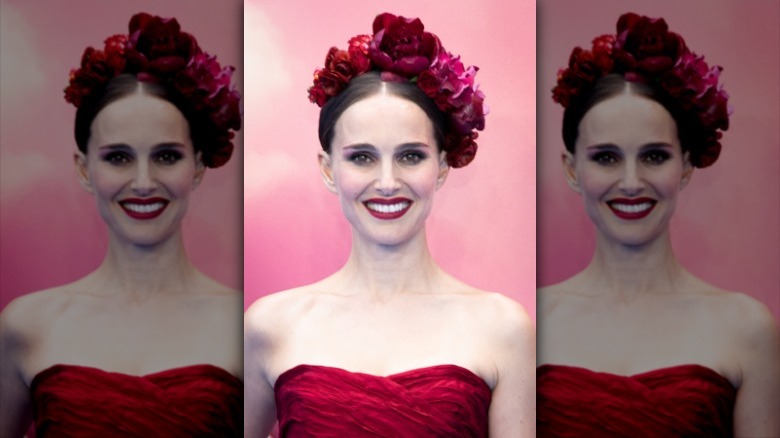 Loredana Sangiuliano/Shutterstock
Straight brows are a subtle way of making a big statement. To get this look, all you need to do is groom down the hair near your arch to create more of a straight line. You can also easily fill the area underneath your arch to minimize its steepness. Because straight brows have been atypical until now, this brow shape creates the perfect contrast on any face shape. Straight brows are the perfect way to create a new look without any drastic changes to your eyebrows.
Advertisement
Keep your arch minimal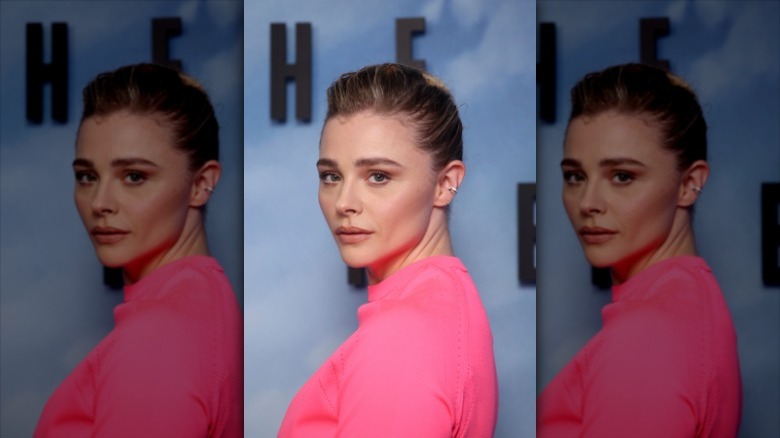 Lia Toby/Getty Images
Getting rid of your arch might seem like an overwhelming task. To ease yourself into this trend, keep only a minimal arch that will still give you the straight eyebrow shape but will still give you a sense of your current shape. Keeping a minimal arch will also help to expand the optics by lifting that section of your face. Considering the difficulty of preventing your brows from growing in a natural arch, maintaining a minimal arch towards the end of your brow is an ideal medium for achieving this look.
Advertisement
Thin, straight brows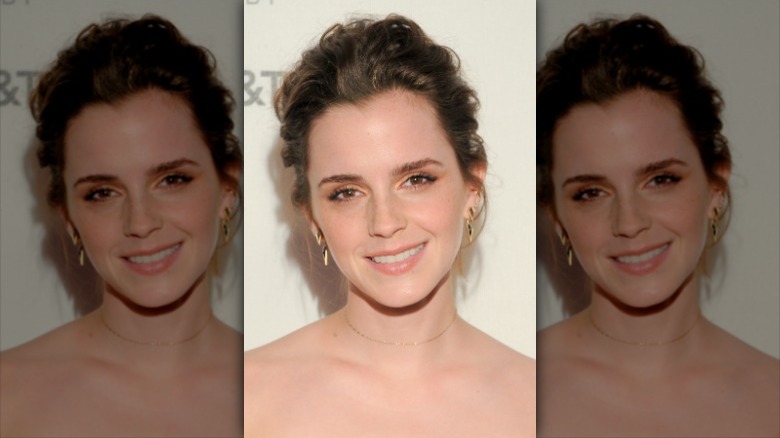 Ron Adar/Shutterstock
Since the start of the reemerge of Y2K fashion, one beauty trend that still creates controversy is thin eyebrows. Once a hallmark of the 2000s beauty trend, thin eyebrows are starting to see their way back into the beauty world. The best way to invite thin eyebrows back into your beauty routine is by having them shaped straight. Thinner and straighter eyebrows are low maintenance and flatter almost any face shape. If the return of thin eyebrows frightens you, shaping them straight will help them become less overwhelming.
Advertisement
Minimal high point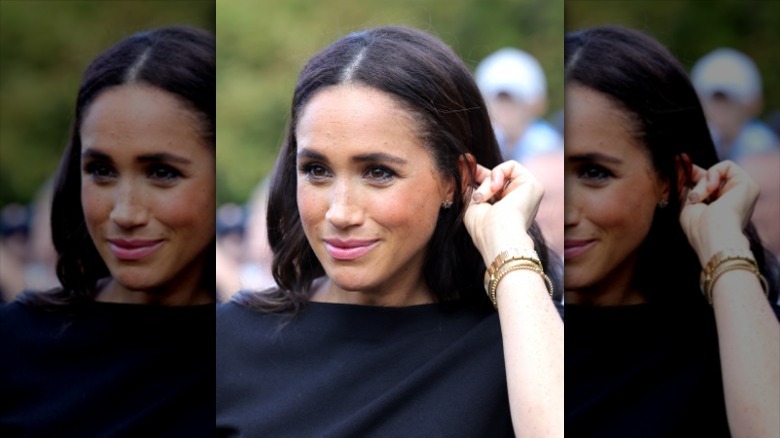 Chris Jackson/Getty Images
Like other variations of straight eyebrows, adding a small high point to your brows will help give you a youthful appearance without needing to alter much about your brow design. The small higher point gives a natural and subtle lift to the eyebrows, creating a more youthful and refreshed appearance. Adding a middle high point helps to frame the eyes, enhancing their natural beauty. This straight eyebrow trend will complement various face shapes, and adding this middle lift will help you use the brow design you may already have.
Advertisement
Straight and tapered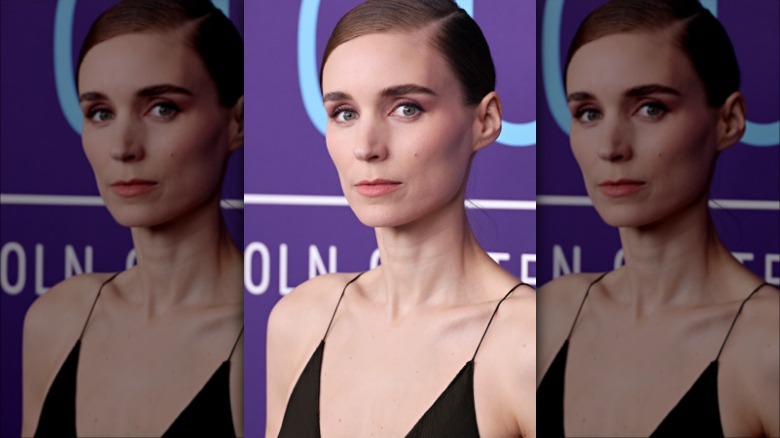 Cindy Ord/Getty Images
Just because you opt for a straight eyebrow look, it doesn't mean you can't have some shape to them as well. Adding a tapered shape to the end of the tail will help add more definition to your brows. A slight taper can create the illusion of a more defined arch, giving the face a more youthful appearance. The straight and tapered shape gives a natural and polished look, making them suitable for formal and casual occasions.
Advertisement
Short and straight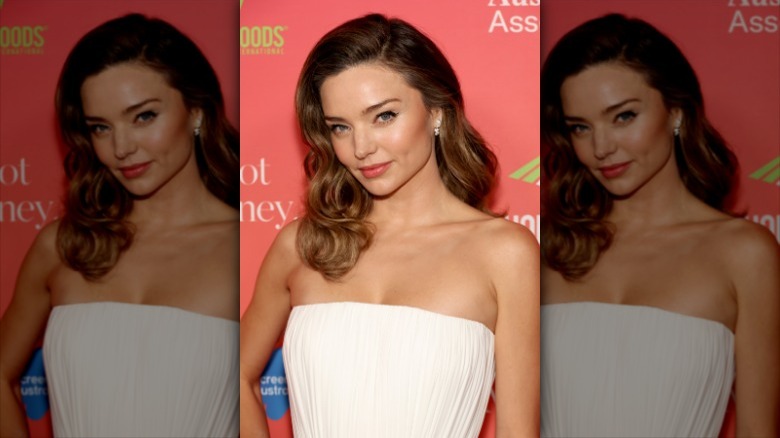 Monica Schipper/Getty Images
There's no longer a need of having long eyebrows to have a chic makeup look. Short and straight eyebrows are a classic and timeless option that can complement your facial features. Naturally, some may have trouble growing longer eyebrows. However, short and straight eyebrows are the best way of ensuring you keep facial symmetry and maintain a clean look. They are easier to maintain, and you can keep them trimmed regularly. Short and straight eyebrows have a timeless, classic look that never goes out of style so you will never have to worry about changing with the trends.
Advertisement
Natural and straight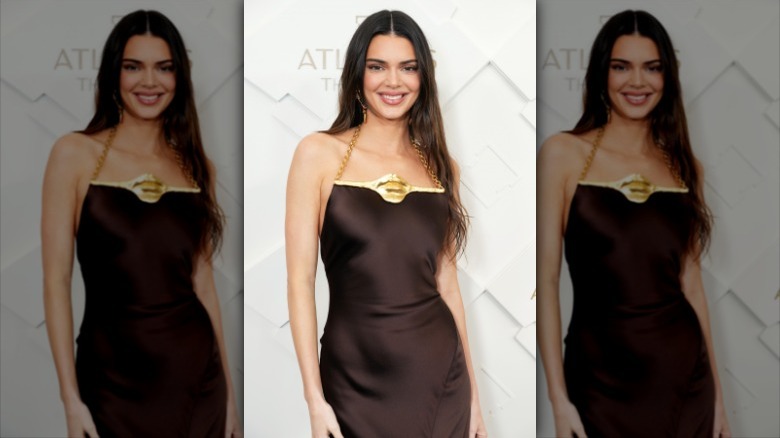 Kevin Mazur/Getty Images
There's no better way of keeping a natural look than naturally groomed eyebrows. Straight brows are already easy to avoid high maintenance on your brows, but keeping them naturally kept will ensure you don't need to worry about them. This combination of natural and straight gives a sophisticated and polished appearance to the face and can balance your facial proportions. Additionally, they're versatile and can easily go with various makeup styles. Considering most beauty trends revolve around enhancing your natural features, this eyebrow trend is the perfect place to start.
Advertisement