What Sort Of Bra Should You Pair With Your Wedding Dress?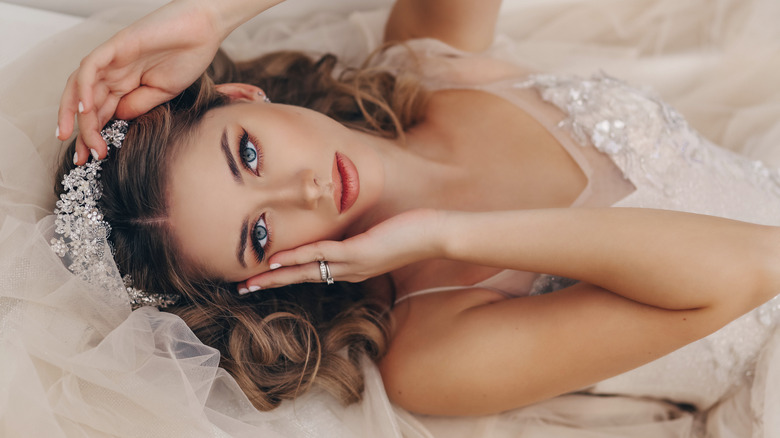 Svyatoslava Vladzimirska/Shutterstock
Your wedding dress will likely be one of the most memorable garments you'll ever wear. Not only are these dresses beautiful, but there's so much meaning behind them. A wedding dress is the first item you'll wear as an officially married person, signifying the beginning of your life with your spouse. Furthermore, you'll likely end up with countless photos of you in your wedding dress if you plan on having a lot of pictures taken on your big day. And we can't help but mention that wedding dresses are typically significantly more expensive than most other types of clothes, so this garment is an investment. Chances are, your wedding gown will be the most expensive piece of clothing you'll wear in your lifetime.
Thus, wedding dresses are beautiful, meaningful, and expensive, so you should enjoy every second of wearing yours. But imagine how frustrating it would be to spend all that time and money on a wedding dress, only to end up feeling uncomfortable or for the ensemble to look off because you chose the wrong bra. Luckily, many bras pair beautifully with wedding dresses.
Strapless bras are ideal for strapless wedding dresses
Whether you'll be wearing a ball gown, mermaid, trumpet, fit and flare, or any other silhouette on your wedding day, strapless is always a popular neckline option. Strapless wedding gowns are chic and sexy yet elegant, so they never go out of style. With strapless dresses — and most strapless garments — a strapless bra is typically your best bet, as you won't have to deal with visible bra straps.
Lacey bras match lace gowns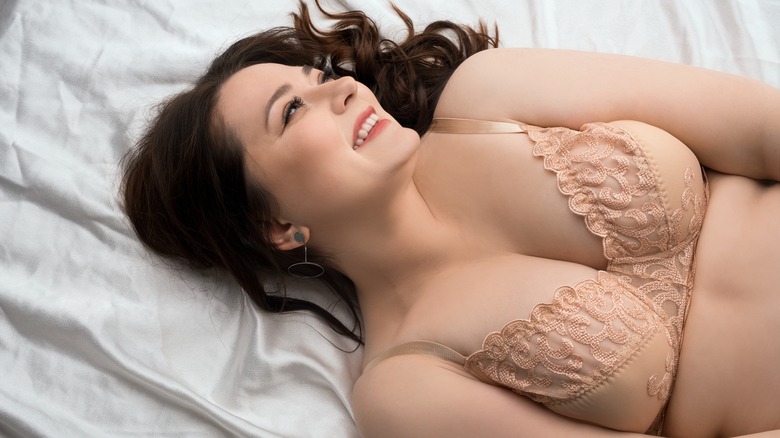 Wisky/Getty Images
It would be an excellent idea for anyone planning to wear a lace wedding dress to wear a lace bra under it. The lace-on-lace look will appear graceful and elegant, and if the lace bra happens to peek through at any point, it won't be a big deal since it looks uniform with the lace dress. Plus, a lace bra will be super romantic-looking for your wedding night in the bedroom after the event, wink wink.
White bras always make sense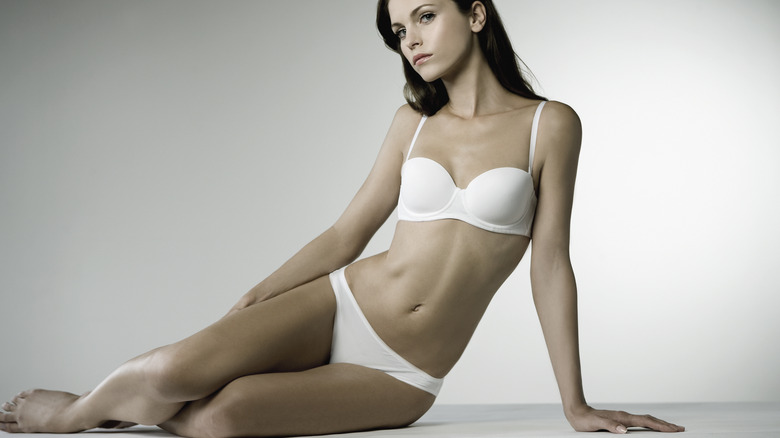 Beauty Archive/Getty Images
Anyone planning to wear a classic white wedding dress can't go wrong with wearing a white bra under it. Playing it safe with a white bra won't make it too noticeable if any part of your bra accidentally becomes visible at any point, since it matches the white dress. Even if you plan to wear a light pink or ivory gown, a white bra will still look appropriate underneath.
Focus on comfort if you plan to dance a lot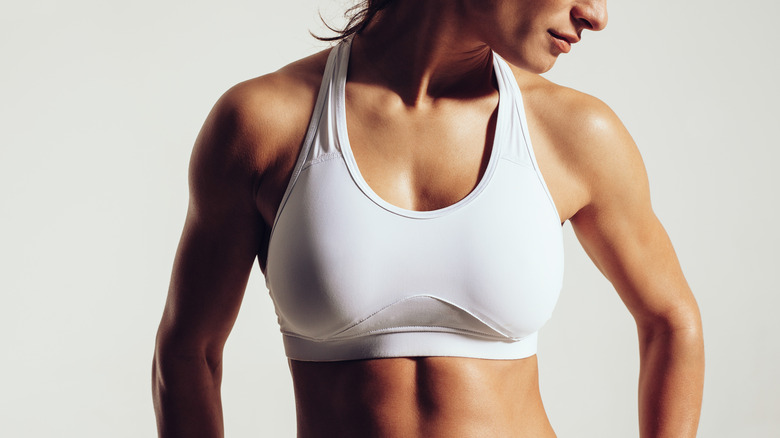 Jacoblund/Getty Images
If you're a bride-to-be who wants your wedding to have a fun party atmosphere while you show off your moves on the dance floor, think about that when choosing your wedding ensemble. There are many wedding dresses ideal for dancing, such as shorter dresses, and there are many helpful bras that provide the support you need to feel comfortable on the dance floor. Be sure to choose comfort and support over style for your bra if you know you'll be moving around a lot on your big day.
Consider a bralette with a sheer gown
Sheer wedding dresses are stylish, trendy, and sexy. If you plan on showing some skin with a gorgeous sheer gown on your wedding day, you should consider wearing a white bralette underneath it to give off a classier, trendier appearance than an ordinary bra. Whether you opt for a minimalistic bralette or a lace bralette, it will look stunning under your dress.
Wear what makes you feel good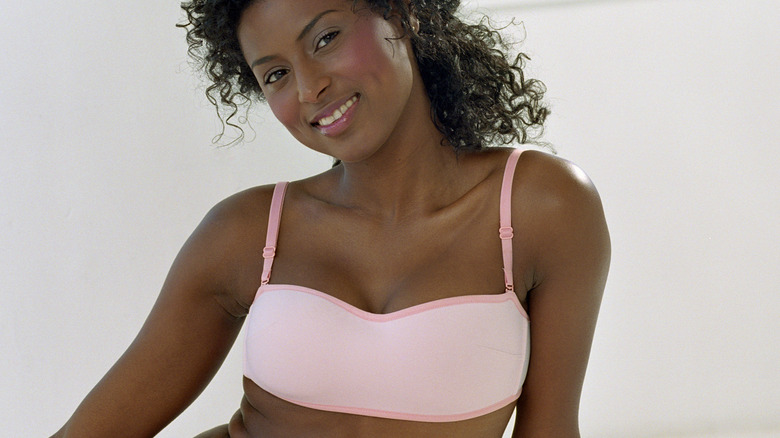 Digital Vision/Getty Images
Above all else, you should only wear what makes you feel confident and happy on your wedding day. This rule applies to your dress, shoes, accessories, and bra. Thus, if you feel most comfortable, happiest, and most confident wearing a specific bra, choose that bra, because you should wear whatever makes you feel good on such a memorable and significant day.