The Bang Type You Should Embrace If You Have Thick Hair (& Avoid If Thin)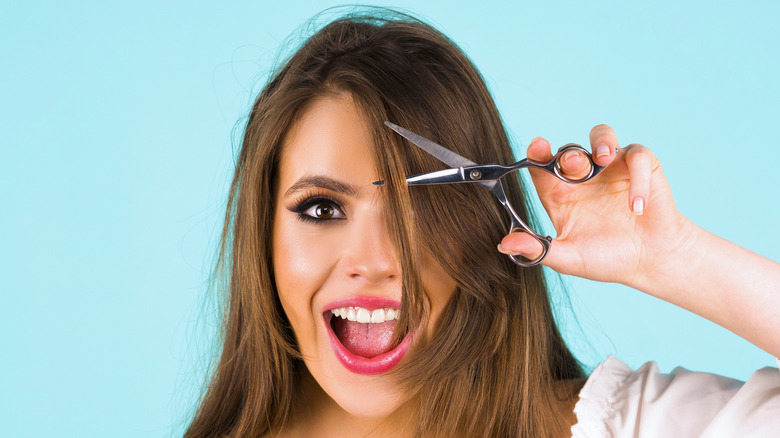 Puppy 9/Shutterstock
Bangs can be a fun way to liven up your hairstyle, especially if you don't want a completely new cut. There are so many different styles to choose from, but finding one that's right for your face shape is important. According to Real Simple, heart-shaped faces do well with curtain bangs, which have been trending for a while. Side-swept bangs never go out of style and are great for square jawlines. Oval faces are lucky and can pretty much rock any fringe style, while blunt bangs add depth to round faces.
Advertisement
When considering bangs, you also need to think about your hair texture. If you pick the wrong cut, your bangs will be next to impossible to style. Those with thick hair have a lot of options. They can go soft and wispy or long and face-framing. However, If you're blessed with a head full of hair, why not take advantage and go all out? Make a statement with this bold look and you'll be sure to turn many heads.
Blunt bangs work best with voluminous locks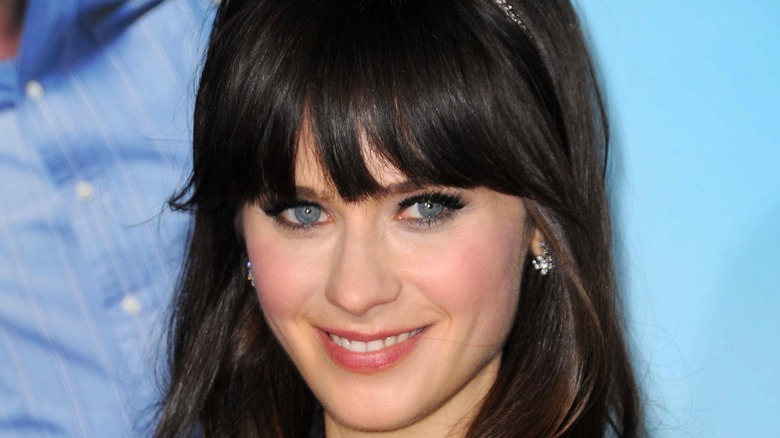 s_bukley/Shutterstock
Those with thick hair are lucky enough to be able to pull off blunt bangs. The full volume means you can afford to chop off your fringe without it looking wispy and dull. Cutting off some of your hair will also balance out your thick locks, especially if you find them weighed down. For this super dramatic look, have your bangs cut lower than your eyebrows, just skimming the tops of your eyes.
Advertisement
Blunt bangs look best with straight hair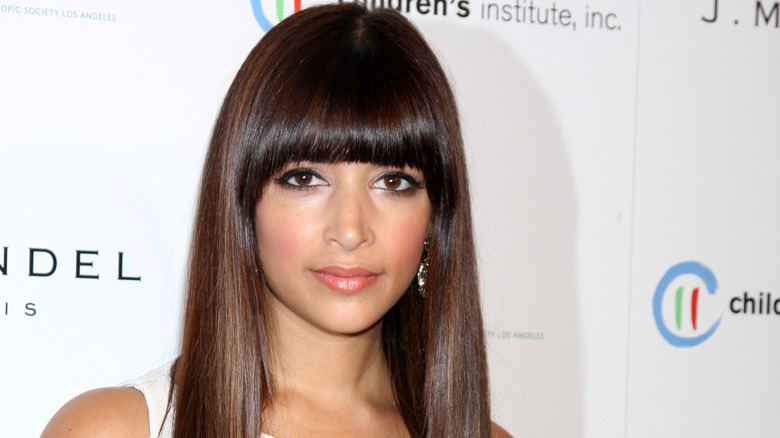 Kathy Hutchins/Shutterstock
Blunt bangs are designed to be dramatic and it's all in the straight style. If your hair tends to curl, smooth your bangs out with a straightening iron. You can either keep the rest of your hair wavy or straighten it out for a look that Hannah Simone is known to rock.
Advertisement
How to style blunt bangs
The key to styling blunt bangs is not letting them dry after you've washed your hair. While your mane is still damp, take a large round brush and wrap the underside of your bangs around it. Blast your hair with a blow dryer on medium heat while pulling the brush downwards. Repeat until your bangs are dry and smooth.
Advertisement
Blunt bangs need quite a bit of upkeep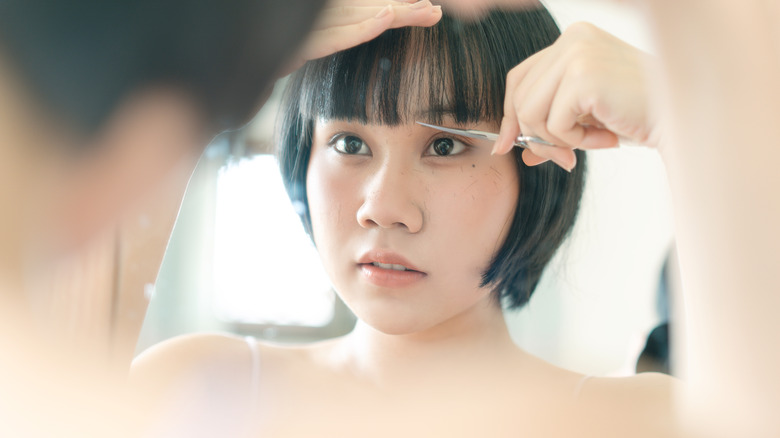 dodotone/Shutterstock
Since blunt bangs are cut very precisely, it's important to go for regular trims. The hair on your head grows as much as half an inch in one month, so aim to get a cut about every two or three weeks. You may be tempted to trim your own bangs, but since this cut needs to be as straight as possible, it's best to leave it to a professional.
Advertisement
If you have thin hair, blunt bangs aren't for you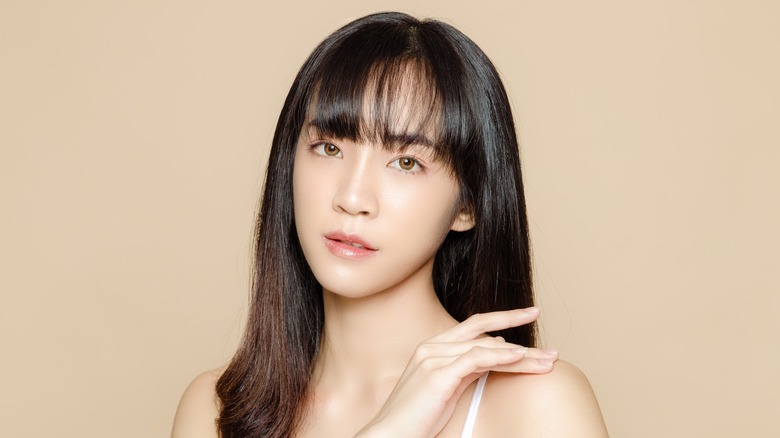 Auttapol Tatiyarat/Shutterstock
Blunt bangs work best with thick hair because it needs the density to fall in a straight line over your forehead. Instead, try feathery '70s-inspired bangs or long, side-swept ones. If you're really hankering for the blunt look, you can buy clip-on bangs for more volume. What's even better — you don't have to commit to a cut and you can still rock this style.
Advertisement