Is There Any Difference Between Belt Bags And Fanny Packs?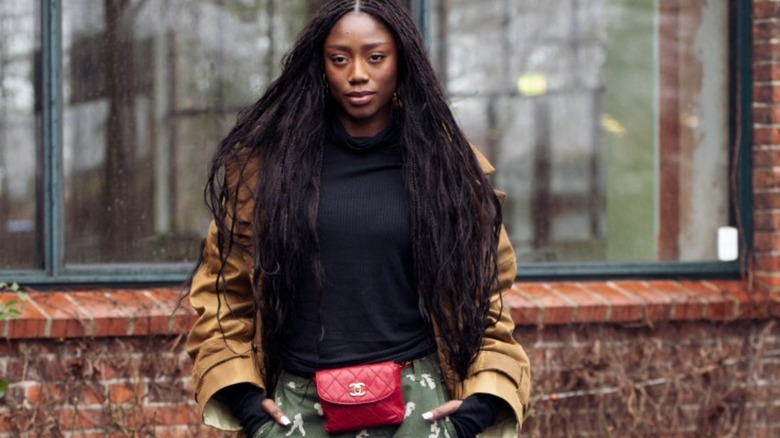 Raimonda Kulikauskiene/Getty Images
When you think of fanny packs, an image of tourist from the 1990s probably come to your mind. Fanny packs were long thought of as an uncool but necessary way of toting around your belongings. However, designers decided to take matters into their own hands and create a hipper product. Enter the belt bag. While names for the hip-slung carrier may be interchangeable, Purse Bop believes a fanny pack rests low on the hips around your bottom. A belt bag is worn closer to your waist and is usually facing the front or off to the side.
Advertisement
There are many different styles of belt bags and fanny packs to choose from. You can opt for a high-end designer one usually made from leather, or choose a sporty mesh bag, which is great for hiking. No matter the style, belt bags, and fanny packs have been in trend for a while and you won't go wrong with either one.
Sling your belt bag around your shoulder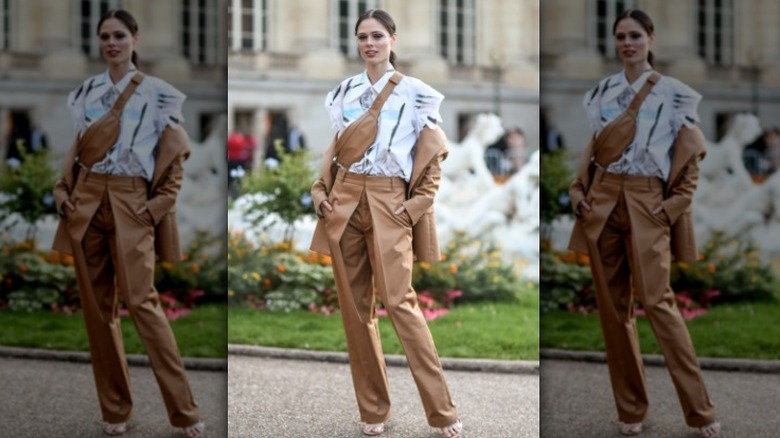 Daniel Zuchnik/Getty Images
Fanny packs are usually worn low around the waist but these days, the trend is to sling them casually around the shoulder. Not only does it help keep your belongings within eyesight, it makes it much easier to grab your credit card or lipgloss. This style is perfect for walking through busy streets while being fashionable at the same time.
Advertisement
Small belt bags are great for outdoor workouts
When you're going for a run or a hike, it's hard to cram your keys, cell phone, and some emergency cash into your pockets — that is, if your workout clothes even have any. Small belt bags are a great utility accessory that's functional and cute. Opt for a mini one that sits right at the waist so it doesn't jostle around too much.
Advertisement
Bring your fanny pack to the beach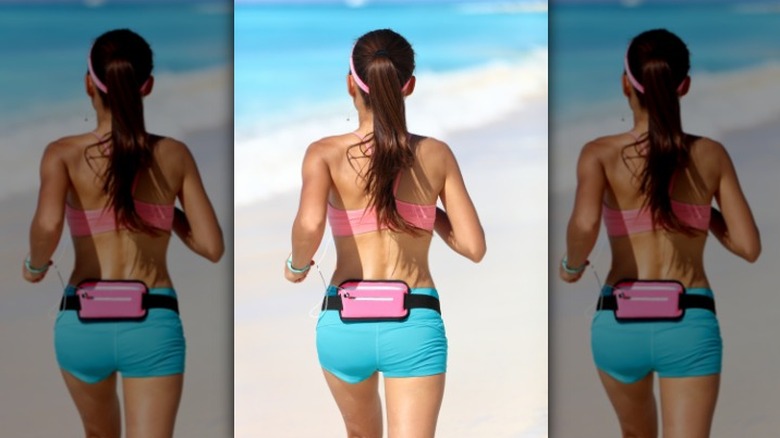 Maridav/Shutterstock
If you like long walks on the beach but want to keep your hands free, bring along your fanny pack. In this case, place your accessory a little lower on the hips and more toward the back so that doesn't stick to your body or create tan lines. Make sure yours is waterproof so your belongings remain splash-free.
Advertisement
Use your belt bag to break up a monochromatic outfit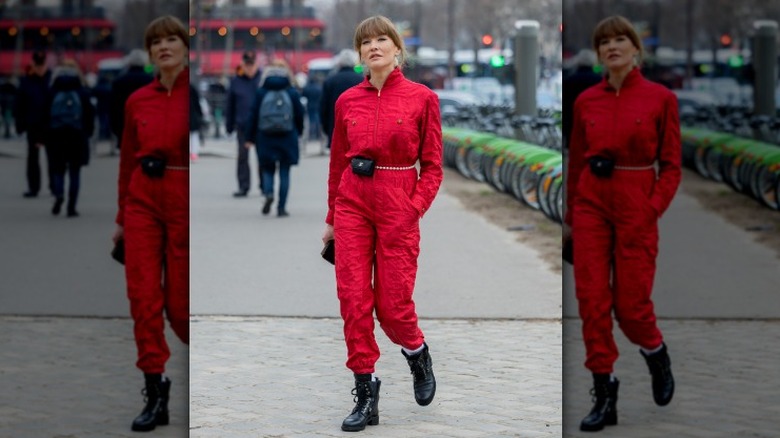 Christian Vierig/Getty Images
While a belt bag is a functional accessory, why not use it as an actual belt? Break up a monochromatic jumpsuit or dress by wrapping a small and stylish belt bag around your waist. Not only will it add flair to your outfit, but it will also give you the illusion of an hourglass shape.
Advertisement
Choose an oversized fanny pack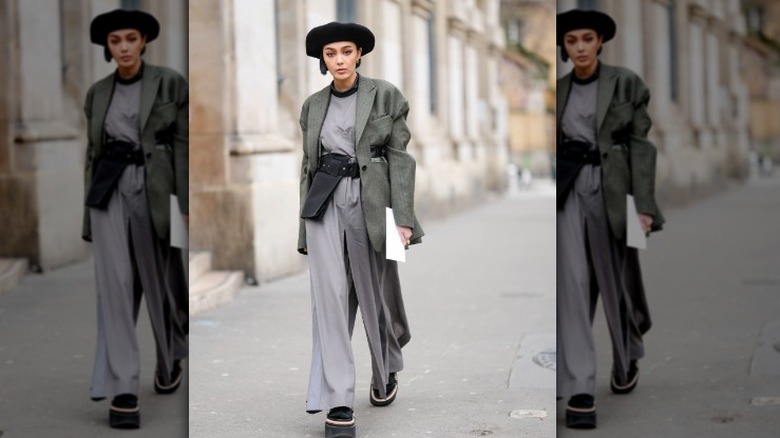 Edward Berthelot/Getty Images
If you're not a minimalist and you need to tote your whole life around, an oversized fanny pack is just what you need. The trick is to not let it overtake your whole outfit, so a bulky blazer and baggy pants will complement it perfectly. Keep the color simple and try to incorporate it into your look by matching other accessories, such as your hat or gloves.
Advertisement
Double or triple up on your belt bag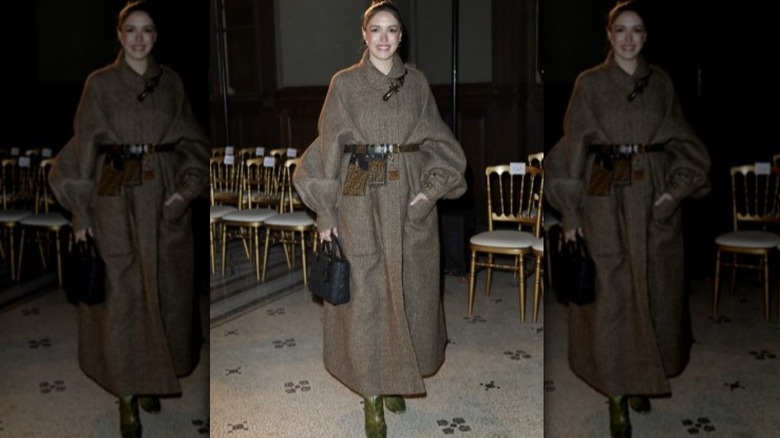 Antoine Flament/Getty Images
You don't have to stop at just one belt bag. Mix and match two or three different styles. With this look, let the belt bag take center stage and keep your outfit relatively simple. This is the time to let your accessory shine and be the star of the show.
Advertisement