The Chic Alternative To A Scarf That Cuts Out Bulk In Your Winter Wardrobe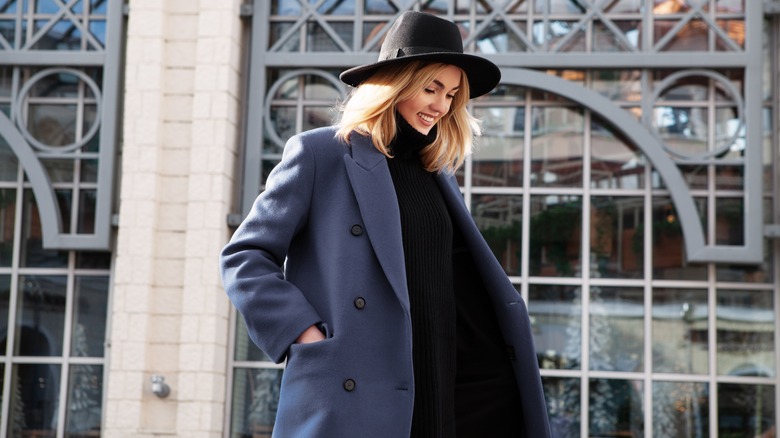 Anna Zhuk/Shutterstock
Depending on where you live, winter weather can be slightly brisk to teeth-chattering freezing. While everyone knows it's essential to layer on clothes to keep warm during cooler weather, you don't have to add bulk to your frame. There are ways to ward off the cold while still looking fashionable.
Advertisement
Scarves are one of the best accessories for keeping warm in the winter and there's a variety of styles to choose from. However, they can oftentimes be bulky and cumbersome. What if we told you that you can ditch your wool scarf for an alternative? There's a way to keep your neck toasty without having to wrap yourself up like a mummy, while still looking chic at the same time.
Oversized turtlenecks are the perfect answer to ditching scarves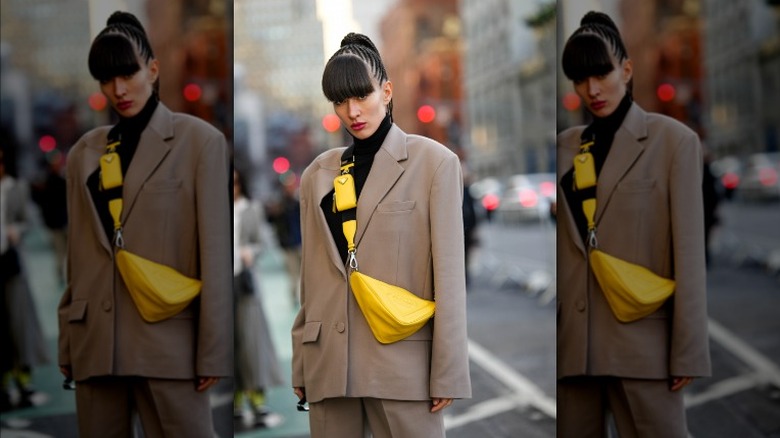 Edward Berthelot/Getty Images
Instead of a bulky scarf, reach for your coziest turtleneck. A classic black look never goes out of style and is the perfect solution for keeping your décolletage warm without having to add another layer to your outfit. Wear a sleek one under an oversized blazer for a modern look. An added bonus is you won't have to keep putting on and taking off your scarf throughout the day.
Advertisement
Incorporate a winter white turtleneck into your wardrobe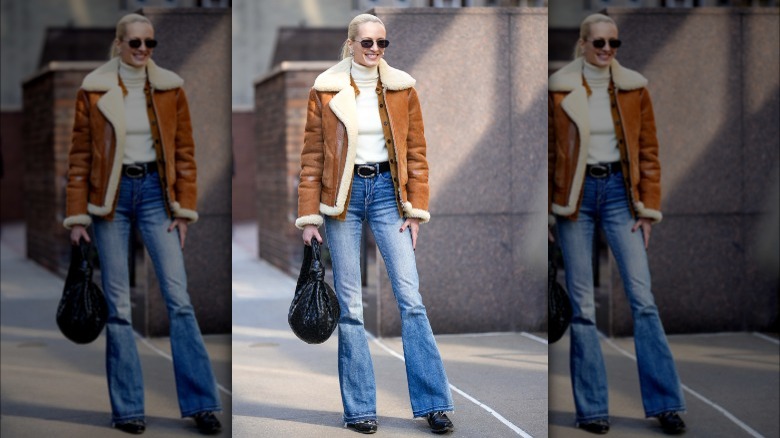 Edward Berthelot/Getty Images
Just like a black turtleneck, a white knit with sleek lines is a must-have for your wardrobe. The classic look can be paired with anything, from high-waisted jeans to a long wool skirt. Pair one with a bulkier coat for balance, such as a shearling jacket, which happens to be a timeless piece as well.
Advertisement
Let your turtleneck be the star of your outfit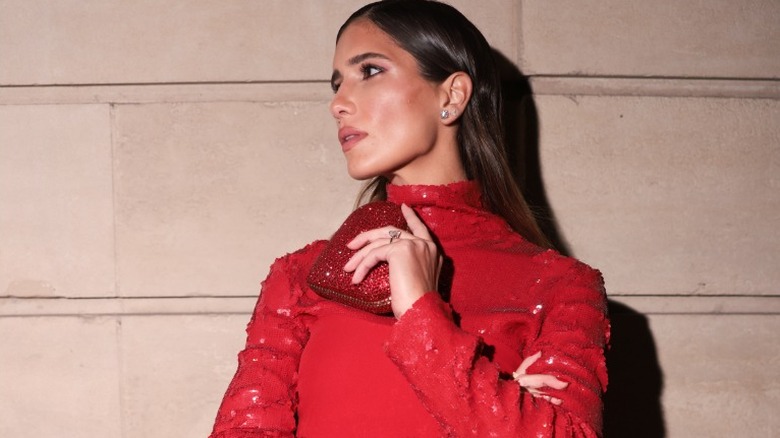 Jeremy Moeller/Getty Images
Choose a turtleneck in a bright color and make that the statement piece of your outfit. A fiery red sweater is the perfect pop of color and will look amazing against a snowy backdrop. Keep the rest of your outfit's colors neutral, such as black or dark gray. Keeping warm doesn't have to be boring!
Advertisement
Pair an oversized turtleneck sweater with a trench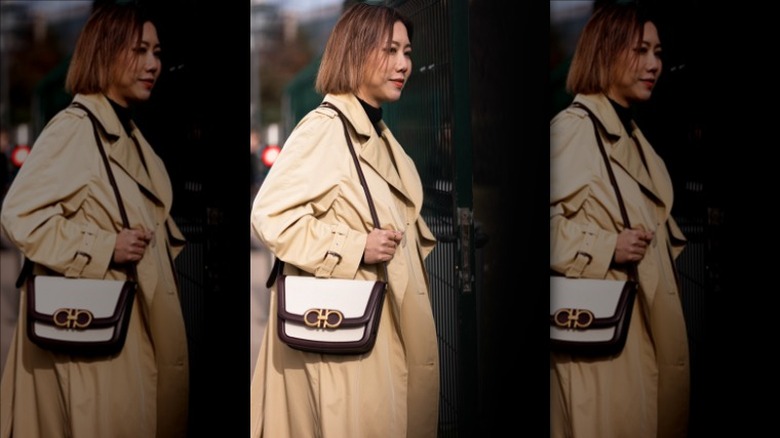 Claudio Lavenia/Getty Images
There's nothing cozier than a chunky turtleneck sweater on a cold winter's day. An oversized one means you can layer a tank top or T-shirt underneath for added warmth. Pair your sweater with a light trench for a minimalistic look. The end result? A chic outfit without being overly bulky.
Advertisement
Keep your whole body warm with a turtleneck sweater dress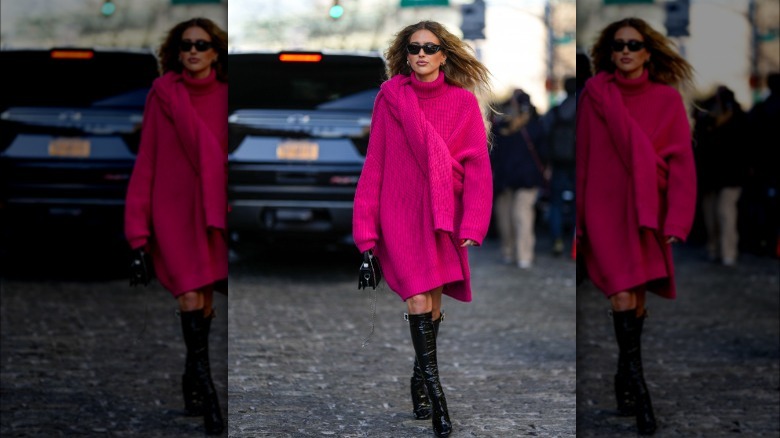 Edward Berthelot/Getty Images
Turtleneck sweaters are great for the winter but a turtleneck sweater dress is even better. Wrap yourself in a warm hug with a bulky knit that will keep your neck and your legs toasty. Pair the dress with knee-high boots and you'll be as snug as a bug in a rug. If the weather is super chilly, throw on a trench or puffer coat and your outfit is complete.
Advertisement