Aquatic Aesthetic: Beauty And Fashion Looks Inspired By A Dip In The Water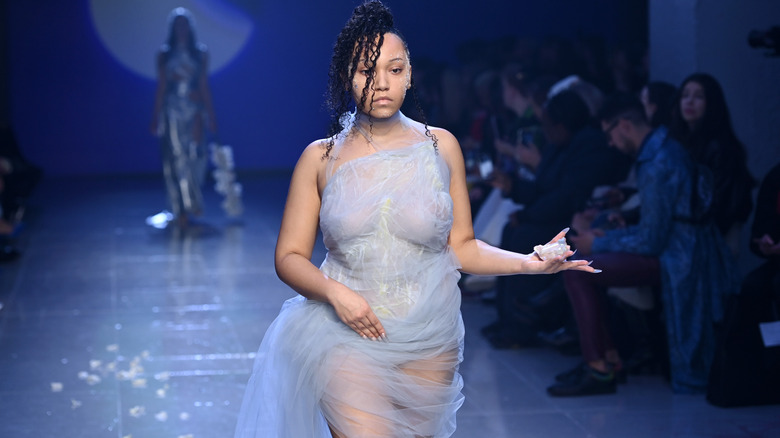 Kate Green/bfc/Getty Images
Ever since the explosion of the popularity of TikTok, we have seen more "cores" and aesthetics in one season than ever before. Terms like cottagecore, balletcore, and Barbiecore are the norm on the app and have transferred over to the fashion and beauty industries. Although neither one of these industries are new to microtrends and fast trend cycles, the popularity of each of these trends is fascinating to watch. Some of the recent microtrends have taken a dip underwater and have taken major inspiration from the upcoming "The Little Mermaid" movie. Aquatic fashion and beauty trends are not new, but they have recently taken a modern twist.
From textures to colors, we can see how aquatic themes have infiltrated fashion and beauty to give us a fresh take on H2O. Shades of blue and green have become increasingly popular in fashion and beauty, mimicking the shades of the ocean and the sea. These colors are used to create a sense of calmness, tranquility, and relaxation. It provides a sense of connection with nature and helps to create a soothing and peaceful atmosphere. Water can also help give you the mystery and thrill of being in the abyss. This aquatic trend has been taking and giving a refreshing and youthful edge to fashion and beauty.
The infamous wet look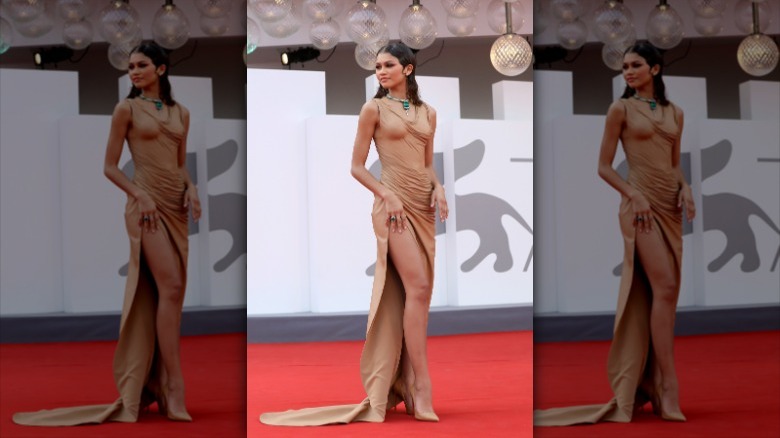 Elisabetta A. Villa/Getty Images
If you're going to go with an aquatic aesthetic, you have to incorporate the wet look. This glowy, shiny effect involves glossy-looking hair with a gleaming face. To get this look you have to incorporate a significant amount of hair gel and styling cream to give your hair that just-out-of-the-shower appearance. For your beauty look, incorporate balms, transparent highlighters, and glosses. Stick to liquid formulas in all of your makeup products for that glossy look. Plenty of designers have offered the wet look in their clothing pieces, although you can simply get the movement through draping and satin fabric.
Mermaidcore beauty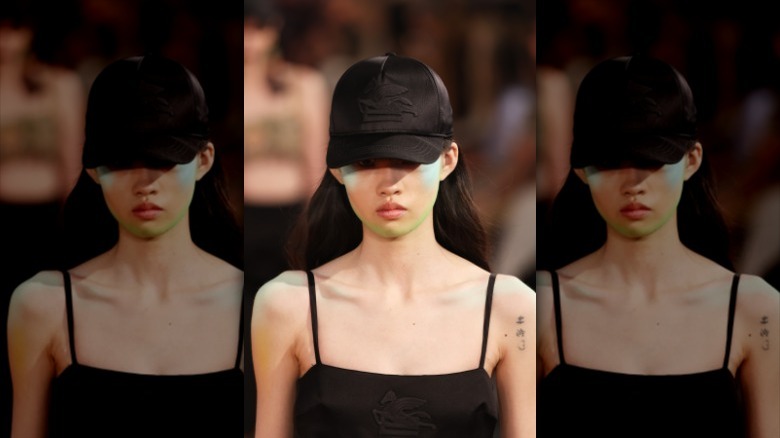 Pietro D/Getty Images
The beauty of the ocean is not just the water itself but everything that lives underneath. Taking inspiration from the magical underwater myths, mermaidcore beauty is at an all-time high. Capture this essence by adding bright colors in aquatic shades like blues and greens. While adding colors to your cheeks and forehead might seem too haute couture for your daily style, there are no rules under the sea. Recently, beauty has taken a shift from minimal to maximalist, meaning there's no need to hide your artistic creations. Use these bold accent colors to add some sea magic to your everyday.
A subtle aquatic look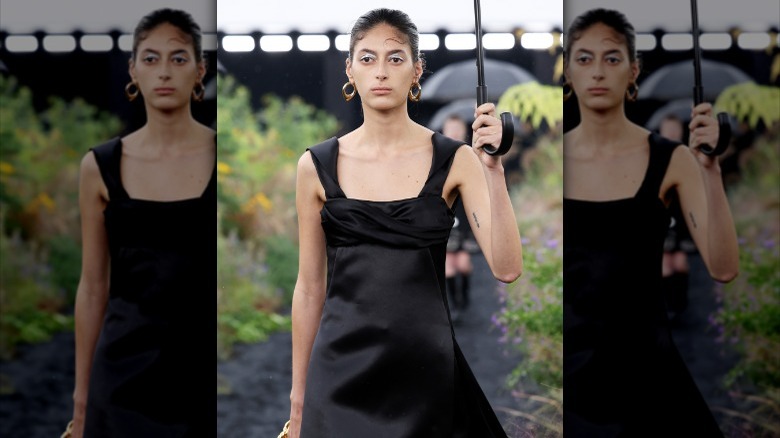 Pietro S. D/Getty Images
Not every aquatic-inspired look needs to appear like you are drenched. Adding soft and subtle water references to your look is the perfect way to slowly incorporate this trend into your normal beauty routine. Slicked-back updos like ponytails or buns are a great way to give a subtle nod to this trend that won't take you to any extreme. For makeup, incorporate sparkles and glitter eyeshadows to your look for a shimmer that rivals the ocean. These light touches are enough to give you the feel and look of this trend without going overboard.
Draping is the key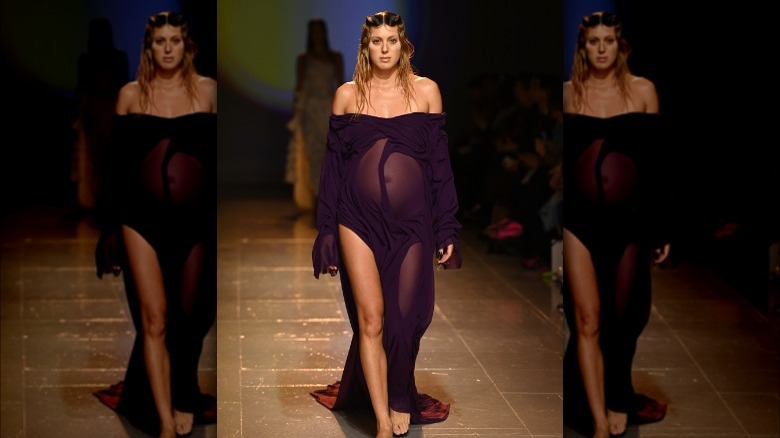 Kate Green/bfc
While high-end designers like Di Petsa and Nensi Dojaka already have pieces with the wet look, you don't need to splurge to get the same feeling. Using fabrics that naturally have movement like satin and silk will help give your clothing the same movement as water. Satin and silk fabrics will also cling and hug your body as if you were walking out of the ocean. Another factor to consider when shopping this trend is draping. With the right draping, you can get the same wet-look-inspired feeling without having to spend. Look for pieces that drape around your body in a form-fitting and graceful manner.
Bring out the accessories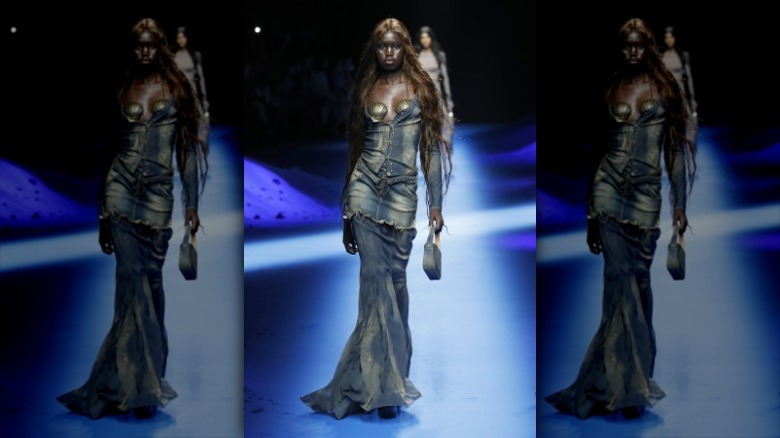 Estrop/Getty Images
No look is complete without the proper accessories. To stick with the aquatic trend, try bringing out all the accessories that remind you of this aesthetic. Anything from shell bras to clam hair clips can complete your aquatic look. Jewelry with shells, starfish, and other ocean elements can add subtle playfulness without taking over your style. Aquatic accessories are the best solution for minimalists looking to jump on board this trend without sacrificing their personal style.
Sequins, shimmer, and glitter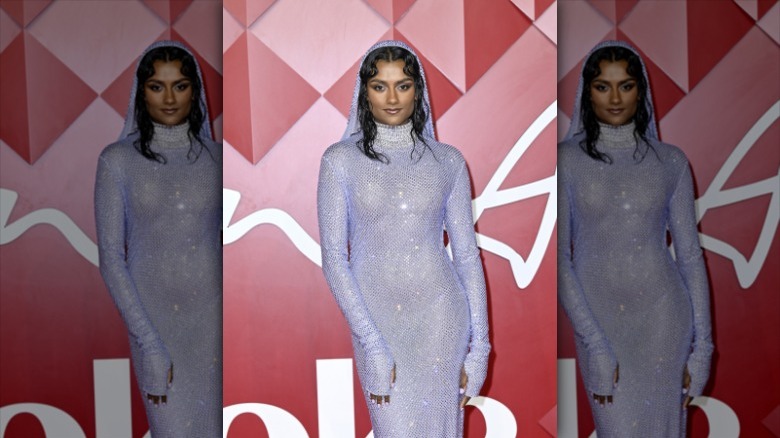 Gareth Cattermole/bfc
If you've ever seen the ocean under the sun or stars, you know that it can shimmer brightly. Capture this essence by incorporating some shine into your looks. Clothing pieces with sequins are the perfect way to encapsulate this trend without having it feel gimmicky. Stick to pieces in the same aquatic tones to fully harness the water trend. Makeup looks that contain plenty of glitter and shimmer are also essential if you want to get a glossy look. Mix all of these textures into your outfit to glow as bright as any body of water.
Have some fun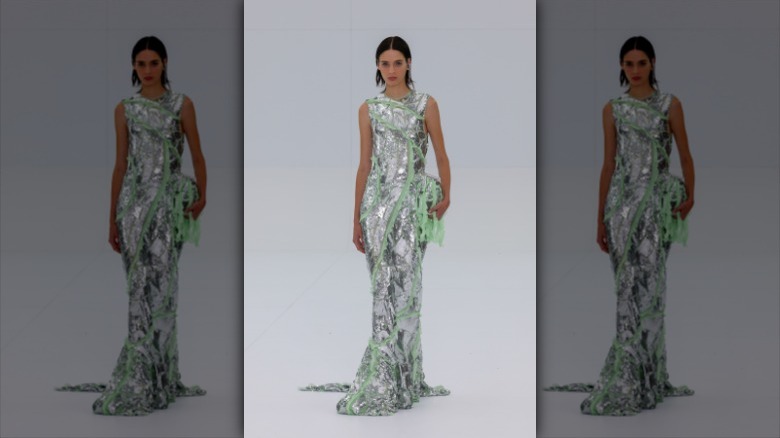 Peter White/Getty Images
No matter what trend you follow, it's important to have fun with it. With any fashion or beauty trend like the aquatic one, it's essential that you let your personality shine through. Add small hints of your personal style through the fabrics that you choose or details like feathers to ensure you are making this trend your own. No trend would be complete without your personal touches that can help you stand out from the crowd.