The Fine Line To Perfectly Applying Lipstick To Smaller Lips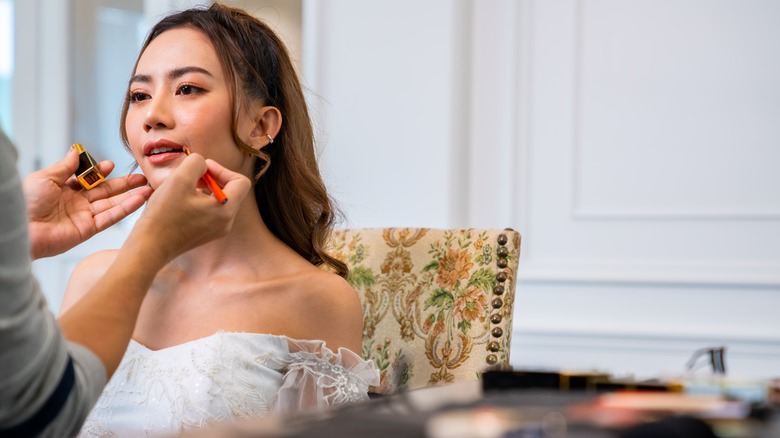 CandyRetriever/Shutterstock
Lipstick is a statement piece that can grab anyone's attention. With bold colors and plenty of options, it has been an iconic makeup tool for thousands of years. According to Bésame Cosmetics, lipstick originated in ancient Mesopotamia and was created from crushed gemstones. Since then, we have been finding new and creative ways to wear our lipstick. We have even expanded our collection to lip gloss, lip liners, and balms with the same goal as years ago, to have mesmerizing lips.
Advertisement
Over the years, there has been an emphasis on different techniques to make your lipstick look its best. For those of us who have smaller lips, it's easy to fall into the lipstick trends and wonder why it doesn't fit our features. This is because there are different factors to consider when applying lipstick. From prepping the lips to specific lip shades, having small lips requires different hacks to create supple and fuller looking lips, without it becoming unflattering for the face. With easy tricks, creating the perfect pout only requires a few simple tools.
Lip liner is your best friend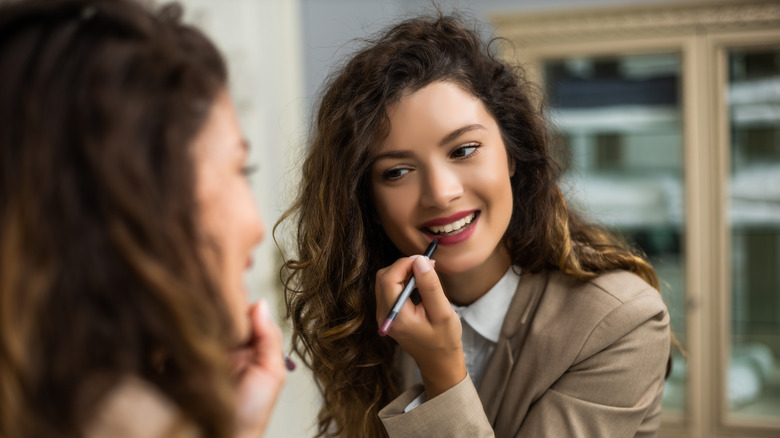 Littlebee80/Getty Images
A lip liner is the key to achieving the perfect lipstick. The simple makeup tool has been popularized for helping to overline the lips for a plumper look, but it does so much more. According to Makeup Muddle, the goal of the lip liner is to define and shape the lips. It is usually made of a thicker material than lipstick or lip gloss to help the product stay in place. For those who want to create a unique color, lip liners can also double as a base for the lipstick for a fun look.
Advertisement
When choosing a lip liner shade, it's best to use a lip liner that is the color of the lipstick or darker. From there, More suggests using the lip liner around the lips, mainly focusing on the perimeter. For a bigger pout, lightly line outside the lip line. You have the option of leaving the lip liner as is or blending it in with a brush for a more natural look. To further enhance your lips, add some highlighter to your cupid's bow.
Pick the right shade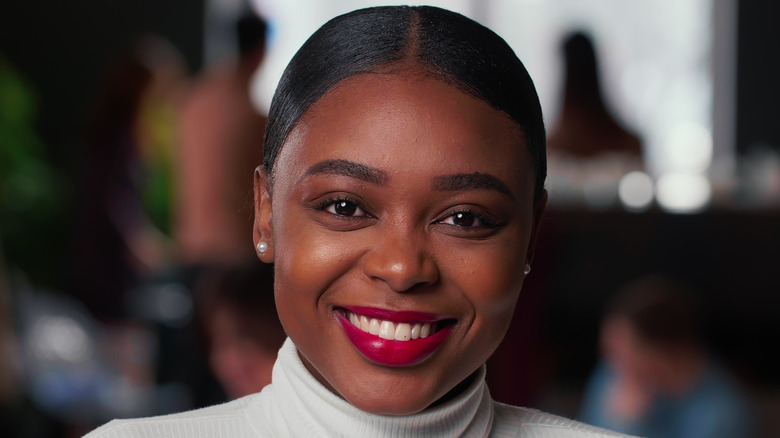 KeyStock/Shutterstock
After applying the lip liner, the easy part is picking the right shade of lipstick. The goal of the lip color is to bring as much attention to the lips as possible. While some might be intimidated by a bold lip, it is the perfect option for those with a smaller lip shape. Reds, bright pinks, and even purples are perfect for creating a nice pout for even the smallest lips. This is because it drags the focus to the lips, causing them to appear bigger than they are. If bright colors still feel a little risky, try shimmering lip glosses to create a similar effect.
Advertisement
For the best lip color, it's important to make sure to prep the lips beforehand. Try using a lip primer, conditioner, or lip scrub before applying the liner and lipstick. This creates a smooth base to apply the product, making it look its best.