Sporty Style Is Spring 2023's Most Steadfast Trend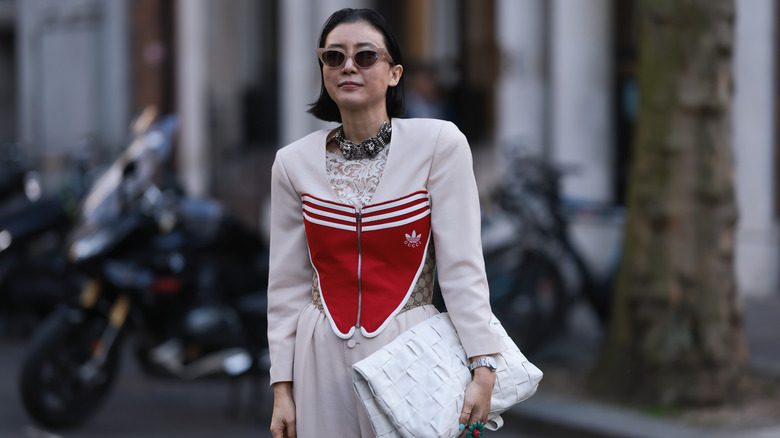 Jeremy Moeller/Getty Images
The 2022 Fifa World Cup may have ended in 2022, but it seems like everyone is still in a sports mood. One of the recent trends we've seen hit the fashion streets and runways is what has been termed as "sports style." Designer brands like Gucci have paired with sports brands like Adidas to combine style and sport. These collaborations have proven to be successful as others are looking to follow suit. While you don't need to be a professional athlete to rock this trend, you will need to pick up some sports gear to pull it off.
Advertisement
However, you don't need to buy a high-end collaboration to wear some sporty chic outfits. Knowing how to match sportswear pieces with your regular pieces will help add some edginess and casualness to your ensemble. Just like athleisure in its day, sportswear is shaping up to be the newest it-girl trend. Although a bit more challenging to style, sportswear is a more fun way of supporting your favorite (or not, we won't tell) team and making it look like a fashion statement.
Matching sports sets
It's sometimes not enough to just wear one sporty piece; you need to wear the whole outfit. Wearing matching sets is one of the easiest ways to take the plunge into a trend you aren't completely knowledgeable about. Tennis has recently become the focus for those looking to fuse sports and fashion. This is due to the fact that tennis has one of the easiest uniforms you can wear on an everyday basis. Whether it's a training or matchday set, simply add a pair of sneakers for the ultimate sports outfit.
Advertisement
Sports jerseys are a must
If you are a fan of a sports team, you already know the importance behind a sports jersey. The same statement is true when it comes to fashion. While jerseys make the outfit more sporty and chic, it also comes with its fair share of controversy; many believe that you shouldn't sport a jersey of a team you don't know or root for. Whether or not you believe in this statement, a classic sports jersey is always a stylish piece to wear with your other favorite street-style pieces.
Advertisement
Make it a statement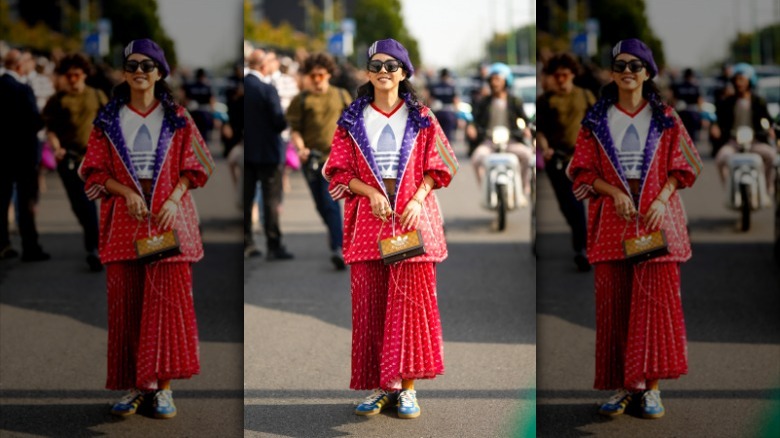 Edward Berthelot/Getty Images
Make your fashion statement by rocking a head-to-toe sporty outfit that can't be outdone. Recently, we've seen more sportswear in a variety of prints and bold colors, making them easier to wear as statement pieces. Pull out all the stops by opting for bright and bold instead of subtle and neutral.
Advertisement
Go for cozy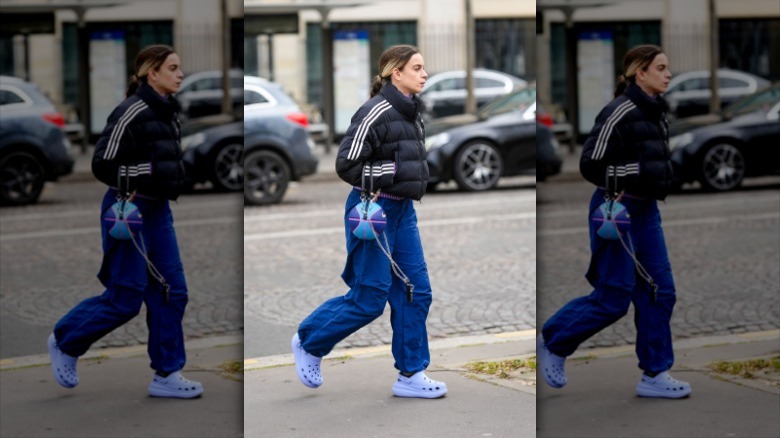 Edward Berthelot/Getty Images
Sportswear is all about being comfortable and flexible for the professional atheletes that typically wear them. Puffer jackets and coats are a big part of keeping athletes warm during the cold weather, so take advantage of this trend to keep warm during the chilly days. Other items like sweatbands and athletic shorts will keep you chic and fresh during the hotter days.
Advertisement
Make edgy more feminine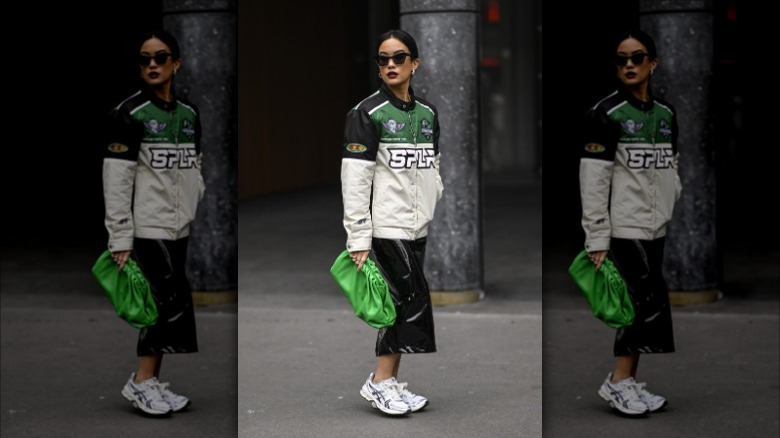 Daniel Zuchnik/Getty Images
Many are going to be wary of this trend because of the fact that sportswear can look too casual at times. While it's true that these pieces can make a stylish but casual everyday outfit, you can always make it more glam. Style your sport pieces with more feminine items like dresses or skirts to create a more dynamic style. Add an unexpected piece like heels or statement accessories to play up this contrast. Always combine masculine or edgy pieces with feminine designs for a stylish mixture.
Advertisement
Don't forget the classics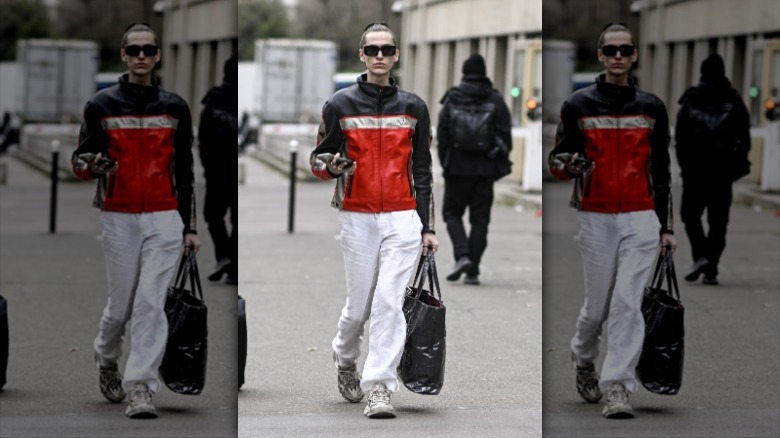 Daniel Zuchnik/Getty Images
There are certain pieces, besides sports jerseys, that are simply too classic to forget. Whenever you wear these vintage pieces along with modern clothing, you can create a statement look with little to no effort. One example is the iconic racing and biker jackets that exist in motorsports. These racing pieces have become part of fashion via their own trend. Motorcore was a previous trend that mixed in all the elements that make motorsports fashionable, and it's time to revive it. 
Advertisement