Knowing Your Skin Undertone Is Essential When Choosing A Copper Hair Color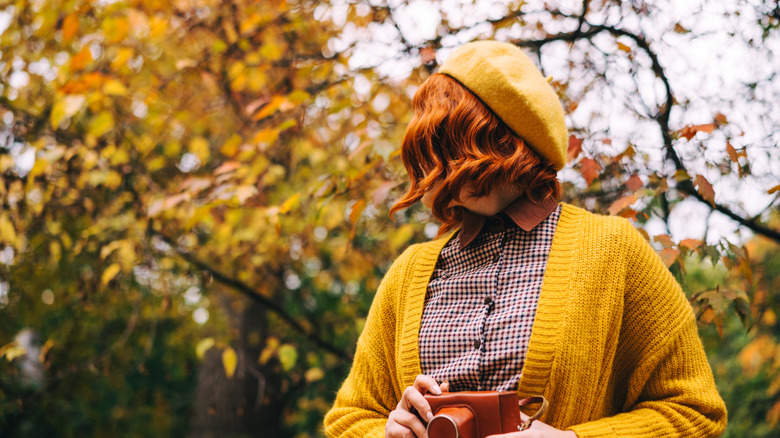 Svetlana Ivanova/Getty Images
There is nothing more fun than dyeing your hair a new color. From blond to blue, there is easily so much to choose from. However, something about copper hair always seems to stand out from the crowd. According to Hair.com, copper hair can be considered a less intense version of red hair. It usually has golden undertones to achieve a beautiful effect. Maybelline describes a person's undertone as the shade beneath the skin that affects your overall hue.
Advertisement
Believe it or not, you should figure out your skin's undertone to find the best colors for you. This affects makeup, clothes, and of course your hair. We have a range between cooler, neutral, and warm undertones that can show up on the skin.
While you might be looking to get in on the copper-colored hair trend at home, you might want to consider a professional colorist to get the best result. This is because a hairstylist will consider your undertone to get the best copper hair for you.
Undertone affects the dye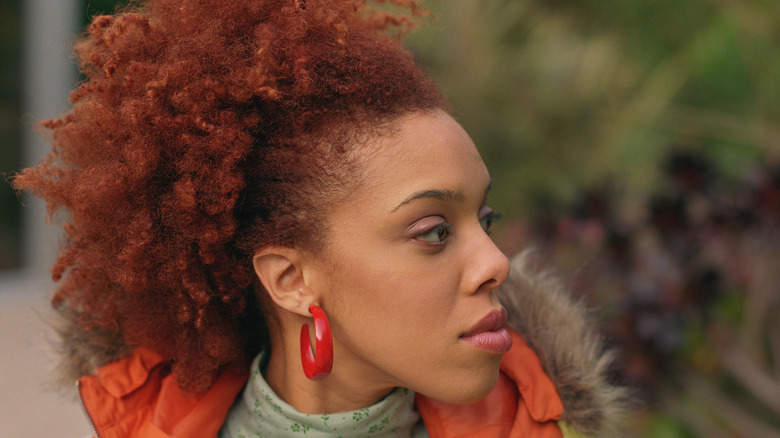 Jupiterimages/Getty Images
Anyone can have copper hair, regardless of skin tone. When choosing your colorist, it's best to have someone who is experienced with recognizing and working with undertones. This is because when we treat dyes like one-size-fits-all colors, we can end up choosing an unflattering shade that we'd hate to leave the salon with, let alone wear for the next eight weeks. Understanding your skin's undertone allows you to pick the best shade for you and bring out the coloring in your skin in the best way possible.
Advertisement
Matrix's global ambassador George Papanikolas explained to Bustle the best shade for every person: "Warm coppers and gingers are the most flattering for cool, [light] skin tones. Cooler coppers and auburns are most flattering on warm skin tones."
If you are one of the lucky ones and have a neutral skin tone, you can choose whatever color you like best, since both warm and cooler shades will work with your skin. 
Keeping copper hair looking healthy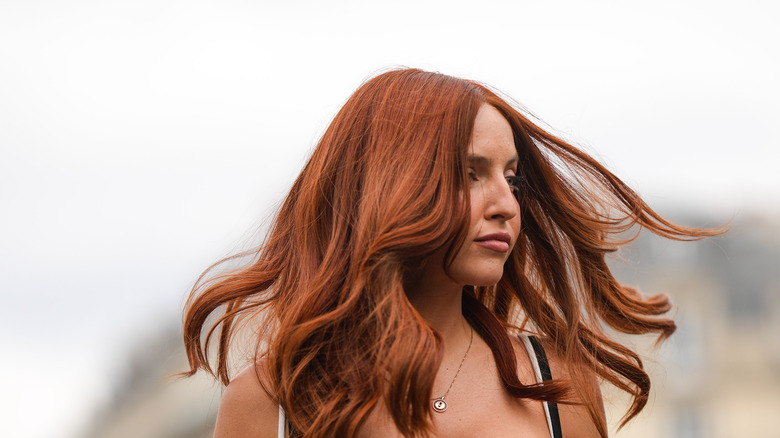 Edward Berthelot/Getty Images
Regardless of what tone of copper you choose, it will only look amazing if your hair is healthy. Before taking the step of dyeing your strands, always make sure they're in the condition to do so. To determine the health of the hair, focus on its appearance. According to Everyday Health, healthy hair should look shiny. It should not be easy to break and it should feel moisturized from the root to the tip.
Advertisement
Then you'll have to treat your hair with extra TLC to keep the color lasting as long as possible. "Treat your colored hair as you would a cashmere sweater," says creative colorist at Warren Tricomi Salon in New York City Beth Minardi (via Oprah Daily). "Avoid metal brushes and combs. Don't comb conditioner through the hair—use your separated fingers and rinse thoroughly. And, do not scrub your hair dry with your towel. Squeeze the moisture from the hair so that you are pressing water out." 
Keep in mind that more vibrant shades of copper will likely require more upkeep than you might be used to. Minardi recommends opting for "soft copper" and "auburn" shades or incorporating copper with a balayage style to reduce the frequency of salon visits. 
Advertisement