The Eyeliner Colors To Reach For If You Have Blue Eyes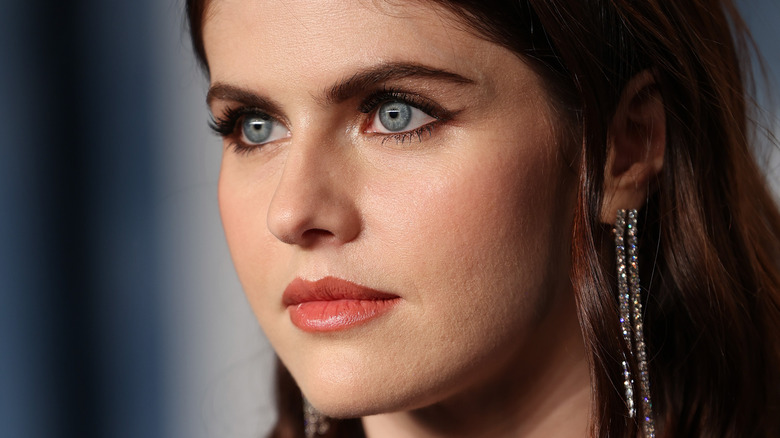 Cindy Ord/vf23/Getty Images
We may receive a commission on purchases made from links.
We already know how a classic black eyeliner will accentuate blue eyes, but why not up your makeup game and try out some bolder colors? On days when you really want to show off your blue eyes, choosing the right eyeliner color will take your look to the next level. There are certain colors that truly complement blue eyes, whether you have pale blue, baby blue, or a darker, electric shade. Some eyeliner tones — such as brown, copper, and even various shades of blue — will offer a stunning contrast to make your blue eyes appear even brighter.
Advertisement
If eyes are the windows to the soul, then eyeliners are the drapes that you can customize with different colors and styles. Eyeliner allows you to show off your beauty and express yourself, so don't be afraid to try out something new. No matter which side of the liquid versus pencil liner debate you're on, we're here to show you the best eyeliner colors for blue eyes. Feel free to add these to your makeup bag.  
Warm earth tones
A quick lesson on color theory can help you determine which colors look best for your blue eyes. When you look at the color wheel, colors on opposite sides from each other are complementary, offering a bold contrast between an eyeliner shade and your eye color. In this case, shades of orange and brown are on the opposite side of blue on the color wheel, making these earthy tones complementary to blue. Try a copper shade eyeliner to make your blue eyes appear even bluer, or you can go darker and try brown liners to accentuate the blue even further. We recommend Charlotte Tilbury's Eye Colour Magic Liner Duo in the shade "Copper Charge." This liner is double-sided, with shimmery copper on one end and matte russet brown on the other.
Advertisement
If you're feeling especially daring, yellow is another complementary color to blue that offers a striking contrast to bring out your eyes. You can go for a bright yellow or a toned-down, muted mustard — the choice is yours. Earth tones can be as versatile as you want them to be, and they'll have your eyes looking like the ocean.
Dark blues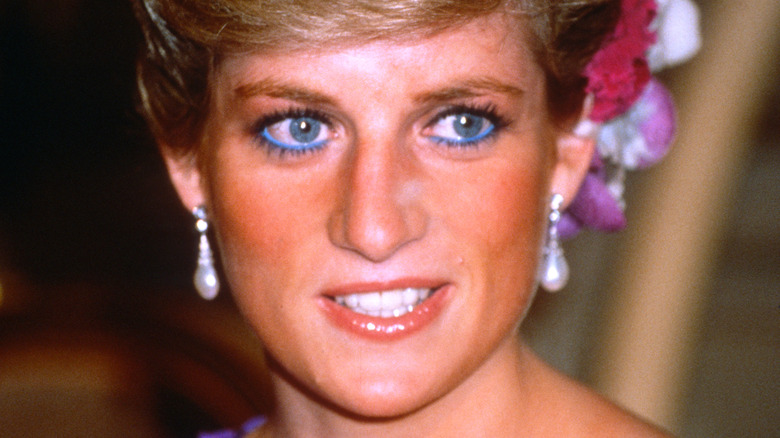 Anwar Hussein/Getty Images
You can always count on black to make your blue eyes pop, but using a dark blue eyeliner color will truly make you stand out. Just as wearing a touch of blue in an outfit brings out your eyes, blue eyeliner definitely does the same. Using a navy or royal blue that's a bit darker than your eye color will immediately brighten your eyes. "Sticking to this electric, vibrant color will allow the shades to play off each other," celebrity makeup artist Fiona Stiles explained to Glamour. 
Advertisement
Step out of your comfort zone and go for a blue waterline like Princess Diana, or maybe a winged blue eyeliner look to enhance both your eye shape and color. Try Stila's Stay All Day Waterproof Liquid Eye Liner in the "Midnight" shade. If you prefer pencil liners, we recommend Make Up For Ever's Aqua Resist Color Pencil Eyeliner in the "Deep Sea" shade.