Matte Lipstick Is Trending Again, And It's Better Than Ever
Vladimirfloyd/Getty Images
Matte lipsticks feel like the nostalgic lip product we all loved to hate in the mid-2000s. After all, liquid lipsticks were popularized by Instagram models, with Kylie Jenner spearheading the movement. They were an innovative take on matte bullet lipsticks, where they came in a tube and dried into an ultra-matte finish. Almost every makeup brand had its line of matte lipsticks, with many even accompanying it with matching lip liners. The trend was a big deal for almost half a decade, but its main customers had their complaints.
By the early 2020s, individuals became sick of the harsh matte lipsticks. With a new wave of clean girl aesthetics and lighter makeup, people began opting for glossy lips instead of their dryer counterparts. Therefore, many cosmetic companies began shifting their focus from classic matte lipstick to balms, glosses, or anything that gave a shiny pout. However, after three years, matte lipsticks seem to be making a comeback, and people are surprisingly loving them.
The problem with the old liquid lipstick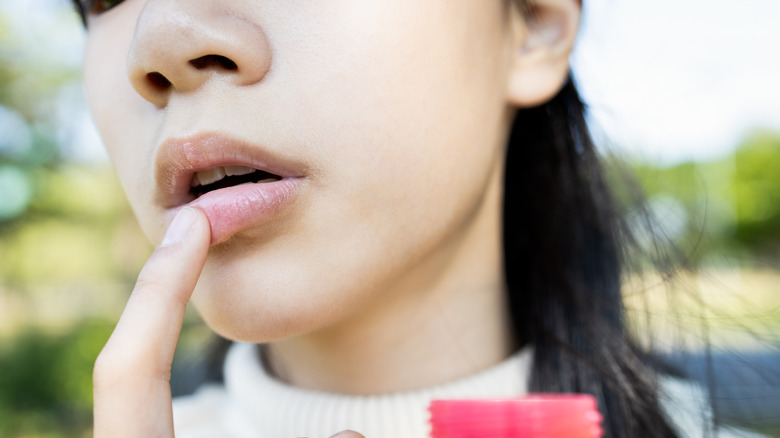 CGN089/Shutterstock
Even if you apply liquid lipstick like a pro, it could feel like a double edge sword. On one hand, we had so many options with these beautiful colors that looked amazing, especially when they were first applied. On the other hand, liquid lipsticks would soon begin to feel dry, often highlighting any cracks and fine lines in the lips. Dr. Shereene Idriss, a board-certified dermatologist, explained to Huda Beauty the reason for the issue. "Lip products like stains and matte lipsticks can dry out your lips over time because of their formulation. [Stains and mattes] are waxier, therefore, have fewer oils, which allows for a richer color on the lips, but less hydration," she told the publication.
At first, people just looked for tips to keep their lips moisturized when wearing matte lipstick, which would usually entail exfoliating the lips and then following up with a lip primer. Unfortunately, for some, the trick only temporarily helped the dryness issue, and eventually, people got tired and moved on to gloss.
The new and improved liquid lipstick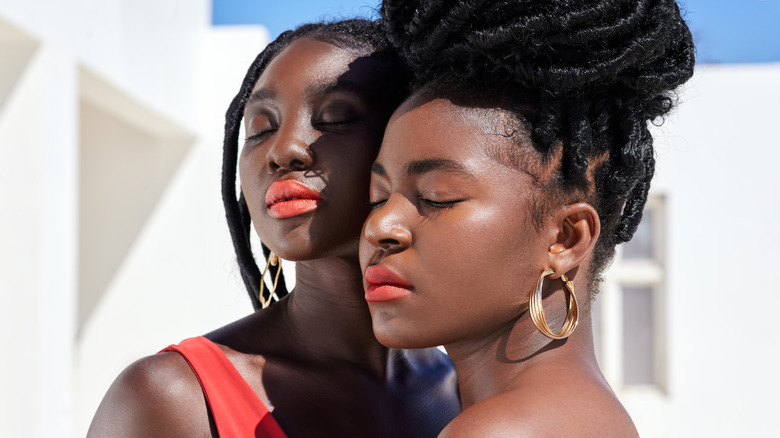 Peopleimages/Getty Images
Nowadays, companies seem to be listening to their customers and have begun creating a liquid lipstick that will sure to be a hit amongst makeup lovers. For example, companies, like Fenty Beauty and KVD, unveiled new liquid lipsticks that prioritize hydration and comfort like never before. KVD Beauty, in particular, called for using raspberry stem cells for its latest formula to add moisture to the lips. 
Fenty, on the other hand, has a new main ingredient, dimethicone. In other words, having a dimethicone base means that, unlike normal liquid lipsticks that have isododecane, we don't have to worry about the liquid lipstick sinking into our fine lines in the lips, according to cosmetic chemist Javon Ford via Instagram. This allows the matte lipstick to not only feel amazing but look almost spray painted on. This also means that it doesn't fully dry down leading to a risk of transferring. However, while the new generation of liquid lipsticks might not be as long-lasting as before, that might be what they need to make a comeback.