Rose-Colored Glasses: How The Flower Became The Official Symbol Of Spring 2023 Beauty & Fashion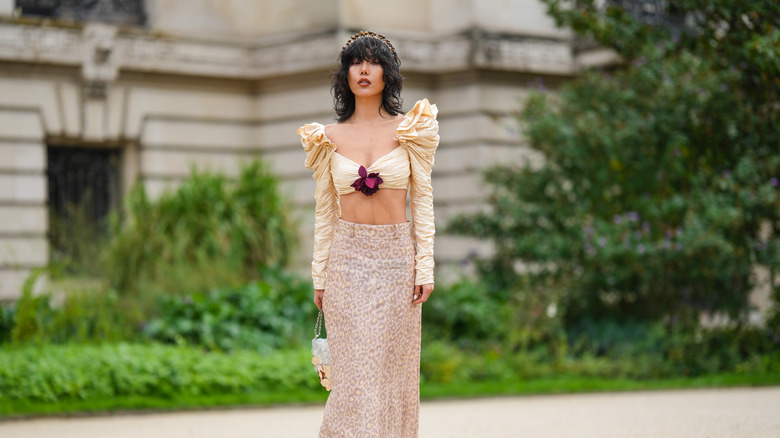 Edward Berthelot/Getty Images
Roses are more than just beautiful flowers that symbolize love and romance. Nowadays, roses are a sign of the latest spring trends that have taken the fashion and beauty industries by storm. Whether it's on your nails or neck, everyone seems to be a fan of this flower. While it's no secret that spring is the time for all things floral (as we've learned from Miranda Priestly), roses are becoming the new symbol of the season, beating out any other flower. Much of the popularity behind this trend has come from designers and fashion influencers alike, who have turned to the rose to bring in the spring season ahead of time. Designers like Christian Siriano and Jason Wu are some of the latest to embrace the trend and go all in on the flower.
While everyone enjoys a good passing trend, the intensity behind roses this season signifies that it's ready to become a seasonal trend we'll see for years to come. There's no doubt that as this trend progresses, more variations will come out. More than just another print, the rose and all of its iterations will be everywhere starting this season on social media. Until then, these classic ways of sporting the trend have helped elevate the rose from a Valentine's Day bonus to a spring fashion and beauty must-have.
Rose hair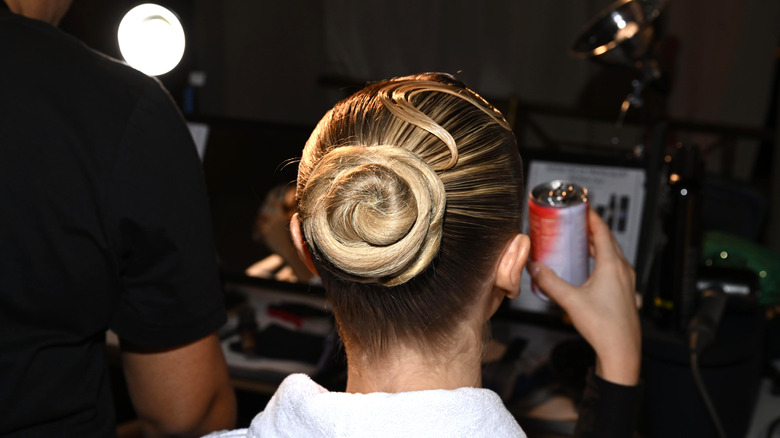 Dave Kotinsky/Getty Images
You know a trend is official when it reaches your hair. There are plenty of ways you can rock roses this spring, but perhaps the most elevated way is with a rose bun. This intricate detail is similar to that of a ballerina bun, except for its rose shape. Other ways you can include roses are with appliques tied into your hair or with the help of rose clips and headbands. Even if your braiding skill isn't at the level of a rose bun yet, there are other ways to turn your hair into a garden.
Rose fashion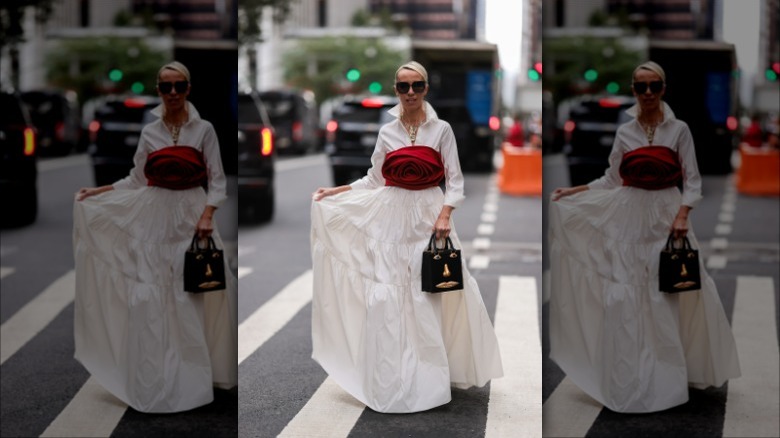 Jeremy Moeller/Getty Images
Perhaps the easiest way of applying this trend is through your fashion. Since roses became a style staple, there are more than a few ways to rock the flower on your clothing. If you truly want to embrace this trend, rocking head-to-toe roses is always an option. As bold as it may seem, rose floral prints are in full force this season, making it easier to sport a matching set in the print. For fans of subtle hints and details, perhaps a subtle statement rose detail is best to suit your style. While high fashion will always be a fan of the bold, there's no reason why you can't rock a few rose appliques or a rose brooch on your t-shirt.
Rose necklaces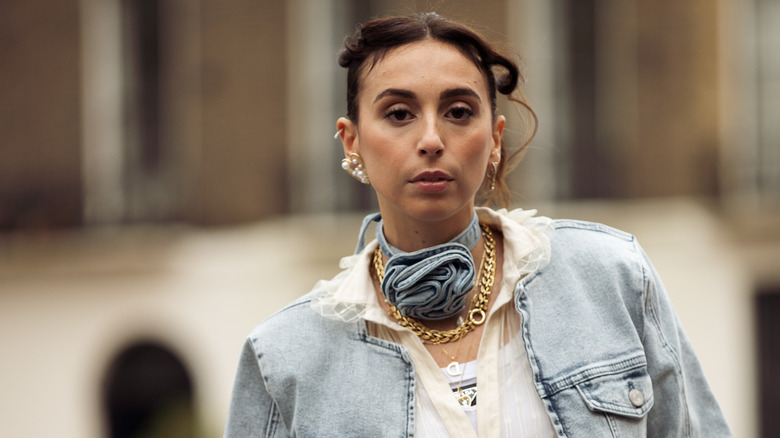 Raimonda Kulikauskiene/Getty Images
Rose necklaces have been exploding in popularity this season, and it isn't exactly what you would expect. While a cute silver or gold necklace with the outline of a rose is fine, this season brought back an old favorite. Chokers have gotten a rosey twist this season as more are turning to these floral accessories to get their rose fix. While the choker is a 90s fad, the rose choker is a modern way of rocking this retro accessory. Whether it's a dainty rosebud or a voluminous rose, this choker is anything but a passing trend.
3D roses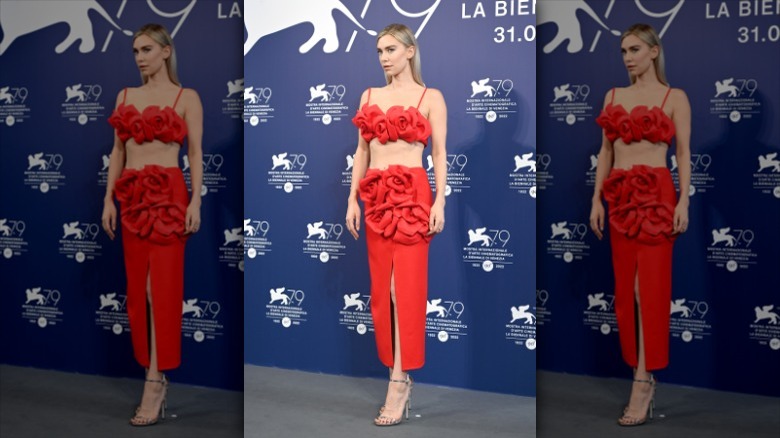 Kate Green/Getty Images
Everyone knows that a rose print is a classic and easy way of rocking something floral. However, this spring season is anything but simple. More brands and designers are turning their backs on rose prints and embracing 3D rose appliques. Whether it's a few roses here and there or dresses filled with 3D roses, adding these appliques can turn any outfit into a moving garden. Adding a 3D applique will not only make a statement but create an iconic look, no matter where you're going.
Rose shoes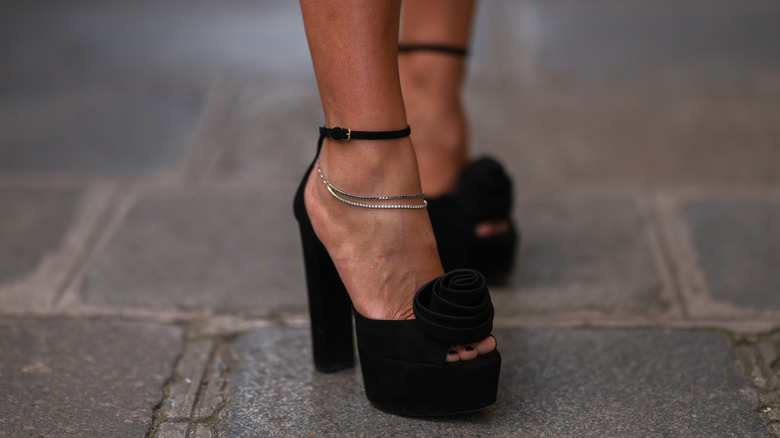 Jeremy Moeller/Getty Images
Since there's no stopping the rose trend, why not introduce them into your footwear? When adding a statement piece to your shoes seems too haute couture, there are subtle ways you can rock this piece in your everyday life. Adding a simple rose to your shoes is the perfect subtle way of making this trend part of any closet. If wearing it on your hair or clothing seems like too much, try adding a few roses to your shoes to still take part in the trend without completely giving in to it.
Rose and rose-shaped bags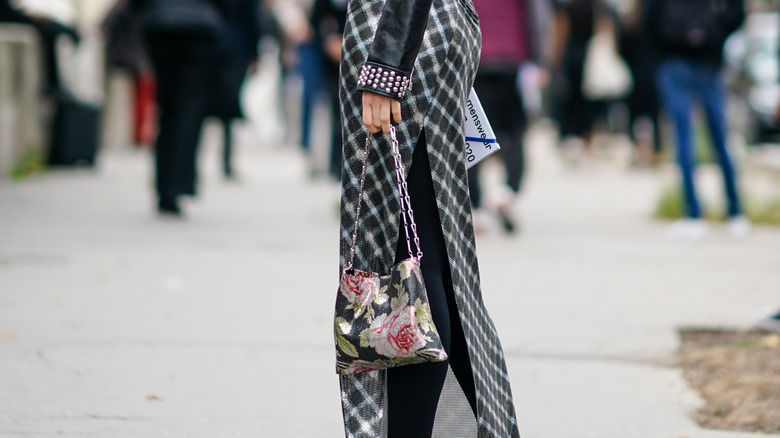 Edward Berthelot/Getty Images
A rose bag is always a great way of introducing this trend without feeling too out of the box. Another piece that seems to be rising in popularity is rose-shaped bags. Whether it's a crossbody or clutch, these statement accessories are adding whimsy and fun to your spring looks without feeling like you're wearing a costume. Although a rose-shaped bag might not be a timeless classic, it's still a great way of having some fun with fashion.
Rose manicures
No trend is complete without a matching manicure. Like with your clothing there are two main ways to sport this rose nails this season. The boldest way of wearing it is by adding 3D roses onto your acrylic or gel nails. Anytime you add a 3D detail to your nails, you're bound to make a statement. Considering this trend will last all season long, you can bet that your nails will still be on-trend by the time you need to replace them. On the other hand, you can also opt for painted roses on your manicure for a more lowkey way of showing your love of the flower.