Fielding Season Is Cuffing Season's Total Opposite (& We're Here For It)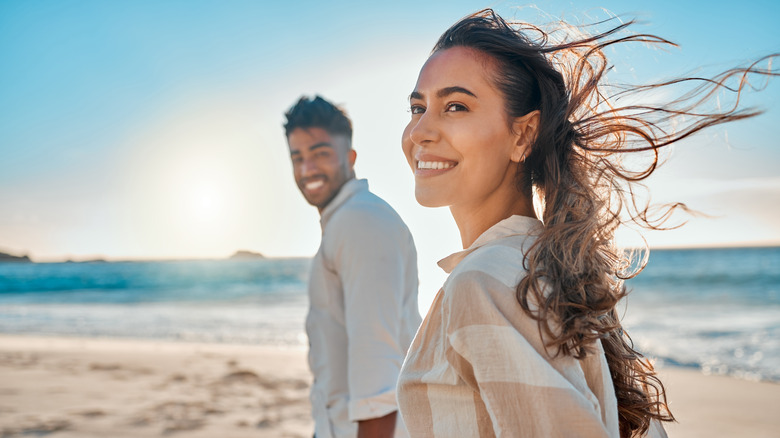 Peopleimages/Getty Images
Cuffing season has become almost as synonymous with winter as hot cocoa and holiday light displays, at least among those who are looking for love. In essence, the term describes the tendency for singles to lock in a significant other just in time for the cold weather months. Then, they have someone to cozy up with by the fireplace or invite as their plus-one to holiday festivities.
Advertisement
However, these "cuffed" couples rarely last beyond Valentine's Day and tend to go their separate ways once the days get longer and the temperatures start rising. But that doesn't mean romance is limited to winter — summer ushers in fielding season, cuffing season's easygoing, warm-weather counterpart, which happens to be a perfect fit for those feral girl summer vibes.
Before you change into your flip-flops and jet off on vacation, here's what you should know about fielding season and how to make it work for you.
Fielding season is all about playing the field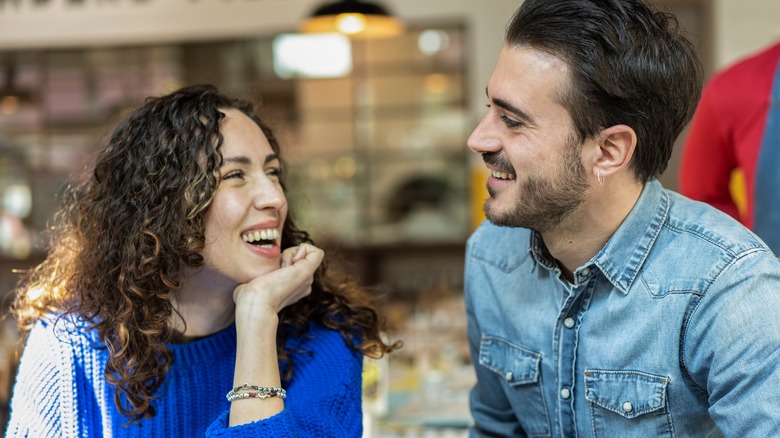 Davide Zanin Photography/Shutterstock
While you might have settled in with just one suitor during cuffing season, fielding season embraces variety and low commitment. According to Urban Dictionary, fielding season is the period between late May and early September when daters choose to "play the field" and explore their options. Rather than searching for the One, the point of fielding season is to have fun and savor the moment with whoever happens to catch your eye then and there.
Advertisement
Unlike during cuffing season, there's no pressure to attend family functions together or ring in major holidays side by side in the summer. And once the season winds down, it's totally acceptable to let go of your vacay fling before heading into winter hibernation mode.
These seasonal dating patterns make sense from a scientific standpoint, according to Talkspace. Greater exposure to sunlight boosts feel-good hormones, making summertime flings especially appealing. FOMO, too, can play a role. Dating expert Meredith Golden explained to Elite Daily, "People start socializing more when the sun comes out after a long and cold winter. As more opportunities for dating naturally present, the mentality to not miss an opportunity increases as the number of suitors increase."
Advertisement
How to make the most of fielding season flings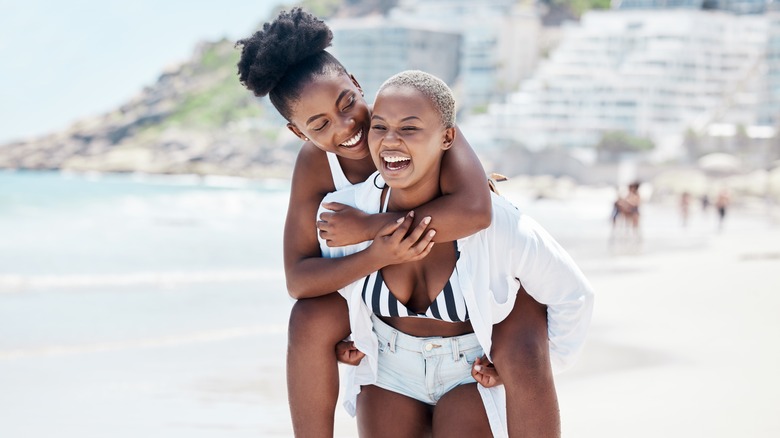 PeopleImages.com - Yuri A/Shutterstock
As fielding season heats up, decide if you want to partake and play the field. It's okay if you don't, but do keep in mind that those dating app matches and singles at the bar might only be looking for casual fun, especially in late spring and summer. Be clear about what you want, and keep your standards high.
Advertisement
Surprisingly, the same advice applies even if you're fully embracing fielding season. Have an intention in mind when mixing and mingling. Are you trying to learn more about what you want in a future partner? Do you just want to be more social this summer? Or are you purely in it for the "Sex and the City"-worthy hookups? Be aware of what you're hoping to get out of fielding season, and communicate these needs to your dates.
To avoid getting sucked into a situationship, maintain some personal space and boundaries. As licensed psychologist and author Dr. Chloe Carmichael, Ph.D., shared with Women's Health, "When you relive great dates or fantasize about a future with this person, your brain actually experiences that as if it were really happening." If you're not looking to settle down just yet, maintain perspective and don't get too caught up in someone's potential.
Advertisement