The 10 Worst CMT Music Awards 2023 Looks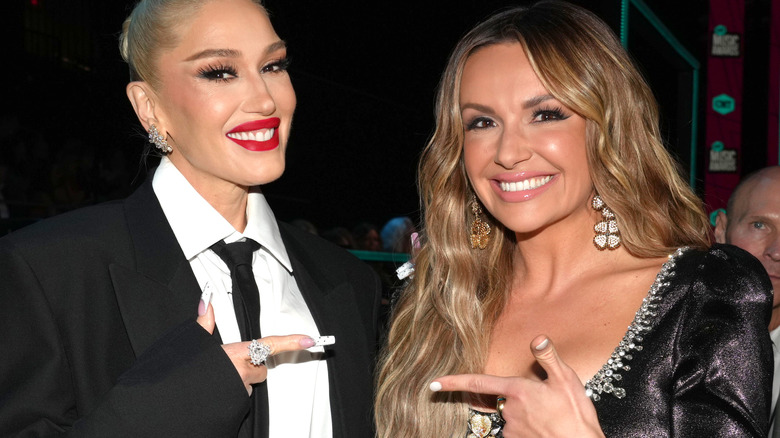 Jeff Kravitz/Getty Images
Awards shows are an opportunity to call out, officially recognize, and celebrate those who have helped shape pop culture over the past year with their contributions to music, television, or film. But let's be real: They're also an opportunity to see who's wearing what, who's dating who, and engage in a little light gossip. The CMT Music Awards are certainly no exception. In fact — to the contrary — they tend to be a little more free-spirited fashion-wise than more serious ceremonies like the Oscars.
Advertisement
Unfortunately, more freedom to push the envelope tends to mean more fashion missteps. While you may miss every shot you don't take, you also have to risk a little embarrassment when you decide to go big rather than go home. A few country stars swung for the fences this year and ended up hitting a bit of a foul. Here is our list of the top 10 worst looks at the 2023 CMT Music Awards.
Kelsea Ballerini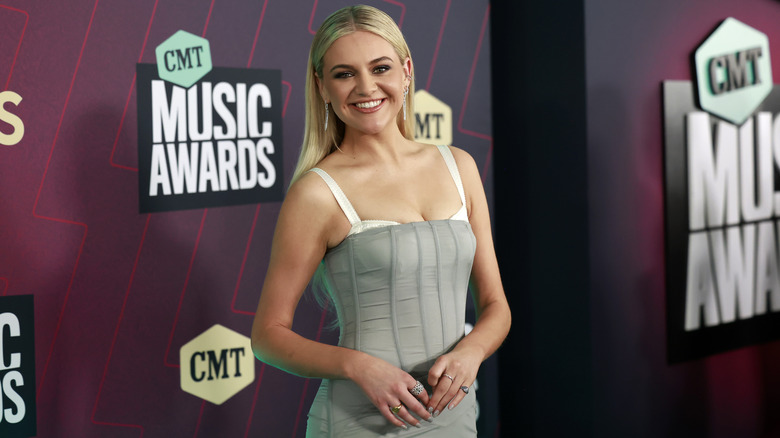 Emma Mcintyre/Getty Images
Kelsea Ballerini took a big risk at the CMT Music Awards by combining a sage green strapless dress with a bright white, old-fashioned full-coverage brassiere. While this was surely an attempt at cutting-edge fashion, it ended up looking more like she ran out in the middle of a dress fitting and forgot to switch out her comfy bra for a strapless one. 
Advertisement
Priscilla Block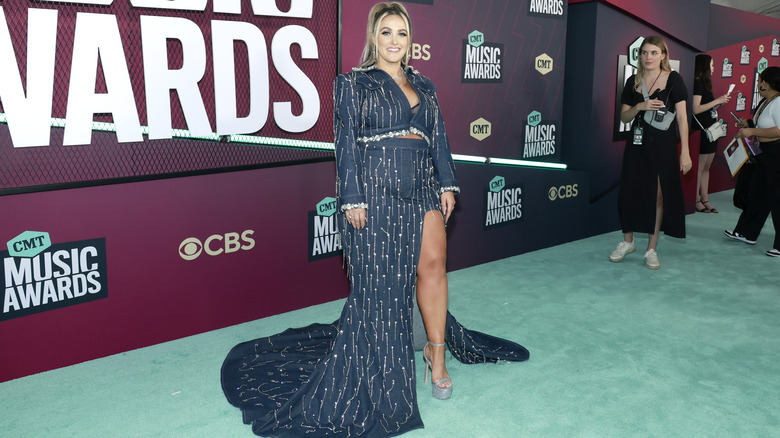 Emma Mcintyre/Getty Images
It's not exactly shocking for denim to have a moment at an awards ceremony celebrating country music. Even with that fact considered, Priscilla Block's head-to-toe floor-length denim ensemble just didn't know when to quit. Between the bling, the length, the cropped jacket, the faux fly, and the peek-a-boo bra, it was just a bit too much.  
Advertisement
Avery Anna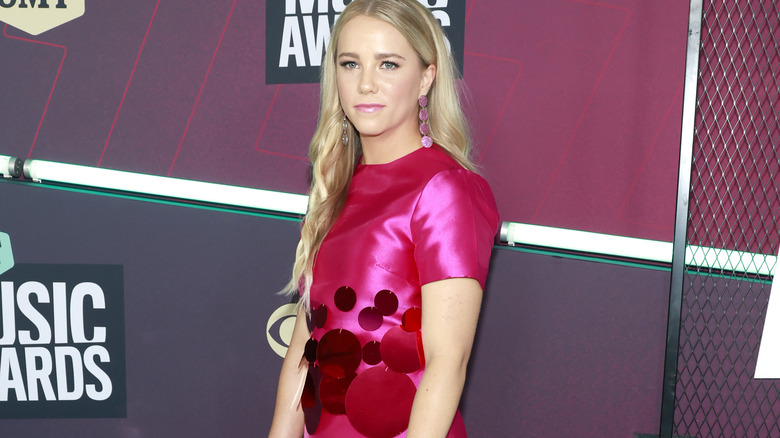 Emma Mcintyre/Getty Images
The CMT Music Awards may be known as a more down-home affair than other ceremonies, but that doesn't mean the dresses need to look homemade. Avery Anna's pink frock with giant sequins looked more like a craft day gone wrong than a designer gown fit for an awards show. 
Advertisement
MacKenzie Porter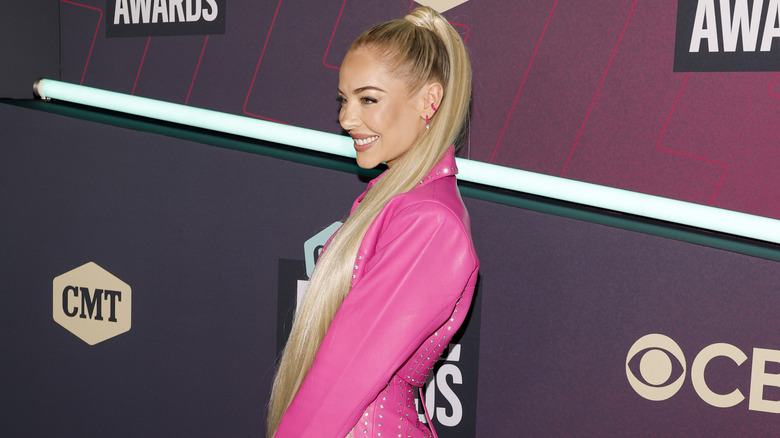 Jason Kempin/Getty Images
If the only outfit you saw from the 2023 CMT Music Awards was MacKenzie Porter's, you might come away under the impression that the ceremony was held inside the Barbie Dreamhouse. The bright pink leather number paired with a high blond ponytail made comparisons to the famous fashion doll literally unavoidable. 
Advertisement
Lainey Wilson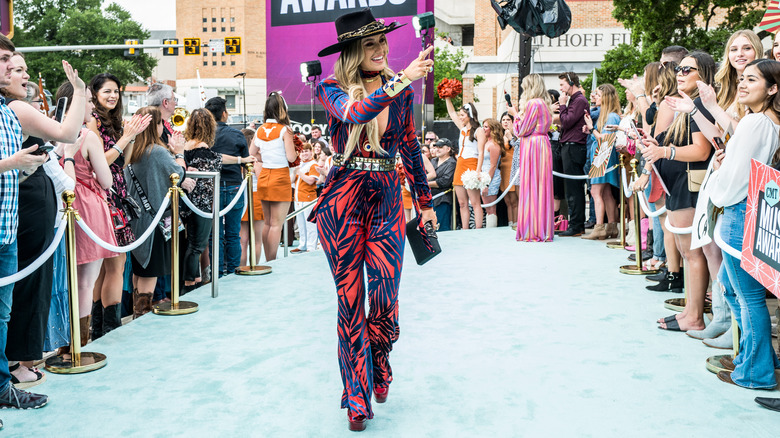 John Shearer/Getty Images
Lainey Wilson's palm frond-printed bell-bottomed look on the 2023 CMT Music Award's red carpet was, unfortunately, more reminiscent of drapes than high fashion. From the high-contrast blue and red color combination to the dated pattern and the leopard-printed accented hat, the ensemble was a very loud and very unfortunate miss. 
Advertisement
Carly Pearce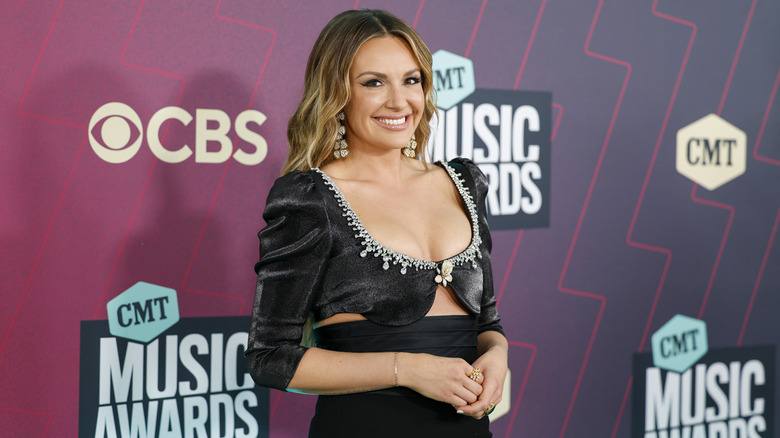 Jason Kempin/Getty Images
It's not uncommon for the red carpet at any awards show to inspire attempts at sex appeal. Carly Pearce's attempt, however, seemed a little misguided. Her underwire top was a strange combination of matronly and sexy, but was just ill-fitting enough to make it more awkward than attractive. 
Advertisement
Gwen Stefani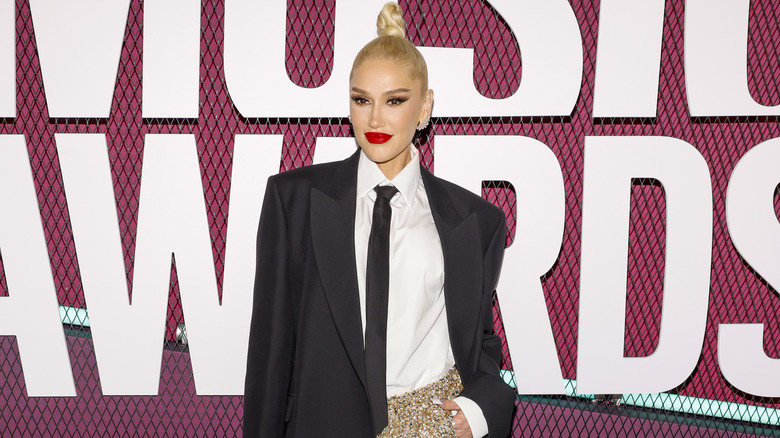 Jason Kempin/Getty Images
Gwen Stefani is not only a music and fashion legend but an all-around pop culture powerhouse. Her attempt at gender-bending on the CMT Music Awards red carpet, however, missed the mark. It's hard to find anything that ties the suit jacket and tie together with the sequined skirt, feathered boots, and dramatic top knot. 
Advertisement
Dixie D'Amelio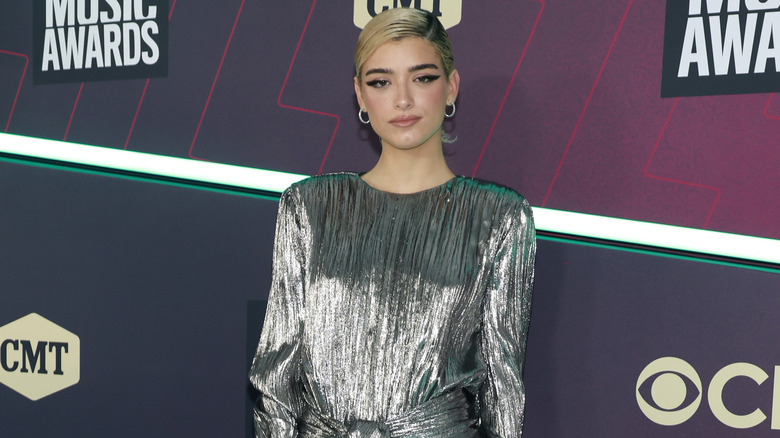 Emma Mcintyre/Getty Images
Not every dress on the red carpet is designed to show as much skin as possible, and we're totally here for it. Dixie D'Amelio's stab at a more modest look was a little on the heavy-handed side, though. The dress resembled a shinier rendition of an ensemble you'd expect to find at a funeral rather than a fashion-forward pop culture event. 
Advertisement
Jennifer Landon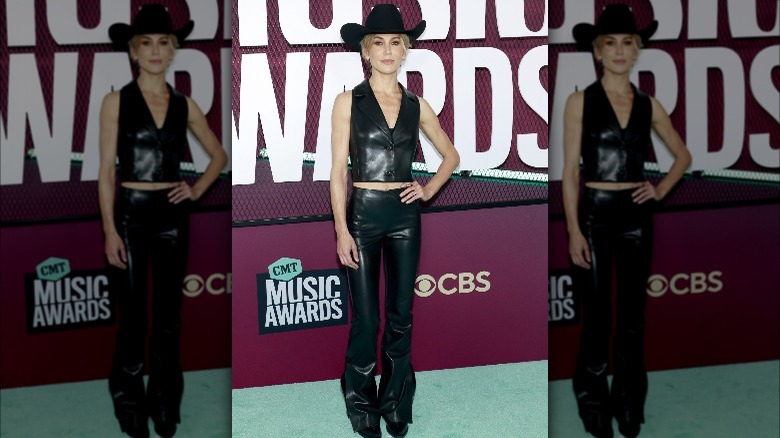 Emma Mcintyre/Getty
Jennifer Landon's CMT Music Awards look certainly screamed country. The black leather vest, hat, and pants crossed the line a bit between country fashion and actual cowhand. The length of the pants also swallowed her legs in a pretty unflattering way. What a shame for this beauty. 
Advertisement
Shania Twain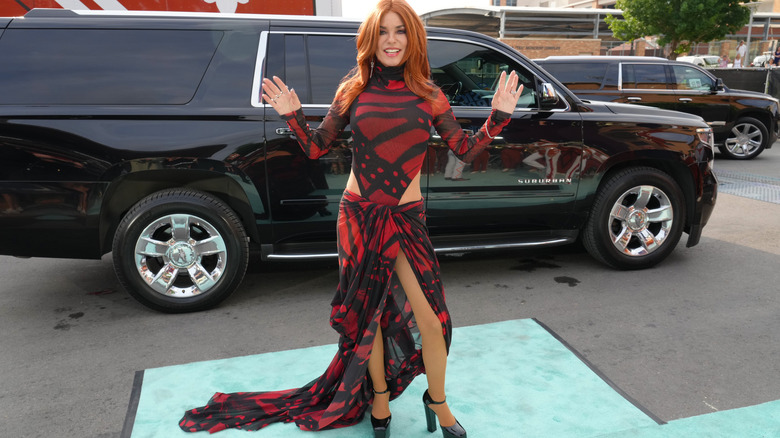 Jeff Kravitz/Getty Images
Shania Twain is an absolute country music goddess. When it comes to music, she can basically do no wrong. When it comes to fashion, however, the 2023 CMT Music Awards red carpet proved that she's just as capable of messing up as the rest of us. Her black and red cutout dress was reminiscent of a character in an early 2000s vampire-themed video game. The extra warm-toned pantyhose weren't exactly a help. Of course, her faux pas only makes her more relatable. 
Advertisement