Should Your Eyebrows Match Your Hair Shade Or Be A Little Bit Different?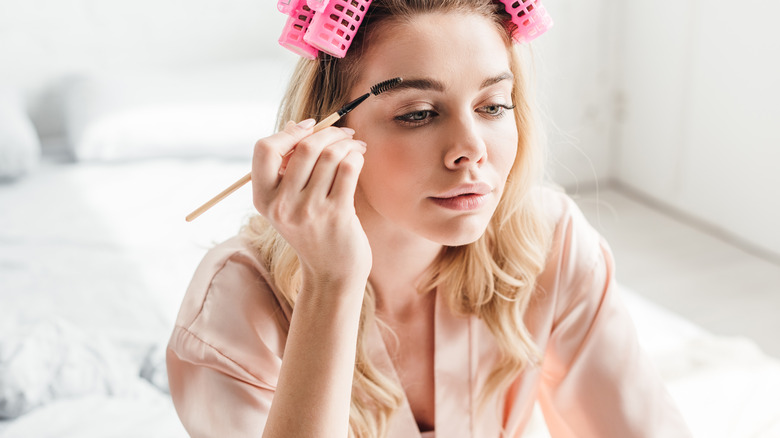 Lightfieldstudios/Getty Images
We all know that everyone seems to be obsessed with eyebrows in 2023. After all, even the notorious, heavily-fan-fueled drama surrounding Selena Gomez, Kylie Jenner, and Hailey Bieber all started over eyebrows, as there are numerous videos about the controversy on TikTok. But celebrity drama aside, 2023's trendiest eyebrow looks are primarily about embracing whatever looks best on your face, whether that be super skinny brows or big, thick brows.
Advertisement
Moreover, people nowadays have significantly more eyebrow-related options to explore than they did in the past. While plucking was everything in the early 2000s, many people in today's world have also been exploring nanoblading and microblading to fill in their brows. But what about your eyebrow color? It can be challenging to decide what hue your eyebrows should be, especially if you color your hair, but you shouldn't overthink it. Like eyebrow shape and thickness, the best color for brows depends on each individual's face.
Your eyebrows should be whatever shade you're comfortable with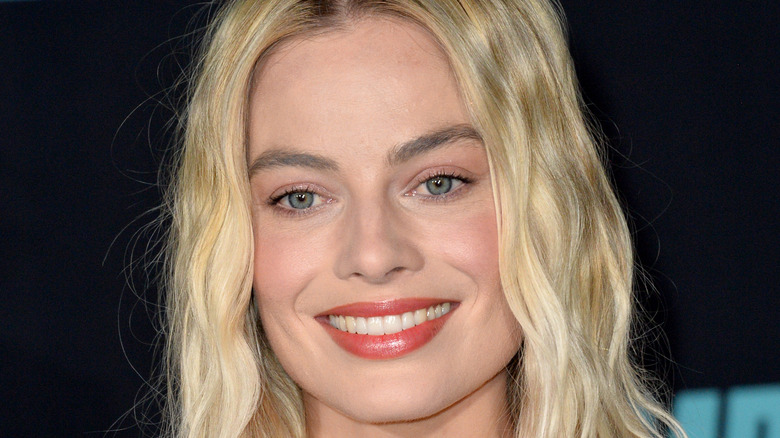 Featureflash Photo Agency/Shutterstock
You might be surprised to hear this, but there's no right or wrong eyebrow color for anyone. The "right" color for your eyebrows depends on the look that you're going for and the vibe that you want to exude. For instance, if you don't color your hair and like sticking to a natural, genuine look, don't dye your eyebrows; it's as simple as that! Therefore, if you're content with your authentic hair and eyebrow color, just keep it as is, as you'd likely get overwhelmed by the results if you were to try a different eyebrow shade. On the other hand, if you color your hair and prefer a monochromatic look, you might want to dye your eyebrows to match your current hair color. However, leaving your eyebrows natural with a new hair color can provide alluring contrast.
Advertisement
There's nothing wrong with having eyebrows in a shade that doesn't match your hair; the contrast can even make you appear more intriguing. For example, light hair and dark eyebrows are famously sexy; @user643907320 posted a video on TikTok claiming, "Guys are literally obsessed with girls with light hair and dark eyebrows," and proved the claim accurate by showing pictures of some ultra-famous celebrities such as Margot Robbie and Kim Kardashian. Furthermore, @bonitabbyy posted a video on TikTok showing off a beautiful combo of super dark hair and lighter eyebrows, and impressed viewers commented, "she's glowing" and "Soo pretty."
Now's the time to go bold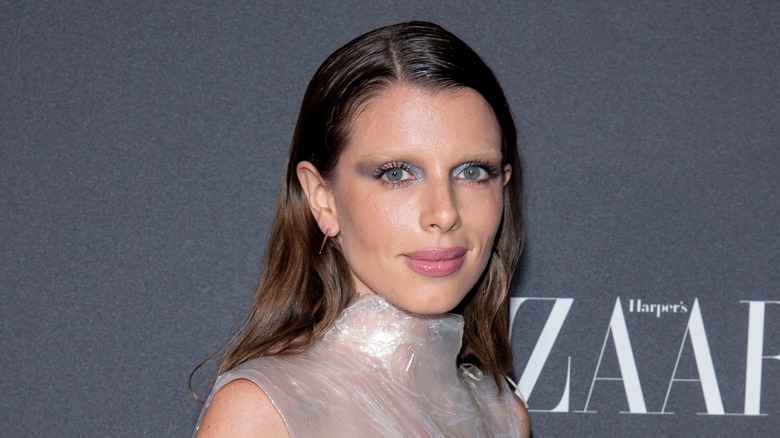 Ron Adar/Shutterstock
Whether or not you dye your hair, you shouldn't be afraid to try a daring new eyebrow hue if you're interested in doing so; trendy people are exploring intense eyebrow shades in the 2020s. For instance, bleached brows have been super popular. Thanks to famous actresses and models, including Julia Fox and Kendall Jenner, bleached brows have trickled down into the real world, and we see them everywhere. The dauntless look even has its own TikTok filter, as many beauty enthusiasts have been posting videos with the filter to see how they'd look with bleached eyebrows. If you're curious about bleached eyebrows, try the TikTok filter, but don't base your final decision strictly on the filter, as social media filters can be famously misleading. Anyone considering bleaching their brows should ask themselves if they genuinely want it; it can be stunning, but drastic.
Advertisement
Moreover, some people even dye their brows unconventional hues, and if that's something you know you want to do, why not go for it? There are around 1,800 posts under #dyedeyebrows on Instagram at the time of writing, as many people enjoy coloring their eyebrows. Whether you already dye your hair non-traditional hues and want your brows to match, or you just want to add a fun pop of color to your look by dyeing your eyebrows pink, purple, green, or blue, 2023 is a great year to explore.