H&M Is Finally Expanding Its Plus-Size Range - Here's What You Need To Know
The world's second-largest international clothing retailer in the world, H&M, has announced its plans to expand its size range and to prioritize a higher level of visibility of plus-size models and collections. The fast-fashion giant has paired up with iconic plus-size model and fat acceptance activist, Tess Holliday. Holliday is working as a consultant for the brand, using her professional skills and personal experiences with fashion to lead the way toward size inclusivity.
Advertisement
While H&M's changes might not be the full overhaul many consumers who are seeking plus-size fashions are waiting for, it's certainly a step in the right direction. During an era where the industry is headed back towards the dangerously thin ideals of the 1990s, investing in a plus-size expansion at all right now is a risky and admirable move. Here's what you need to know about what the brand has in store for its latest expansion. 
Expanded sizing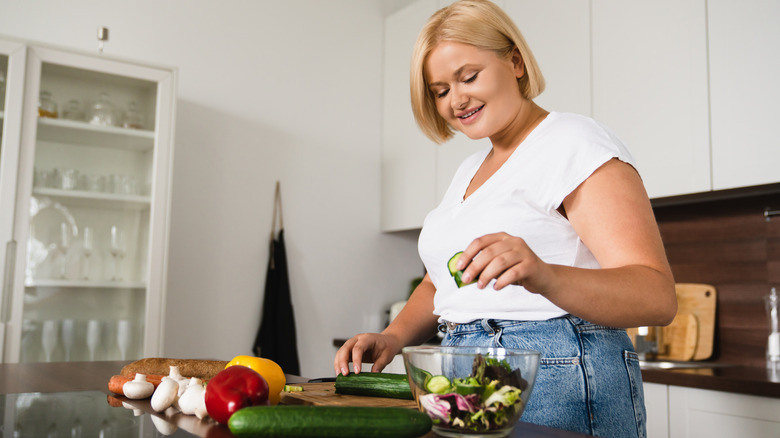 Inside Creative House/Getty Images
Currently, H&M carries sizes up to XL in stores and up to 2X online, as a part of its relatively small plus-size collection. In order to access this exclusively plus-size line, customers must search the website for an elusive bottom-of-the-list link to the online-only plus-size department. This type of treatment of plus size fashion by the brand can make and likely has already made many larger customers feel frustrated and ignored by the retailer.
Advertisement
After the new changes guided by Tess Holliday take effect, sizes up to 2X will be available in-store across the board. The online plus-size collection will expand to include sizes 3X and 4X and the link to find these items is now front and center at the top of the website's menu. There will be no price increase for these larger sizes either. While this all might feel a little underwhelming to some, when you consider the fact that major industry players like Old Navy are scaling back on extended size ranges, its significance becomes clearer. 
Plus-size visibility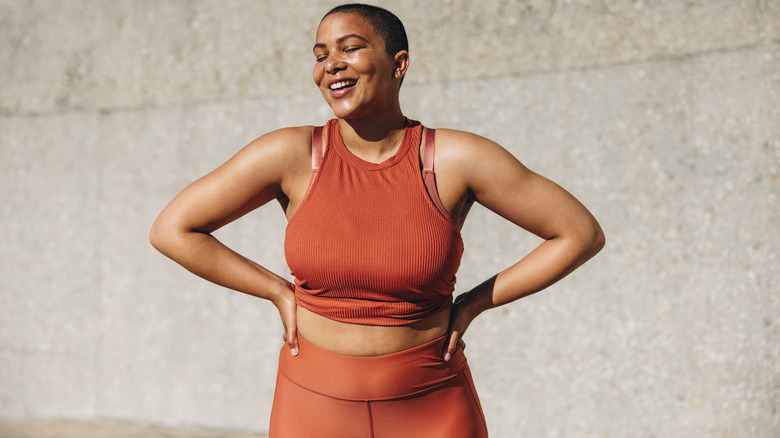 Jacob Lund/Shutterstock
Offering larger sizes in stores and online is one thing. Adding plus size visibility to marketing in a way that isn't just for show is quite another. Quietly adding an expanded plus-size section while continuing to promote clothing using only models who can fit into the smallest size selections available sends the message that larger bodies should be hidden away and kept quiet.
Advertisement
As a response to public outcry, many brands opt to include one token plus-size model in their promotional materials instead of an all-thin cast of models. This approach might land even worse with plus-size consumers as it screams of performativity or even outright manipulation for profit. Along with its expanded sizes, H&M has committed to representing the plus size consumer by incorporating a variety of plus-size models into its imaging both online, in-store, and in its advertising efforts. It may not be a dream overhaul, but its progress worth keeping an eye on, if you're a size-conscious shopper.