Playful Tailoring Is Summer's Most Polished Trend. Our Tips For Pulling It Off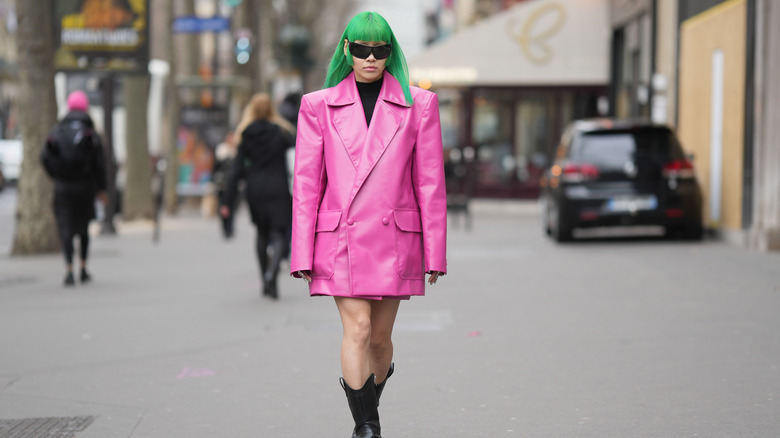 Edward Berthelot/Getty Images
If you would've asked someone years ago about wearing suits during the summer, you probably would've been subjected to many stares. However, as we've seen in recent times, tailored pieces are some of the easiest ways to get a chic and elegant look. And although we are used to seeing tailored pieces like blazers and pants as some of the must-haves for the fall and winter seasons, they're now becoming one of the most anticipated trends for the summer season, also. While this doesn't mean that wearing a wool blazer and pants in the summer is ideal, it does mean it's time to get creative with how we approach tailored pieces during warmer months.
Advertisement
The key to wearing these tailored pieces during the summer is to choose options that are made of light fabrics and allows air to still flow. You'll also want to look for bright pieces in lighter hues that will create the ideal summer color palette.
With a bit of smart layering, you can take your tailored pants and suit vests straight into the summer with you. Give your summer wardrobe a dash of modern sophistication with the addition of these lively structured pieces that'll have you looking polished and put together.
Linen tailored pieces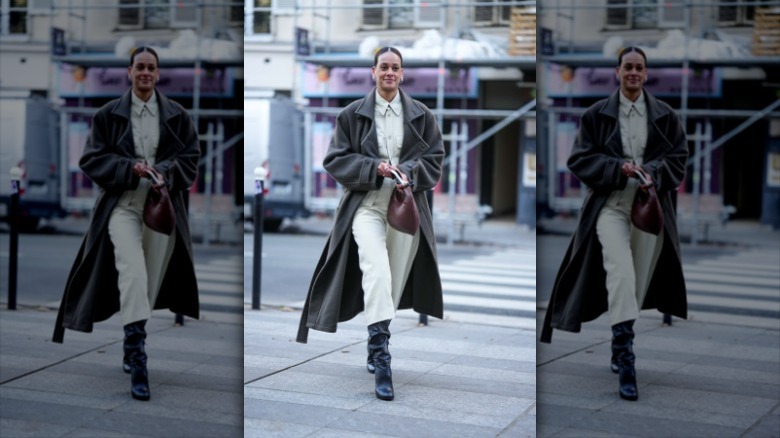 Edward Berthelot/Getty Images
Picking the right fabric for your summer tailoring can be tricky. While most of your fall and winter pieces are likely made out of a thicker fabric like wool, the summer is all about linen. A linen fabric will not only still give you the luxurious but structured feel you're going for, but the thinner fabric will help keep you cool in the heat by giving you some breathability. Other fabrics, like cotton, offer a similar feel, but won't give you the same sturdiness as linen.
Advertisement
Printed tailored pieces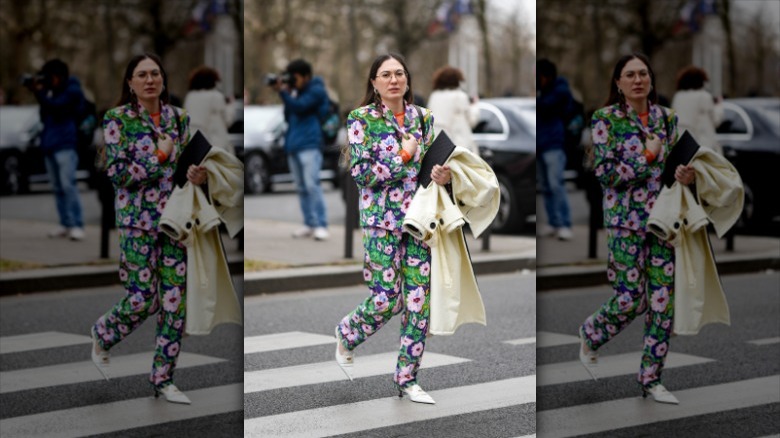 Edward Berthelot/Getty Images
While it's always fun to play with a variety of colors, you can't beat the playfulness of a print. Printed tailored pieces can be hard to come by, making them even more unique and creative. While certain prints can be reminiscent of the fall and winter seasons, most can perfectly be worn during the summer season. Matching sets with floral prints are a flawless way of bringing these polished items into the warmer months. Go for a matching set or mix and match different prints. Either way, your printed pieces are bound to make a refreshing statement.
Advertisement
Vests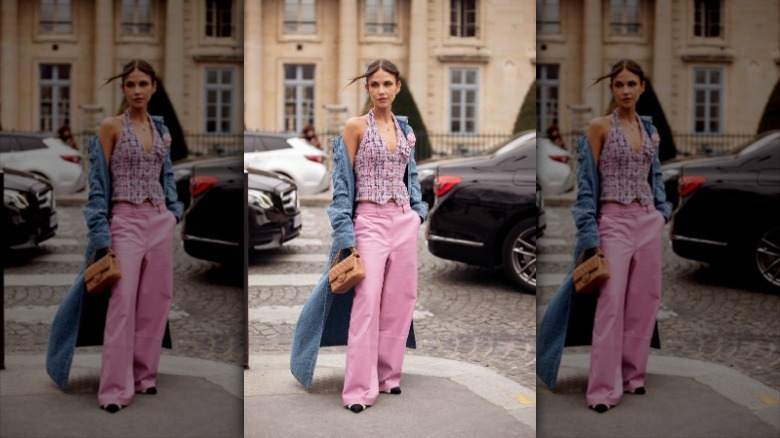 Raimonda Kulikauskiene/Getty Images
Wearing a blazer with long sleeves isn't always possible or ideal in the summer heat. The best solution for this type of issue is a vest. While vests are mainly used as a layering piece, anything goes in the summertime. Wear your vest on its own to continue with the refined style trend, even when the sun is shining bright. The vest is a flexible clothing item as it can work flawlessly with a plain t-shirt underneath or as a top on its own.
Advertisement
Light-colored items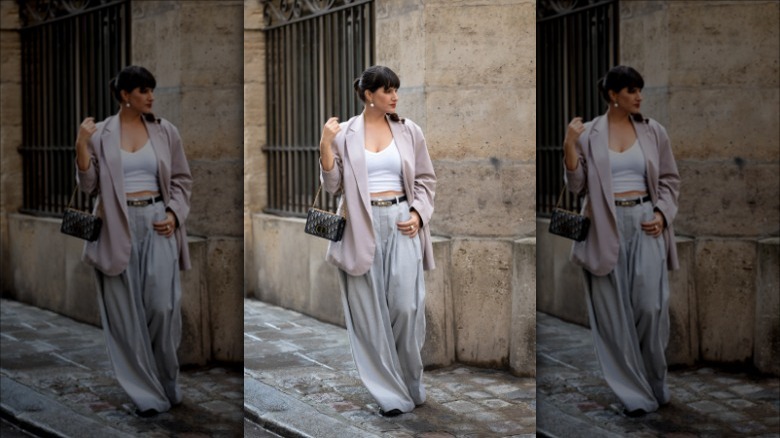 Edward Berthelot/Getty Images
Prints are fun, but solid colors are the easiest way to transition through seasons. If bold and neon isn't your style, adding light shades or pastels is the perfect way to take your tailored pieces into the summer season. Lighter-colored pieces won't trap as much heat as darker hues, making them ideal for warmer months. These softer hues will also brighten up your wardrobe and give you a fresher color palette for the season.
Advertisement
Cropped bottoms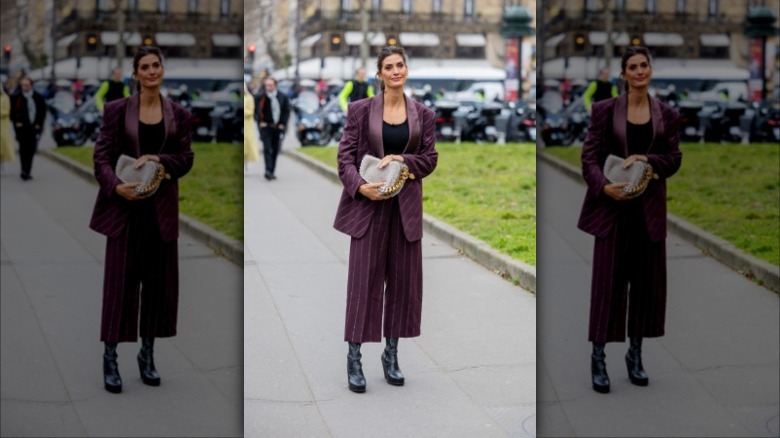 Christian Vierig/Getty Images
Wide-leg pants are the current trend. And while this oversized look might be good coverage in the colder months, they aren't the best when the heat rises. Instead, opt for tailored pieces with a cropped length for a bottom that will help your legs breathe more. Options for cropped bottoms with a polished look include Bermuda shorts, cropped trousers, and culottes. These shorter lengths still give you the elegance of full-length tailored trousers, but with less fabric.
Advertisement