Trust Us: This Is The One Shoe Type You Should Avoid On A First Date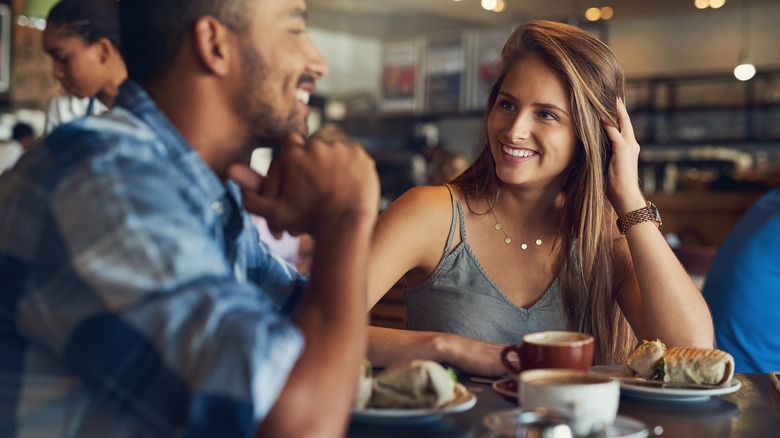 PeopleImages.com - Yuri A/Shutterstock
First dates have the potential to be so much fun. You get to meet a new person and see how you connect on a personal level. If all goes well, this could be an amazing beginning between you and that individual. But while the primary goal is to safely and smoothly navigate a first date, there can be many aspects that make first dates nerve-wracking for some. Going into a new situation can feel scary, and we start to overthink where we are going, what we are saying, and even how we look.
There is plenty of advice out there about the mistakes to avoid on a first date so that the outing can go smoothly. One of the easiest has to do with clothing choices, specifically shoes. Shoes, surprisingly, make a big difference in the quality of a date and can really affect the amount of fun you have. Deciding on the shoes to wear for a first date is just as important as everything from the location of the date to the conversation you have.
Leave the high heels at home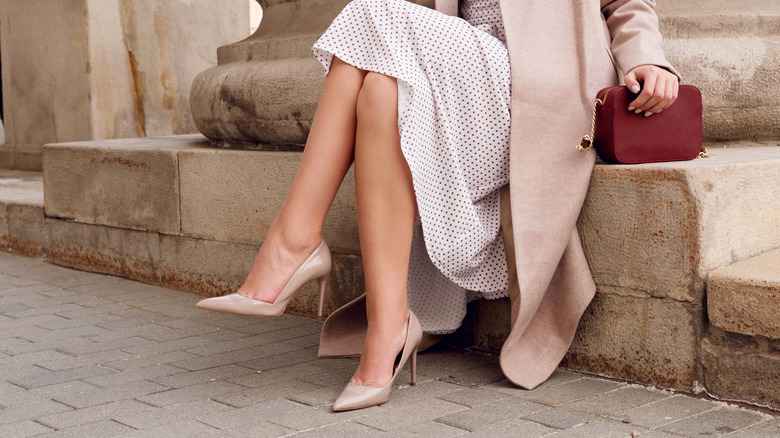 Viktoria Minkova/Shutterstock
When going on a date, it may be tempting to pick out your highest heels to wear. At first, it might make sense; heels are gorgeous and make your legs look amazing. However, for your benefit, it might be best to try a different shoe. This is because heels, while beautiful, can become very uncomfortable to wear and walk in after a long period of time. It might seem like no big deal if you guys are just getting dinner, but they won't feel ideal if they want to go for a walk afterward. First dates often can involve building on new plans after the initial date, so it is best to plan for that. It would be a real damper if the night was going wonderfully, and it has to be cut short because of your choice of footwear. The best option is to wear a pair of comfortable shoes that can last the whole night, if necessary.
What to wear instead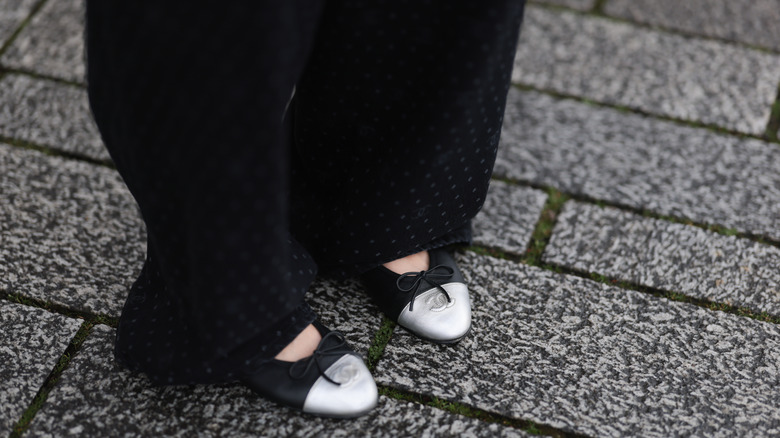 Jeremy Moeller/Getty Images
A first date is a perfect time to choose a cute pair of flats to wear. Flats are great because they are easy to walk in and won't hurt your feet like heels would. And because there are so many different options for flats, you can enjoy long-term comfort without sacrificing your style. 
Another reason why flats are the best option for a first date is that they can be dressed up or down, which will be perfect for going out to grab coffee or enjoying a luxury dinner.
If you are still stuck on heels, though, just make sure they are not too high. A rule of thumb is to look for heels with a platform to make sure they are a little bit cozier than stilettos. It's also good if they are not too narrow, and in some cases, a bigger shoe size may be best so it doesn't pinch your feet. This way, if you really want to wear heels, you can.