8 Color Trends That Will Define Your Summer Wardrobe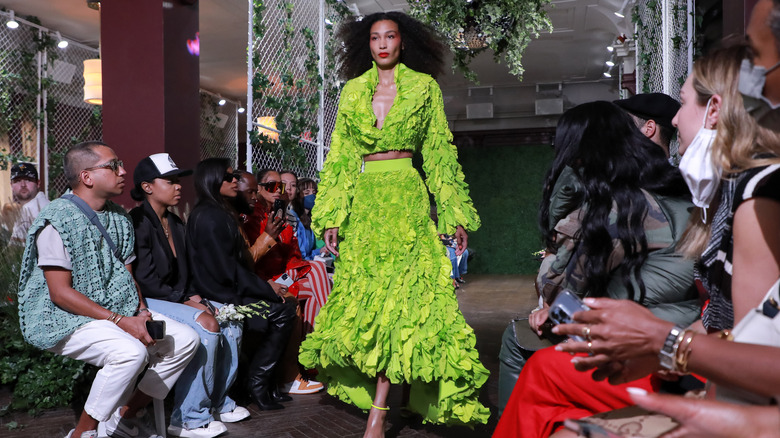 Jason Mendez/Getty Images
Style trends come and go each season, but none are as important as color trends. No matter what your style preference is, the trending colors will give you an idea of what the general feeling is for the season. As we've seen with Pantone's 2023 Color of The Year, Viva Magenta, the overall mood for the year is all about hope, energy, and good vibes.
While summer will always be home to white and cream linens, many designers and style influencers have been donning saturated brights in anticipation of the season. The combination of warmer temperatures and a bolder atmosphere has everyone craving more color in their wardrobe.
Spring/Summer fashion weeks around the world displayed a variety of hues, many of which remind us of our favorite primary colors. Although the options are endless for the hottest colors of the season, reds, blues, and greens are some of the most vivid shades you'll see this year.
Burning red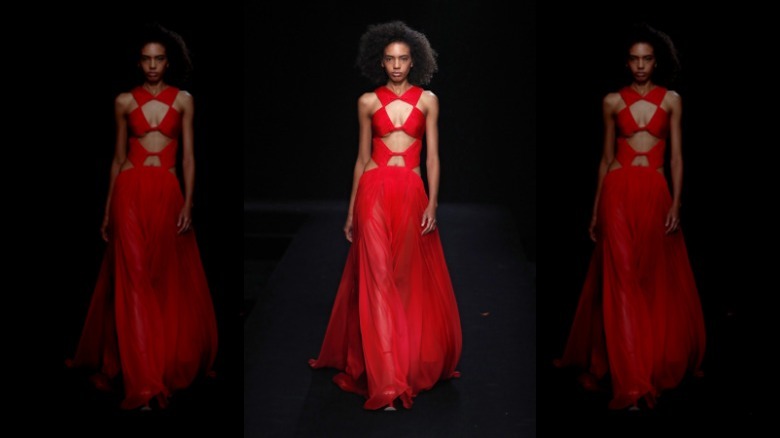 Estrop/Getty Images
Red outfits are classic, meaning the color will always be in style. However, this summer we are taking red up a notch and making it more vibrant. Fiery red is going to be everywhere. This hue is just as perfect for those heading on a tropical vacation as it is for those who simply want something saturated and bold for nights out. If you're looking for a head-turning color that still gives you a regal appearance, the fiery red shade is going to be your new go-to hue.
Lime green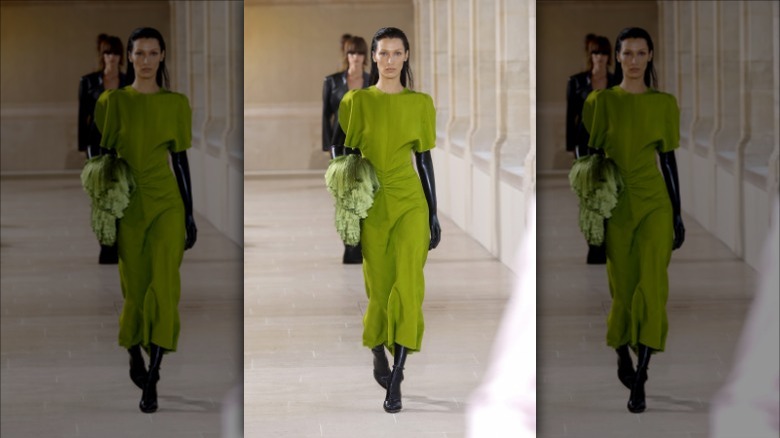 Estrop/Getty Images
While lime green may not have been on everyone's radar this year, it was the definite favorite during fashion week this season. Designers like Victoria Beckham embraced it for her summer collection, making it the newest shade to make a splash. The beauty of this hue is its uniqueness, which is marked by its vibrancy and saturation. If you want a bold look that isn't too overwhelming, lime green is a great place to start. And with lighter and darker options, lime green will easily become a transition color once summer ends.
Digital lavender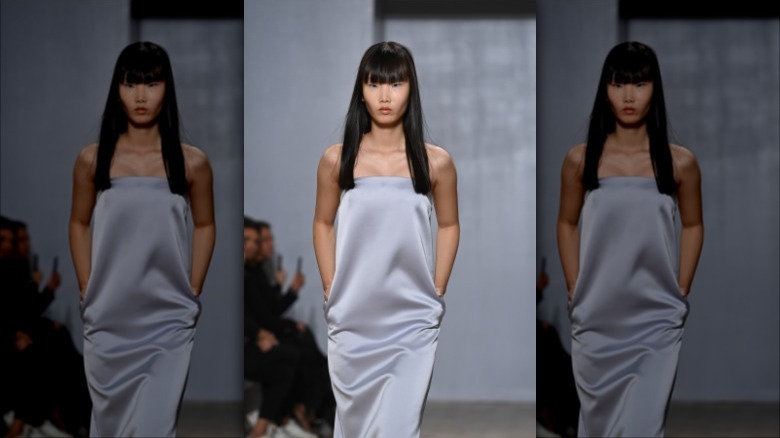 Kate Green/bfc
Taylor Swift isn't the only one in a lavender haze this year since the color is in seemingly every store right now. While the singer gave the hue its moment this year, its momentum is only growing. This beautiful and light shade is perfect for those who want to try some color in the wardrobe but aren't fans of the bolds and brights. Lavender is a universal color that has already proven to be a great makeup shade as well. Incorporate it if you're looking to add something soft and feminine to your closet.
Pastel powder blue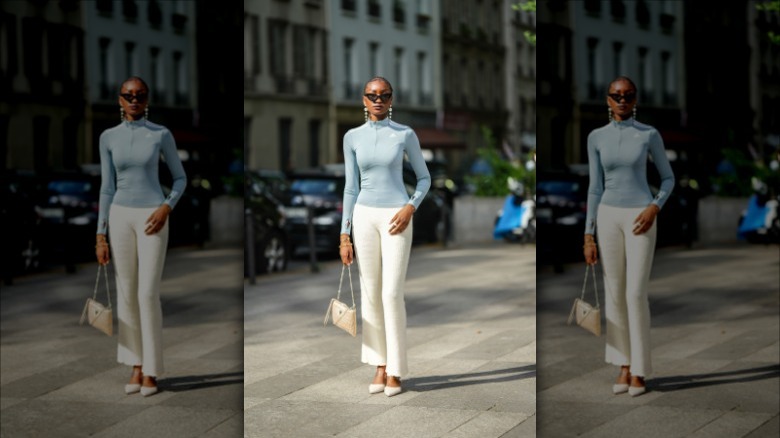 Edward Berthelot/Getty Images
Sticking in the range of lighter hues, powder blue is another variation of these pastel colors that are looking to stay post-spring. Much like lavender, powder blue is a soft color that can give you an airy respite from stronger colors. If you're looking to break out of the winter neutrals, powder blue can be the next step up from your typical color palette. Powder blue can be combined with almost any other color, making it the perfect choice for all your summer basics.
Mystic black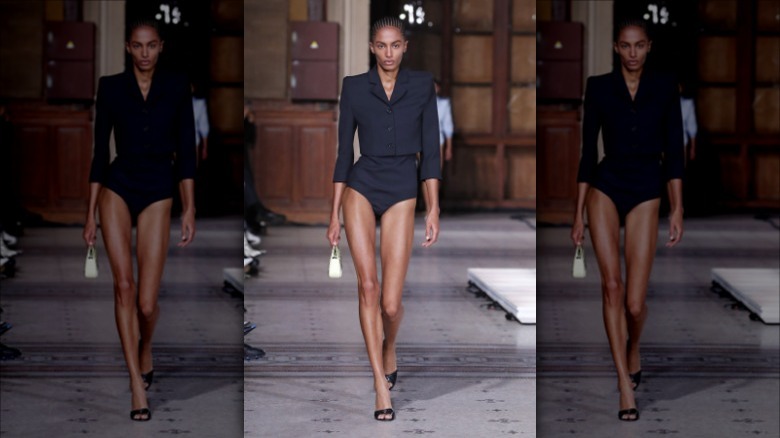 Estrop/Getty Images
We all know black is a color that is classic all year round. While typically reserved for fall and winter, wearing black during warmer months has grown in popularity, despite the belief that it shouldn't be worn due to the heat. Being as traditional and iconic as it is, black can be a great base to pair with more vibrant colors, for those who worry about styling saturated hues.
Empire yellow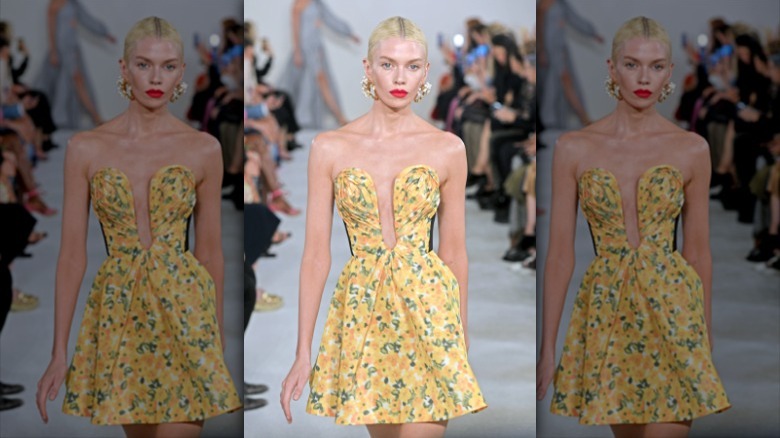 Fernanda Calfat/Getty Images
It wouldn't be the summer season without the beating heat of the yellow sun. With that being said, this summer's yellow shade is a bit softer than the blazing star. Bordering on the lines of eggshell yellow, this light and less saturated yellow is perfect for those embracing the shade for the first time because of its softer tone.
Powerful pinks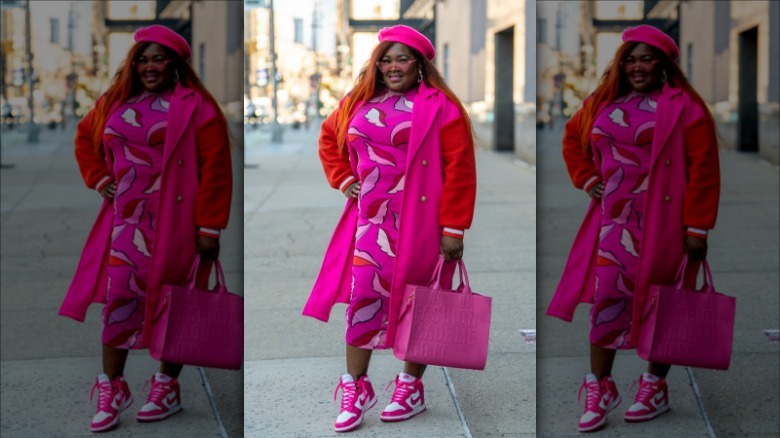 David Dee Delgado/Getty Images
We've seen how magenta and fuchsia completely took over the previous fall and winter seasons, so it should be no surprise that pink shades are sticking around for the summer. From vibrant hot pink to soft pastel pink, no shade isn't welcome. Especially with Barbiecore in full effect this year, chances are great that you'll be rocking some pink this summer.
Electric blue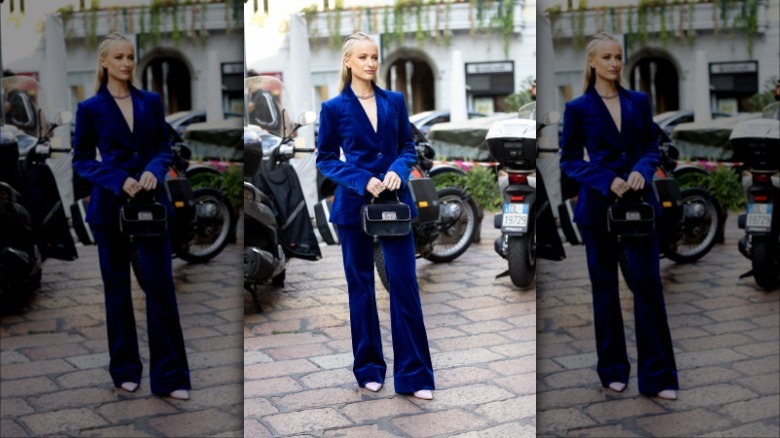 Valentina Frugiuele/Getty Images
Cobalt blue had its moment in previous seasons, and now it's time to turn up the saturation with bright electric blue. If you found yourself wearing cobalt blue throughout winter, you'll want to hang on to your pieces as a blue monochrome look will be all the rage in the summer. Electric blue is the closest darker shade to black that you'll see this summer season, and can be a great way to pull off color without crossing into the more vibrant shades.