Short Hair Season Continues With The New Bedhead Bob Trend
Short hair season is officially here. From tentative trims to big chops, folks are transitioning into light, fresh hairstyles for the warmer months. While you are sure to see all kinds of short hairdos this spring and summer, there is one trending look that's expected to be everywhere: the bedhead bob.
Advertisement
"Bedhead bob" is an affectionate nickname for the tousled, textured short hair that is rapidly gaining popularity this year. The natural next step in the evolution of the shaggy '70s-inspired hair trend, a bedhead bob offers effortless shape and movement with a sexy short length. While the straight bob (aka the slob) requires strict adherence to sleek, sharp lines, the bedhead bob enables you to embrace your natural hair texture, frizz and all. The "I just rolled out of bed" look is especially well-suited for those warm summer days when you would rather go outside and enjoy the morning than spend an extra half hour inside, sweating under a hot blow dryer. Not too choppy but never flat, the bedhead bob is here to give you a relaxed, stylish summer, with endless opportunities to execute the trendy look.
Advertisement
Create texture with layers
The bedhead bob is all about texture, and that means layers. Although this hairstyle works best if you already have natural curls or waves, you can still coax out a loose wave by cutting layers into straight hair. Keep the layers light and seamless to get a flowing, tousled effect. If the layers are too severe, especially on straight hair, the result may be more chunky and sharp than you would want for a light, summery style.
Advertisement
Experiment with length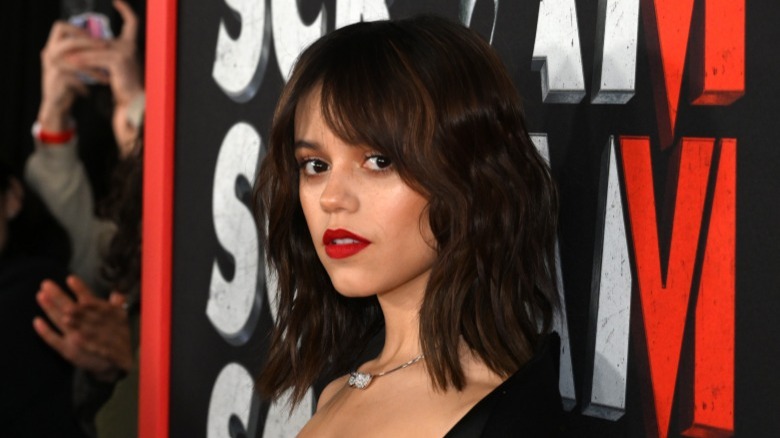 Slaven Vlasic/Getty
Not everyone wants to take the plunge and get a super short haircut. If you want to switch up your warm-weather hairstyle without losing too much length, try experimenting with a shoulder-length bedhead bob. Your hair will still have the cute and casual vibe, but you'll retain enough length for small ponytails and other styles. For an easier grow-out process in the winter, you can request minimal layers and opt to get your textured effect by scrunching in styling products instead.
Advertisement
Flirt with the shag cut
A bedhead bob is an excellent gateway to an edgier shag cut. If the intense layers of a shag feel intimidating, you might have more fun turning your bob into a baby shag. You can achieve this look by cutting the top layer of your bob a wee bit shorter than the rest of your hair. It's not so excessive that you'll feel like you're cosplaying as Joan Jett, but your bedhead bob will have an on-trend silhouette and you'll have some extra texture to play with. Bonus points if you go for the shag bangs, as well.
Advertisement
Make it playful yet refined
You can look put-together and still have fun with a bedhead bob. While a frizzy rock 'n' roll bob is perfect for the weekends, you can also style this haircut for workdays or special occasions. For a refined variation of the bedhead bob, curl a few strands of your hair so that there are more precise pieces intermingled with the rest of the texture. You can also part your hair down the middle and smooth out your crown for a more controlled but still voluminous silhouette.
Advertisement
Go French
Merge your bob trends and try out a bedhead bob on a shorter bob style, such as the French bob. The French bob is recognizable by its cheekbone-grazing length and blunt, structured shape. Combine that with a bedhead-inspired texture and you can have a bold, sexy short look that embodies both European class and the lighthearted fun of warm-weather style.
Advertisement
Try a side part
Middle parts have been ruling over the hair world for a little while now, but the side part is slowly making a comeback, with more hairstyles taking inspiration from Old Hollywood glamour. A deep side part on a bedhead bob plays up the volume and texture and transforms you into a summer siren that would rival Veronica Lake.
Advertisement