Our Best Tips For Rocking Clip-In Bangs To Test Drive The Drastic Hair Change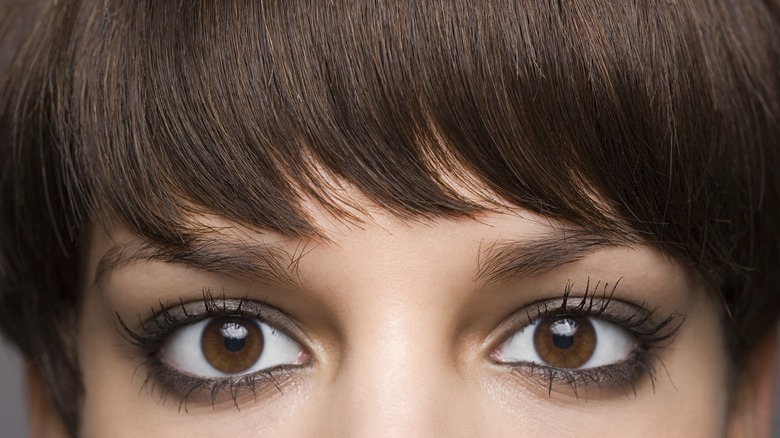 Image Source/Getty Images
Bangs can be super cute. And sexy. And in 2023, they're trending. So, you're probably thinking, "Why am I waiting? I need to go get bangs!" But think about it for a minute. Whenever you see a social media post of a friend debuting bangs, the likes, enthusiastic comments, and newness of the look might tempt you to do the same. However, remember that when someone photographs a new hairstyle, it's usually right after they get home from the salon, when the look has been beautifully styled by a professional, and before the poster remembers that they have to keep up with maintenance for the hairstyle to keep looking so good.
Advertisement
You shouldn't get bangs on impulse — not only because of all the maintenance. Since a fringe is literally in your face, it might end up changing your appearance more than you expect, causing you to regret your choice. But luckily for anyone considering bangs, you can test them out before committing. Similar to how clip-in extensions add effortless length and volume to your locks, clip-in fringes can give you the bang experience without the commitment, helping you determine whether you're ready to get bangs cut into your hair.
Look at famous examples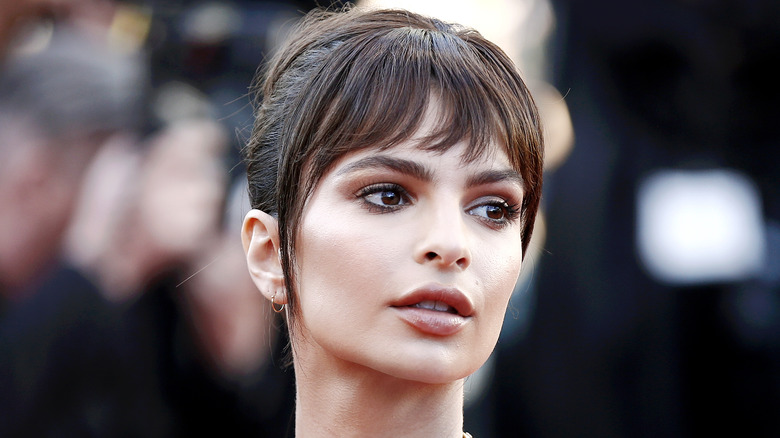 Andrea Raffin/Shutterstock
Some celebrities wear clip-in bangs, as these no-commitment products allow anyone to change their look whenever they feel like it. For instance, Emily Ratajkowski wears clip-in bangs. "Emily likes to be a different person every day... I'd always keep a bang in a purse," Jennifer Yepez, the supermodel's hairstylist, told Vogue. Thus, one of the most successful, gorgeous women in the world enjoys the freedom that clip-in bangs offer. So, take inspiration from Ratajkowski, and never be ashamed of opting for clip-ins instead of committing to more permanent bangs.
Advertisement
Consider your hair type and texture
Frustratingly, straight bangs are more frequently represented in movies and ads than curly or wavy bangs, so there are typically more options for straight clip-in bangs that pop up online and in stores. However, curly and wavy bangs are beautiful! If you have wavy or curly locks, choose clip-in bangs that match your hair type. This way, if you plan on possibly getting bangs cut into your hair after you test out the clip-ins, you'll have a more accurate example of how they'll look, unless you want to straighten your bangs every day once you get them.
Advertisement
Do your research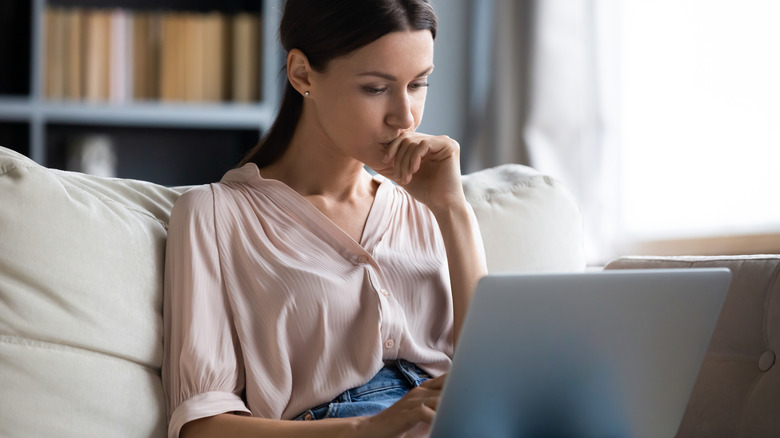 Fizkes/Shutterstock
When shopping for clip-in bangs, you should put as much research into choosing the best option as you would put into any other important hair product. While it may be tempting to go for the cheapest option, remember that clip-in bangs will be in your hair, touch your face, and should help you make the stressful decision of whether or not you should go for an actual fringe, so you should carefully research each option. Read reviews when browsing, and if any seem to have issues with falling out or making the reviewer uncomfortable, look for higher-quality choices.
Advertisement
Wear them everywhere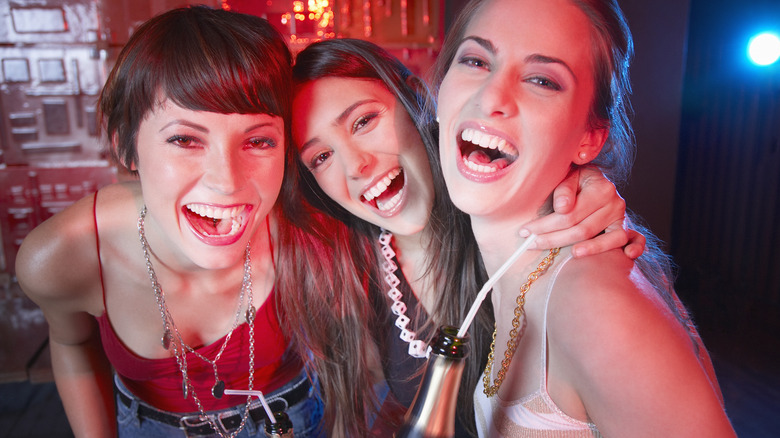 Paul Bradbury/Getty Images
If you're thinking of committing to bangs, wear your clip-ins everywhere you go for at least two weeks. By having your "bangs" in your hair in various settings, you'll test whether you can handle the feeling of hair rubbing against your forehead all the time and see if the look starts to get old and if you get tired of it. Make sure to wear the clip-in fringe in the heat and at parties if you go out to get familiar with how bangs feel in those sweaty settings.
Advertisement
Ask for opinions if you want advice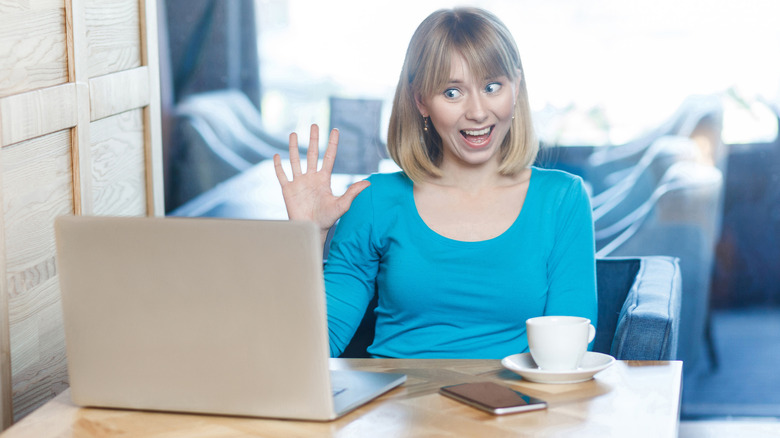 Khosrork/Getty Images
Of course, the only opinion that matters regarding how you look is your opinion, as you should always wear what makes you happy. However, if you want to see what other people think of how you look with bangs, don't be afraid to ask your loved ones what they think of the new look — such as friends and family — before you make the real drastic change. You could even do an Instagram poll to see what your followers think if you're into social media!
Advertisement
Maybe just stick to clip-ins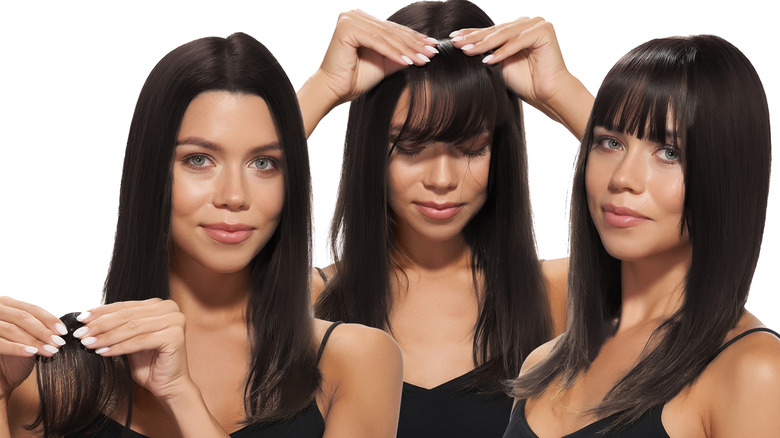 Red Umbrella and Donkey/Shutterstock
Have you been wearing clip-in bangs for a month or longer and enjoy how they look but still can't decide if you want to commit? If you still don't know at that point, it might be a better choice to just stick with the clip-ins. That way, you can clip them in whenever you want the fringe look, but you aren't going to be stuck with bangs for a long time, so you'll get the best of both worlds with no regrets.
Advertisement