What Is Deconstructed Eyeliner, And How Can You Pull It Off?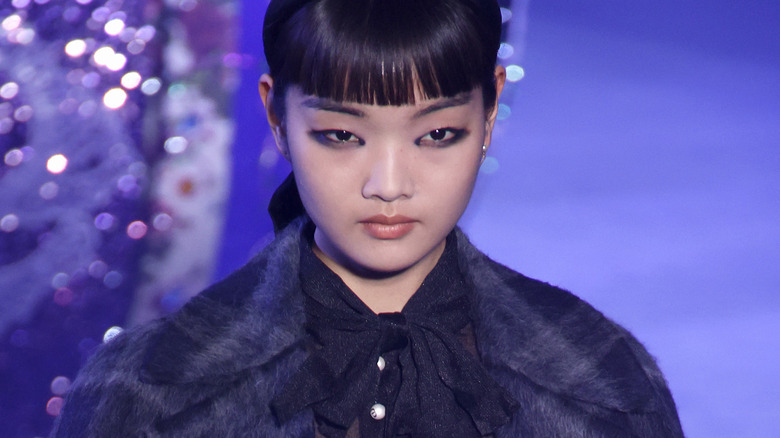 Julien M. Hekimian/Getty Images
The concept of deconstruction in beauty and fashion is all about breaking down established norms for dress and creating tension to achieve change. This is often a way to introduce new ideas and ways of thinking about the world and the way we look in it. A 2020 article in ZoneModa puts it this way: "[Deconstruction] emphasizes the context in which beauty does not necessarily consist of beautiful components alone." Case in point: deconstructed eyeliner.
Coined by creative and image director of Christian Dior Makeup, Peter Philips, deconstructed eyeliner is a mix between "a smokey eye and an eyeliner," he explained to Nuvo, meant to be "deconstructed," "moody", and "strong." This smudged eyeliner look was created by Philips for the Dior autumn/winter 2023-2024 show. The collection is a study in destabilizing fashion and beauty standards  — classic feminine silhouettes in lots of dramatic blacks, mid-calf stockings with the sock cuff in full view, bold single earrings, and bras showing underneath proper blazers.
Deconstructed eyeliner is the perfect complement to this edgy yet refined collection. So if you're interested in pushing the boundaries of beauty and fashion, here are some ways to pull off the deconstructed eyeliner look.
Know the basics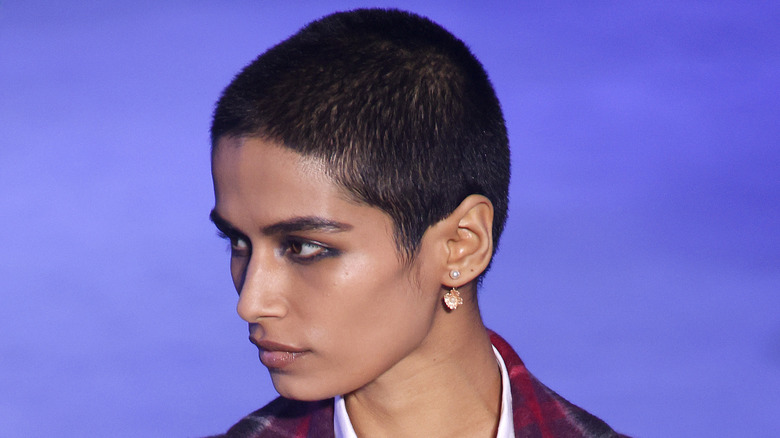 Julien M. Hekimian/Getty Images
The deconstructed eyeliner look, as Philips intended, is very specific. As he explains to Nuvo, it's not to be confused with the smoky eye. "It is split in two parts, with black dabbed on the inner and outer eye and then blended to connect," he adds. Since the eye is the main focus, the rest of the face is kept largely neutral, and you can skip the mascara, too. It's essentially a dramatic minimalist look.
Do a deconstructed eyeliner inspired look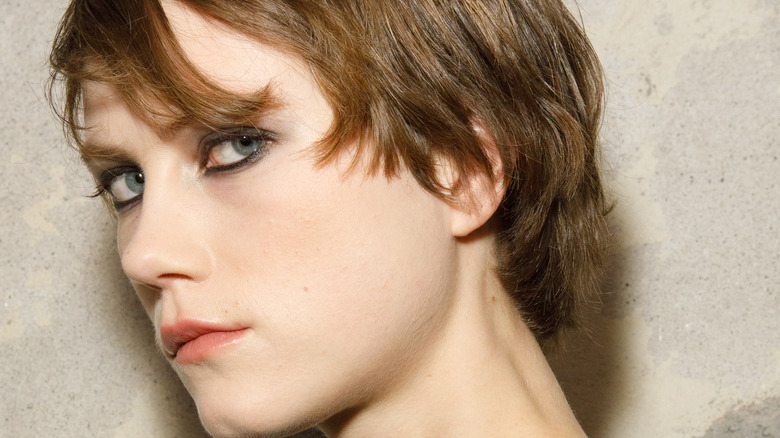 Rosdiana Ciaravolo/Getty Images
If jumping right into the full look is a little much for you, and you're more comfortable with the tried and true, sport a deconstructed eyeliner-inspired makeup look. You still have the smudged liner, but the focus is more on the blend in the middle and doesn't extend to the outer and inner eye. This makes it a little more understated, but you still get the moodiness. You can also dab either the inner or outer eye if you want to try it out but are not quite ready to do both. 
Try rainbow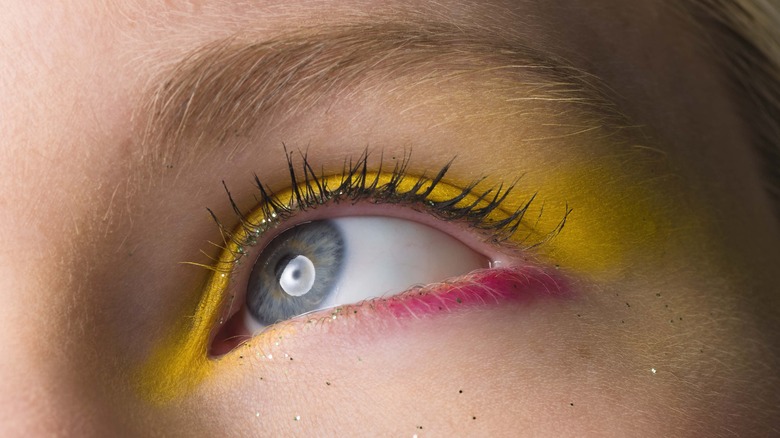 Jupiterimages/Getty Images
On the other hand, if you enjoy going all out, skip the black liner and go for a rainbow color vibe. Here, two colors do the trick and give off a postmodern pop. If you leave the rest of your face neutral, it will give a more restrained, avant-garde energy.
Channel your inner rebel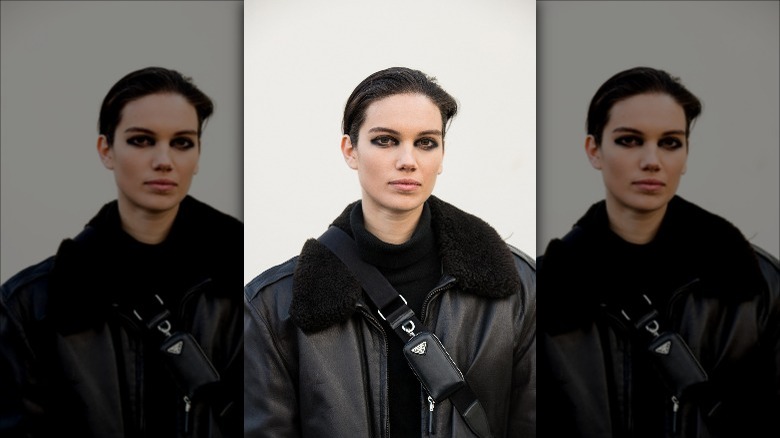 Kirstin Sinclair/Getty Images
You can either join a motorcycle crew or just look you're in one with this black leather ensemble and deconstructed black eyeliner. It gives a cool rebel vibe, and the moody eyeliner adds a sense of depth to almost any outfit. So if you opt to wear something brighter, like florals, and want to tone it down a notch, this deconstructed black eyeliner is sure to give you the melancholy vibe you're looking for.
Try a pastel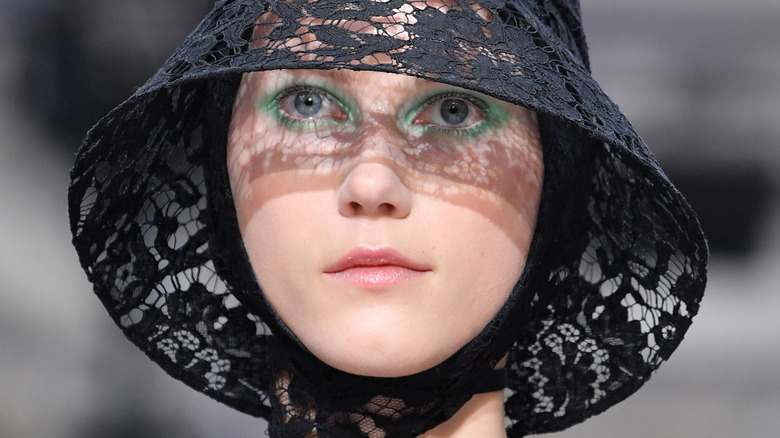 Pascal Le Segretain/Getty Images
As an alternative to the rainbow or black liner, you can do a single pastel. The light color feels bright and airy compared to the edgy, dramatic dark liner, but it still feels modern. It's a great option for spring and adds an unexpected point of interest when worn with a black ensemble. Alternatively, white eyeliner is another great option if you want something bright, and it has the same edgy, modern appeal as black.