Chris Appleton Is Back With Another Volumizing Ponytail Hack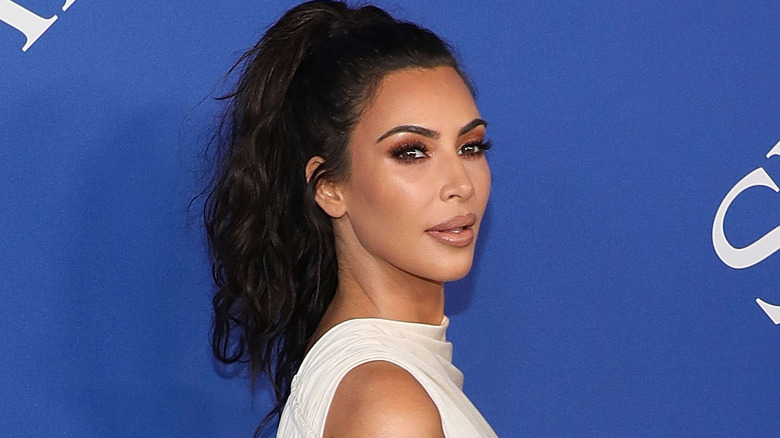 Taylor Hill/Getty Images
We may receive a commission on purchases made from links.
Pop culture enthusiasts seem obsessed with Chris Appleton; his name is popping up everywhere in 2023. From having a beautiful wedding officiated by Kim Kardashian and an appearance by Shania Twain to receiving the Hairstylist of the Year Award in 2023, Appleton is all over lifestyle and entertainment news. The talented hairstylist also has over two million followers on TikTok at the time of writing, as he offers many easy hair hacks that anyone can master.
Advertisement
You can always count on the celebrity hairstylist to create a beautiful ponytail. A ponytail look is timeless and can exude any vibes from cutesy and playful to striking and dramatic, depending on how it's styled and what you wear — either way, you can never go wrong with a voluminous ponytail. If you want to add more volume to your next ponytail hairstyle and channel your inner celebrity, Appleton has the easiest hack for ponytail volume.
The hack that everyone is loving
This volume-adding ponytail hack doesn't involve adding heat or expensive products to your hair. In a video with over 660,000 likes on TikTok at the time of writing, Appleton left some of the model's long hair down and lifted another section of locks and put it into a ponytail, creating what looked like a half-up, half-down hairstyle. But he didn't stop there. Appleton then lifted that small ponytail up and over the model's head. Next, he divided the hair that was left down into two sections, flipped that first ponytail down, lifted the two sections over it, and put them into another ponytail. The two stacked ponytails created the illusion of a single voluminous ponytail.
Advertisement
The video is only 10 seconds, proving that this ponytail hack can give you volume without spending extensive time or money. Impressed TikTok users commented, "You killed it," and "Get ready to see me in this ponytail all summer." Some viewers who were unsure whether this method works on all hair types or had trouble following the steps wrote, "This looks amazing but what about the thin haired girls. What do we do to achieve that?!" and "I've watched this 113 times and I still can't work it out."
Despite the few negative comments, the hack seems worth trying, at least to see how it turns out.
Here are some more tips for voluminous ponytails
While Chris Appleton's ponytail volume hack can be super helpful, it's not the only way to achieve a fuller-looking ponytail. One way for people with any hair length to get a more volumized ponytail is to use sprays for volume. "To make your ponytail appear full at the tail, I recommend adding your favorite dry shampoo or a texture spray section by section throughout the body and at the root of your ponytail," co-founder of Útiles Beauty and celebrity hairstylist Josh Liu told InStyle. Whether your hair barely touches your shoulders or goes down to your stomach, a volumizing spray will help bring the extra volume.
Advertisement
Moreover, TikTokker @hannnnahadams posted a video showing viewers that only securing the top half of the high ponytail when you finish tying it will make your ponytail appear significantly more voluminous. If you still want to add more length and volume to your hair, extensions can help you get the ponytail look you desire, such as the Youngways Clip in Ponytail Extension 18 Inch, available for less than $20 with four out of five stars on Amazon, at the time of writing.