The Newest Micro Fashion Trend Is All About Embracing Your Extra Side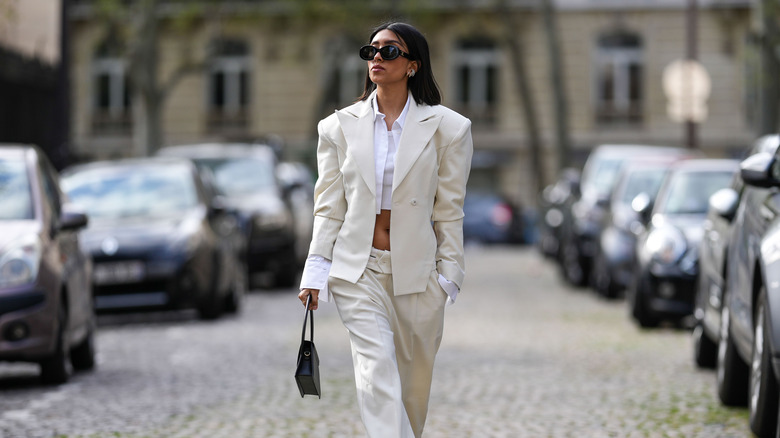 Edward Berthelot/Getty Images
In today's fashion world, it's all about the micro trends. We've seen how certain cores and eras have become the latest must-have fashion items, depending on the season. Now that everyone has fully embraced the Y2K era, it's time to turn back the time even more. 
Nowadays, it's all about the excess and extravagance of the 80s. Just as minimalism and concepts like 'quiet luxury' have started making waves, its counterpart has also started gaining popularity. This maximalist approach to fashion is all about making a statement and embodying the idea that more is better.
This maximalist-inspired 80s-style trend is anything but a micro-trend. The idea behind this trend is to be bold and extravagant in each look. Whether it's with a head-to-toe statement look or with small details, there's always one item that seems to be out of the box. Although it may not be everyone's favorite, this fashion excess can also be seen in previous fashion trends. Adding smaller details in your accessories or jewelry is one way you can incorporate this trend seamlessly into your wardrobe, instead of feeling overwhelmed.
Statement shoulder pads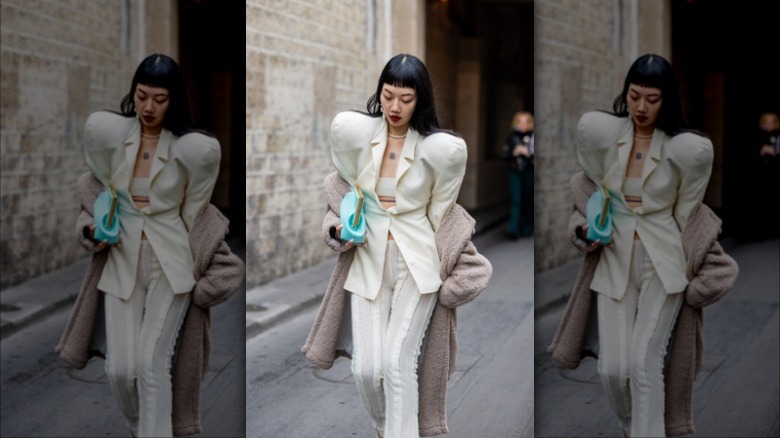 Christian Vierig/Getty Images
You can't have 80s fashion without introducing some strong shoulder pads. While not everyone loves this trend, it's one of the biggest contributions to fashion from this era. Like other divisive trends, shoulder pads aren't always the most beloved feature of a garment. However, a strong shoulder pad detail can help give more definition to your outfit. Style shoulder pads with form-fitting pieces to avoid getting overwhelmed by the piece.
Chunky jewelry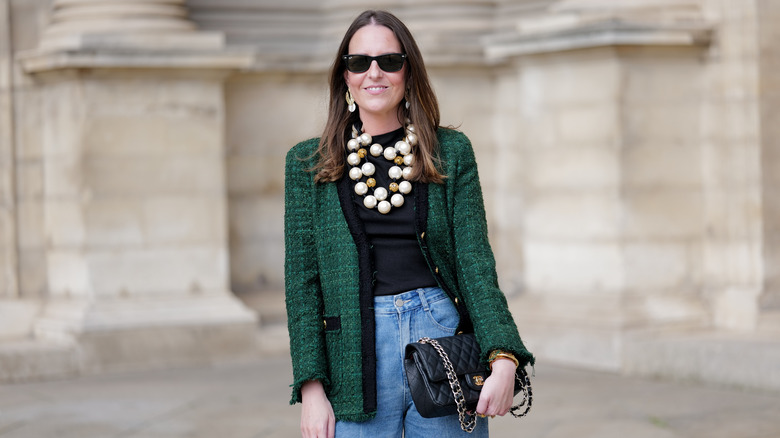 Edward Berthelot/Getty Images
Jewelry has become one of the most important features of any outfit. While many opt for minimal and dainty jewelry to get a more 'quiet luxury' look, chunky bold jewelry is the perfect ode to the 80s. Since this fashion trend is all about excess and over-the-top details, there's no better way to complete an outfit than large jewelry. Whether it's chunky earrings or voluminous necklaces, there are plenty of ways to pull off this trend with just one piece.
Sequins and feathers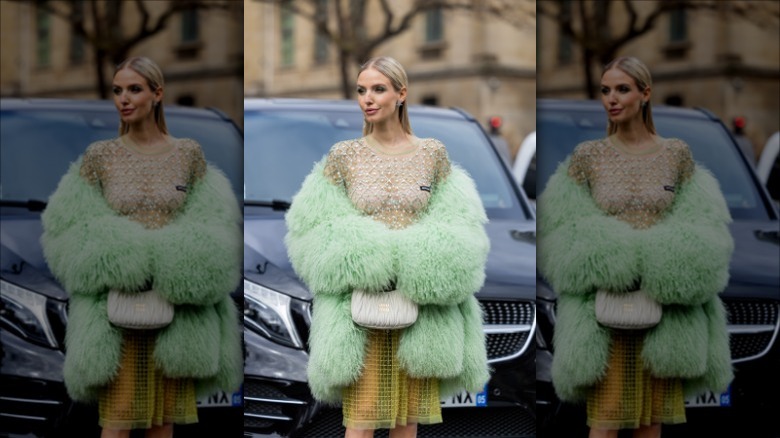 Christian Vierig/Getty Images
You can't have a trend all about extravagance without adding detailed fabrics and accents. Sequined fabrics and feather details embody the perfect amount of 80s excess in this fashion trend. Instead of saving these special items for events or nights out, use them in your daytime errands to add extra wow to your outfit. 80s glam is a major aspect of this trend, making these statement details a must-have in your wardrobe.
The suit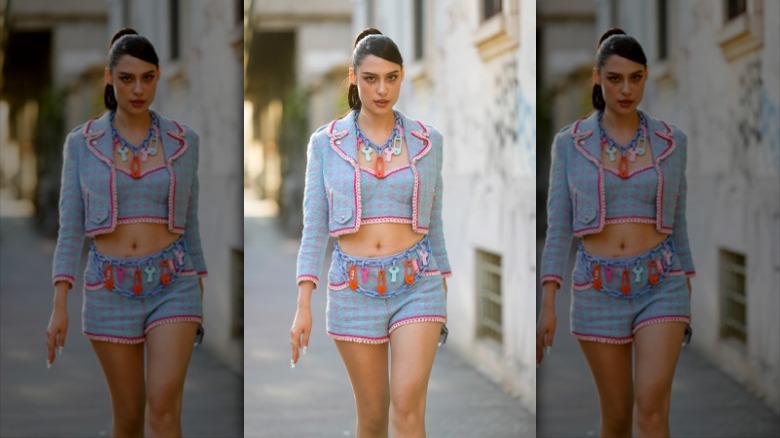 Edward Berthelot/Getty Images
While not everyone is a big fan of wearing matching suits or a pantsuit, it's another fashion trend that's been passed down from the 80s. Matching sets are a modern version of the suits that are reminiscent of this era. Even if you aren't a fan of retro-inspired suits, there are plenty of matching sets that better suit your style today. From tweed sets to a comfortable linen two-piece, there are many ways to incorporate the iconic matching suits worn in this era.
Leather blazers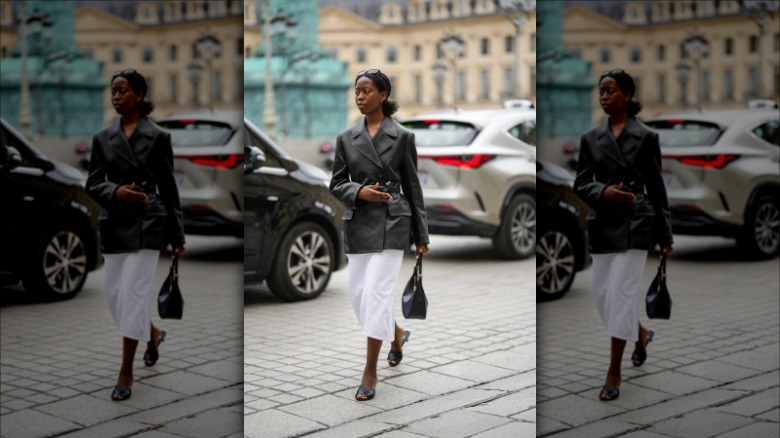 Edward Berthelot/Getty Images
A major component of the 80's fashion was the influence of the punk scene. Although you can also add in studs and metal details, it's the leather blazer that has truly stood the test of time. Not only are leather blazers an iconic modern piece, but they're also a chic retro item that can give your look extra nostalgia. Although a leather blazer might not work on the hottest days of the year, it's a simple way to bring the 80s into your wardrobe almost year-round.
Chain-link everything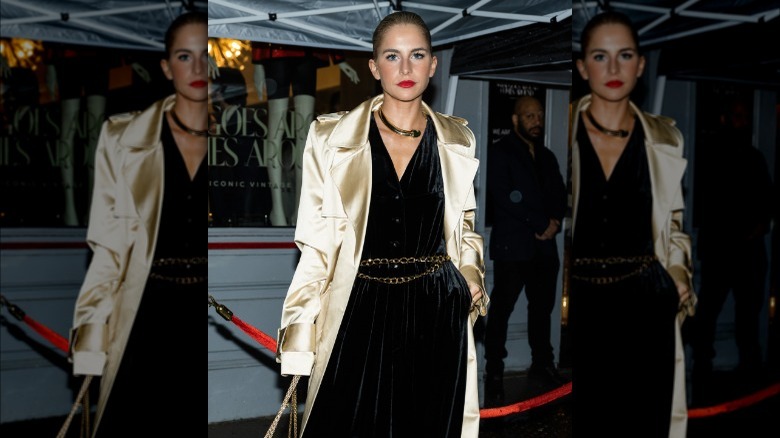 Gotham/Getty Images
Besides leather pieces, metals are an essential part of the 80s fashion scene. While most silver metals will do, the chicest piece would be a chain-link belt. These belts aren't your ordinary belts, as they're meant to hang loose and layered. You can use chain-link belts over your items or to accessorize your midriff. Other chain-link details like straps or bags can help give you an edgier look without sacrificing your outfit.
Bold colors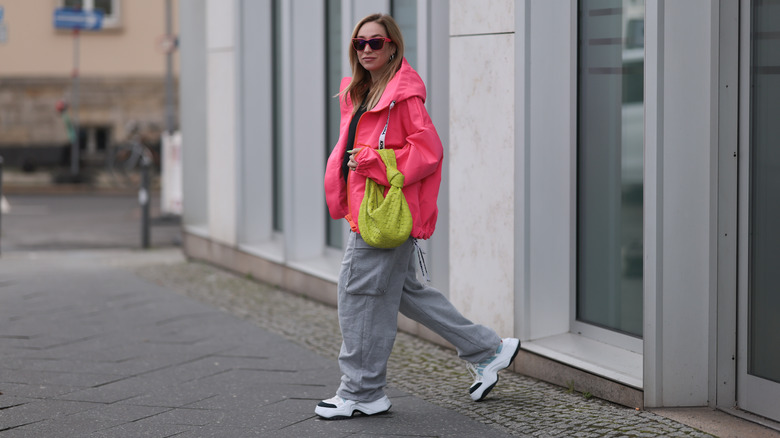 Jeremy Moeller/Getty Images
It wouldn't be 80s fashion without the addition of saturated pops of color. Because pops of color are currently getting another cycle through the fashion trends, it's a great opportunity to pick out some of the bolder hues. Neon colors and tones are excellent at bringing some of the 80s flairs back into your closet. You can also add these hues in the form of your accessories or shoes, for a more subtle approach.
Larger-than-life glasses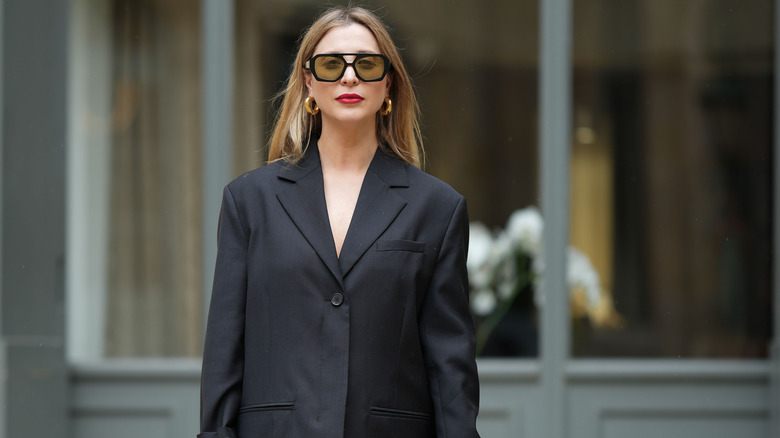 Edward Berthelot/Getty Images
Regardless if it's sunny outside, huge sunglasses will always be a staple of classic 80s fashion. Reach for over-the-top glasses for that extra hint of retro flair in your look. Go for unique tints and shades to help give you some more fun in your accessories. Large sunglasses might not be everyone's favorite size, but can work well with the correct sunglass shape.