Where You Should Go On Your Next Vacation, According To Your Zodiac Sign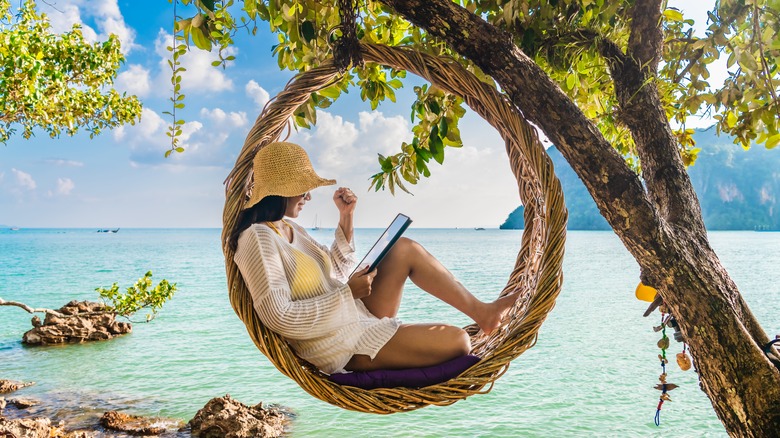 Day2505/Shutterstock
Do you need a little break from life? Maybe some time away from your desk to soak up the sun or dig your heels into some adventure sounds like the perfect medicine right about now. The first step to planning a little getaway, though, is knowing where to go. Sure, you probably have a list of dream destinations in mind — but have you ever considered deciding where to vacation based on your zodiac sign?
Advertisement
We know, it might sound a bit out there, but your sign could be just the key to figuring out which destination will make the most fulfilling vacation locale. Air signs may appreciate adventures that will take them to a higher elevation — say, hiking the Swiss Alps or staying in a tree house. Fire signs long for adventure and will thrive somewhere with ample opportunity to explore and experience some thrills. Water signs will be the most relaxed on a warm weather vacation in a serene seaside town, while earth signs would love to see some ancient ruins and dig into history, maybe roughing it a bit along the way. 
Deciding where you should go on your next vacation according to your zodiac sign is a fun and unusual way to plan your next trip. Ready to get started? Without further ado, here's where you should travel next based on your zodiac sign. 
Advertisement
New Zealand is ideal for adventurous Aries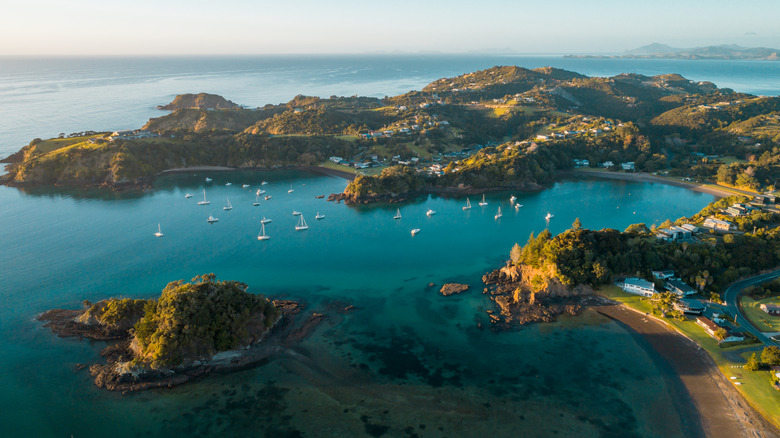 Nazar_ab/Getty Images
If you're a fiery, independent, adventure-seeking Aries, we wouldn't be surprised if you already have a long list of thrilling places on your travel bucket list. You probably love the extreme, whether it be skydiving, perilous hikes, intense climates, and any type of rigorous activity. If adventure is what you're after, there are few places better to experience than New Zealand.
Advertisement
New Zealand is an oft-overlooked travel destination, but it's one that any Aries is sure to feel kinship with. The home of many volcanoes offers a great complement to your fiery personality, and there are tons of extreme activities for your adventure-seeking spirit. Adventurous Aries will love the rugged wilderness of New Zealand, which boasts anything you could want in a nature excursion, from beaches to national parks to volcanoes and even glow worms. Extreme sports such as skydiving, zip lining, rafting, and even caving are also popular attractions. Any fans of the "Lord of the Rings" trilogy already know that New Zealand is the home to the best Middle Earth vibes, so you can fulfill all your hobbit dreams when you take a New Zealand vacation. While there, don't rob yourself of the opportunity to fully immerse yourself in the land and its history by learning from the Māori locals, too.
Advertisement
Paris is the perfect mix of luxury and leisure for Taurus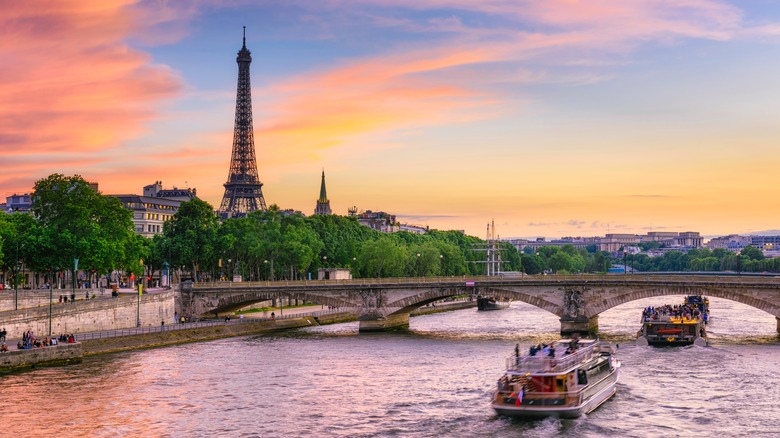 Catarina Belova/Shutterstock
Taurus, you love nothing more than comfort, luxury, and leisure. An all-too-common vacation problem for you is that you'll go on a vacation packed with activities, only to return feeling more exhausted than when you left. This means that your ideal vacation is one full of relaxation. You don't necessarily need to be waited on hand and foot, but you'd love to have all the comforts of home (and then some) within arm's reach. If this sounds like you, your perfect vacation destination might very well be Paris. 
Advertisement
A Parisian vacation will certainly leave you feeling refreshed, as you can spend your vacation time taking life at a more leisurely pace. It's a great opportunity to realize all your "Emily in Paris" dreams by wearing the latest in bright fashion while taking a stroll around the neighborhood. You can also splurge on a luxurious Parisian hotel that will cater to your every need (bonus points if it has a view of the Eiffel Tower). Take a river cruise down the Seine, spend a slow day at the Louvre, or grab a baguette and some butter from a local café and have a picnic in the park. Whatever your preferred method of rest and relaxation, Paris is the perfect place to get all the R&R you need to feel refreshed upon your return.
Advertisement
Thailand is a social locale great for outgoing Gemini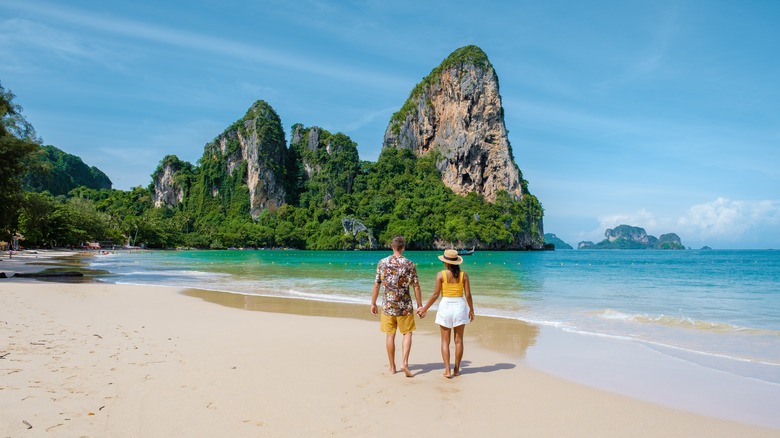 fokke baarssen/Shutterstock
Outgoing, friendly Gemini love a vacation that provides the opportunity to meet new people. You probably find yourself booking hostels, going on group tours, and frequenting popular local bars and restaurants to socialize. If this sounds like you, you're probably looking for a vacation destination with friendly locals and thriving tourism, which makes Thailand the perfect destination for any Gemini traveler.
Advertisement
Being joyful and welcoming is instinctive to Thai locals, and their good-humored nature spreads infectiously to anyone who comes in contact with it. Thailand is the perfect place to explore with a group of tourists, and you'll probably find that you go from being strangers to friends in no time. While there, be sure to visit the local beaches, where you're sure to find some like-minded vacationers to befriend. Don't miss out on taking a tuk tuk tour with a Thai local. You'll also want to take full advantage of Thai street food while you're out exploring — bonus points if you make your way to a floating market run by friendly Thai locals. 
Bora Bora offers the private luxury that Cancer desires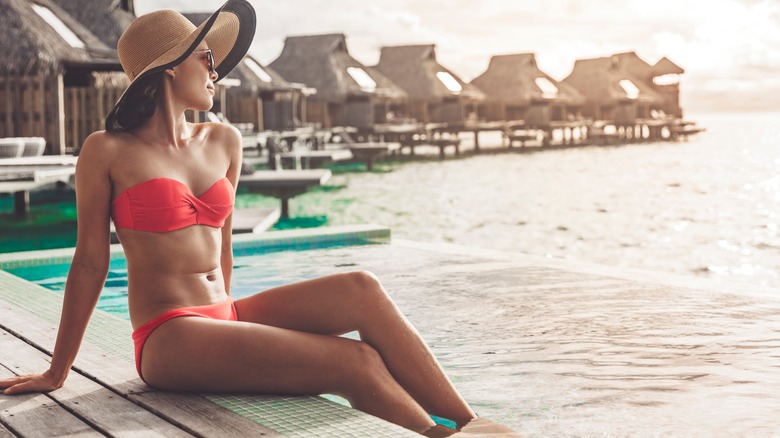 Maridav/Shutterstock
Cancer, you love your vacations to be full of relaxation and comfort. Moreover, you're not the most social of the bunch, especially when trying to get that much-needed R&R. For your next vacation, you'd prefer something private, low key, and luxurious. Moreover, you're a water sign, which makes a nice oceanside vacation perfect for any worn-out Cancer. If this sounds like it would fit the bill for you, save up and splurge on an overwater hotel room in beautiful Bora Bora, which is also a known celebrity hot spot for relaxation.
Advertisement
You'd probably have the best time just lounging around in your resort room, but if you want to get some activity time in, Bora Bora doesn't disappoint. There's a wealth of boat tours, lagoon cruises, and jet ski tours to take advantage of if you want to get the full experience of Bora Bora's marine life. If a land tour sounds like more your thing, look into ATV tours and safari tours. Most of the tours will be group tours, but if you're willing to shell out the big bucks for a private experience, you can definitely find that as well. You're sure to experience good relaxation time on any of Bora Bora's many beaches, and when you need some leisurely indoor time, you can check out some art galleries, too. 
Advertisement
Italy has the perfect mix of culture, history, and luxury for Leo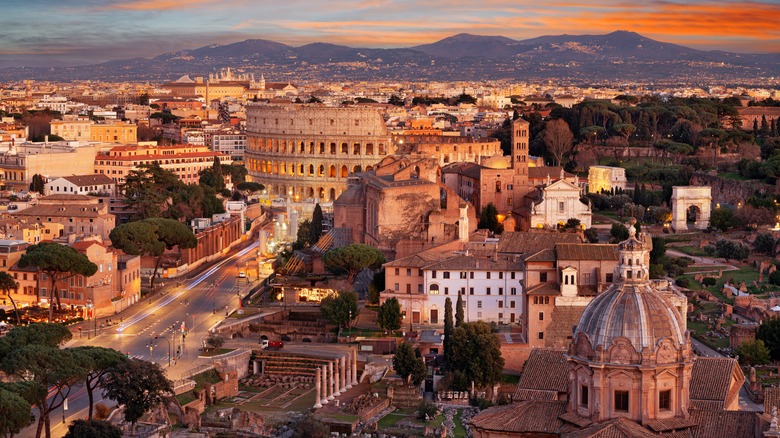 Sean Pavone/Shutterstock
A creative, intellectual Leo is probably looking for a vacation full of culture, luxury, and history. You'd love to learn something while you're sightseeing, and feeling the pulse of a sophisticated culture feeds your mind like none other. If this sounds like you, we bet you'd thrive vacationing in a country rich with history, one that's been the cornerstone of many cultural movements throughout history — a country like Italy. 
Advertisement
Leo, the history and culture of Italy's different regions will feed your intellectual and creative mind like none other. Head over to a city such as Assisi in Italy's Umbria region when you want to explore religious history, experience Italy's beautiful nature, and eat some of the best food you'll ever taste. Rome and Florence are a couple of Italy's most popular cities, and they're rich with history, but to get the full experience without being overwhelmed, we recommend avoiding the summer crowds. You might find that Tuscany and parts of Italy's southern regions make for the perfect low-key artistic vacation, whereas a northern city such as Milan is a great vacation destination if you lean toward luxury and sophistication. 
Advertisement
London is the ideal working vacation spot for Virgo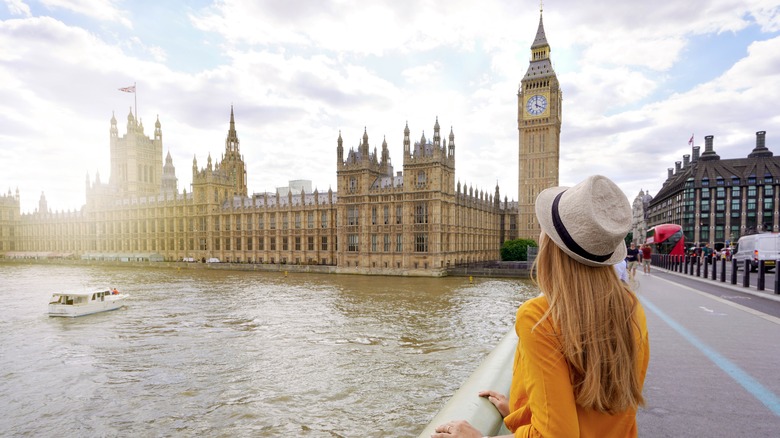 Zigres/Shutterstock
Virgo, we wouldn't be surprised if the last thing you want to do is travel. You're probably working on one of your million projects and can't afford to take a break from any of them, let alone for a leisurely vacation. Others often admire your workaholic and perfectionist tendencies, and we don't blame them — after all, it's all part of what makes you uniquely you. But everyone needs a break once in a while, even if just to take some work to a new environment. This makes London the perfect vacation destination for the busy Virgo. 
Advertisement
If you work remotely, London is a great place to take a working vacation. Park yourself in a café and work the morning away; in the afternoon, you can find plenty of sights within walking distance (or a short tube ride) for you to explore. London is a city full of hustle and bustle to feed your on-the-go spirit, and there's plenty to experience and learn about when you want to feel busy. Popular sights such as Big Ben and Buckingham Palace make for a lovely scenic walk, and you could even take that book you're reading to read on a bench near your favorite sight. If museums are more your thing, check out the British Museum. Covent Garden is a great place for luxury shopping and dining, and when you want some bustling nightlife, book a ticket to a Broadway show.
Advertisement
Santorini, Greece offers the scenic beauty Libra loves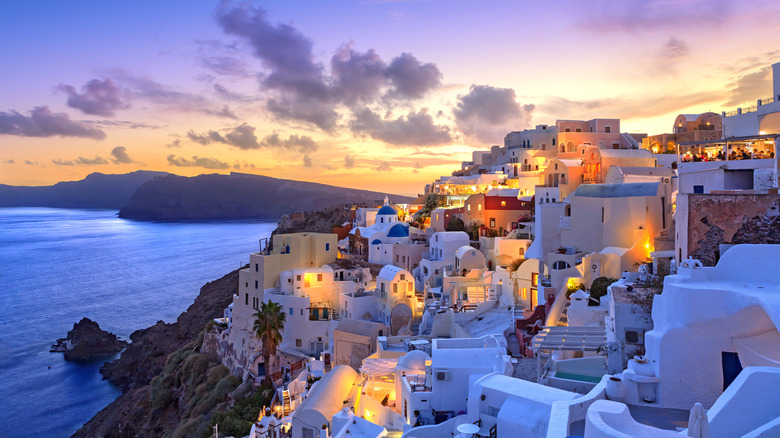 Grafissimo/Getty Images
Libra, you love your aesthetic appeal. Any Instagrammable sight has you instantly swooning, and nothing puts you more at ease on vacation than waking up to a stunning view and spending your day surrounded by beauty. Your romantic side would love to spend the afternoon sipping wine with a beautiful sea view, and a pool in a villa at night with your love sounds like the perfect recipe for some much-needed rejuvenation. If this sounds like you, Santorini is your perfect vacation destination. 
Advertisement
The beautiful island of Santorini in Greece will satisfy your aesthetically-inclined mind like none other. You'll be snapping pictures everywhere of the white buildings topped with gorgeous blue roofs, and nearly the entire island has a beautiful view of the sea. It's not hard to find accommodations that'll see you bathing in luxury, as many rentals come complete with their own terrace pool. Book a catamaran cruise if you want to sip wine and snack on charcuterie while sailing, tour the many local shops and treat yourself to a piece of jewelry in Santorini blue, or hike up to Oia for a gorgeous sunset view. 
Iceland is the ideal locale for offbeat Scorpio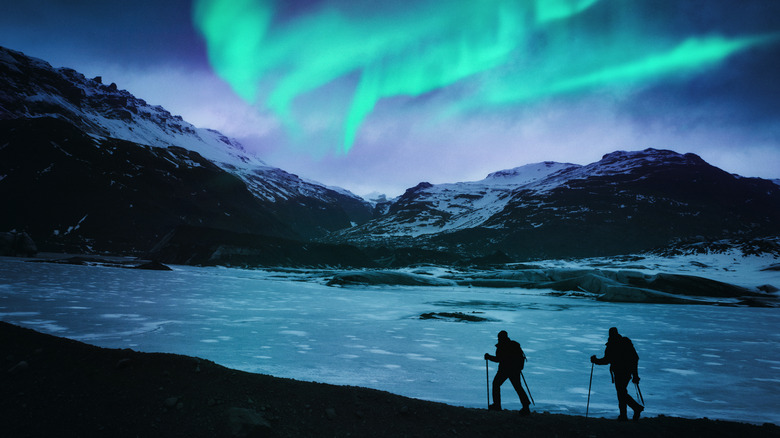 Powerofforever/Getty Images
Ah, Scorpio. You love all things unusual and a little offbeat, and you tend to be down for pretty much anything. We wouldn't be surprised if you want to use your vacation time for some introspection. You're probably looking to travel somewhere that can give you a little bit of everything — adventure and down time, socialization and solitude, nature and culture. If this sounds right up your alley, there's no place better to visit than Iceland. 
Advertisement
You love adventure and taking the road less traveled, and Iceland has all of that and then some. Start by seeing the sights on the "golden circle," which include a geyser, waterfall, and national park. Spend a day (and find accommodations) in the quirky city of Reykjavik, where you'll find plenty of shops and cute cafés. For a short excursion, drive a few hours south to the famous black sand beaches in Vik. For an extreme vacation, rent a car and drive the ring road, which runs around the perimeter of Iceland — just make sure you have experience driving in extreme conditions first. It's easy enough to find tour groups for all these activities when you want some social time, but they're also easy enough to do on your own. You can't miss a trip to the famous blue lagoon, and here's a pro tip: If you go to the blue lagoon at night, you may see the Northern Lights while you soak.
Advertisement
Sagittarius will love Seoul, South Korea's history and culture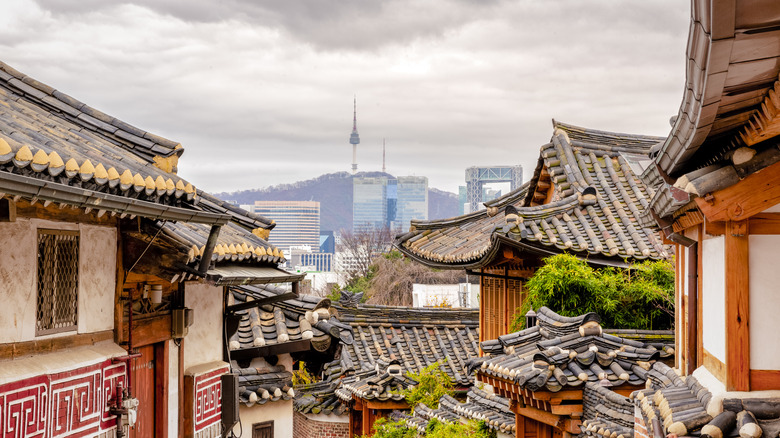 Uschools/Getty Images
If you're a Sagittarius, you're probably naturally adventurous, and we wouldn't be shocked if your innate curiosity has already prompted you to visit many destinations on this list. You love to experience everything and learn along the way, and you're sure to find ways to do that no matter your vacation destination — but if you're looking for somewhere rife with culture where you may not have visited yet, why not check out Seoul in South Korea? 
Advertisement
Seoul is the ideal vacation destination if you want a great mix of history and culture. Seoul locals aren't the most sociable, but they are perfectly friendly, and if a social vacation is what you're after, it'll be easy enough to make friends with other tourists while you're there. To immerse yourself in the culture, don't miss out on seeing Seoul's many historical sites, including Gyeongbokgung Palace or the Korean Demilitarized Zone (DMZ), or catch some calming vibes at the serene Nami Island. For all you Sagittarius foodies out there, don't miss out on the wealth of Korean barbecue the city boasts. 
Switzerland's scenic views and activities can fill any Capricorn's itinerary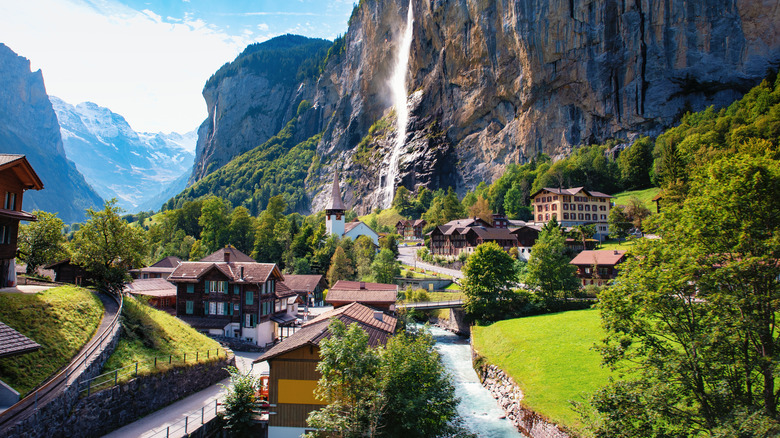 Pavel Khiliuta/Getty Images
Capricorn, you're not one to plan a vacation last-minute or just wing it when you get there. You're practical, and you probably love travel itineraries and a good amount of predictability when you're abroad. You're looking for a vacation destination that matches your own sophistication and hard-working spirit. Plus, as an Earth sign, any number of gorgeous natural views and experiences is a huge bonus. If this sounds like your perfect vacation, you'll find just what you need when you visit Switzerland.
Advertisement
First off, Switzerland has some of the most gorgeous views you could ask for in a country. You'll love getting high up in the mountains to go hiking or skiing, but if extreme activities aren't your thing, the views alone are enough to satiate your appetite for adventure. Switzerland is also full of art and culture that you'll love digging your heels into, and if that's what you're after, the city of Bern is a can't-miss destination. The Kunstmuseum Basel is a great place to visit when you want to feel immersed in the classic art world, and science aficionados would love touring Einstein's old apartment.
The culture of Tokyo can't be beat for any quirky Aquarius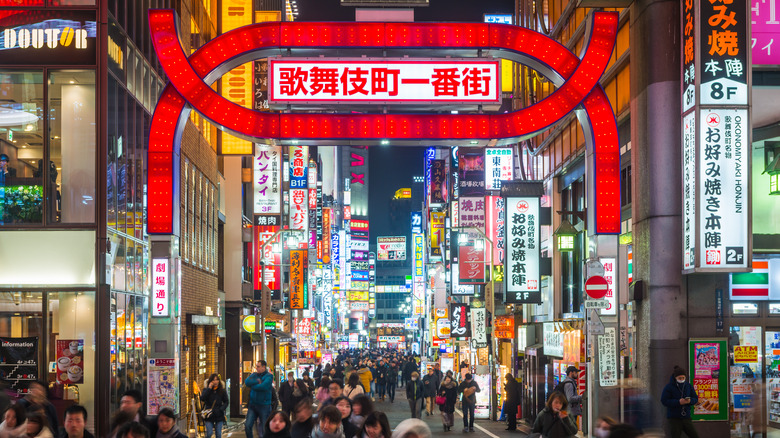 Fotovoyager/Getty Images
Aquarius, you're just full of adventure and intellect in the best way. When you travel, you love to immerse yourself in the city's culture, and the more offbeat it is, the better. You feel alive in environments that are just as eccentric and fun as you are, so why not take your next vacation in a city that's the perfect match to your slightly quirky personality? That's right, Aquarius — we're sending you off to Tokyo, Japan.
Advertisement
To start, dive head first into Tokyo's culture when you visit the Harajuku District. This fashion-centric district in Tokyo is the perfect place to go when you want to dress uniquely like yourself or someone else (cosplay enthusiasts, we're looking at you!). Put your intellectual Aquarius mind to work when you visit and learn about one of Tokyo's temples, such as the famous Sensō-ji Temple and the Meiji Shrine, or by visiting the Tokyo National Museum. Fans of performance art won't want to miss a show at the Kabuki-za Theatre, and every adventurous Aquarius would love to spend a day at the Yomiuriland amusement park.
A seaside town in Portugal provides the perfect dreamy vibe for Pisces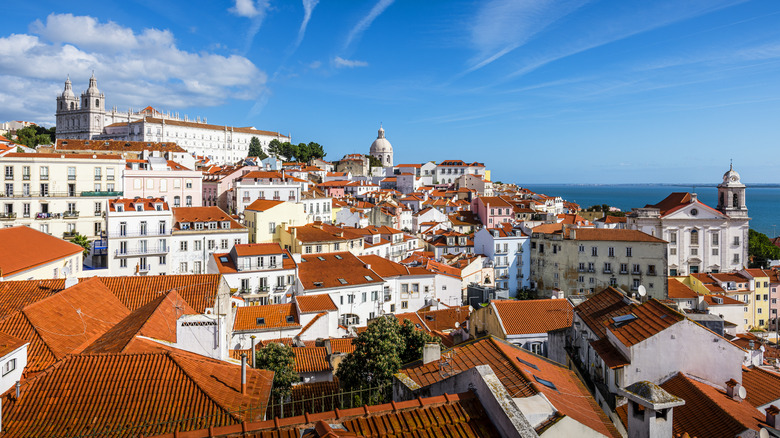 No_limit_pictures/Getty Images
Pisces, you're a water sign that really embraces the idea of going with the flow. You tend toward romantic vibes in your daily life, but especially when on vacation — you view vacations as the perfect time to dive head first into sensuality and romance. You may expect us to recommend a popular home to one of the romance languages, such as Spain, Italy, or France, but, Pisces, you deserve something a little less popular and more romantic. Because of this, we think a seaside town in Portugal would be the perfect vacation destination for you. 
Advertisement
Your dreamy, imaginative, romantic vibe would thrive in a sensual seaside town in Portugal. The city of Portugal is full of romantic attractions, from the Celtic natural sights of northern Portugal to the beautiful church Igreja de São Francisco. Lisbon is also a can't-miss Portuguese city boasting plenty of cobblestoned (very IG-worthy) streets. While there, don't miss out on sipping some of Portugal's delicious wine, and, as far as accommodations go, we'd recommend finding somewhere close to Aveiro, which sits on Portugal's west coast and has been dubbed the "Venice of Portugal."