Use Nail Primer Before Your Base Coat For A Smoother, Longer-Lasting Manicure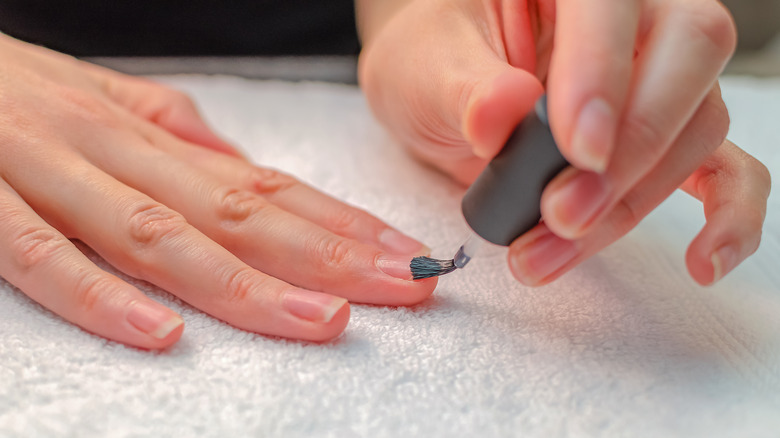 Sersol/Getty Images
We may receive a commission on purchases made from links.
Once upon a time, many of us thought using a good-quality base coat and top coat was enough to make our bright, playful manicures last. But right now, nail primer is making its way into the spotlight, as applying it to clean, bare nails before the base coat can lead to longer-lasting results. Think about it: We typically need a primer for the makeup on our face; some people even use eyelash primer before applying their mascara. It makes sense then that nail primers are getting in on the game.
So, what is a nail primer anyway? In an interview with InStyle, nail artist Rachel Joseph described it as "a cleanser to prep the nails before applying lacquer that is used to remove all dirt, oils and any residue from the nails to help aid in longer wear."
In other words, nail primer sets the stage for more durable manicures by cleansing the nail. Here's what to know about it.
Nail primer will help your manicures last longer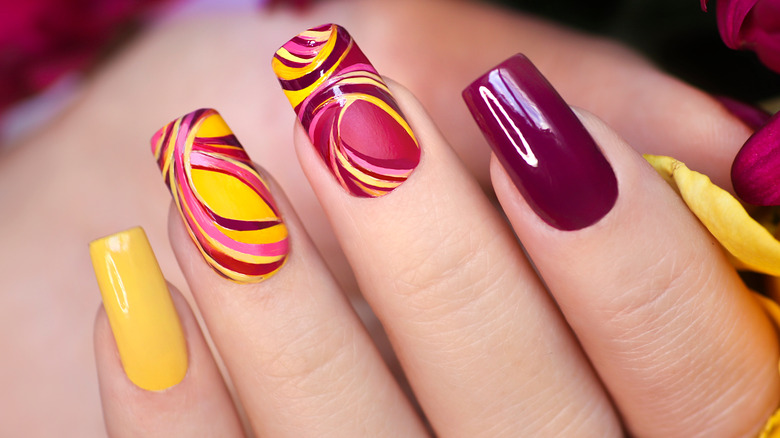 marigo20/Shutterstock
Sure, applying a layer of nail primer may sound and feel like a hassle due to it being an extra step, but doing so can actually save you time in the long run since you won't have to remove and re-do your nails as often. "It gives your mani a 20% increase in durability and even makes polish application smoother and easier," Olivia Van Iderstine, a mani trend expert and vice president of content and creative for Olive & June, told InStyle.
Beauty enthusiasts are also bringing up the importance of nail primer across TikTok. For instance, user @nailwme's video lists various nail products they wish they would have tried sooner, and the first item mentioned? You guessed it: nail primer. But that's not all. User @theemalanijay's video listed nail primer as a must-have item for nail technicians, so you know there's validity to it!
Try these nail primers for under $15
Ready to invest in nail primer now? The Young Nails Protein Bond is worth checking out. As an Amazon's Choice item boasting 4.6 out of five stars with over 14,000 ratings, it's available for under $15. "I've been doing my own gel manicures at home for about 10 years and this is the best product I've tried to prevent lifting ... I'm hard on my hands so this really impressed me," one happy reviewer wrote. "I will for sure be repurchasing."
You can also try out the best-selling Modelones Nail Primer for under $10 on Amazon. This nail primer has 4.6 stars with over 17,000 ratings. The cruelty-free, vegan Olive and June Nail Primer sells for $10 at Olive and June and will keep your nail polish in place as well. With an average 4.4 star rating, one reviewer wrote, "Unlike other primers I've used, this primer really seems to create a surface that nail polish wants to stick to. I no longer skip the primer step!"