Ready-To-Wear Fashion: What Does The Term Mean?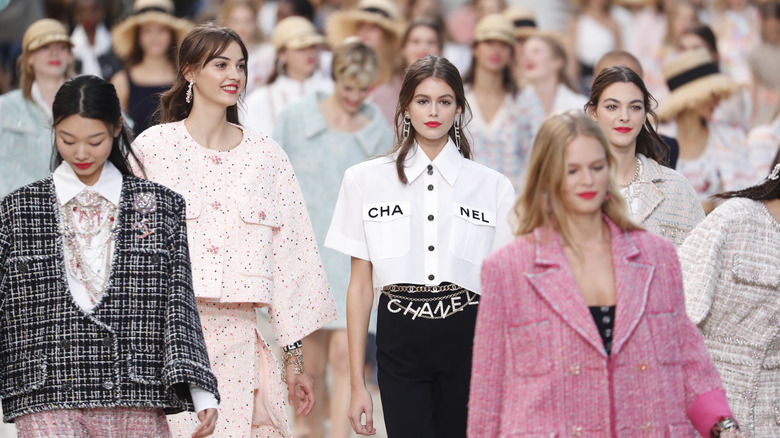 FashionStock.com/Shutterstock
Every year, consumers and fashion aficionados are treated to a series of fashion shows and events collectively known as fashion weeks. The four major fashion weeks are located in New York, London, Milan, and Paris, conducted in that order. For many, fashion week is the time of the year when everyone stops to study the trends and styles that will be hitting the stores the next season.
Typically, fashion weeks are held during February and September, with February's fashion weeks showcasing the fall and winter trends. September's events highlight the spring and summer trends to look out for in the following year. While some designers opt out of fashion week to showcase on their own time and schedule, it's unusual to see. Although many are aware of fashion week and everything it means to the industry, there are plenty of terms that still offer questions to others.
During fashion week, you'll see the location accompanied by either "S/S" or "F/W," followed by the year. These letters simply define whether it's the spring/summer or fall/winter collections. You'll also find terms after these which include "ready-to-wear," "haute couture," or "resort wear." While they may all seem the same, they represent different collections. "Ready-to-wear" is the most common term you'll see, as these are the collections shown in February and September. While you'll mostly see this during fashion shows, knowing what "ready-to-wear" means can help you shop smart and know what you're looking for.
What is ready-to-wear?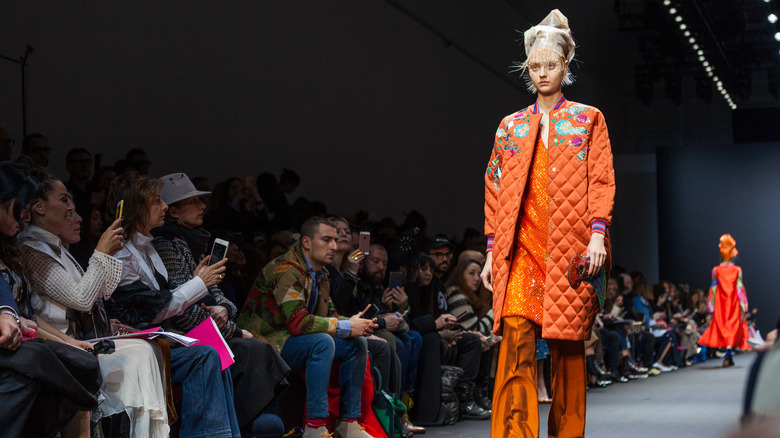 taniavolobueva/Shutterstock
"Ready-to-wear" simply refers to the fact that a piece or collection was produced to be sold to the masses. Ready-to-wear collections can be found in stores after they've been displayed on the runway. Unless you've had a one-on-one consultation with a designer, every article of clothing you have is ready-to-wear. Even formal dresses or suits can be considered ready-to-wear if they were mass-manufactured to be sold to the general public. Ready-to-wear isn't determined by its price tag, but rather by the level of exclusivity to purchase an item.
While ready-to-wear has made it easier for anyone to buy an article of clothing, it's not always the perfect fit. Before mass manufacturing was considered the norm, it was likely that if you had the money, you were able to get custom clothing that fit your measurements and sizes. Ready-to-wear erases this and is made by a somewhat universal sizing standard. Brands can use alternate sizing measurements, meaning one size for one brand isn't the same as for another brand. 
While nowadays, inclusive sizing is further along than before, it's still one of the major cons of ready-to-wear. However, as much as it would be best to have clothing fit according to our bodies, it's simply not logical or economical in today's society.
Differences between ready-to-wear, haute couture, and resort wear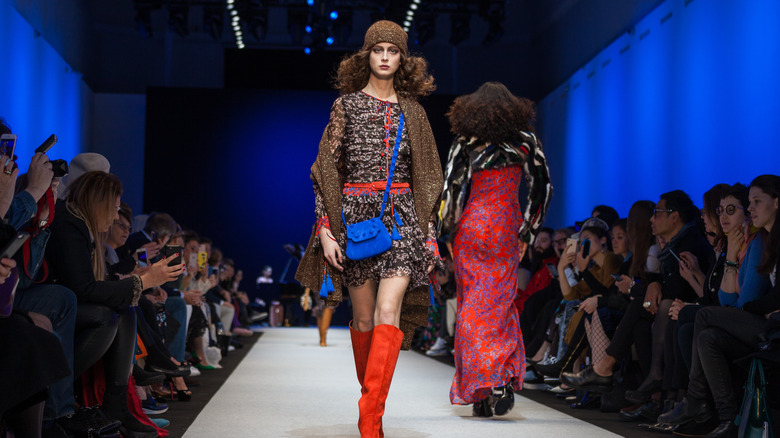 taniavolobueva/Shutterstock
Besides "ready-to-wear," you'll likely also find occasions where you will see "haute couture" and "resort wear." These two terms signify different collections that are meant for other purposes. If you ever find a piece labeled "haute couture," it was made specifically for one or a few people. These items are typically more creative and over-the-top and represent more of a personal style rather than fit a trend. These pieces are higher in price, as they take more work and use higher-quality fabrics and items. 
For a brand or designer to be considered haute couture, it needs to fulfill certain requirements determined by French law. For this reason, there are only a handful of haute couture fashion houses which showcase their work in their own fashion week during the month of January.
Another term you may see floating around is "resort wear." These clothing pieces are the pieces you would take with you on vacation. Because you would be lounging poolside at a resort, these pieces are all about being vacation-ready. You may find during these shows that there are plenty of swimsuits and beachwear that can make planning for a trip easier. Within the resort wear category, there can also be dress codes. These include casual, evening, and formal wear. Designers will typically showcase items for all three and create pieces that are lightweight and apt for traveling.