46 Haircuts Made For Wavy Hair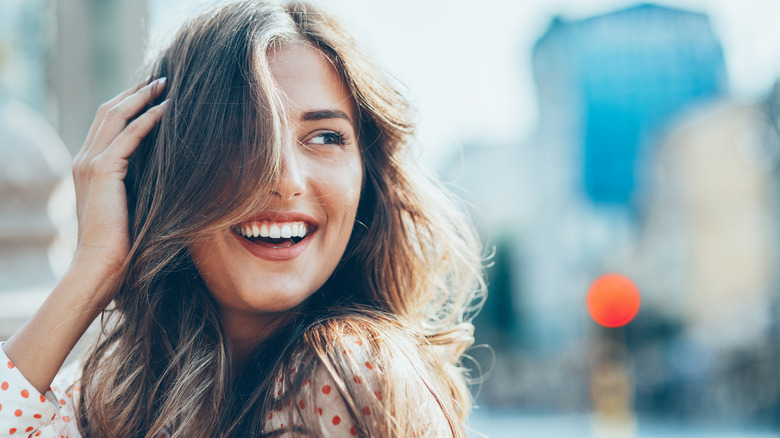 Filadendron/Getty Images
Naturally wavy hair truly can be a beast to style — or not, if you happen to be among the blessed few who step out of the shower with perfectly beachy waves every time. The rest of us are intimately familiar with the perils of styling wavy hair: Frizz, breakage, and uncooperative curls are just the beginning. Because wavy strands tend to be more porous than straighter hair types, dryness is a common nuisance. And don't even get us started on finding products that tame frizz without making hair look like an oil slick.
Thankfully, there are more than a few tricks to living with and loving your wavy hair. And at the top of that list is choosing the right haircut and style that will both accentuate your unique mane and minimize (or even eliminate) the frustrations of styling it. If you're concerned that limiting yourself to only wave-friendly cuts will leave you without options, never fear! While there are certainly a few basic cuts that will always be safe options, there are plenty of variations to suit even the edgiest tastes. Get inspired by 46 cuts and styles (including celeb inspiration) that were absolutely made for wavy hair.
Long, subtle layers
This low-maintenance cut is a perfect choice for the beauty connoisseur who wants to keep things classic and simple while also keeping their options open for countless updos. There are just enough layers to add movement without eliminating excess length or volume — making it an especially helpful cut for anyone concerned about thin or super-fine strands.
Classic French bob
Believe it or not, France does not have a monopoly on chic, perfectly-coiffed hair — they're just very, very good at it. The French bob generally involves a slightly shorter length (think just short of the chin) paired with blunt bangs. The addition of a wavy hair texture gives this look an effortless vibe that just begs to be taken to a leisurely Sunday brunch.
Updated lob
The long bob has long been a favorite go-to cut for celebrities and mortals alike for countless reasons, but chief among them is its versatility. Whether you opt for a classic single-length lob (typically anywhere between the chin and the collarbone) or update the look with layers, bangs, or a bold new dye job, the look is pretty much guaranteed to compliment wavy tresses.
Retro shag cut
Embrace your inner '70s rock 'n' roll goddess and do your hair a favor at the same time! Very few cuts are as universally flattering to wavy hair as the shag — with feathery layers cranked to the max, hair appears fuller around the crown and gradually thins to edgy fringe at the ends. It reduces weight, pumps volume, and looks effortlessly cool. What's not to love?
Curtain bangs
Another beloved '70s throwback that is having a moment in the modern limelight is curtain bangs, which were pretty much made for wavy hair. The face-framing style is historically paired with a center part with the bangs cut shorter in the center while gradually lengthening the further they get from your face — just like curtains framing a window.
Layers-plus-fringe
This playful, youthful look is just as versatile as it is cute. Seriously, the classic pairing of bangs with bouncy layers works just as well on medium and short hair as it does on long hair. The varied lengths scattered throughout the hair adds interest and movement and make for some adorable updo options.
Mullet
Yet another throwback style that's back with a vengeance, the modern mullet is a surprisingly versatile cut that can be just as casual or just as elevated as you like. The idea — which first rose to fame in the '80s — is to keep the hair at the front shorter than the hair at the back. Modern takes on the iconic style can involve creative dye jobs, micro-fringe, and a variety of textures.
Pixie cut
Pixie cuts are adorable enough on their own, but the added texture of wavy hair types can take this style to another level altogether. Your average stylist will achieve a traditional pixie cut by cropping the hair in layers, leaving a tousled appearance that can be as subtle or as bold as you prefer depending on the length left on the top of the hair.
Micro fringe
Micro fringe, also known as micro- or baby-bangs, is another throwback trend (this time going all the way back to the '50s) that has been cropping up on ever-more social feeds in recent years. The style involves cutting bangs super short — typically just an inch or two down the forehead — and adds an alluring edginess when paired with wavy tresses.
Choppy layers
Styling wavy hair is all about showcasing that gorgeous texture, so why not use your next trip to the salon to do just that? A cut featuring prominent choppy layers, and lots of them, is a great way to add texture without overloading your hair with products that promise to do the same thing but usually just end up weighing hair down with excess oil.
Single-length cut
It's hard to beat the simplicity and elegance of a single-length cut, especially when it's paired with soft, smooth waves. Because there are no layers to thin the hair's appearance, a single-length cut emphasizes volume, fullness, and shine — making it a perfect style if you're looking to show off how glossy and healthy your mane is on the daily.
Textured layers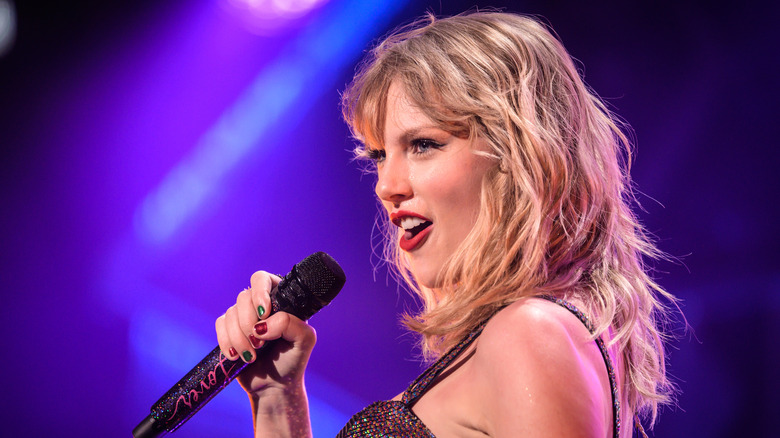 Brian Friedman/Shutterstock
When it comes to celebrity hair inspo, no self-respecting list can leave off T-Swift. Her ever-changing sense of hair style never fails to serve, no matter the era. This particular look — worn while performing at Madison Square Garden in December 2019 — features her trademark fringe with plenty of layers styled into tousled beach-inspired waves.
Side swoop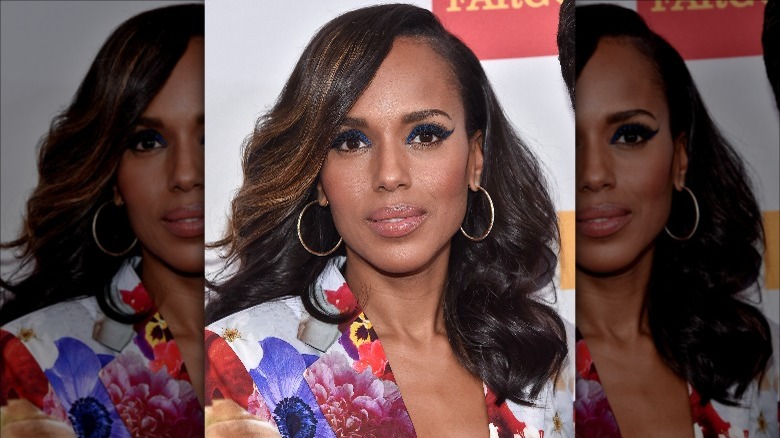 DFree/Shutterstock
Though center parts reigned strong for the better part of the 2010s and are unlikely to be unseated as everyone's go-to part any time soon, influencers and celebrities alike are getting more and more creative with this simple styling step. Kerry Washington's bold side-swoop flows seamlessly into soft round waves, making for a chic-yet-subtle nod to the side part of the '00s.
Layers with a middle part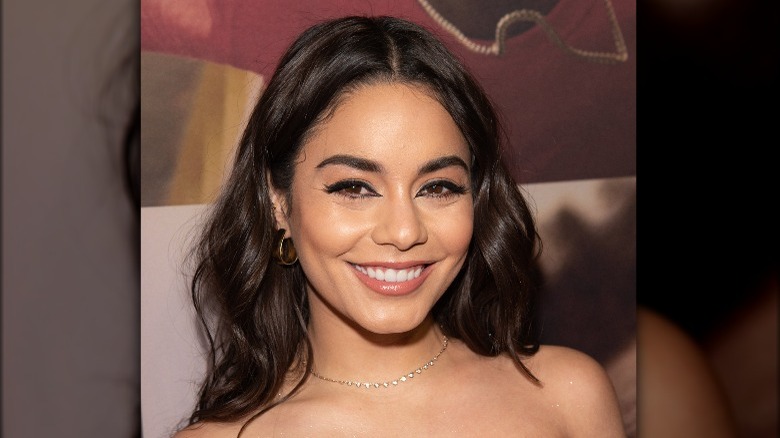 Ron Adar/Shutterstock
There really is no single right way to style wavy hair, but more often than not, it comes down to achieving those effortless, jumped-out-of-the-shower-this-way vibes; which, by the way, takes a lot of effort! But having a cut like Vanessa Hudgens' balanced layers paired with a classic middle part makes the job, if not completely effortless, then easy enough to achieve when time is limited.
Face-framing strands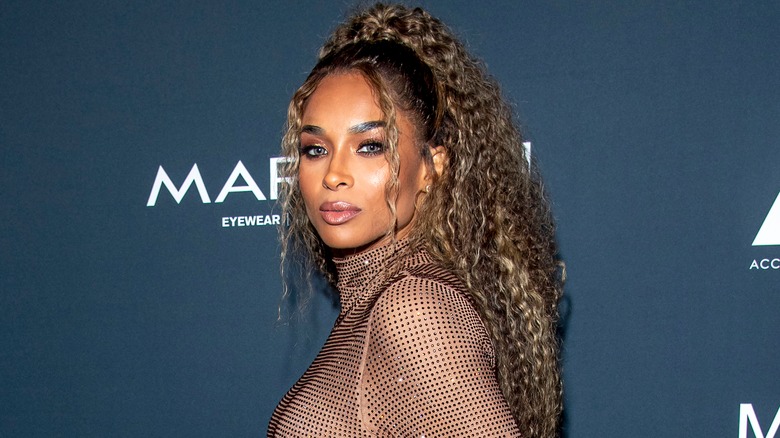 Ron Adar/Shutterstock
Let's be clear: Wavy hair is always gorgeous, but sometimes it does require extra work to tame into your style of choice. But that doesn't necessarily mean you're at the mercy of your go-to claw clip. Ciara's face-framing strands complete her chic half-up style and put her hair's texture front and center.
Subtle beach waves with bold roots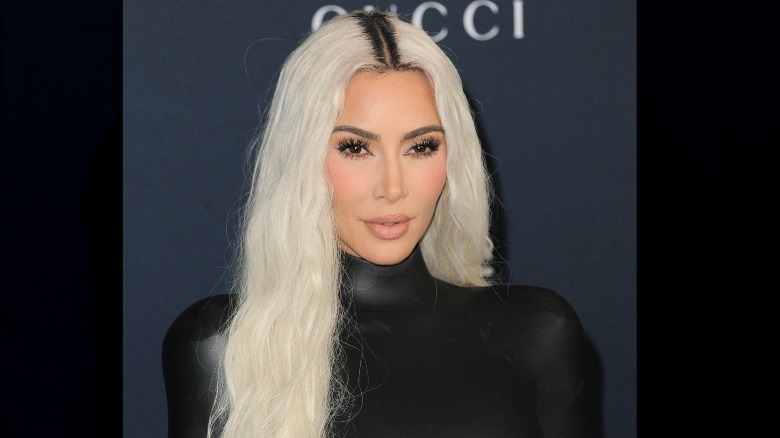 Tinseltown/Shutterstock
Kim Kardashian can always be counted on for some seriously stunning hair inspiration, and her look from the November 2022 LACMA Art + Film Gala in Los Angeles is no exception. Subtle layers accentuate her soft beach waves, while the bold contrast of her roots lends the look a certain unexpected edginess.
Textured lob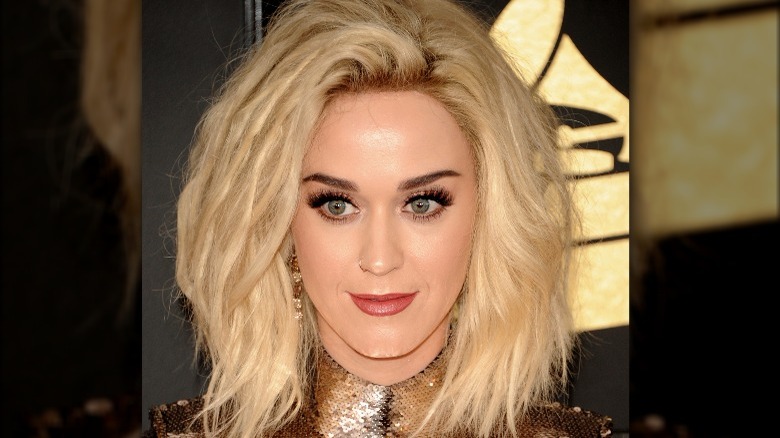 Tinseltown/Shutterstock
Katy Perry's textured blond lob all but screams summer, from the soft beach waves to the ample volume, right up to the swoopy face-framing layers. Not only does the look offer some impressive versatility — the ways to style classic lob cuts are practically endless — but it also flatters a variety of different face shapes.
Medium single-length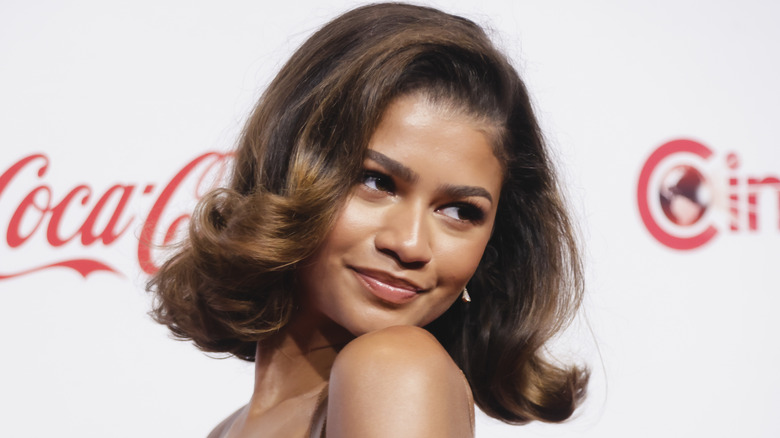 Greg Doherty/Getty Images
While layers are certainly one of the most popular cuts out there at the moment, they're not essential for a stunning style. For proof, look no further than Zendaya's single-length cut, featuring little to no layering, but a ton of volume to accentuate those big, round waves. The side part and subsequent face-framing swoop are just the cherry on top.
Big easy-going waves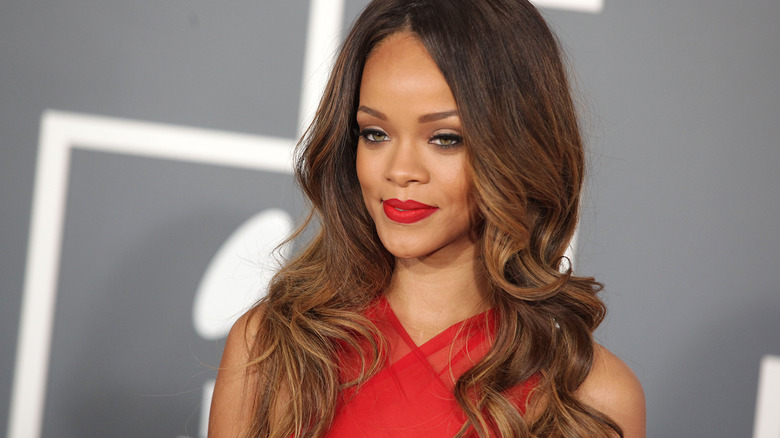 DFree/Shutterstock
It's hard to name a style more effortlessly cool and stylish than Rihanna's big, easy-going waves. For this style, tresses fall from a subtle center part in loose, unstructured waves with lots of short layers on the bottom half of the hair shafts. The simple and low-maintenance cut is also perfect for anyone who wants to retain their hair's length for the freedom of easy, creative updos.
Subtle side part with volume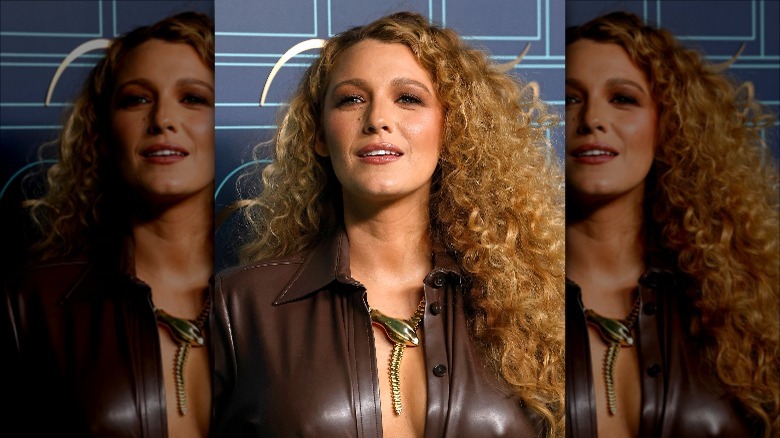 Taylor Hill/Getty Images
Blake Lively's super-volumized 'do is a study on how to style wavy hair that's leaning on outright curly. The look embraces texture with open arms and even accentuates it with subtle layers. Lively's asymmetric part dials down the style's sense of structure, instead adding an appealing touch of effortlessness to a look that doubtless took some effort to execute.
Super short bob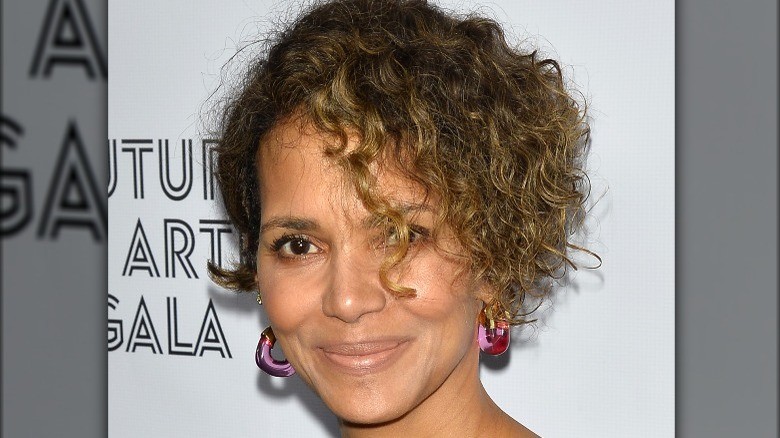 Jerod Harris/Getty Images
The classic bob will always be a reliable crowd-pleaser when it comes to basic styles for many reasons, but chief among them is its versatility. Whether you're looking to accentuate your particular face shape or address some other beauty concern, the bob can always be adapted to suit individual tastes. Just take a look at Halle Berry's super-short bob, which both frames her face and showcases her hair's awesome texture.
Single length with side part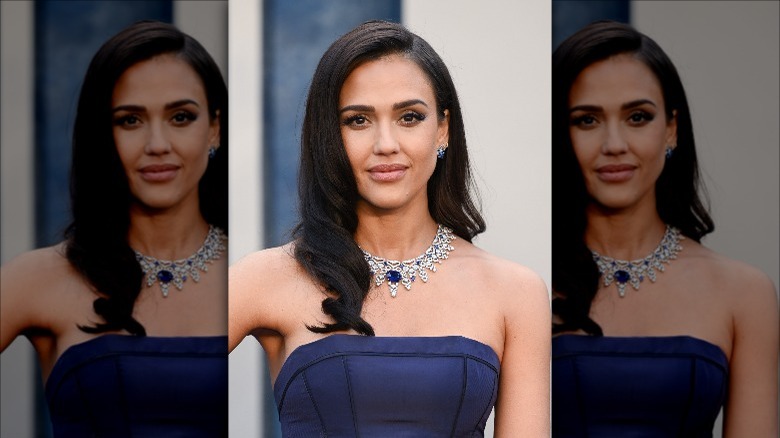 Karwai Tang/Getty Images
Jessica Alba showcased just how powerful a single-length cut can be at the Vanity Fair Oscar Party in March 2023. Featuring next to no layering, Alba's hair is sleek and perfectly coiffed into subtle, round waves. The chic style is also on-trend with its deep side part, which helps to frame Alba's face without the aid of layers.
Structured swoop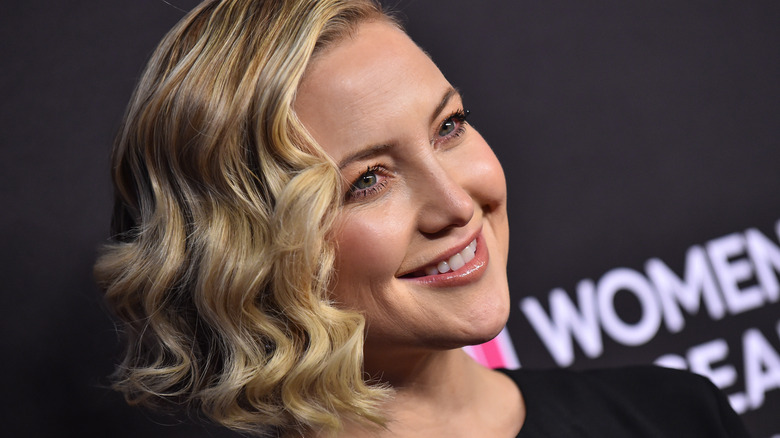 DFree/Shutterstock
Who said waves have to be loose and tousled? Kate Hudson's short style conclusively proves that wavy hair isn't limited to laid-back, beachy styles. Featuring a deep side part, Hudson's style is carefully structured to show off her uniform waves, with only the tiniest bit of layering near the front.
Super sleek center part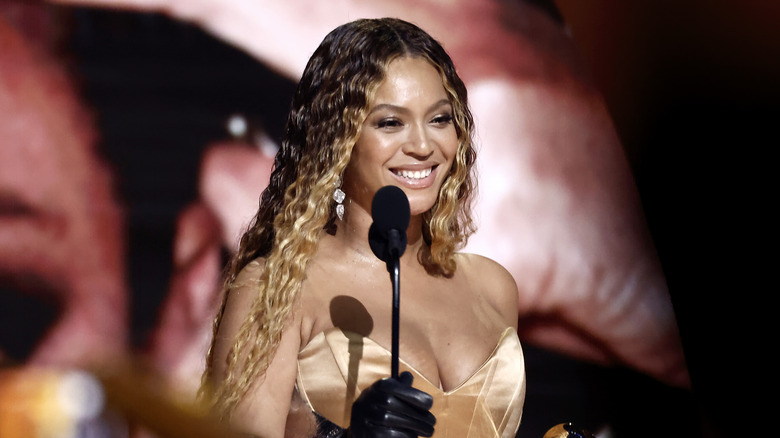 Emma Mcintyre/Getty Images
If there's one thing we can always count on Queen Bey delivering — besides spectacular performances — it's a stunning look. Her hair was especially on-point during the 65th Grammy Awards in February 2023: The sleek waves paired with a clean center part were a perfect complement to the Best Dance/Electronic Music Album award that she took home that evening.
Layered beach waves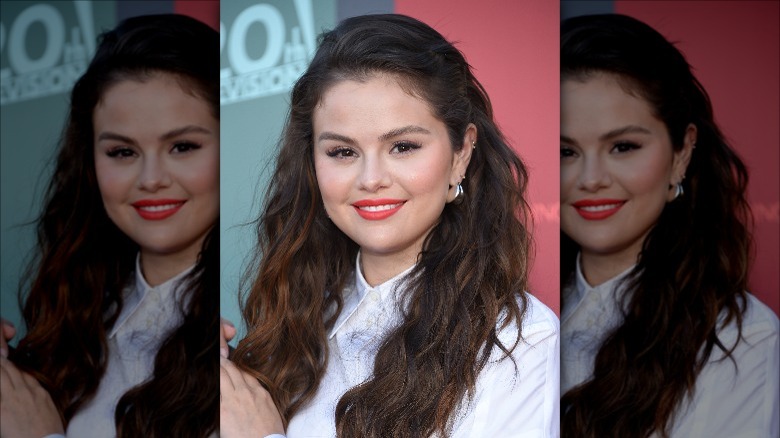 DFree/Shutterstock
Selena Gomez's long, layered waves really are the epitome of beach vibes. The cut features plenty of dimension and movement thanks to its abundant layers and Gomez's auburn lowlights throughout. There's also plenty of face-framing fringe, which the Rare artist has conveniently pinned up and out of her eyes.
Blown out waves with side part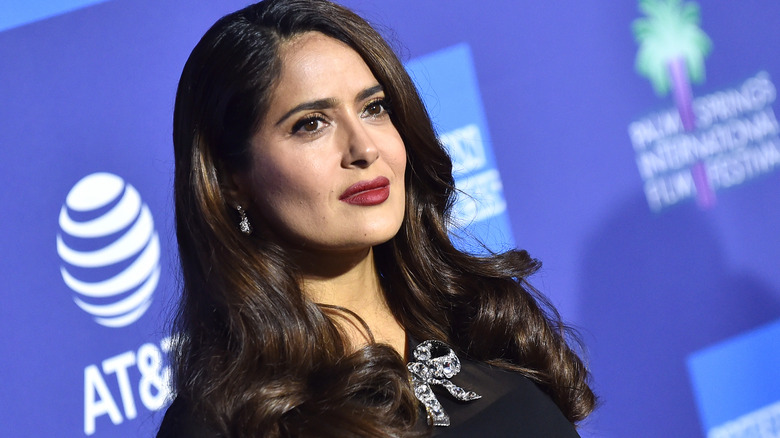 DFree/Shutterstock
There's nothing quite like the silky soft, glossy waves of a fresh blowout. Salma Hayek dresses the look up further with subtle layers and side part, featuring just the right amount of face-framing without making the style seem cluttered or drastically different from your basic blowout.
Soft front layers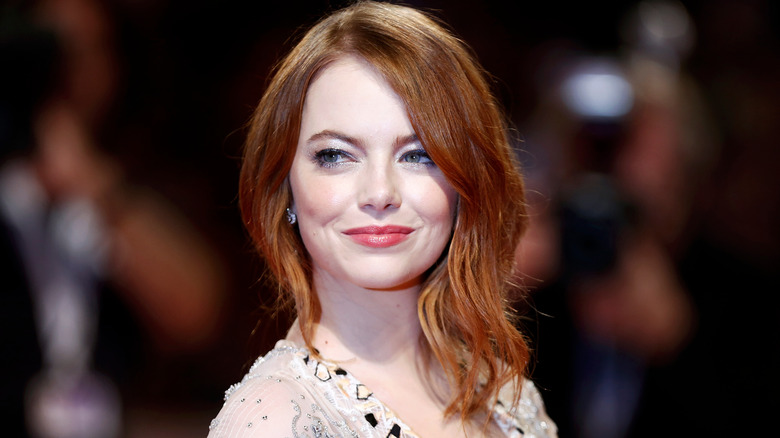 Andrea Raffin/Shutterstock
Emma Stone's take on layers puts the long fringe front and center, literally. With the majority of her style's layering focused on the front of her hair, it perfectly frames her face while accentuating her eyes and lips. The side part works to keep the style looking relaxed and less structured than a clean center part.
Long graduated layers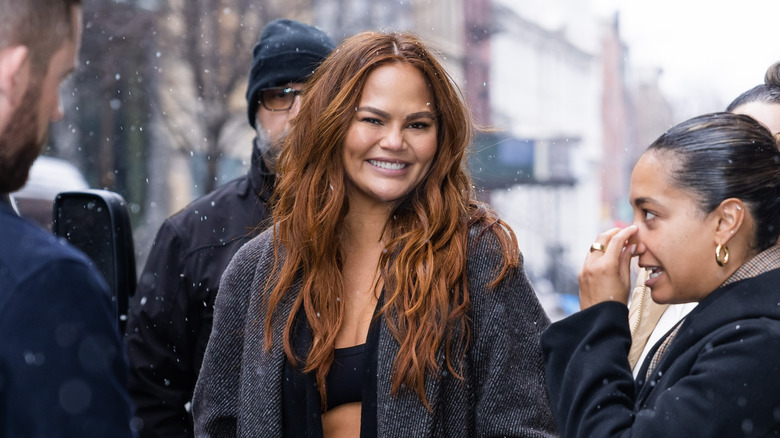 Gotham/Getty Images
Chrissy Teigen's casual cut is yet another example of an adorable, versatile style just as trendy in the colder months as it is going into summer. The style features a bit of face-framing, but the boldest feature is her graduated layers, flowing in a variety of distinct lengths in subtle beachy waves. Teigen's cut is a perfect option for connoisseurs of long hair who want to flirt with different lengths.
Chin length with piecey layers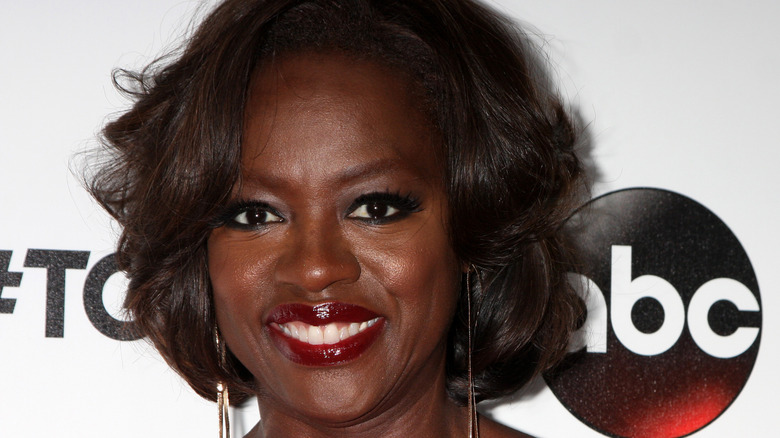 Kathy Hutchins/Shutterstock
Viola Davis' chin-length style proves that there are far more creative short- and mid-length options out there besides the classic bob. Piecey layers paired with smooth waves make for a unique look with plenty of movement and dimension, while the slightly tousled texture lends the style versatility to easily switch between red carpet and daily living.
Mid-length center part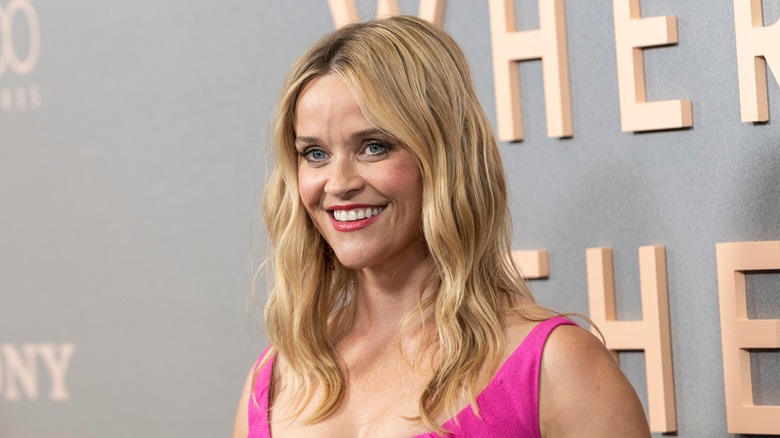 lev radin/Shutterstock
Really, what's not to love about medium-length cuts? Short enough to frame the face but long enough to retain the option of a quick ponytail or intricate updo, mid-length hair is truly underrated. Reese Witherspoon's look is a perfect example of the style's versatility, showcasing subtle layers with a casual center part.
Tousled pixie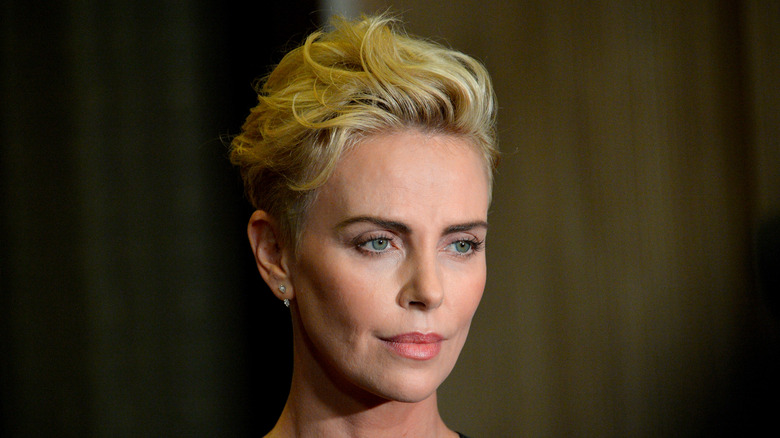 Featureflash Photo Agency/Shutterstock
Charlize Theron's tousled pixie truly is living proof that having short hair in no way limits your style's creative potential. Clipped super-short on the sides, Theron's cut is left longer at the top, allowing for her hair's wavy, windswept texture to shine through. Though the actor's red-carpet look would undoubtedly take a moment or two to perfect, the style options here really are endless.
Smooth waves with long bangs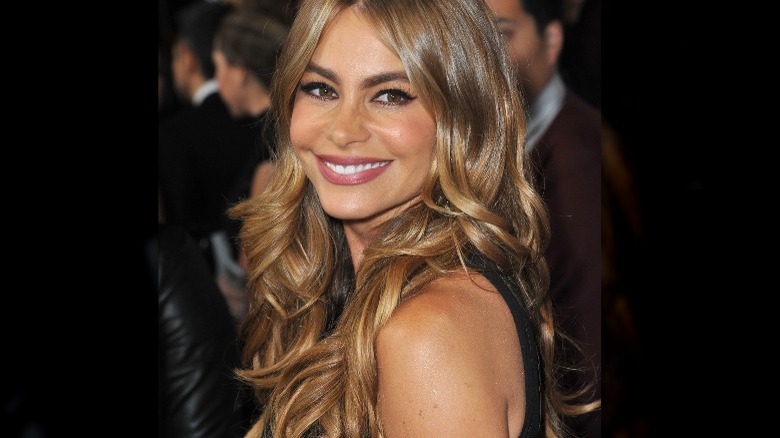 Featureflash Photo Agency/Shutterstock
Does Sofia Vergara ever have a bad hair day? If so, we've never seen it. And the Modern Family alum's long, layered look isn't likely to fail her anytime soon. The cut's long fringe flows seamlessly into the rest of her layers and provides the perfect opportunity for the actor to show off just how healthy and shiny her signature mane really is.
Barely-there layers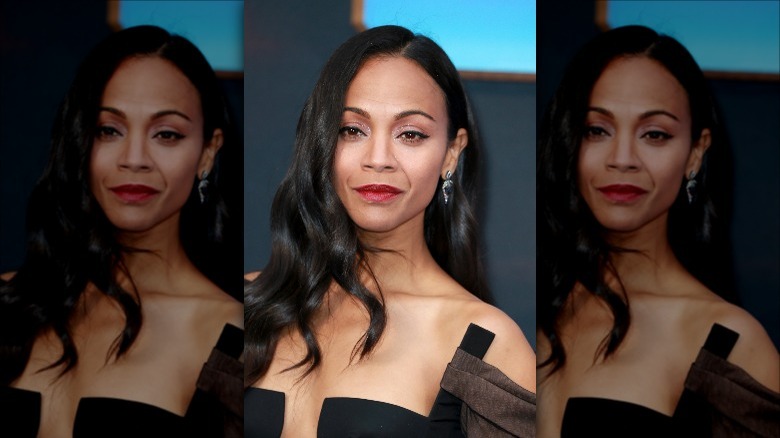 Fred Duval/Shutterstock
With all the talk about layers and single-length cuts, you might be forgiven for thinking that your options come down to one or the other. But thankfully, there are plenty of stunning styles to choose from that land somewhere in between the two popular cuts. Take Zoe Saldana's wavy tresses, for example: The look has all the elegance of a single-length cut along with the subtle movement of a few well-placed layers.
Short beach waves with face-framing pieces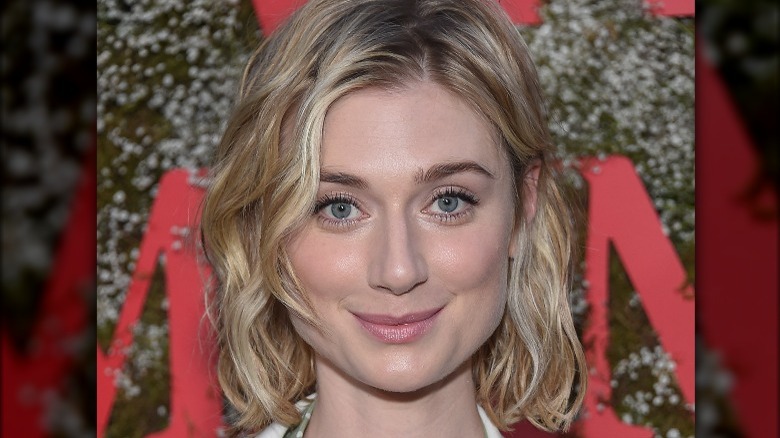 DFree/Shutterstock
Contrary to popular belief, beach waves — otherwise known as the unofficial hairstyle of summer — aren't just for long hair! Elizabeth Debicki's bob-length strands manage to look just as beach-ready without the complication of excess length. Her subtle side part and face-framing long bangs round out the adorable look.
Collarbone-length with volume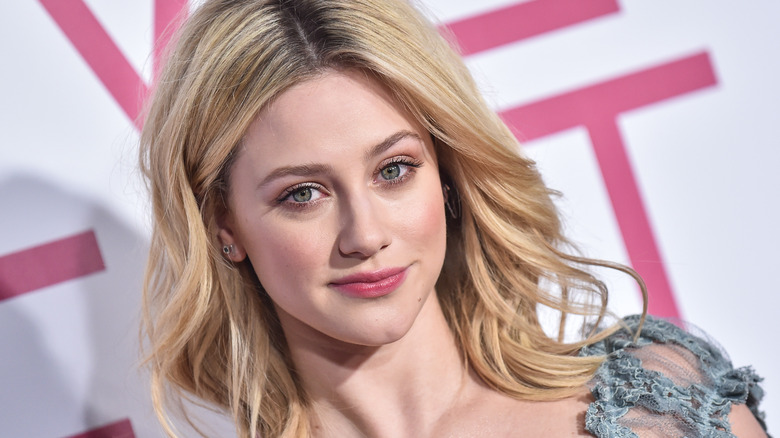 DFree/Shutterstock
Yet another excellent example of mid-length cuts for the win, this particular Lili Reinhart style comes down just to the collarbone, with plenty of shorter layers throughout to provide balance and movement. Reinhart also takes the casual-elegant style up a notch with plenty of volume, primarily concentrated at the roots.
Mid-length with bangs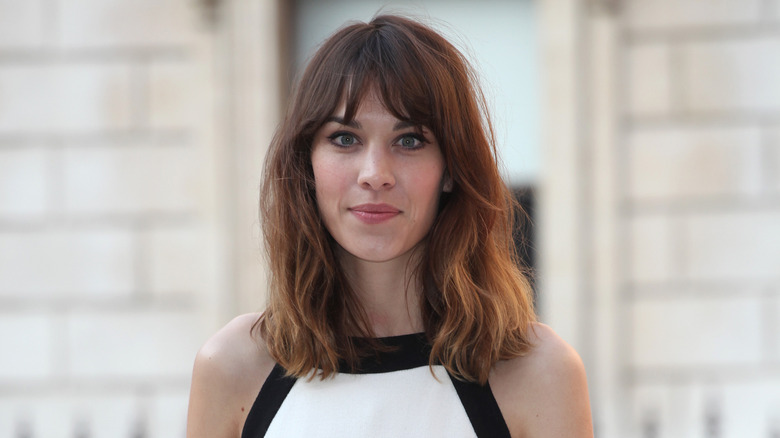 Featureflash Photo Agency/Shutterstock
For anyone looking to change up their look without doing anything drastic that they would regret later, bangs offer an attractive choice, and for good reason. Classic bangs are a universally flattering style that, depending on their execution, can change up a look as little or as much as you want. Alexa Chung's bangs paired with her barely-there waves make for a perfectly valid reason to consider asking for bangs at your next salon visit.
Side-swept bob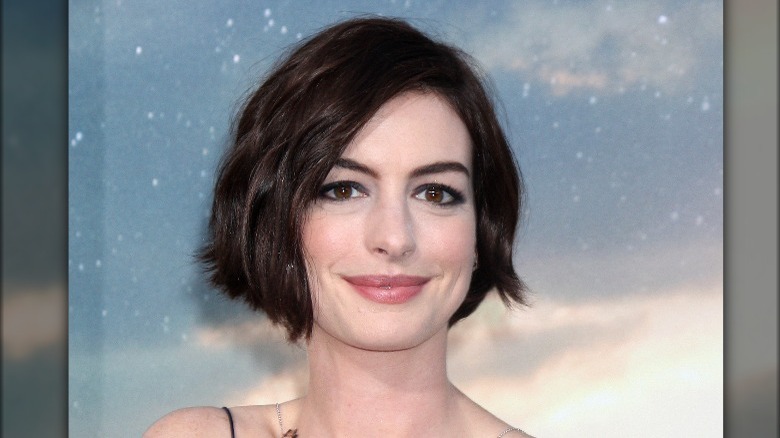 Kathy Hutchins/Shutterstock
All hail Anne Hathaway and her impeccable style revealed here in her modern take on the classic French bob. Hathaway keeps the traditional length of chin-or-shorter but switches things up with a deep side part and subsequent swoop. Her hair's slightly-tousled texture brings an element of casualness to the structured look.
Single-length lob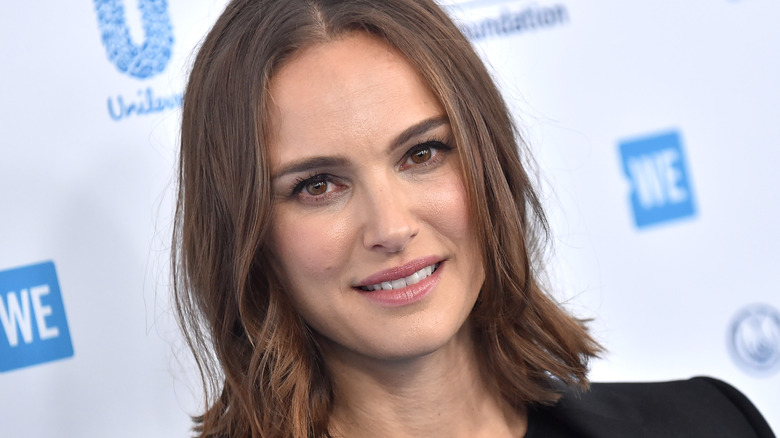 DFree/Shutterstock
When it comes to single-length haircuts, you might be tempted to assume you have two style choices: long or classic bob. Medium-length and even long bob haircuts walk the line between these two typical single-length choices, offering the lightness of a bob with the simple elegance of a long single-length cut. For celebrity proof you should be considering such a cut for yourself, look no further than Natalie Portman.
Short shag cut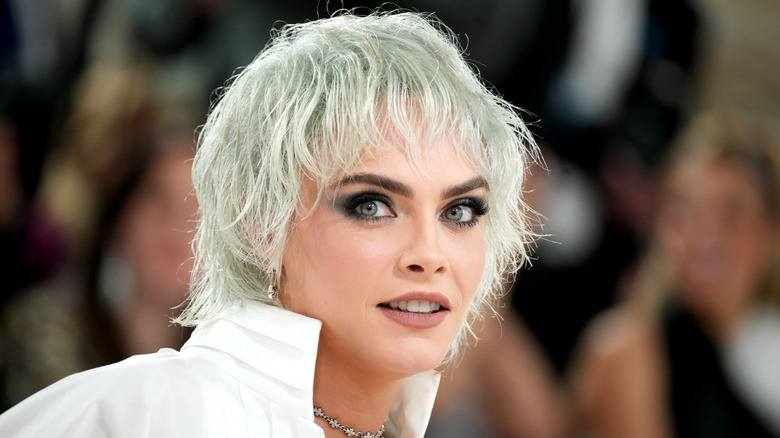 Jeff Kravitz/Getty Images
The classic shag has been gaining in popularity in recent years, as more and more throwback trends gain traction in the modern beauty world. Cara Delvingne's take on the classic cut modernizes it even further by taking the feathery layers to newer, shorter lengths. All the elements of the classic shag cut are there, from the layers to the mussy fringe and top-heavy volume.
Heavy texture with contrast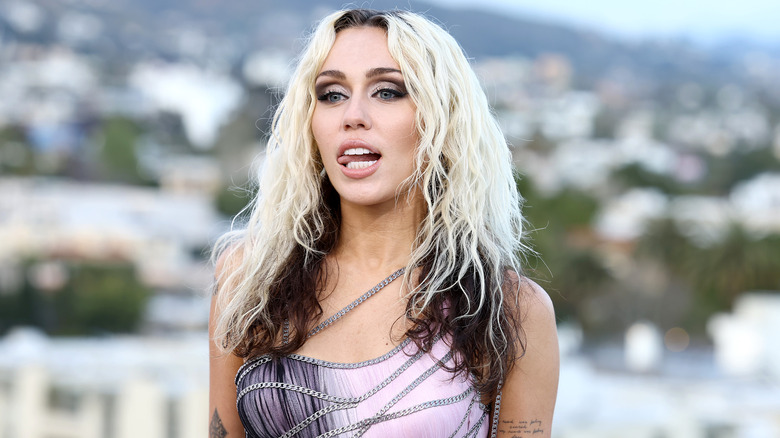 Arturo Holmes/Getty Images
What's the point of having that amazing, tousled texture without showing it off on occasion? That's precisely what Miley Cyrus is doing with her heavily textured beach waves. The cut features a center part, face-framing strands, and a sprinkle of layers for movement — all of which work to showcase the hair's texture, though Cyrus' eye-catching contrast does its part as well.
Casual bob with center part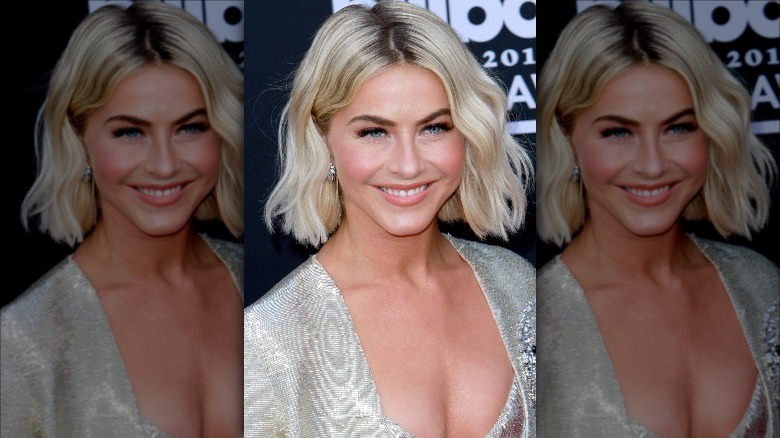 Kathy Hutchins/Shutterstock
What's not to love about a bob? They're lightweight, they can be as casual or structured as you like, and they're always on trend. Julianne Hough's bob is red-carpet appropriate while also relaxed and casual. The cut features soft waves, a natural center part, and only enough layering to frame the face — truly hair-simplicity at its finest.
Structured layers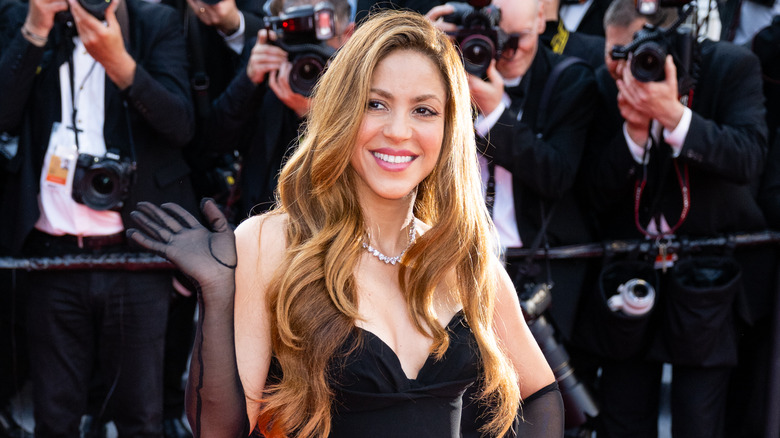 Samir Hussein/Getty Images
Not everyone with a wavy hair type is looking to get perfect beach waves. Sometimes, like Shakira, you crave something a little more structured. Her cut features multi-length layers throughout the style, with long, side-swept bangs and round, carefully-manicured waves. Though overall smooth, Shakira's look doesn't entirely miss out on texture, thanks in part to her golden-brown lowlights.
Barely-there beach waves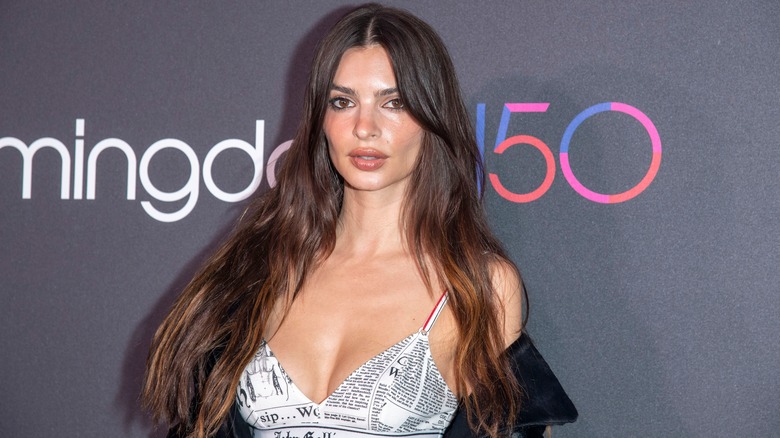 Ron Adar/Shutterstock
Another take on one of the most popular summer hairstyles out there, Emily Ratajkowski tones it down with her barely-there beach waves. The look also features curtain bangs and short layers concentrated further down the hair shaft, making for a casual look that is subtly stunning — but then when isn't EmRata?
Swooped pixie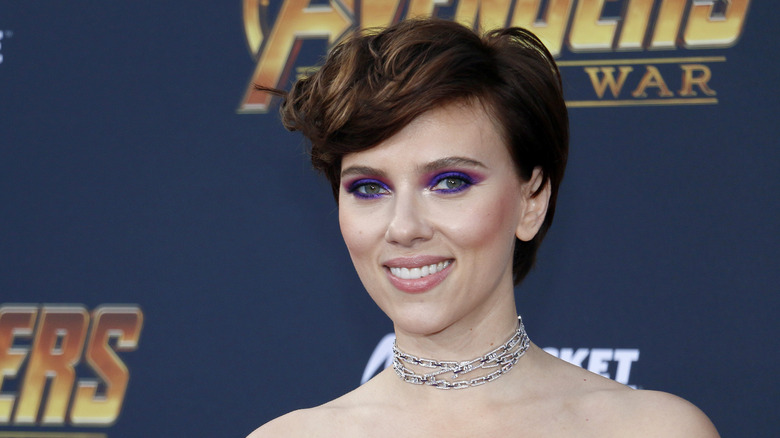 Tinseltown/Shutterstock
Scarlett Johansson's swooped pixie really does demonstrate the creative potential of the overall cut. Clipped shorter on the sides and longer on top (as with any true pixie cut), ScarJo's look makes good use of smooth, flowy waves and windswept texture. The addition of highlights and a few layers give the cut a perfect balance of lightness and dimension.
Diverse layers with bold color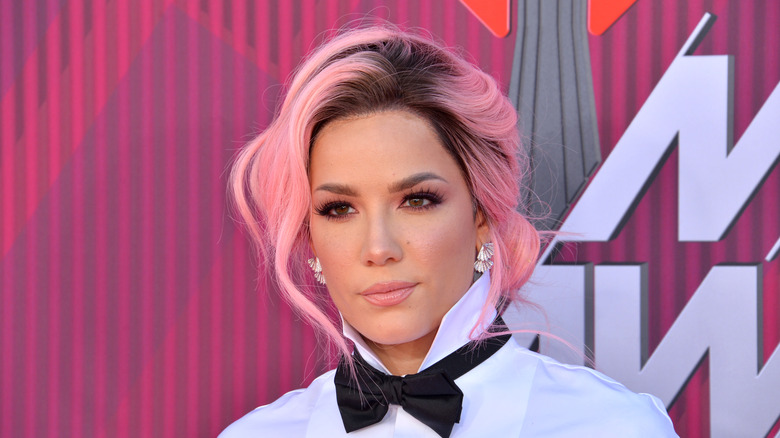 Featureflash Photo Agency/Shutterstock
If we had to guess, we'd say that not a single one of Halsey's many layers is exactly the same length. This obviously works exceedingly well, giving her hair plenty of movement and character, even when her hair is in an updo. Her bold pink strands contrasting with natural brunette roots add a final layer of creativity that clearly comes naturally to the award-winning artist.
Voluminous side-swept waves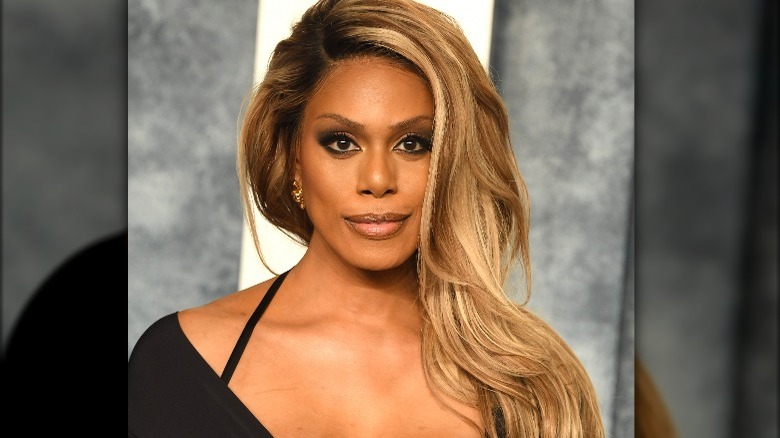 Steve Granitz/Getty Images
Another example of the simple elegance of a layered hairstyle, Laverne Cox ups her hair's ante with ample volume, most of it concentrated around her roots. From there, her cut flows in graduated layers, with a few face-framing pieces left free to do their work. The low-maintenance look is a go-to for anyone who needs to do a messy bun in the morning and a red carpet look in the evening.