'Anti-Trends' Are In - How To Revamp Your Closet With Timeless Fashion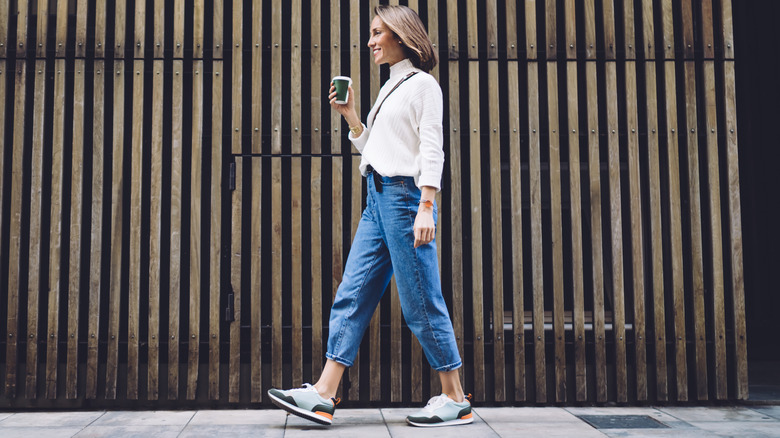 GaudiLab/Shutterstock
"You are what you wear" is a phrase that has been uttered at least once by anyone who had anything to do with the world of fashion. Your unique style and dress sense define you, speak for you, and divulge a lot about you as a person. Therefore it is vital that you pay attention to detail when picking out your outfits.
Advertisement
People love fashion trends. Why? There can be a multitude of reasons ranging all the way from wanting to fit in, to simply wanting to avoid missing out. It can be explained by the concept known as The Bandwagon Effect which explains that people usually tend to emulate others. In the '90s it was pleather, overalls, and colored sunglasses, in the 2000s it was cargo pants, baggy jeans, bucket hats (although this one's making a grand comeback), and so on, you get the gist.
As it turns out, the opposite of this is also a reality and it has a name; "anti-trends" are in and they might actually be better for you.
What is an anti-trend?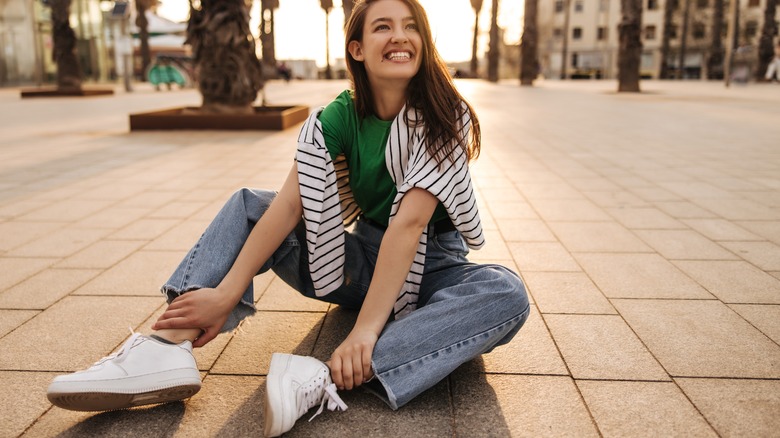 Look Studio/Shutterstock
An anti-trend is, as the name suggests, blatantly not taking part in a current trend and doing something that goes against a trend. It can be explained using the reverse of the bandwagon effect we mentioned earlier, as a bid to be unconventional and break the mold.
Advertisement
In this context, we refer to an anti-trend as a clothing choice that isn't under a spotlight but still looks chic and glamorous in a timeless way. They don't come and go like typical fashion pieces because for them, the march of time is immaterial. Anti-trends have endured countless fashion movements and eras, only to emerge unscathed and more stylish than ever before.
But being aesthetically pleasing is not the only thing that makes anti-trends an excellent fashion choice. There are countless other reasons why you should consider spending your money on them instead of on whatever a billionaire social media influencer told you they're wearing.
Why are they in right now?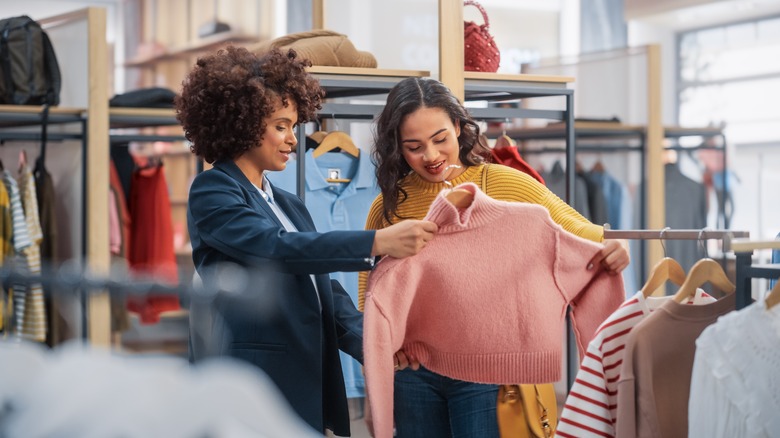 Gorodenkoff/Shutterstock
Anti-trends are taking off right now because they last, both literally and figuratively. That means not only are they easy on your pocket but they are also easy on the planet since you don't feel the need to replace them quickly. So when it comes to anti-trendy fashion, sustainability is the name of the game.
Advertisement
The textile industry is one of the least sustainable ones in the world. Fashion trends are often short-lived so they will inevitably go out of style after a while, which means, more often than not, that they will end up at the bottom of a landfill. But anti-trendy fashion doesn't age and is always in style so you can wear and re-wear these classic pieces over and over without the fear of being branded old-fashioned. That means you won't be seeking to get rid of them anytime soon. If you're keeping an eye out for eco-friendly fashion solutions, no need to look further.
So without further ado let's get into it, here are a few anti-trend fashion choices that are must-haves in your closet.
Timeless tops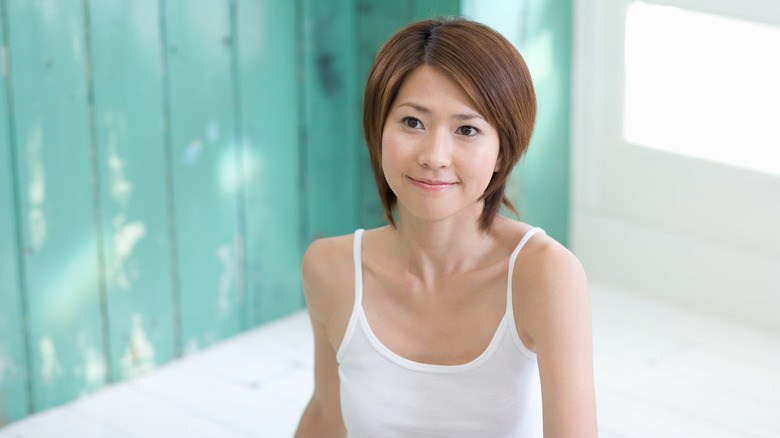 Ryuichi Sato/Getty Images
The white tank top might seem pretty basic on its own but it has remained a summer staple for decades now. Being one of the most versatile tops that are out there, the white tank top can be styled in numerous ways, from pairing it with a pair of cute shorts to blending it with some chic denim. But the best thing about a white tank top is how comfortable it is, making it a peak fashion choice that you actually want to keep wearing.
Advertisement
A button-down shirt is another timeless garment that you can wear to almost any setting. Formal or casual, these stylish tops can do it all with very little effort. A button-down has this uncanny ability to make an outfit look immediately more put-together and you can choose to tuck it in, leave it untucked or even go for a daring half-tuck. You could pair it with a pair of jeans, wear it over a tank top as an over-shirt, or even pair it with a little skirt and you will have yourself an outfit to die for.
Striped shirts definitely do not get the appreciation they deserve. They might seem like a bland fashion choice initially but these adorable tops give you so much room to style and they'll look good however you choose to wear them. They go well with so many bottoms, including high-waisted pants and denim shorts, while also being very flattering on your figure.
Advertisement
Bottoms that never die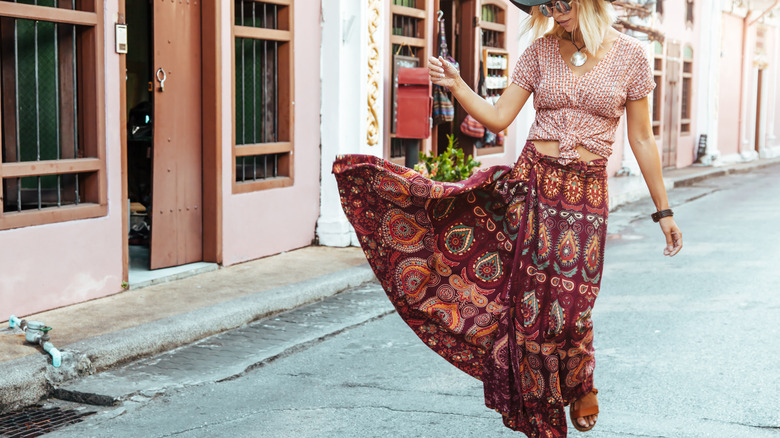 Alena Ozerova/Shutterstock
You have to have known that jeans would be included in this list. An anti-trend at its best, you could never go wrong with a pair of relaxed jeans. Making people look cool since the 1800s, these pants complete outfits effortlessly. Shirts, blouses, baby tees, you name it, a pair of relaxed jeans would go with it.
Advertisement
A gorgeous maxi skirt is a perfect choice for the modest girl in you. An elegant, comfortable piece of clothing that has been around for ages and we expect that it will last for a lot longer. A maxi skirt instantly gives these adorable summer vibes complete with a dreamy, woodland-fairy-like aesthetic. You can choose to pair it with a simple tee if you are dressing down or you could even dress to impress by wearing it with a blouse.
Leather skirts are definitely one of the coolest fashion choices to ever exist. The leather skirt has a commanding presence and easily becomes the outfit's crown jewel. You can style it with a simple white shirt, a blazer, a trench coat, or even cowboy boots. Edgy? Yes. Hot? Hell yeah. A well-made leather skirt is quite comfortable to wear and would potentially last for many years.
Advertisement
Aging is just a myth for these outerwear choices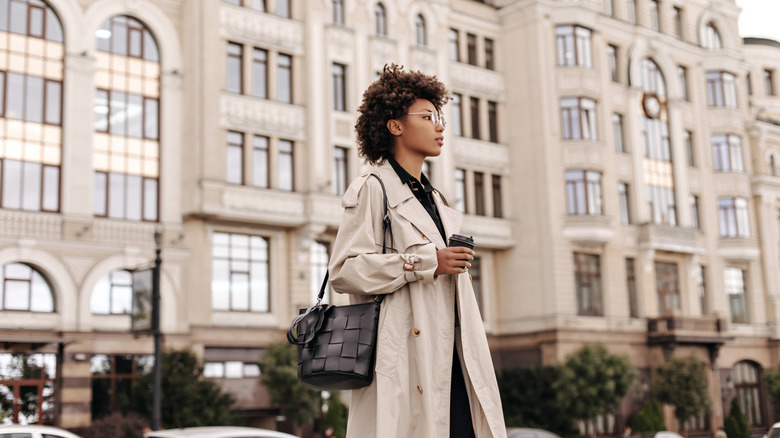 Sun Shock/Shutterstock
Luckily for us, trench coats refuse to go out of style. Worried about cold weather impeding your choice of outfit? The forever glamorous trench coat will be the end of all your troubles. This is an unbelievably versatile and elegant coat that has proved time and time again that it is peak fashion.
Advertisement
Nothing compares to a leather jacket. It's a certified classic that takes the win every time. They might have been made keeping leather's dexterity at keeping the wearer warm in mind, but now it's more than just a protective layer. This bold, intimidating, and edgy fashion statement has withstood the test of time and shows no sign of giving in anytime soon. Not everyone can pull it off, but if you do, we guarantee you would never look back.
Another classic look: oversized blazers. What do people love about them? The real question should be what's not to love? Oversized blazers buff up the shoulders of your outfit and add real depth and shape to your silhouette. Combine one with a cute tee and a chic necklace or with a crop top and some high-waisted pants to instantly make your outfit pop.
Advertisement
Forever footwear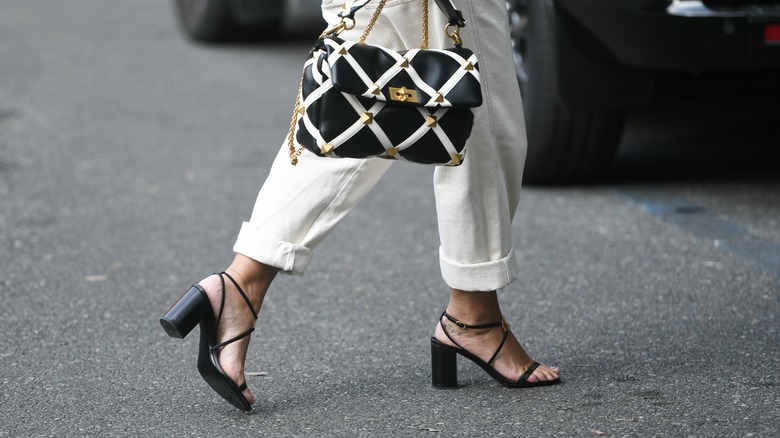 Creative Lab/Shutterstock
Block heels proudly hold the claim to having a timeless aesthetic, with good reason, because these chunky shoes are one of the easiest types of heels to sport. Convenience and class are key when it comes to block heels. These go great with skinny jeans, cute mini dresses, and skirts.
Advertisement
A pair of knee-high boots just never fails to wow you. Perfect for those wet winter months, they effortlessly keep your feet dry and toasty while making sure you're serving up as well. The fact that they make your legs look longer doesn't hurt either. Year after year, era after era, these boots just keep rocking it, showing no tendencies of slowing down. Jump into a pair while wearing a miniskirt, mini dress, or even leggings and just strut around with grace and poise.
Loafers are another pair of resilient footwear that will never die, and the world should be truly grateful. These lovely shoes are known for comfort and the sturdy, thick soles cushion your heels perfectly. A great pair of loafers can be styled with maxi skirts, blazers, jeans, and more, leaving plenty of room for both casual and formal outfits.
Advertisement
Accessories that are here to stay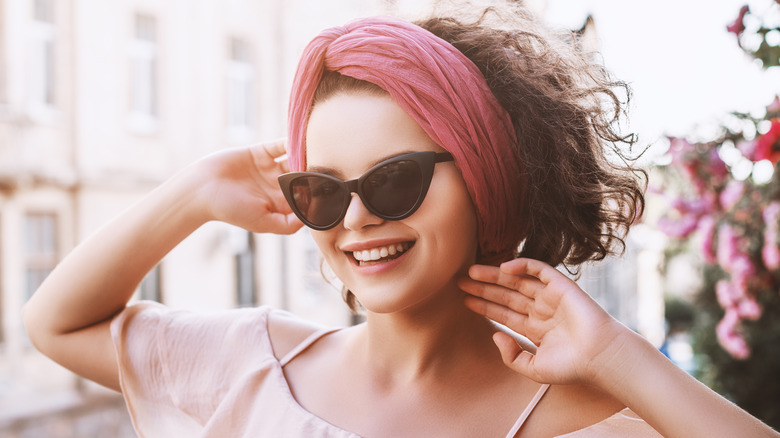 Victoria Chudinova/Shutterstock
Cat eye sunglasses have been a popular accessory in fashion for a long time and it seems like it will stay that way. From being rocked in the past by iconic fashionistas like Audrey Hepburn and Marilyn Monroe, to also being served up by the likes of Rihanna and Kate Moss, cat eyes seem immune to the trivial effects of time and deserve all the love they get. These sleek eyewear essentials give playful but stylish vibes and we are here for it. Since they compliment all face shapes, invest in some cat eye sunglasses to add the cherry on top of the cake that is your outfit.
Advertisement
Everyone loves a pair of chunky earrings. They have a lovely, whimsical quality about them and they deliver a powerful but classy fashion statement. Their daring sizes make even the cheapest stainless steel hoops look downright elegant and graceful. Whether you are dressing up or dressing down, a pair of these time-tested earrings will only work to improve your aesthetic.
Minimalistic handbags are a timeless mode of accessorizing and are simple but powerful, plain but stylish. Made with extremely simple designs, the concept pays more attention to creating long-lasting handbags of exquisite quality, not just delivering a bold fashion statement, but doing it in a greener way as well. Give them a chance and they will definitely become your new niche. Whatever outfit you choose, minimalistic handbags are sure to blend in well with it.
Advertisement