'Sunwashed Blond' Is The Beyoncé-Inspired Hair Color You Should Consider Trying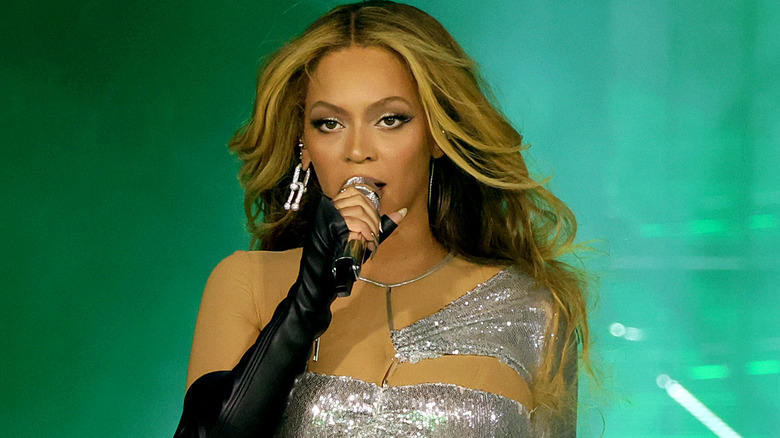 Kevin Mazur/Getty Images
Have you been dying to dye, pun intended, your hair blond for a summery new look? You're not alone, but before you make the switch, you should determine what type of blond you want, as the shade and specific hue you choose matters.
First, you should ensure your blond color is right for your skin tone and undertone. If you naturally have dark or red tresses, ultra-bright yellow-ish blond or super light cold-looking shades will likely appear unnatural and require high maintenance, so warmer blond colors tend to be better options.
Sunwashed gold, honey-like blond shades are excellent alternatives to dated platinum blond hair and are significantly easier to pull off. Moreover, TikTok user @hairsprayrae even posted a video showing how warm sunwashed blond hair can make your skin look better, displaying beautiful warm blond tresses with the words, "And when you have a warm blond tone... Your skin tone becomes so glowy."
Sunwashed blond hair is perfect for summer, and iconic celebrities like Beyoncé and Emma Watson rock this golden hair hue. No one can resist such a versatile, celebrity-approved look.
Sunwashed blond hair flatters your face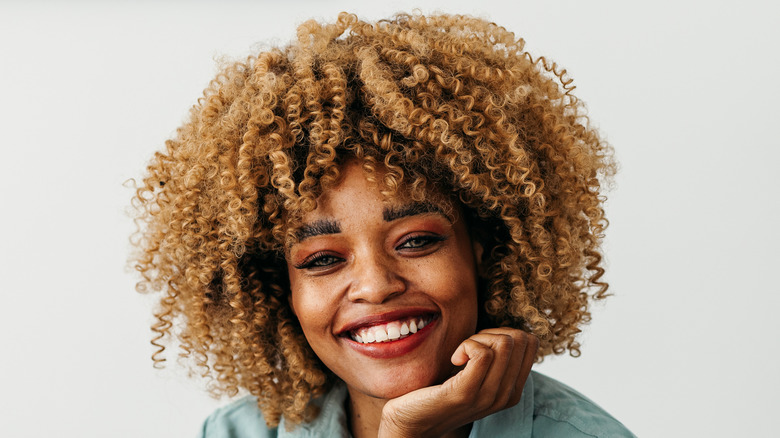 Miniseries/Getty Images
As previously mentioned, the warm, "sunwashed blond" hair color often provides a glowing effect on the skin. Plus, it's rare to find a hair color that looks good with every eye color, but warm blond shades work well with all colors, whether deep brown, hazel, or ultra-light blue. Furthermore, the sunny look will make your smile appear even brighter and more beautiful.
A sunwashed blond bun is adorable
We can't think of a cuter way to exude playful spring and summer energy than to put sunwashed blond locks up in a bun, our go-to hairstyle for keeping us comfortable by preventing our hair from getting in our faces on sunny days. Plus, the warm, gold hue will look so fun in the sun.
Even deep parts will look cute
Do you want to rock a serious side part without looking like you jumped out of an emo music video? That edgy look is ultra-cool, but we understand that it might not be practical for everyday looks and settings in some cases. Flaunting a deep part with platinum blond or dark hair typically gives off that intense appearance, but you can count on warm blond shades to deliver a softer vibe.
This hair color will work with any outfit
We often hear people complain about how their hair colors don't work with some outfits, such as red locks clashing with blue or green garments. No one should worry about these concerns — everyone should just wear what they like. But if you tend to stress about whether your hair color clashes with what you're wearing, sunwashed blond is an excellent hue to consider, as its glowy, soft appearance will never overwhelm — or get overwhelmed by — any outfit regardless of its colors.
Complete the look with sunglasses
Hence the name, the sunwashed blond hair color is about exuding sunny vibes. So, what better way to match the hair color's summery, all-about-the-sun energy than to enhance your locks by wearing stylish sunglasses? Sunwashed blond locks and sunglasses are a perfect match, so a great pair of shades should be the first accessory you reach for.