Tips For Ensuring Your Blond Color Is Right For Your Skin Tone And Undertone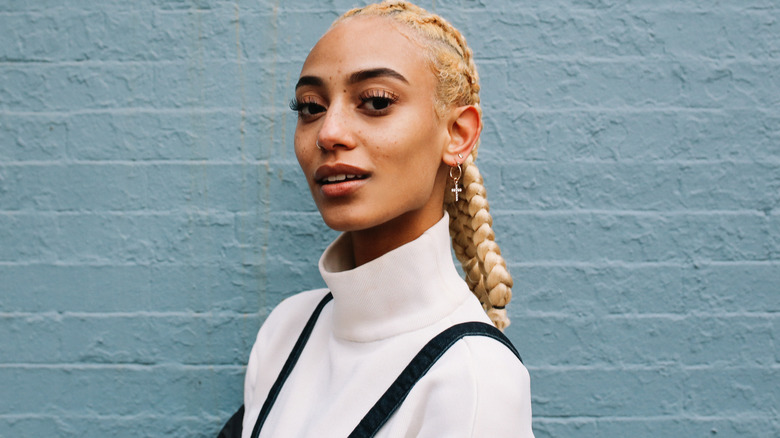 Lechatnoir/Getty Images
If you're looking to make a change with your hair color that's still natural-looking and approachable, going blond or adding some highlights to create more dimension within your existing color is one of the best options available. When it comes down to choosing your ideal look, however, things can get a bit confusing. Everyone will shine with the correct shade of blond, regardless of their natural hair color, but many choose a shade that isn't complementary based off of a trend or celebrity inspiration and find themselves with a result that looks disconnected and unnatural next to their face.
To combat this, all you need to do is take a look at your skin. First, you have your skin tone, which Mineral Air explains is the "surface color" of your skin that ranges from fair to dark. Luckily, all shades of blond work on light and dark skin; what really makes the difference is your skin undertone — the color that sits under your skin and remains consistent, even if you get a tan. Once you nail down whether your undertone is warm or cool, you'll have access to a full spectrum of different blond shades and styles that you can explore for a guaranteed harmonious look. While warmer undertones should generally stick with warmer blonds, cooler undertones should reach for ashy or platinum finishes. 
How to find your undertone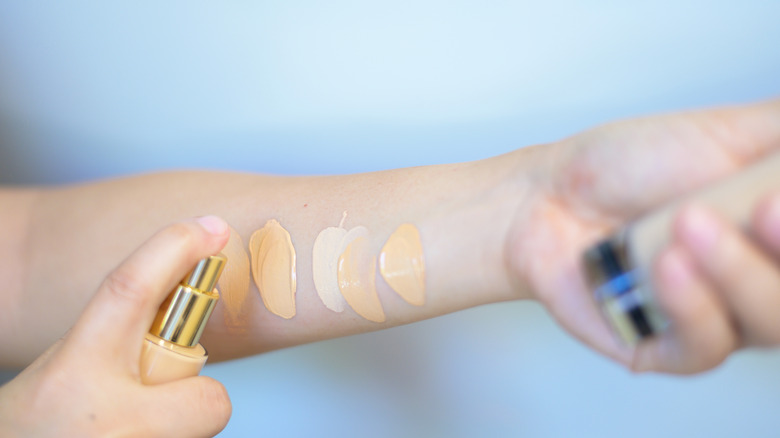 prachyaloyfar/Shutterstock
If you've already explored the world of color seasons or found yourself on the hunt for your perfect lipstick shade in the past, you might already know your skin's undertone. Skin shades fall into three undertone categories regardless of their pigmentation: warm, neutral, and cool. By finding what category your skin falls into, you'll more easily be able to find colors of clothing, makeup, and hair dye that will look harmonious with your face instead of creating a jarring contrast.
There are a few methods to do this, so feel free to mix and match until you're confident with your results. First, take a look at your closet and accessories. If gold and off white are more flattering on your skin, you're likely warm, but if silver and true white are your go-tos, you could be cool. Next, check out the veins on your arm. If they're green-toned, you're warm, and if they're blue-toned, you're cool. If you're still having a bit of difficulty, you can also try this viral hack that will teach you how to find your undertone once and for all — ball your hand into a fist, then take a look at what color your skin is while taught. If, after all of this, you're still confused or getting mixed results, you could be neutral.
Avoid cool blond if you have warm undertones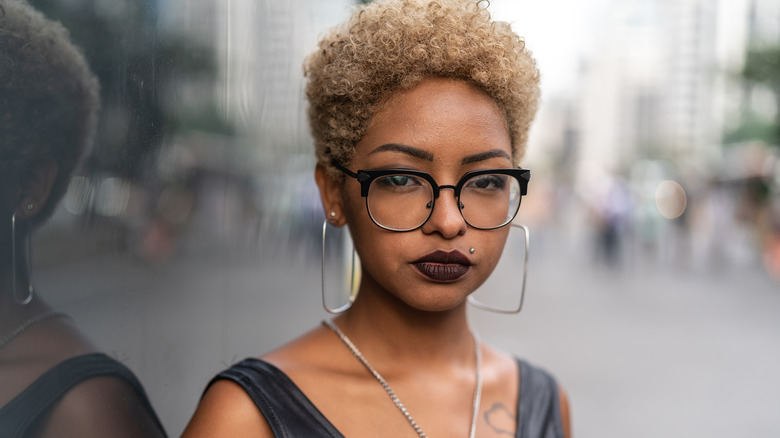 Fg Trade/Getty Images
If you have a warm undertone and you've had trouble finding a flattering blond in the past, you're not alone. Current trends are all about combating brassiness and achieving true platinum or icy white highlights, but going too cool with the toner can leave you feeling more like you're wearing a wig than something cohesive. Thankfully, this doesn't mean you have to stick with that banana yellow or rusty orange shade from a fresh bleach. You can still tone; it's just all about finding a balance.
For a slightly warmer tone, try asking your stylist for a honey blond or strawberry blond rather than an ultra-bright look. These colors knock down brassiness so you're not looking like you skipped toner entirely, but still leave a bit of mellow warmth so your color will complement your skin. Unfortunately, however, warmer blond tones toe a fine line between cozy and yellow, especially after a few washes, so its important to know how to maintain honey blond hair to keep it looking its best.
Toner is a cool undertone's best friend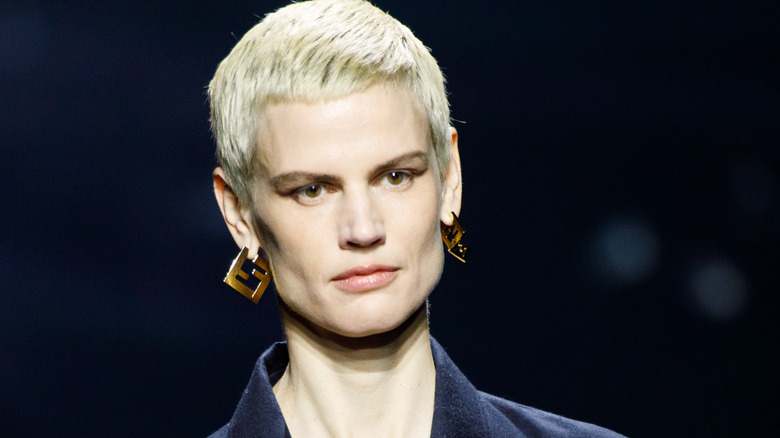 Rosdiana Ciaravolo/Getty Images
If you find that you have cooler undertones, you have room to go all in with the toner. People that naturally look more cohesive with cooler colors have room to explore bright whites, platinum blond, and even pastel shades like blue or gray without it looking extreme. If you want to go for a deeper color, you can also try out a cool brunette shade with more subtle, toned highlights to add a bit of brightness, or an ashy balayage on naturally dark hair.
The downside to cooler hair colors, however, is that blond has a tendency to go brassy after a few washes, even after a fantastic dye job. With a cooler skin tone, this brassiness can be pretty jarring, so it's important to keep up with consistent trips to the salon and maintenance in the form of purple-toned shampoos and conditioners. Before leaving the salon, remember to ask your stylist for some tips on maintaining your color — they can give you personalized recommendations to help you avoid brassiness and extend your time between appointments.
Neutral undertones have the most range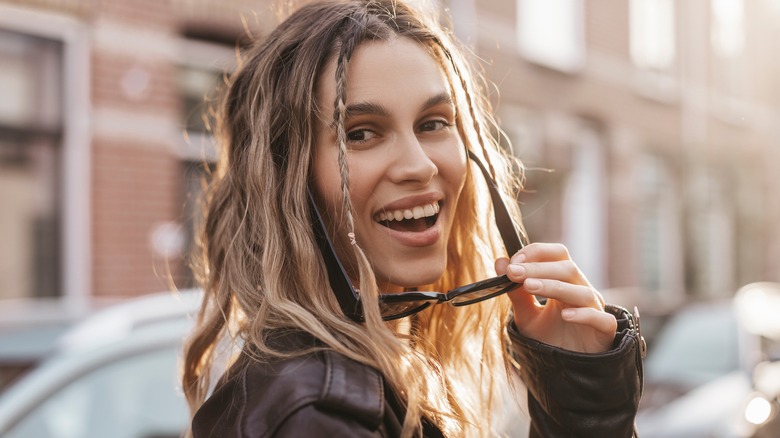 Ekateryna Zubal/Shutterstock
Having skin with more neutral undertones can be annoying when it comes to trying to narrow down your selection to something that's guaranteed to be flattering, but it also means that you have plenty of freedom to explore the full spectrum of blond tones without much risk. For people with neutral undertones, the blond you choose will likely be guided primarily by preference, though it can be a good idea to stay away from the extreme ends of warm and cool and find a more approachable middle ground instead.
For a solid starting point, consider looking at the tones in your natural hair color. If you're a blond, brunette, or redhead that naturally falls to the warmer end of the spectrum, stick with these tones for a more subtle change. The same goes for those with naturally ashy or true black hair. You'll likely feel more comfortable with a shade of blond that matches the undertone of your natural color, especially if you're going for highlights rather than an all-over look.