Kickball Is The New Trendy Sport Du Jour And We're Living For It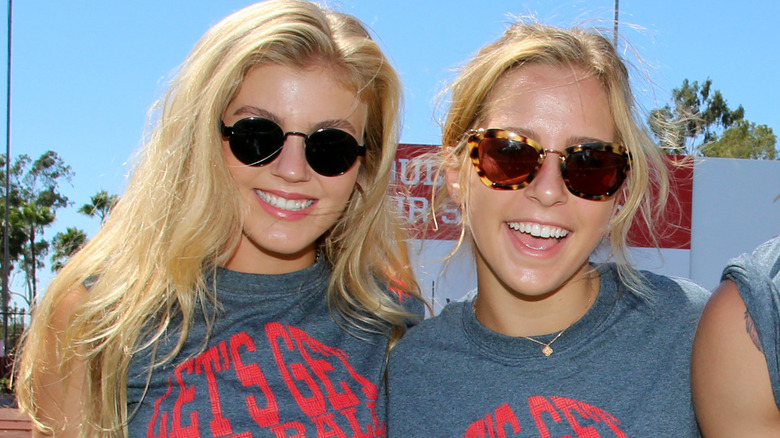 Rachel Murray/Getty Images
Grab your gym shoes. A recent surge of viral TikTok videos is proving that kickball is being reclaimed from the sweaty, high school P.E. classes of old. 
That's right — just when you decided to finally take the plunge and invest in a pickleball paddle, a new trendy sport emerged. And, in stark contrast to its tennis-like competitor, the primary rule of the game is stated right in the name. No more declining your friends' invitations because pickleball scoring makes no sense and you don't know what it means to "stay out of the kitchen." 
Advertisement
When you think about it, the sport was long overdue for a resurgence. Originally known as "kick baseball," kickball takes all of the joy of the great American pastime and makes it better – using less equipment and providing more opportunities to hit your friends with a rubber ball. It's really no wonder that it took just a few TikTok uploads to get people across the country back to kicking. 
Kickball leagues are all the rage on TikTok
The kickball hashtag on TikTok currently boasts over 400 million views, but one video in particular has perfectly captured the appeal of modern-day kicking. User @mtaren went viral in late 2021 with a video outlining her "gay kickball team and their problems." Coupled with fun footage of the friend group at a game, the video's captions poked fun at each player. In the comments, many expressed interest in joining the team, with one even calling for a "Ted Lasso" spinoff. Others were overjoyed to see the stylish, coordinating outfits. 
Advertisement
The video highlighted a simple and fun way for adult friends to get outside and active together, and it quickly took off. Even mainstream celebrities got in on the fun, with the staff of James Corden's Late Late Show facing off with Jimmy Kimmel Live's staff.
Sometimes, you just need to experience a sport outside the fluorescent lights of gym class to realize all the fun it has to offer. If you're not yet seeing the appeal (or are worried about getting too sweaty), you could try adding slip 'n slides. That's right — TikTok is nothing if not an endless fountain of questionable life hacks. As kickball gained popularity, some were eager to share their twist. For an added dose of summer fun, replace the baselines with slip 'n slides and the bases with kiddie pools. 
Advertisement
The sport has physical and social benefits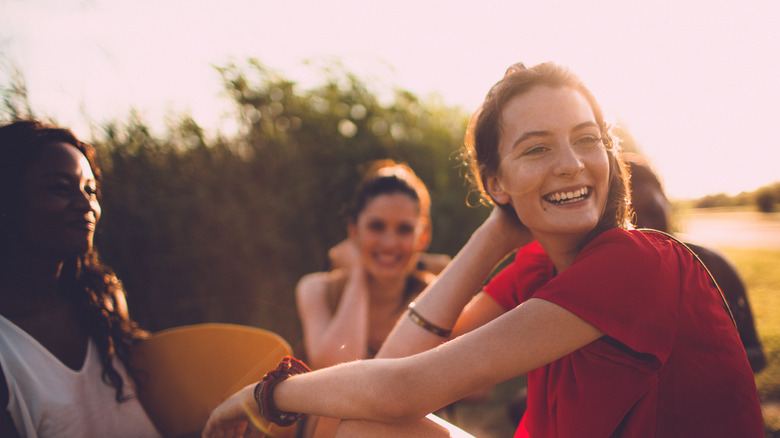 Aleksandarnakic/Getty Images
If the promise of fun with friends isn't tantalizing enough, kickball does have a myriad of benefits to offer players. Your obligation and commitment to your team may help you get out and active on days when you'd prefer to just stay in. And while slip 'n slide kickball seems to have dubious safety regulations, the sport generally can help improve your health. Involving kicking, throwing, and running, a quick game can quickly engage your whole body and provide a fulfilling workout. 
Advertisement
And, believe it or not, placing yourself in line with a rubber ball every once in a while might actually be good for your confidence and mental health. In conversation with The Columbian, a university fitness coordinator shared that the social aspect of kickball improves moods and eases stress. 
New kickball leagues are popping up all across the globe. The World Kickball Association exists to keep the rules in line and connect prospective kickers with recruiting teams. If you can't find a group near you, don't be afraid to start one. We promise — it can't be as hard a pitch as pickleball.