Long Layers: The Summer Trend Keeping Your Hair Low Maintenance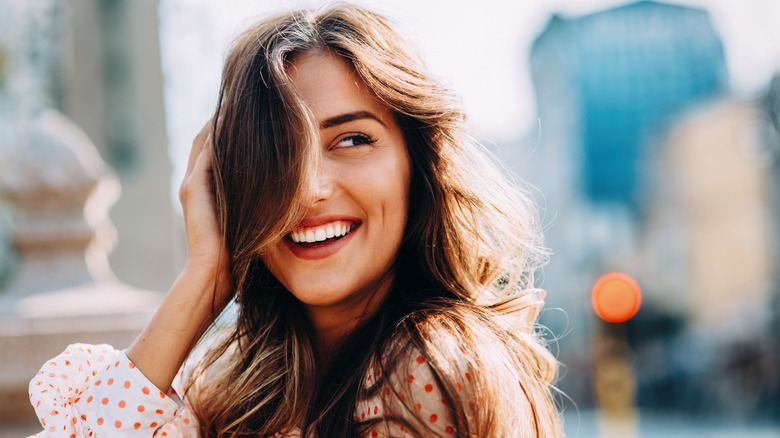 Todor Tsvetkov/Getty Images
With summer almost upon us, you may be tempted to cut your tresses short to stay cool, but long layers are this season's trend you'll want to try. Keeping your hair long is actually easier to maintain — you won't have to worry about styling, there are countless options for easy updos, and you can get by with trimming your hair less often. While winter was all about sleek one-length hair, this season is all about layers. The varied length will give volume to fine hair and add more fluidity to wavy and curly-haired folks.
If you're eager to try out this new 'do, ask your hairstylist for long layers that start below the chin. Long layered hair is a breeze to style and you can get away with washing and going. To beat frizz, invest in a good styling cream and apply it while the hair is still wet. Simply let it air dry and you'll be left with beachy waves that will give you the effortless cool girl look all summer.
Give fine hair a boost with long layers
Layers complement all hair types and if yours is on the fine side, they'll bump up the volume of your tresses. If you have long hair that's all one length, it'll just fall flat. Having layers adds body and movement to fine hair and will make it seem fuller. To add even more volume, create some waves with a curling wand and spritz with some sea salt spray for a beachy vibe.
Long layers look best slightly messy
Summer is all about looking effortlessly cool so you won't be seeing much of overstyled hairdos. The best part about long layers is that they air dry fabulously and just fall where they need to. After shampooing and conditioning, work some air-dry cream into your hair. If your hair is fine and straight, look for a product that's not as emollient. Those with coarse, frizzy hair should opt for a moisturizing cream or hair oil.
Create beachy waves with your layered hair
There's nothing that screams summer style more than long beachy waves. This look is so easy to create that even hair novices can get by without using a tool. Put your slightly damp hair up in two buns and give it time to air dry. Or, you can speed up the process with your hair dryer. If you choose to use a tool, create loose waves with a curling iron no smaller than 1 ¼ inches.
Keep cool with a half updo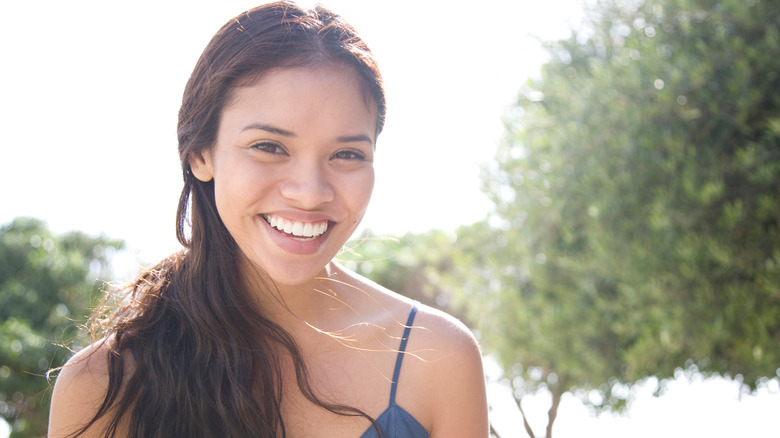 Jacqueline Veissid/Getty Images
A nice, warm breeze on your face during a hot summer day sure feels nice, but if your hair is flying all over the place, you can tame it with a half updo. Banana clips are making a big resurgence from the '80s and '90s and are the perfect accessory for this season. You can keep it simple with a retro plastic version or get fancy with a pear-studded clip. Loosen some of the layers around your face for a softer look.
Long layers look great with bangs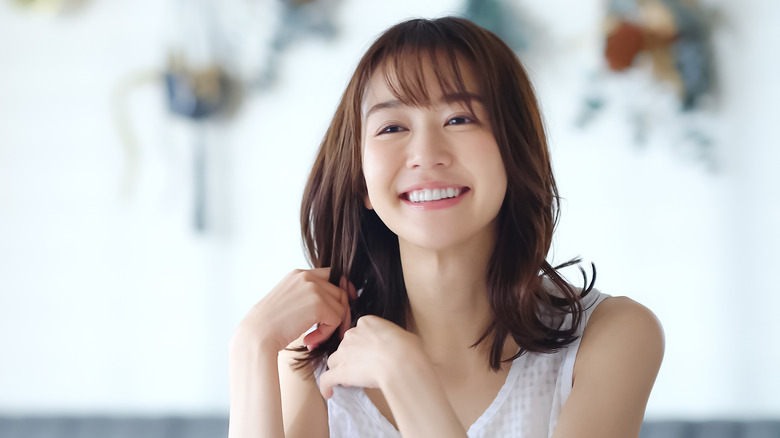 metamorworks/Shutterstock
Bangs are a great way to add youthfulness to your look and they add a nice touch to long layers. If you don't already have a fringe and are thinking about getting one, first take into consideration your face shape. Oval faces can rock pretty much anything but if your face is heart-shaped, consider wispy bangs. Round faces should opt for curtain or side-swept bangs while square shapes do well with long layered bangs.
Go sleek with your layers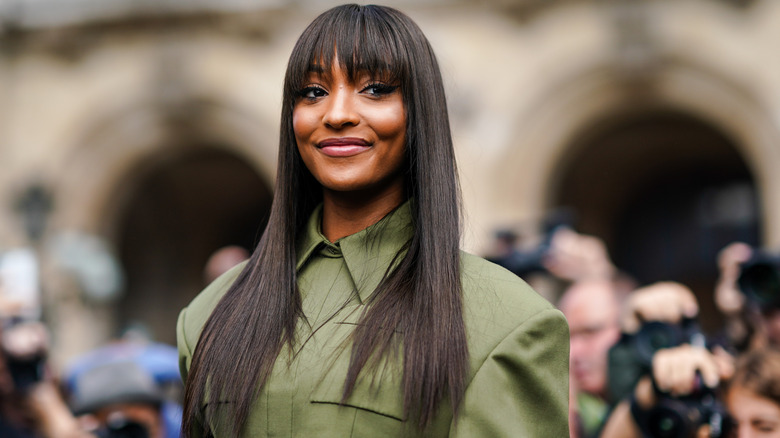 Edward Berthelot/Getty Images
If you really want to make your layers stand out, show them off with super straight hair. For this look, you'll need a flat iron and a smoothing cream. To protect your strands from damage, it's best to use a heat-protecting spray or serum before styling. Afterward, apply a finishing oil to keep your hair looking sleek and frizz-free in the summer heat.