Traceable Fashion Is The Next Sustainability Trend Keeping Your Closet Green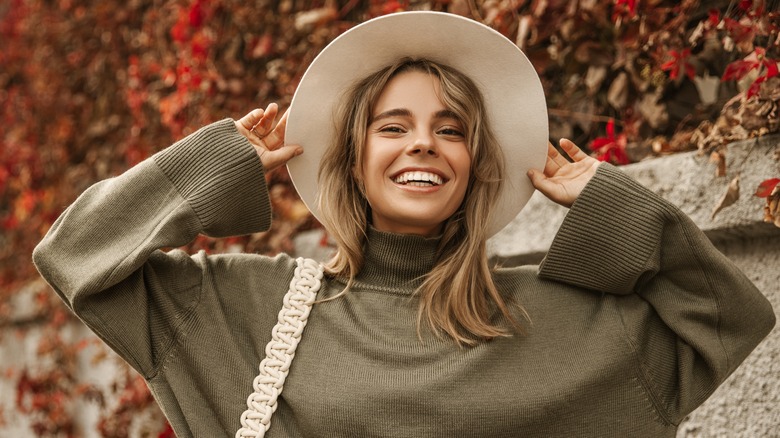 Look Studio/Shutterstock
People love fast fashion for the same reason they love fast food: affordability, variety of options, and convenience. At a fast food restaurant, ordering from the menu only takes a few minutes or less. You only care about what tastes good or gives you more bang for your buck, and you don't ask the staff if the chickens were reared in the US or slaughtered humanely before they became food. When something has too many surface key selling points, you are willing to overlook issues about its past. But traceable fashion asks questions and demands where and how a garment was made, from the alpha to the omega. 
According to the UN Environment Programme (UNEP), fast fashion has been found to cause up to 8% of global carbon emissions, which is even more than the emissions caused by all international travel and marine transportation combined. Fast fashion businesses are also accused of labor exploitation in sweatshops in developing countries. To end these unsustainable practices, we must start paying attention to the ethical costs of making what we put on our skin — where it's manufactured, by whom, and the materials weaved into that fabric. So how do we do it? For the fashion industry to become more sustainable, consumers should easily trace the entire lifecycle of a garment and ensure manufacturers are responsible for their production. And traceable fashion is the right way to go about it. Here's why. 
What is traceable fashion?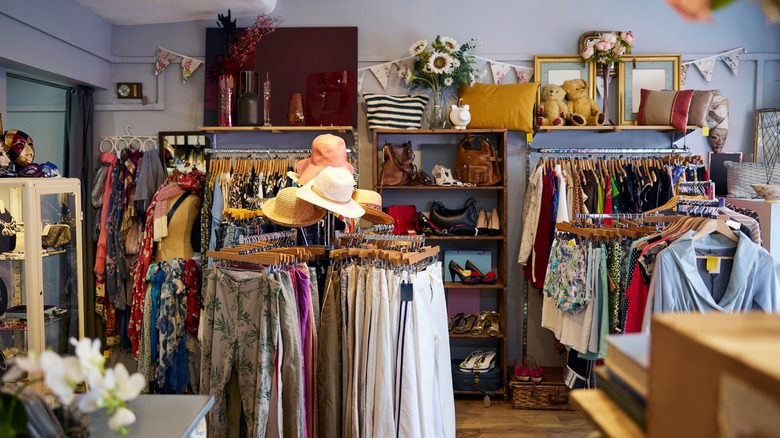 Daisy Daisy/Shutterstock
Traceability fashion tracks a garment's journey through the four supply chain tiers. Tier four starts with raw material suppliers (farms and synthetic material factories). Tier three deals with processing facilities (textile spinners and processors). Tier two is also in processing facilities, with fabric dyeing and finishing. Tier one is factory manufacturing (cut-and-sew). 
Tracking a product to tier one or two might be viable, but going back to tier four is quite challenging. The further you go down the supply chain, the more difficult it is to verify where something comes from. Per the Fashion Transparency Index, 48% of brands disclosed only information about their first-tier manufacturers. It's rare to find a fashion company mapping its supply chain to tier four and telling everyone who their raw material suppliers are. The information about tier one cannot give you the full picture of the whole process. 
For example, how do you know if a product is made in the United States? Maybe it's cut and sewed in the U.S., but how do you know if the fabrics spun into it are not outsourced? Many businesses use misleading claims about the country of origin. To be certain in this case, you must find evidence of their USA-based warehouses and the origins of the components used in their products. 
Brands that adopt supply chain transparency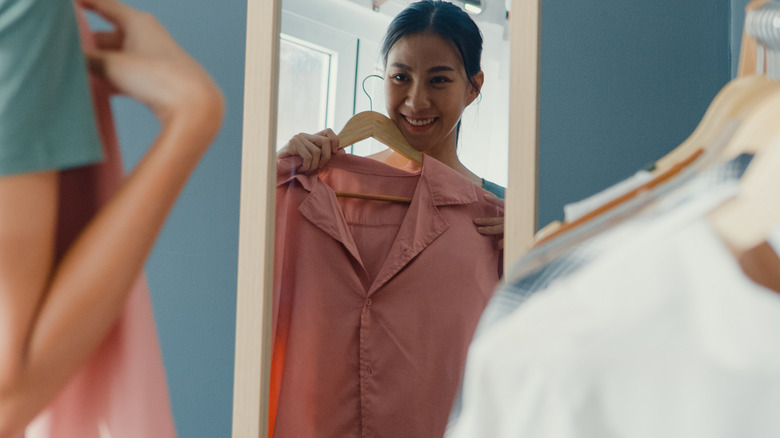 Tirachard Kumtanom/Shutterstock
Traceable fashion is fast becoming the next sustainability trend in the global apparel market. Shameek Ghosh, co-founder and CEO of TrusTrace, a platform that offers supply chain transparency and material traceability for apparel brands, tells Harper's Bazaar: "We're at an inflection point as an industry, where sustainability is evolving from a 'nice-to-have' to a 'must-have' business imperative; a point at which one's greenline is becoming every bit as important as one's bottom line." 
One easy way to fan this ethical movement is to support traceable fashion brands that promise transparency to customers from tier one to tier four. To help customers sort out facts from fiction, some brands set the bar higher for sustainable practices in the fashion business. For instance, Asket is a Swedish fashion brand founded to provide high-quality basics directly to customers at a cheaper cost. To help customers make informed decisions, Asket claims to reveal every step of the process, including the prices and environmental impact of every resource used to create its garment. 
Nudie, Timberland, Gildan Activewear, Amendi, and Harvest & Mill are some other traceable fashion brands that opt to publish the full story of their manufacturing processes to heighten accountability and provide consumers with a better understanding of their work ethics.
Be wary of greenwashing brands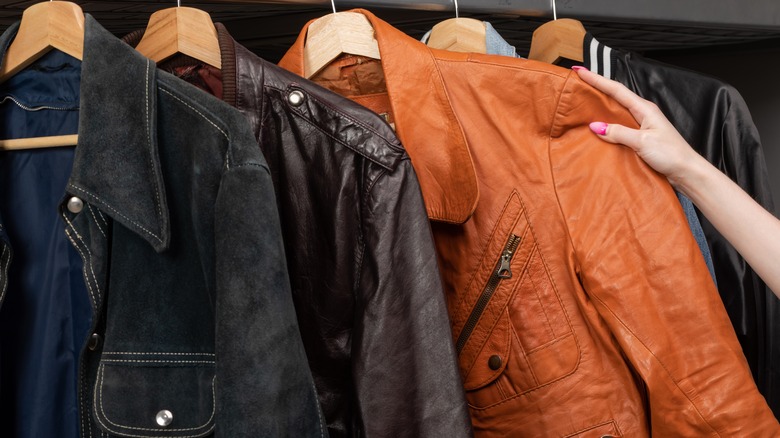 Dmitry Naumov/Shutterstock
Traceability is increasingly becoming part of the cost of doing fashion, and brands need to adapt. However, not every fashion brand that claims transparency tells the truth. Many fashion brands reveal just enough information to mislead customers into believing they're sustainable, yet fail to deliver complete information about their happenings starting from tier two onward, such as who their suppliers are, their employees' compensations and working conditions, or the environmental impact of their products. This is an example of greenwashing. 
A case in point is H&M. A Quartz investigation discovered that H&M's self-reported Higg Index ratings were frequently overstated and that the corporation was not completely transparent about its environmental impact despite its ongoing efforts to promote sustainable measures, such as implementing recycling programs and rejecting materials sourced from farms that practice mulesing.
Activewear giant Nike was also dragged into a lawsuit over alleged "deceptive and misleading" marketing claims. According to TotalRetail, plaintiff Maria Guadalupe Ellis, a Nike customer, alleged in a complaint that the eco-friendly clothing line sold by Nike was not made sustainably.   
Incomplete transparency is barely transparency. Even though many fashion firms make transparency claims, the information they provide is usually devoid of valuable details that offer an insightful glimpse into their supply chain traceability. This can lead customers to act unsustainably without knowing it.
Why traceable fashion benefits both businesses and partners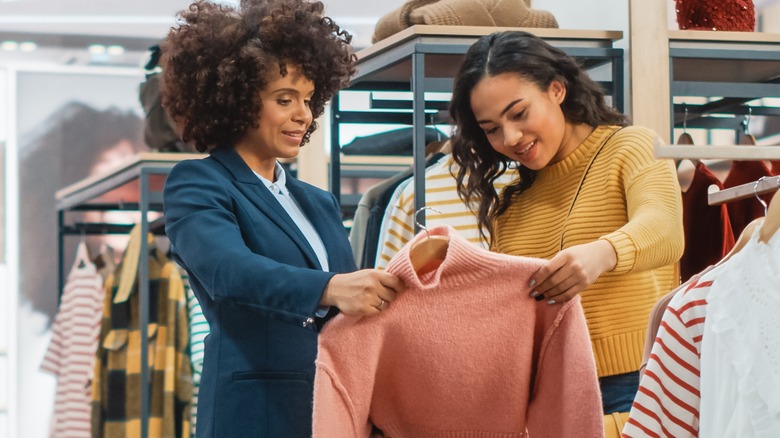 Gorodenkoff/Shutterstock
Traceable fashion can change the fashion world for the better. But obtaining complete transparency — from raw materials to finished products — is arduous since fashion retailers have complex supply chains. Fast fashion brands that continually churn out new products don't always have the time or resources to manually collect data from their suppliers and map their supply chain down to the earliest manufacturing stage. Technology, such as TextileGenesis, FibreTrace, and EON's CircularID, will be needed for businesses to boost traceability and facilitate the circularity of their garments. And fashion brands can tell their full stories via smart tools like digital clothing tags. 
Product traceability will help fashion brands improve the quality of their operations. With the right traceability solutions, they can identify the loopholes in their systems and sort out high-risk suppliers, such as those whose source materials do not meet specific sustainability criteria. Stepping out of the shadows also helps brands score points with consumers.  
When consumers have more accessibility to traceability, they can support practices that align with their core values. Although traceability doesn't necessarily equal sustainability, knowing the actual costs of a garment before owning it is still a quantum leap in keeping your closet green.