Ginger Hazel Hair Is The Lower-Maintenance Red You Need To Try
There's no denying that red hair is one of those hair colors that simply always looks shiny, chic, and beautiful. It's also a universal color that can easily fit in with anyone's look and style. For those reasons, different red hair color trends have rocked hair salons for the last couple of seasons. 
Shades of red include copper, dark red, cherry brown, and vibrant red. No matter which of these variations you gravitate toward, there's always a way to make it work for you. Thankfully, newer red-colored hair trends are giving more people the opportunity to take advantage of this color. Ginger hazel hair is the latest of these redhead trends that give you a splash of red color in a chic and subtle way.
Dyeing your hair to a color like red isn't easy for everyone. Especially if you're used to neutral hues like brown or black, opting for color can be a daunting experience. Since ginger hazel hair is essentially brownish hair with a red tint, it gives you the feeling of red hair without having to drastically change your color. With a warm cocoa color and red tint, this hair trend is set to be your newest go-to red hair color that won't cost you multiple touchup visits afterward.
What is ginger hazel hair?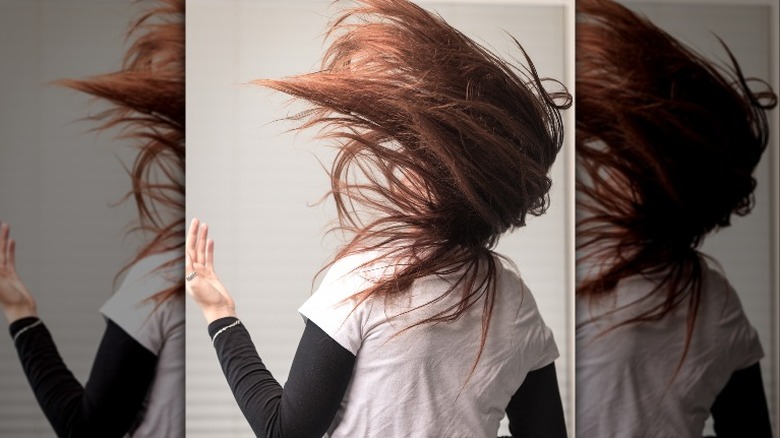 Benita Kuszpit/Shutterstock
If you're already a brunette, ginger hazel hair is the perfect transition hair color if you want to gravitate to bolder hair colors. Starting with a rich brown base, you can add a red-toned color to your hair, giving you a beautiful mix of both shades. Not only will this help warm up your skin, but the mixture of these two rich colors will help your hair look shinier. Instead of opting for a hair technique, like highlights or lowlights, that places shades of red within brown hair, or vice versa, ginger hazel hair will give you a rich combination of the two, giving each equal shine in your hair.
Try more red, less hazel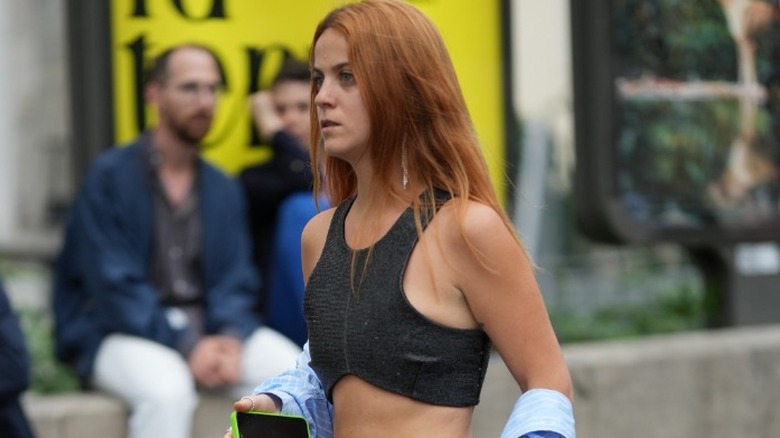 Edward Berthelot/Getty Images
On the other hand, if you're currently rocking red hair, this hair trend can help neutralize your color with a brown tint. Although this layering will likely look redder than if you're starting with a brown base, you'll still get that rich and luxurious brown warmth in your hair. Adding a little bit of brown to your hair is more than enough to give some more dimension and depth to your locks.
Add dimension to darker hair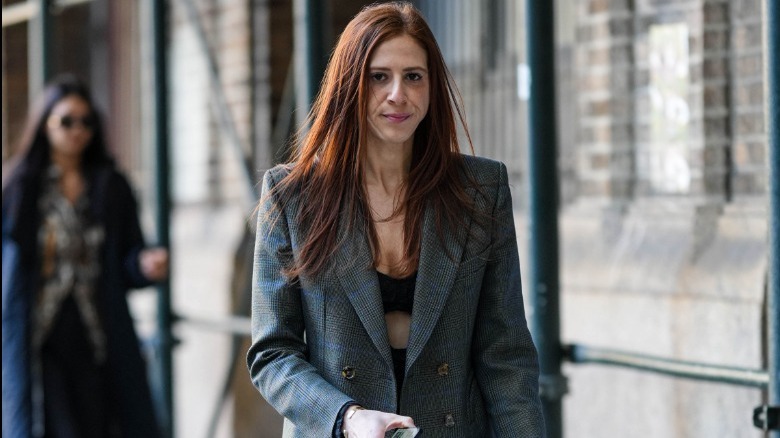 Edward Berthelot/Getty Images
For those with brown or black hair, you can feel like your hair color falls flat. If you currently don't have any highlights or lowlights in your hair, it's easy for the color to blend in and seem lifeless. Adding a bit of a red hue to your hair will give your hair much more dimension than before. Not only will your hair appear fuller and thicker, but your hair will have much more life in it. The variations of colors that occur when you mix these hues give you more distinct shades and tones in your hair, giving it more complexity.
It's better for your hair than dyeing all red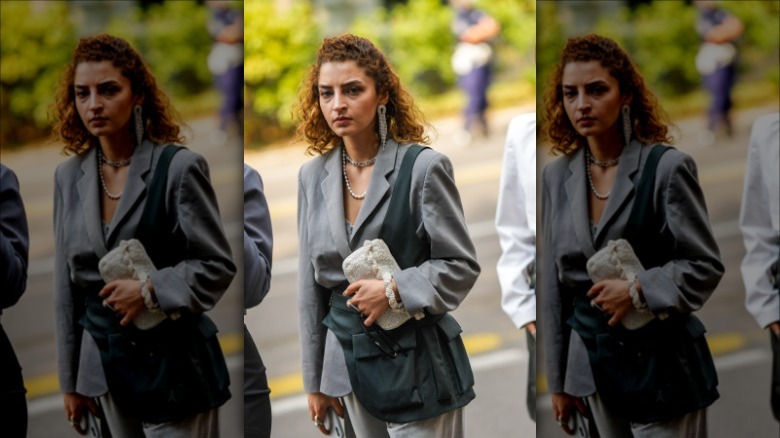 Edward Berthelot/Getty Images
Since adding red to the brown subtly means you likely won't have to bleach your hair, it also means you can save your hair the damage. If you have naturally dark hair, transforming it into a lighter hue can cause it to become brittle and dry. The beauty of the ginger hazel trend is that it's a low-maintenance hair color that won't give you headaches later on. Because you aren't damaging your hair in extremes, your hair will have a glossier look to it that will keep it looking shiny all the time.
It picks up the light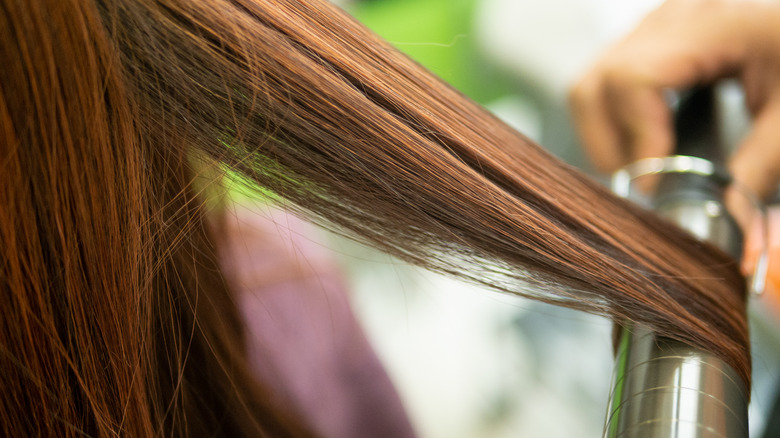 LukyToky/Shutterstock
Although it's great to love your color in pictures or at the salon, you always want to consider what it looks like outside. Other hair colors can pick up the light from the sun and transform in ways you didn't want them to. With the mix of red and brown tones, your hair will pick up the specks of the sun to give you a beautiful sun-kissed glow. The red tones in your hair will give interesting variations that will always seem straight out of the salon.