Cancer Season 2023 Will Be 'Deeply Emotional And Nurturing,' According To An Astrologer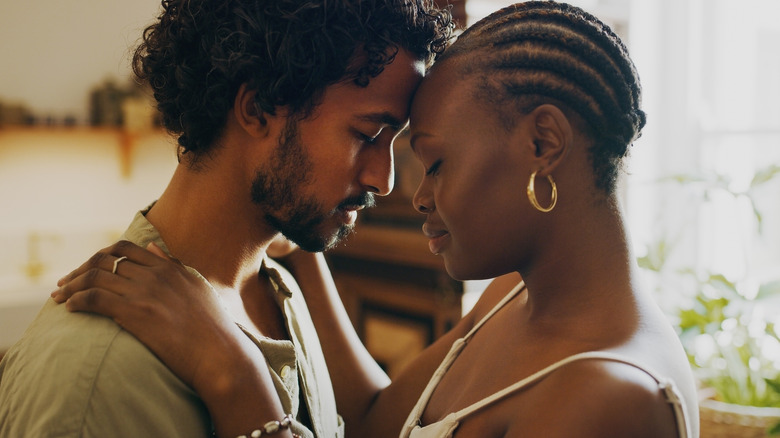 Delmaine Donson/Getty Images
The stars in the sky are shifting, the air is getting warmer, and the calendar pages are rapidly carrying us into summer. From an astrological perspective, this means it's time to prepare for the first astrological sign of the summer: Cancer.
Cancer aligns with the sun from approximately June 21 to July 22, marking the first stage of summer. If the preceding Gemini season is about vibrant connections, then Cancer season is the chance to slow down and reflect on all that activity. Associated with sensitivity and compassion, Cancer season is often an emotionally significant time of year. Late June and July are the months to explore interpersonal feelings and strengthen the relationships that are most special to you (could there be a more ideal follow-up to the joyful and romantic Strawberry Moon on June 3?). The heightened emotions of Cancer season can also be a tumultuous experience, making it important to practice discerning introspection during this first half of the summer.
To find out more about what we can expect from Cancer season 2023, we spoke exclusively to Raquel Rodriguez, an astrology and spirituality expert and the founder of popular astrology website Your Zodiac.
This Cancer season is all about feelings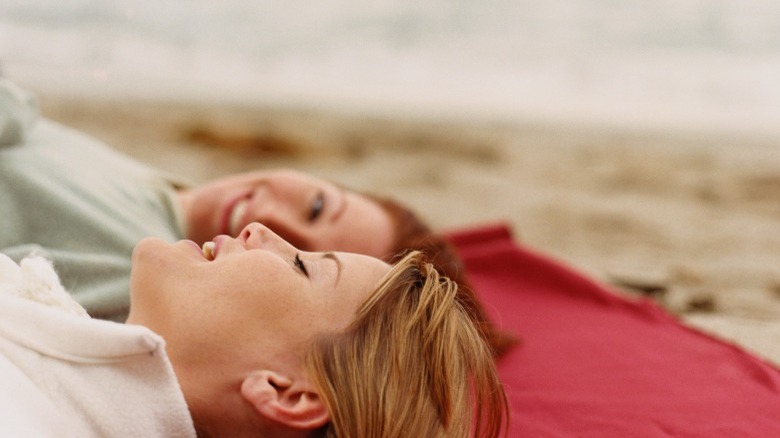 Ryan Mcvay/Getty
According to Raquel Rodriguez's expert astrological perspective, Cancer season will "be a deeply emotional and nurturing period." Rodriguez explains that Cancer's energy causes us to be more sensitive and in touch with our feelings, making it an opportune time to reflect on our inner emotional lives.
Rodriguez also notes that this time of heightened sensitivity will focus on family and relationships. She exclusively tells Glam, "The cosmic alignment invites us to cherish and strengthen the bonds we share with our loved ones." This means that if you have complex emotional issues with a friend or family member, the compassionate spirit of Cancer season could be the perfect time for you to draw on your empathy and find a path toward a peaceful and life-affirming resolution.
Tackling interpersonal challenges might not sound like the best way to spend your summer, but, in this regard, Cancer has your back. You can use the heightened emotional awareness of the season to be more introspective and set more mindful intentions of how you want to handle your relationships and find inner peace. Rodriguez suggests journaling and meditation as good practices to pick up during Cancer season.
How to make the most of Cancer season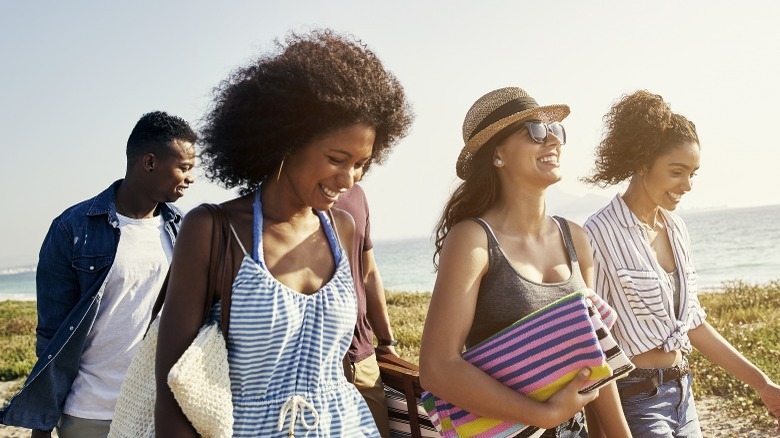 Pixdeluxe/Getty
To make the most of this Cancer season, prioritize spending time in nourishing environments. Rodriguez tells Glam in an exclusive chat that her recommendation is to "surround yourself with people who uplift your spirit and engage in practices that enhance your emotional well-being." This advice is particularly relevant as you start to fill up your summer social calendar. Consider which relationships and activities you're gravitating towards and whether they truly promote your peace and happiness. Thinking about your relationships is also worthwhile when deciding how you want to celebrate summer holidays — those special family celebrations can really strengthen or weaken your relationship bonds depending on how you handle the event.
And, finally, per Rodriguez's spiritual expertise, we should use this year's Cancer season as a time to engage with our intuition. Ultimately, you know what's best for you, and the astrological alignments of Cancer season leave you perfectly primed to pay attention to your gut instincts and seek out the situations you find most loving and fulfilling. So, this June, put on some SPF and step outside to embrace the summer sun and explore the emotional power of the special relationships in your life.