Mules: The All-Purpose Shoe You've Been Looking For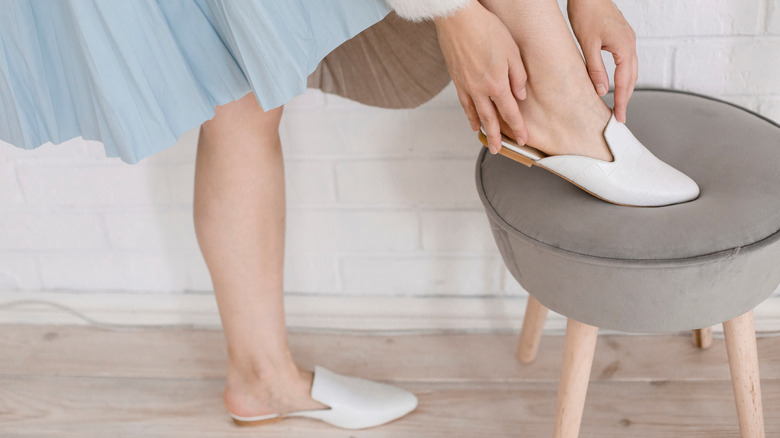 Alona Slostina/Shutterstock
This season, forget strappy sandals and painful stilettos. Mules are the easy-to-wear, slip-on shoes you need to have in your closet for the summer. Mules are any shoes that are backless, and they're one of the most versatile types of footwear you can have. They can be flat or have a blocked heel in varying heights. Some are open-toed and some are closed in the front, but the one thing they all have in common is all you have to do is slip them on and you're out the door.
Mules are great because they can be dressed up or down and can easily be taken from a daytime to an evening look. There's a reason we keep seeing this trend every year and designers have developed endless iterations of this style of shoe. From comfort slides with padded insoles to colorful leather heels, there's no limit to the styles of mules you can find out there.
Mules are a great alternative to pumps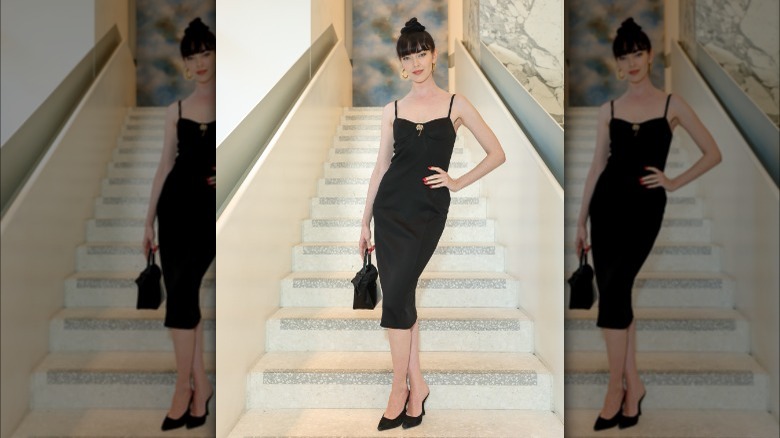 David M. Benett/Getty Images
A little black dress is a classic everyone should have in their closet, and pairing one with mules is a great option if you can't stand being in heels all night. The backless style of mules gives the feet more room to move, and there's no pinching of any straps on the heels. This pointy-toed mule looks elegant and effortlessly chic. We think Audrey Hepburn would approve.
Neutral-colored mules are a must-have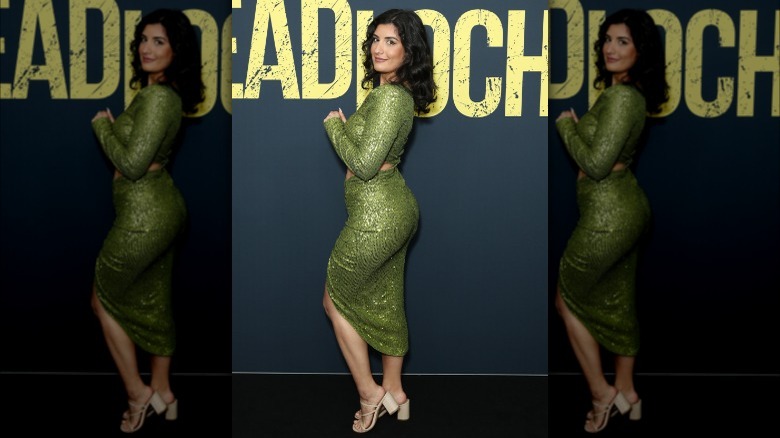 Don Arnold/Getty Images
A pair of neutral mules is a staple everyone should have, as it will pair with anything in your closet. Strappy open-toed mules can be worn during the day with denim shorts and a tee or with a glittery dress for an evening event. A chunky heel ensures you won't be wobbling all night, which your feet will thank you for later.
Suede slides add instant elegance to any outfit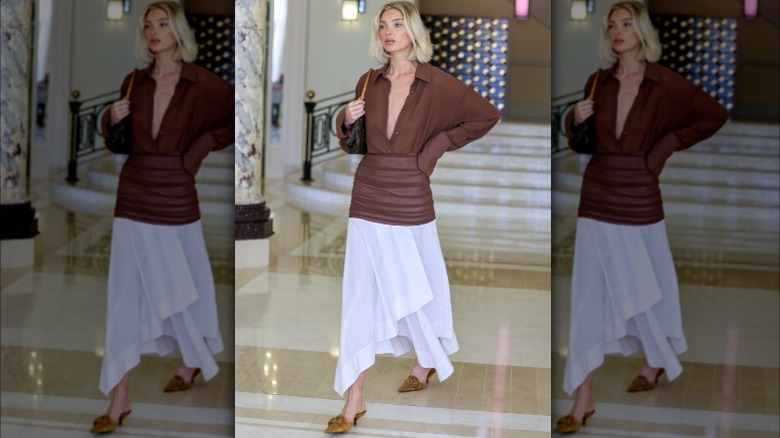 Pierre Suu/Getty Images
Close-toed mules in luxurious suede with embellishments are a great way to elevate any outfit. Tiny kitten heels add a touch of elegance for those who want a subtle lift. Wear these mules for your date night or brunch with friends, and you'll be the most stylish person in the room.
Ditch your sneakers for flat mules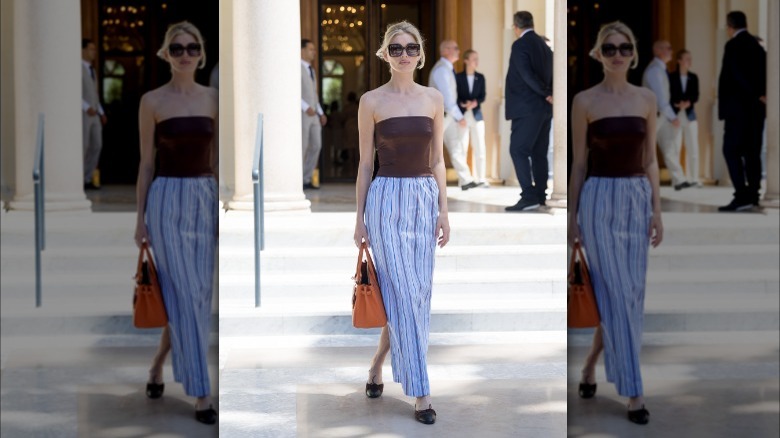 Jacopo Raule/Getty Images
If you're going on vacation and plan on doing a lot of walking, ditch your sneakers for a pair of fashion-forward yet sensible flat mules. They'll make sightseeing a breeze while also making you look chic and classy. For those who need a bit of arch support, find a pair with a cushioned insole or a slight wedge. Try not to get a pair that's too pointy, or your toes will be squished. A round or open-toed mule should do the trick.
Chunky mules have a '90s vibe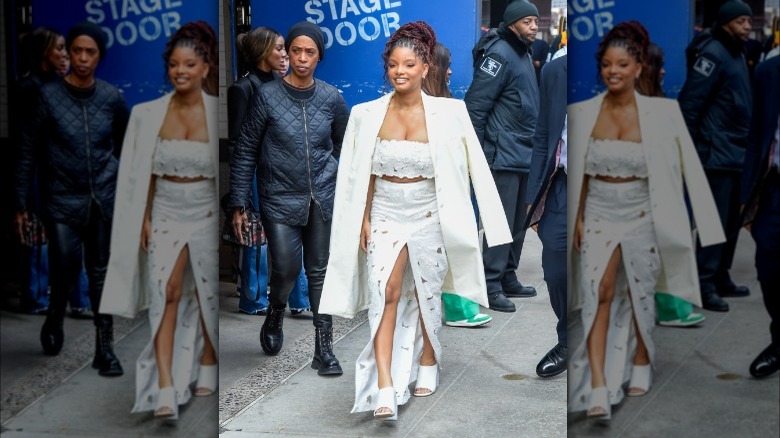 Raymond Hall/Getty Images
The '90s vibe has been back for a while, and chunky-heeled mules bring back the nostalgia in a fun way. We're all for blocked heels, as they provide the ultimate support while giving us some height. These white open-toed mules that Halle Bailey is rocking are perfect for warm summer days — and nights.
Clogs are 2023's trend you won't want to skip out on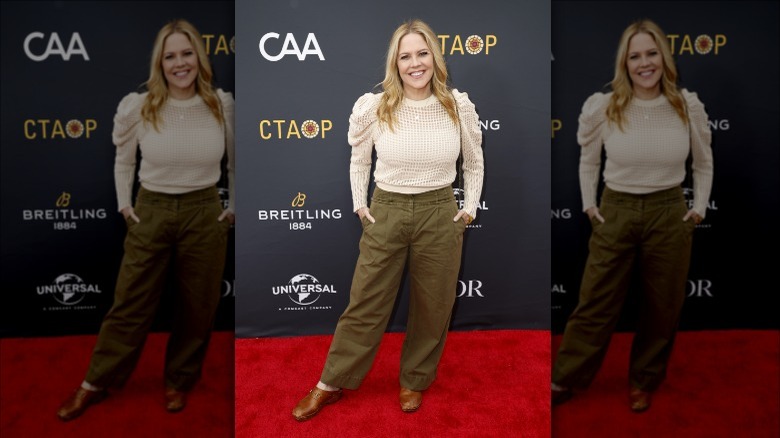 Frazer Harrison/Getty Images
Speaking of '90s nostalgia, clogs have made a comeback for several seasons, and it looks like they're here to stay. Not only are clogs super comfortable and functional, but they come in a variety of styles and materials so you can have your pick of styles. Since clogs are more casual, we recommend pairing them with wide-legged jeans or a cute, summery dress.
Mule loafers are classic yet trendy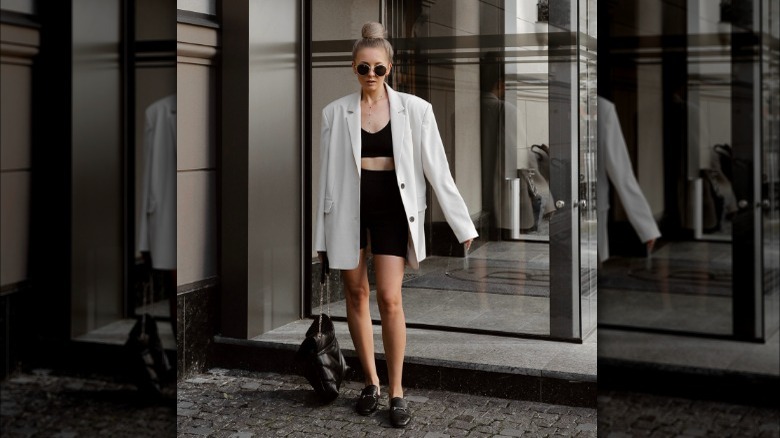 Eugenia Lytvyn/Shutterstock
Loafers can be a bit humdrum, but turn them into slides, and they're instantly chic. They're perfect for summer officewear or just strolling around the city. Pair them with an oversized blazer and Bermuda shorts, which happen to be trending this season. Silver buckles are the perfect adornment for these mules, or if yours are plain, some ankle bracelets will add a nice flair to your footwear.