Ballet Flats Are Getting More Chic Upgrades This Summer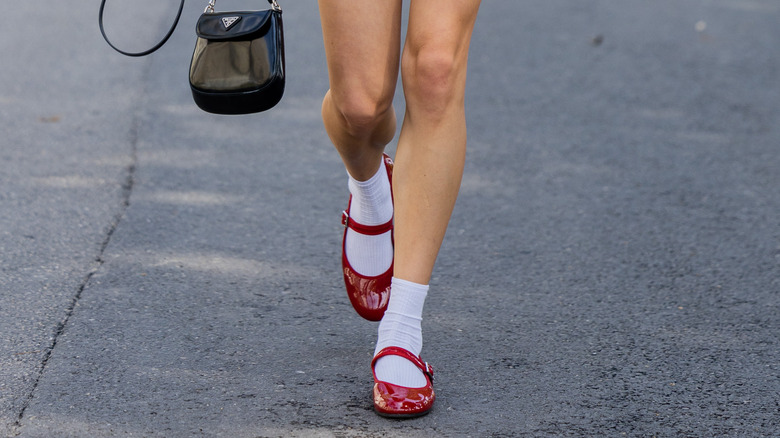 Christian Vierig/Getty Images
When you think of ballet flats, it's common to think of the past. They might remind some of us of our top choice for our 8th grade prom, while others can't even remember the last time they had a pair of flats in their closet. Last year, we saw a heavy emphasis on platforms and ultra-high heels for a fun Bratz-doll look. However, ballet flats, a balletcore staple, might be the trend to revisit this summer.
These days, flats look better than ever and are making a comeback in a major way. Not only are they comfortable, but they now come in an array of colors, shapes, and styles. We are seeing more people take the classic shoe and revamp it in different ways that are new, creative, daring, and fun. With such a vast number of options, it's hard for anyone not to find the right pair of ballet flats.
Add a strap to your flats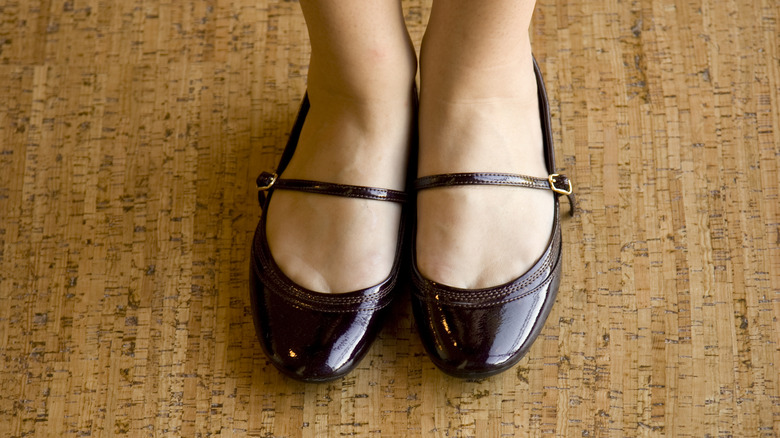 Stevecash/Getty Images
If you want to revamp the look, consider buying a ballet flat with a strap around the center of the shoes. The strap not only adds extra security but elevates the classic flat we know and love. For a refined look, add these shoes to your next casual outfit.
Color block your ballet flats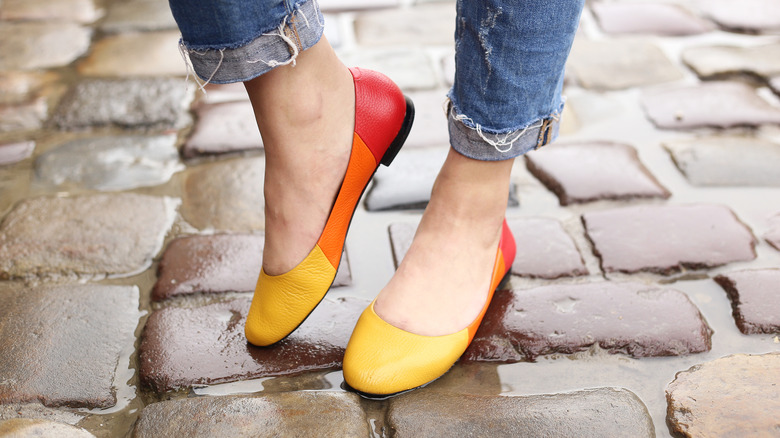 Cozy Home/Shutterstock
These flats are perfect for those who want to infuse more color into their wardrobe. Color blocking combines two or three colors in one ensemble. A pair of color-blocked shoes creates a focal point for your outfit or incorporates it into your already bright ensemble.
Embrace a touch of pastel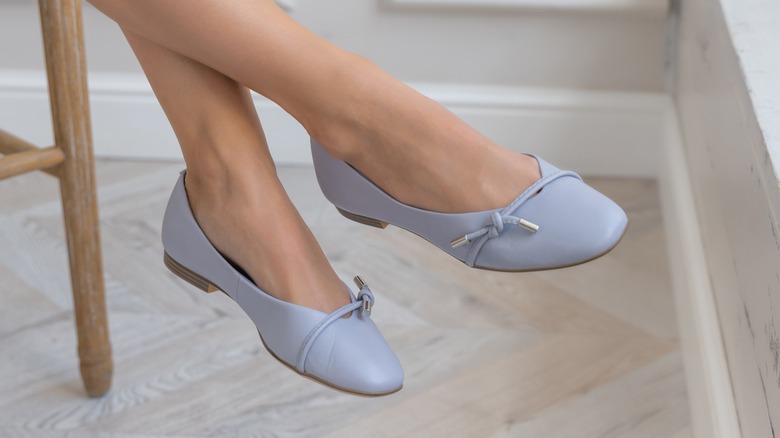 Pankub/Shutterstock
Go for texture
Instead of changing the colors, consider looking for textured shoes. Texture can be used to create patterns and interest to the eye, while still using simple color at its base. Look for ballet flats with ruffles, spikes, and added fabric to get the textured look you desire.
Give your flats a lift
While, technically, a pair of ballet flats with an added block heel would not be considered "flats," they are still a great option. Rounded shoes with the classic bow provide the ballet flat look while still having a small elevated heel. To keep up the dancer's appeal and give a retro vibe, add a pair of thick leg warmers.