Determine If Short Hair Is Right For You With 1 Easy Rule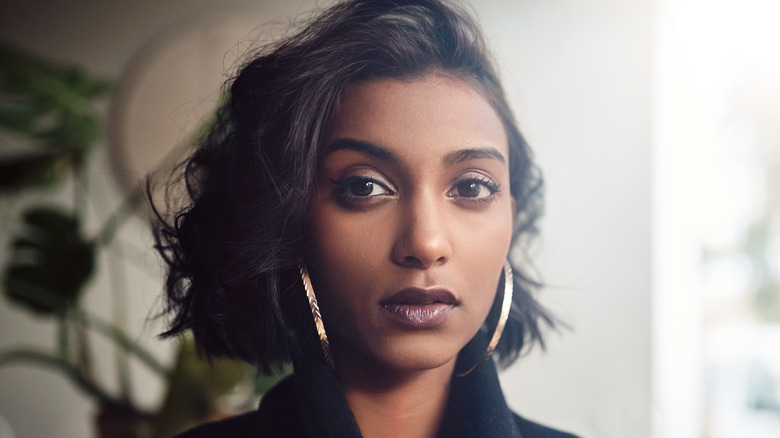 Adene Sanchez/Getty Images
Bobs have been having a major boost in popularity recently, leaving many long-haired beauties tempted to make the big chop. If you want to rock a short haircut, there's no shortage of trends to inspire you, from the sleek Italian bob to the more laidback bedhead bob. However, just because the hairstyle seems cute in the picture doesn't mean you're going to love how it will look on you. Short hair is a commitment — hair takes many months to grow out — and you don't want to dive in without knowing if it's a good choice for you. Luckily, there's an easy rule in the hairstyling world that makes it very clear whether or not you should have short hair.
Advertisement
The short hair rule, sometimes called the 2.25 rule, uses measurements of your face and jawline to determine how well short hair would work for your head shape. A method developed by famed stylist John Frieda, the key threshold for having short hair is a jawline that's less than 2.25 inches long, and using it to find the best cut for you is easier than you'd think.
How to use the short hair rule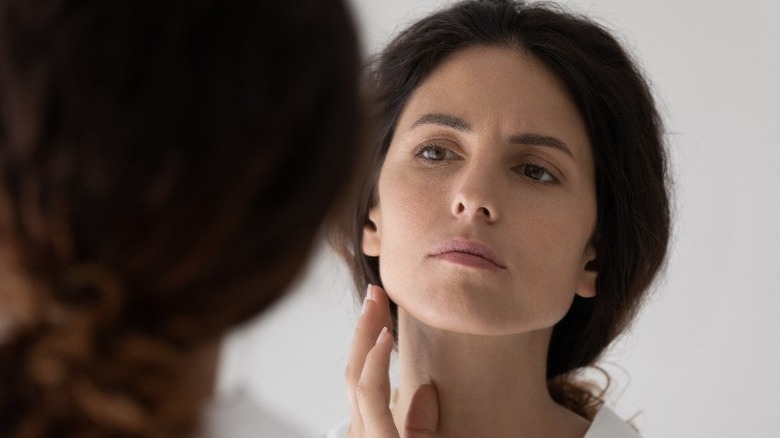 fizkes/Shutterstock
Testing your face for the short hair rule should only take a moment. Where it gets a little tricky is that you have to measure from your earlobe to chin in a straight vertical line, rather than a diagonal across your jaw. To do this, you'll need a ruler and one other item with a straight edge that is at least as long as the width of your face, such as a pencil or the spine of a book.
Advertisement
Hold your pencil or another straight-edged item at the bottom of your chin. Position the pencil so that it is horizontally parallel to the floor. Then, pick up your ruler and hold it vertically next to your face, so that the 0 inches mark lightly touches the end of the earlobe. Now that you have your two measuring devices in position, look at yourself straight in the mirror. The pencil (or alternative item) should cross over the ruler. Whatever measuring mark is at that intersection spot is the length of your jaw. For example, if your pencil overlaps at the 2 inches mark, your jaw is 2 inches long.
Once you have your jawline measurement, you can put the short hair rule to use. If your jawline is less than 2.25 inches long, short hair will probably look great on you. But if your jawline measurement is more than 2.25 inches, you may want to stick to a longer hairstyle.
Advertisement
Why the 2.25 rule works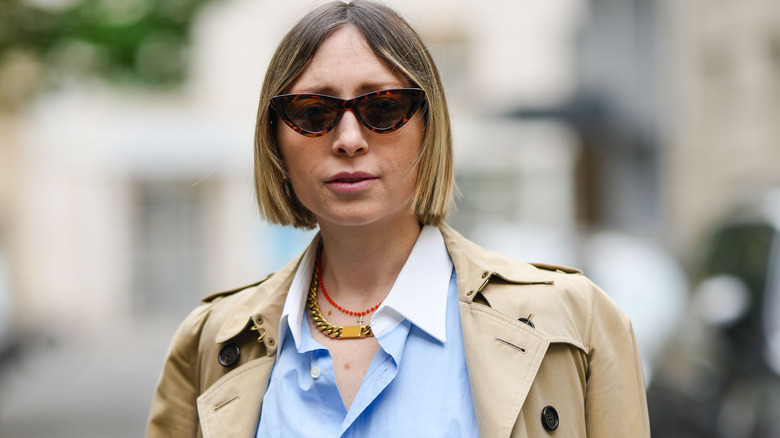 Edward Berthelot/Getty Images
This short hair rule is a reliable system for judging your best hair length because it takes the proportions of your face into account. Having an accurate sense of the balance of your face shape can be a good guide to where your haircut needs more or less bulk. In the case of the 2.25 rule, a short chin will be well-balanced by a bob cut, whereas an elongated chin tends to look best with medium-length or long hair. If you want a face-framing haircut, the ends of your hair should align with the prominent parts of your bone structure, such as your cheekbones and jawline. A short haircut will perfectly hit the end of a petite chin. However, a short haircut on an elongated chin can blunt the curve of your jawline and make your face appear out of proportion.
Advertisement
This doesn't mean you should give up on your short hair dreams if your chin is longer than 2.25 inches. Folks with elongated chins can definitely still experiment with shorter looks — think of Jennifer Aniston debuting the iconic "Rachel" cut on "Friends." You just need to swap out a traditional bob for a lob or shoulder-length cut. It also never hurts to request extra face-framing layers around the cheekbones and chin. Regardless of your facial features, short haircuts always require a little extra planning, but the effort is worth it when you get to show off your new gorgeous look.