Medusa Bangs: How To Ace This Sultry Fringe Hairstyle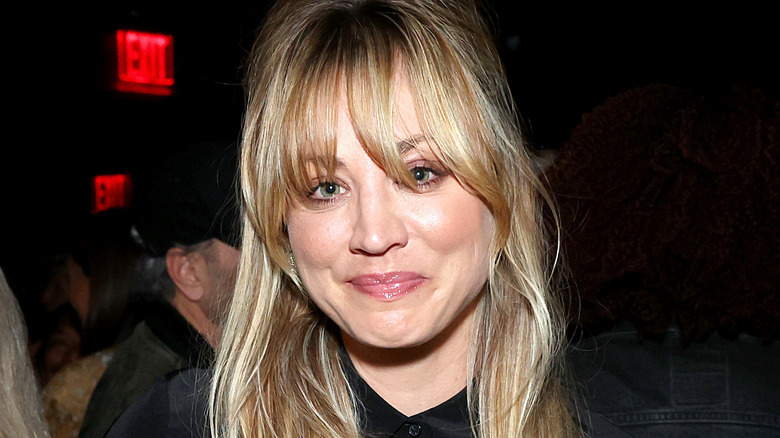 Monica Schipper/Getty Images
It seems like bangs have been the one haircut to completely dominate hair salons in recent years. Whether it's curtain bangs or a skinny fringe, there are plenty of bang haircuts to choose from. Since bangs lie on the front of your face, they require more maintenance than most haircuts. However, a longer style of bangs that can transform into several looks as they grow can give you an extra level of freedom. These are known as Medusa bangs. 
Advertisement
Medusa bangs are typically long enough to reach down to the eyes. Besides having more length, they also come with surrounding hair strands that are cut to frame your face. Still technically part of the "bang" aspect of the hair, these two components come together to give you a mixture of sultry and dreamy. 
With this longer, choppy look, you don't need to run to get your bangs trimmed once they've grown out in length. Instead, keep your long bangs and embrace the style for something that's different and chic.
Face-framing updo
Many bang haircuts won't give you the same effect whether your hair is up or down, limiting your styling options. Medusa bangs, on the other hand, look chic and beautiful whether your hair is up or down. Putting the bulk of your hair up and leaving out the Medusa bangs will give you a completely stylish look while also making your hair routine much quicker.
Advertisement
Thicker fringe bangs
Although Medusa bangs are meant to be soft and wispy, you can always alter this look to fit your current style. They won't give you the same flowy effect, but thicker Medusa bangs will create a bold aesthetic that can turn heads in a crowd. Thicker bangs do require some more patience, as your hair being in your eyes will be much more noticeable when there's more of it! 
Advertisement
Wispy fringe bangs
On the other hand, if you're looking for a dreamy and airy set of Medusa bangs, you can make them even wispier than usual. When getting your bangs, ask your stylist for a very fine and soft look that will be lightweight and easy to see through. Since Medusa bangs are slightly longer than your average bangs, this has the added benefit of letting you see clearly at all times! 
Advertisement
Sultry retro look
One of the major benefits of Medusa bangs is the fact that they give you a dramatic retro look. Similar to bangs you would've seen in the '60s or '70s, Medusa bangs give you the Hollywood effect. They'll bring a sultry vibe to your hair by giving you more movement and texture, helping you to emulate the biggest stars from this era.
Advertisement
Parted bangs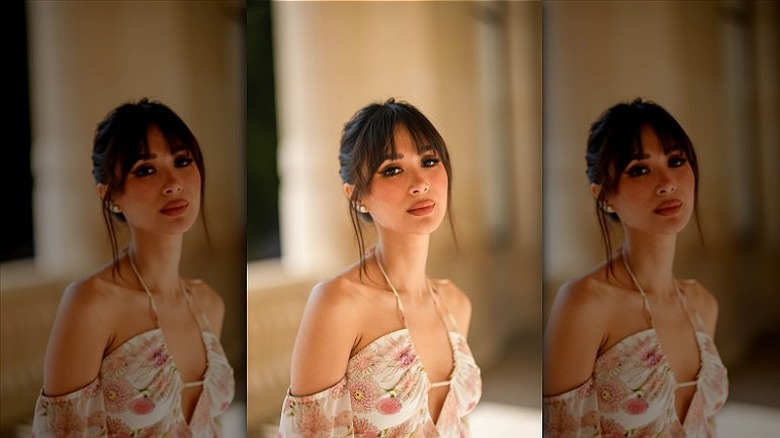 Edward Berthelot/Getty Images
Medusa bangs are on-trend at the moment, but they can also be annoying if you don't like the feel of hair in the middle of your face. However, you can get the best of both worlds with parted Medusa bangs. Simply use a little hairspray to set your fringe to each side of your face, and you'll get a soft and airy look that won't get in your way. 
Advertisement